Arboretum Arts Festival
Arboretum Festival – Day 3: Tweens, New Swears, Milk Lines, The Sadies and Nightshades
Tweens, New Swears, Milk Lines, The Sadies, and Nightshades rocked Albert Island Friday, the third night of Arboretum Festival 2015.
It is important to mention that Albert Island is unceded, unsurrendered Algonquin Territory – something the festival is very cognizant of and makes a point of raising. They also organized panel discussions on the subject on the Saturday and have partnered with Asinabka: Aboriginal Film and Media Arts Festival. It should be noted that the festival was only the second time in over 200 years that a public gathering had happened on Albert Island.
The site which was once spiritual meeting place for the region's Algonquin community and other First Nations, and later the heart of Ottawa's early lumber industry, is very interesting. I have lived in Ottawa my entire life and never ventured there before. The stage is set up at the far end and has two large warehouses on each side, and the southern warehouse was also open to festival goers to venture in. What a rad set up.
Now to the music. Unfortunately I missed Scattered Clouds, so my evening kicked off with local garage rockers Nightshades inside the warehouse. This was the first time I have seen the three-piece since the departure of the original bassist, Sarah Grant (we miss you Sarah, hope the travels are treating you well). Now with newbie Tyler Roy laying down the bass lines, the band hasn't missed a step. They are still an energetic and rocking good time, and I enjoyed hearing my favourites like "Broken Bag," "Beauty of Dreaming" and "Teenage Fool."
Taking to the main stage and changing the pace was The Sadies. This was a very emotional performance for me as it was the first time seeing them since the passing of one of their biggest fans and one of my biggest inspirations, Mark Anderson. Mark was an incredible journalist, really nice guy and amazing professor at Algonquin College when I was studying journalism. Mark, who passed away last year after a battle with cancer, would have loved the set and would have been so excited to see his beloved Sadies. That made it was wonderful and sad all at once. The Sadies, led by brothers Dallas Good and Travis Good were clearly loving their time at Arboretum also.
"So good to play such a cool festival and shit like that…my brother is going to sing a song now," said Dallas. I guess that is a funny way of showing it, but then he elaborated. "I wrote an hour-long set list and figured we could do it if I shut the hell up and played, so please don't think I'm not cordial." And when you can shred like them, you don't really need to talk. On top of that they have flares where you would think they are part of an upcoming Tarentino film. A great Canadian gem these gentlemen are.
Milk Lines took to the stage in the warehouse shrouded  in smoke and it looked ultra cool.  I had never seen or heard this four-piece from Toronto and it was a treat to catch them live in the warehouse setting. Lead singer and guitarist Emily Bitze broke a string on the first song, but quickly took care of that and the band played on. The band jumps from rocking sounding tracks to songs with a lot of twang and sometimes even mixes the two. I really enjoyed their set. Milk Lines's  experimental folk rock was a great new musical discovery.
Up next was New Swears. Ottawa's party punks extraordinaire delivered in a grandiose fashion, as always. It was business as usual – the guy in a giraffe costume shooting confetti into the crowd, their fun upbeat songs like "See you in Hull," "Paradise" and "Two Darts" stirring up a mosh pit, band mates playing on each others' shoulders, making a human pyramid, playing bass while standing on the crowd, climbing up the fire escape of the warehouse to keep playing and being joined by Bruce Springsteen on stage. Yes that is right The Boss, or at least someone dressed up like Bruce, led them through a great rendition of "Dancing in the Dark." They capped off their set with "Midnight Lover," and everyone finally caught their breath. These guys sure know how to get a crowd riled up.
Ending my night was the band I was most excited about on the entire Arboretum line-up, Cincinnati's Tweens. From the opening track, lead-singer and guitarist, Bridget Battle, commanded the attention of the packed warehouse. This former choir girl has quite a powerful voice which melds excellently with their garage and power pop sound. She really rocks out with hair flying everywhere while she belts into the mic. The band's energy was contagious as was evident by the many people of all ages dancing around up front. Tweens' mostly played songs off their self-titled album, including crowd favourites "Be Mean" and "Forever," but also found time to play us a new song which hopefully means new music on the way. Tweens' set was exactly what I wanted and more, making it the perfect way to end my evening on quite the high.
Arboretum Festival: The Hammock Sessions (Secret Shows) – Saturday, August 23
As you may have noticed on the Arboretum Arts Festival Schedule, we're presenting a few "secret shows" today at the grounds. Well, the cat's out of the bag. The "Hammock Sessions" will take place this afternoon/evening by, yes, the hammock.
We're really excited to be part of this festival, and have a hand-picked lineup of incredibly talented musicians right from the heart of Ottawa's music community. The sessions will be short sets that take place between the main stage acts starting at 5:15 p.m. Here's the low-down on the artists, come hang out with us!
---
5:15 p.m. – Sarah Bradley (of FEVERS)
Multiple award-winner Sarah Bradley has earned her stripes as one of the most prominent voices in Ottawa as lead vocalist and synth/piano in FEVERS. Her pop sensibilities guide her solo endeavours as well, with R&B influences also manifesting themselves in her music.

6:15 p.m. – GIANT HAND
Kirk Ramsay, a.k.a. Giant Hand, has built a repertoire of honest and emotive songs that has turned heads across the country. His simple, humble method is a distant echo of Bright Eyes, but the end result is a completely original and profound body of work.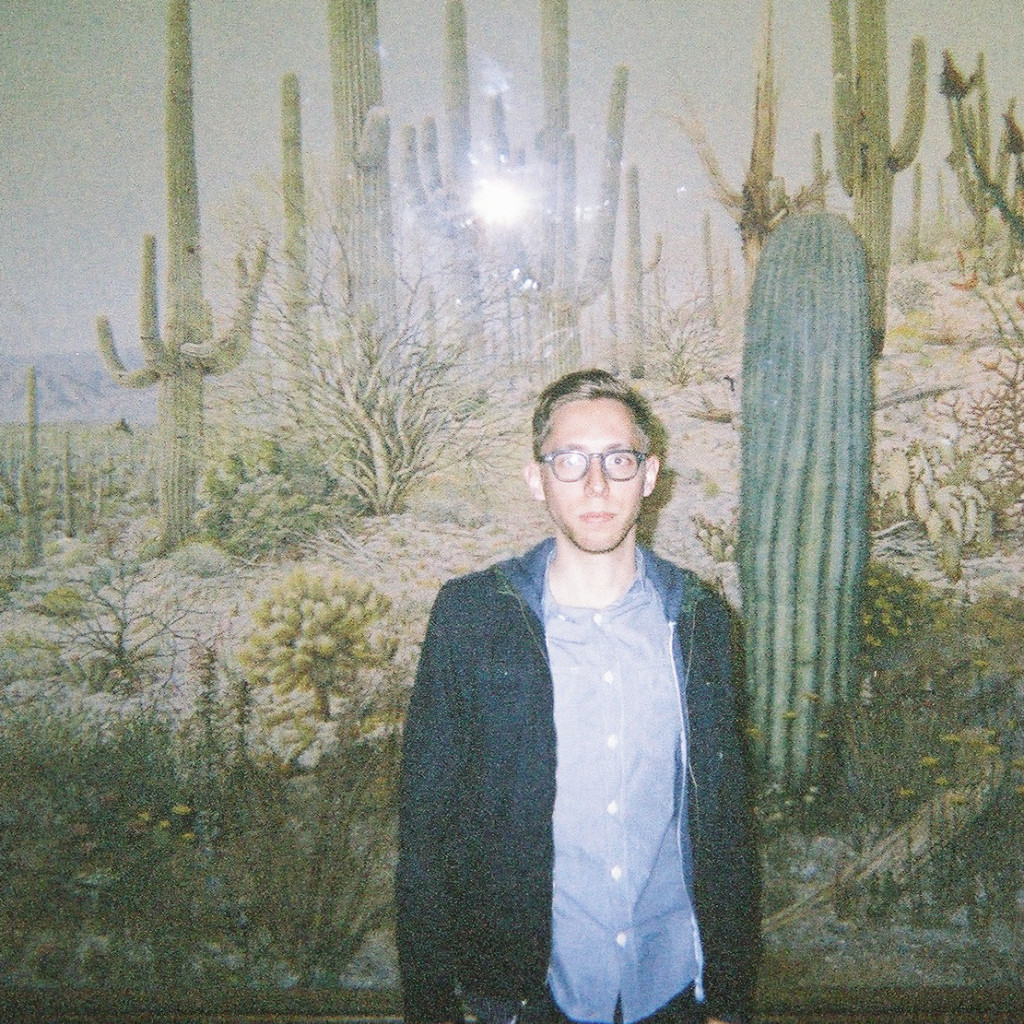 6:15 p.m. – Andy Swan
Andy Swan has set himself apart with his deep-rooted country/folk music, piquing with his instant classic in 2007's Ottawa (which included the help from Arboretum Festival's Creative Director Rolf Klausener on bass). He has been a much-loved part of the Kelp Records family, and has proven himself an integral addition to Ottawa's talented music community over the years.
7:45 – Bucko
Chris Binkowski, who goes by the stage name Bucko, is a phenom of sorts. While some would think an artist with muscular dystrophy may be limited, Bucko defies all preconceptions by offering an impressive electro/experimental show with lights and all. You may have seen him at Nuit Blanche and Chinatown Remixed over the last few years, and Arboretum-goers will have the chance to see what this man has to offer when he closes out the Hammock Sessions around 7:45 tonight. Check out his initiative Accessibility for Humanity.
New Video: "Golden Children" by Pony Girl
Ottawa's art rock group Pony Girl have released a new video for their song "Golden Children" in light of their upcoming tour.
The hauntingly beautiful video is bizarre and reminiscent of the Flaming Lips. The video was created with the use of paint on a pane of glass by Pascal Huot and Isaac Vallentin of LOG Creative Bureau, and might be more nightmare than dream. It all begins with dashes of light over a dark background, but quickly shifts as vocals begin. The singer appears to be singing from the womb as spermatozoa fly by from side to side and top to bottom. There is something strange about seeing a bearded singer through all of this. But getting away from all that, it's not all weird. The spinning streams of light throughout are mesmerizing and the soft vocals on the track soothing.
Pony Girl will be playing the outdoor stage at Art's Court for Arboretum Festival this coming Saturday at 2 p.m. This is their second stop on a 16-show tour which will see the band play as far as Charlottetown, PEI.
Check out the video for yourself below and let us know what you see.
Ottawa Showbox's Favourite Shows of 2013
2013 was quite an amazing year for shows in Ottawa and for Ottawa Showbox.  Check out some of our favourite live experiences from the past 12 months.  They are in no particular order, but they were all awesome. With this many amazing shows over the year, 2014 has its work cut out for it, and we will be there to cover it.
Fucked Up @ Ritual Nightclub (Jan. 12)
This was by far the most mental night of the year for me, and it is still burned in my brain from last January. Damian Abraham and co. played some of their greatest songs from Polaris-winning Chemistry of Common Life and widely-loved David Comes to Life, as well as a few oldies too. I also got to meet Damian Abraham and get one of his famously great sweaty man hugs. – Matias
Saturday's Arboretum Arts Festival: Curiouser & Curiouser
If you missed the Arboretum Arts Festival this year, lemme say you missed some good times. But hey, it'll be back next year and I highly suggest you attend. If you missed half of this year's lineup (including Her Harbour, Snowblink, Michael Feuerstack, Fet.Nat, Sea Oleena, Winchester Warm, Big Dick, COUSINS, Sarah Neufeld, Neil Haverty, Brandon Allan & The Bad Decisions, Claude Munson & the Storm Outside, on Saturday alone…) and the Chef Sessions (featuring local restaurants' chefs and their magic) and the workshops, all this, all because you had to cut an immense lawn that could have waited, you're an ass and poor at time management. But enough about me, I'll summarize what I did get to see and enjoy around the Arts Court this year.
After dinner time, in the SAW Courtyard, Alex "The Alligator" Lukashevsky had a guitar and beside him stood Daniela Geshundheit & Felicity Williams of Snowblink. This trio is the perfect example of the sum of the parts being more than the whole. There was one visible instrument in the Alligator's hands but it sounded like an orchestra coming out of their windpipes. It was full of animals cries and bird calls, as though the cardboard cut-outs on the fence were coming alive. Listen to their latest album Prints of Darkness. They played "Prince of Darkness" with timeliness and the Alligator called it: "Thank you Sun for setting at the perfect time!"
H. de Heutz is a two-man electronic set that started just after DIANA wound down in Waller Park. I didn't get to hear much of this Toronto-spawned band but Matías was losing his mind over them. Slowly back away from that nuttiness.
Yeah, H. de Heutz. Their great track "Tomorrow It Should Be Fine" is all they have online but I know for a fact that they have another good one called "Receivers" too. It's cacophony, the good kind, self-described as "stark, urgent music." That live sound was the kind that makes you tremble, not knowing how to move but knowing that you must. The Courtyard stage was used differently by all who played there but Olivier from Hull and Nathan from Ottawa owned it. Facing each other, Nathan had his back to the crowd and didn't turn even when he spoke to the crowd. It was a little surreal, reminiscent of Jim Morisson's first concerts. Yes, because I remember those, when I was just a boy… All to say, the strange sampling and one-armed drumming was only slightly diminished by the low volume on the mics. Or was it meant to be?
Hustling over to Owen Pallett, I thought of how curious the night could get. It's a cool event, central to our arts scene and the successful snapshot of Ottawa that the organizers were trying to take. With our artistic and gastronomical hats on, we reclaimed some lawn and drowned out the 18-wheelers and buses. But when were they going to hand out the magic acorns to really get this tree garden going?
Owen Pallett—the sound check in itself was a set. Is that actually a violin he's using or is it a ukelele? No, it's either a washbasin bass or a 56k modem. In all likelihood it's a Decepticon. Yeah, it would perfectly compliment his lyrics: "Pick up the bayonet and run it through, run it through the stomach of your brother." He makes his beautiful sound seem very easy, wearing only socks to tap pedals, but at the beginning of a song he looped a metallic din, slapped a lever, and cried: "Oh my God, that is so hard!" Human after all, although he makes supernatural music. He ended his set by starting a new song and stopping abruptly to insist they finish with a hit.
Before Holy Fuck could begin I tried to catch the end of Grime Kings but found New Swears setting up. Both bands were set to start exactly the same time but New Swears started late and finished early. Fucking punks! It was a wicked show, despite its short length. In the midst of the garage punk I could have sworn I saw Matt the cow-belling bartender from Luneta Café & Bistro yank off a band member's belt and pull down his pants without him flinching. A mad scene made madder by their own live projection art of antique consumer ads, crab & chickens, dubious-looking human appendages and geometric shapes that swirled into themselves. There were also smaller televisions flashing terrifying images between "NEW" and "SWEARS." I wouldn't recommend anyone on psychedelics or with epilepsy to witness this mosh-inducing band play live.
What I did see of Holy Fuck was a little monotonous at first, perhaps in contrast to the insanity in the Courtyard, but it made a whole lot more sense when I looked up to see the live projection art by Phil Osborne. Another swirling mass of wolf-bird sketches over a swirling mass of people who threw their loved ones on their shoulders and paraded them around, or just beat the earth with a rising crescendo of energy that was only the first finale of the night. St. Alban's Church opened its doors and swallowed us up for Doldrums's crazed dance experience until we could dance no more.
Fun as hell.
If I was a cat, I'd be dead. Murdered in cold blood by Curiousity. But I'm not, so all it can do to me is keep me up at night. I can see some trees from the forest but I want to see more, to taste it all, to have extra ears…
Arboretum Essentials Mix, Vol. 2
As the Arboretum Arts Festival Weekend is upon us, we've whipped up Volume 2 of the Arboretum Essentials mix featuring more of this year's great lineup of musicians. Crank it up and enjoy!
Check out Arboretum Essentials, Vol. 1
Arboretum Essentials Mix, Vol. 1
With anticipation growing for the second year of Arboretum Arts Festival, we decided to put together a playlist of some of this year's bad-ass music lineup. There's a perfect balance of local and non-local here, and the organizers did a damn fine job putting this year's lineup together. So here's our way of helping you get to know a little bit of what to expect on the stage August 16-17, 2013. 
Ottawa Explosion Day 3: Fresh Snow, The Yips and Del Bel at St. Alban's Church
One of Ottawa's oldest churches, St. Alban's, played host to the eery and them ambient Friday night June 21.
Titled HOLY SMOKES!, the show was put on in partnership with the Arboretum Arts Festival & Wavelength Toronto.
The dimly lit church was the perfect venue for Fresh Snow's experimental noise rock.  With a psychedelic video screen overhead where the band was projected upon, Fresh Snow whipped the crowd in a trance.  This night was full of trance inducing music, you know the kind that has you flying in the clouds, not some EDM stuff.  Dressed all in white, with two members wearing red balaclavas, and the band not speaking a single word, they blasted through an incredible set. They took organized chaos to the next level, with some moments of sheer beauty when the violin and keys would team up over the boisterous jamming of the others. They reminded me a little of Explosions in the Sky.
Ottawa's The Yips brought their dark and dancey rock to the party Friday night. Their set was jam packed with things to write about, from standing on the amps to a moshing bass player, and that is the mild stuff. During their awesome song, "PGLM," two members of the New Swears decided to pick up local photographer, Ming Wu, and crowd surfed him (I may have helped). If that was not enough, as they launched into a new song, "Blood," the lead singer stabbed plush kittens and spread the bloody felines all over the bass player and the drummer before taking a bite.  With the blood all around her mouth the band launched into the gloomy "Vicinage." Great songs and a great performance by one of Ottawa's finest.
I arrived at the church just in time to catch Del Bel from Toronto.  This dark atmospheric rock band has a singer, a trumpet player,  violinist for a few songs,  guitarist, drummer and a bass player who also plays keys. They were the perfect band to set the stage for Fresh Snow.  Half their set was new songs and they were excellent.  As for their older songs, I really liked the live performance of "Beltone."
After all the bands were done, DJ Matty McGovern (Shameless/Visions) and DJ Pat Johnson (Night Moves, Silkken Laumann) took over for a Punk Rock Dance Party.
[bandcamp width=400 height=42 album=1718186109 size=small bgcol=ffffff linkcol=0687f5]