Ottawa Bluesfest 2017: Top Picks
Featured photo: Anderson .Paak by Julio Enriquez
It is that beautiful time a year again where Lebreton Flats transforms into one of the worlds biggest music festivals. Yes, Ottawa Bluesfest is back and ready to rock the capital from July 6th to 16th.
With so many days of music and so many bands, we wanted to highlight some of our must-watch acts. We decided this time around to focus on some of the traveling acts that have us excited. We may not be highlighting them this time around, but we don't want to mention that there are a lot of amazing local bands gracing the stage almost every day (we've included some local mentions at the bottom of this article). Don't skip the openers as they could very well be the next act to explode out of the city. See the full schedule here.
Top Picks for Bluesfest 2017
Death From Above
Thu, July 6, 9:30 PM – 10:45 PM – Black Sheep Stage
Death From Above have dropped the "1979" suffix and will make their return to the Bluesfest stage this year after having to drop out in 2016. The duo brings a rush of bass, drums and piano that some times makes you want to mosh and other times makes you want to slow dance. They surprisingly dropped a couple of new singles this year so this set may also be a chance to hear some new music they are trying out. Check out their new track "Freeze Me" below.
Pokey Lafarge
Thu, July 6, 9:00 PM – 10:15 PM – Bluesville Stage
If Death From Above isn't really your thing, Pokey Lafarge will hit the stage at the same time and brings a more country-blues musical styling rooted in American folk music. Lafarge who has been releasing music since 2006 got his big break in 2012 when Jack White invited him to sing on the song "I Guess I Should Go to Sleep" from his critically acclaimed album Blunderbuss. Lafarge is a songwriter through and through and beautiful crafts lyrical content to be deep and catchy all at once. His is also quite the entertainer so you are surely in for a treat between songs as well.
Sugaray Rayford
Sat, July 8, 7:30 PM – 8:30 PM – Bluesville Stage
If you are one of those rare (yet awesome) people who actually go to Bluesfest for the blues, you can do much worse than to go catch a set by the big man of blues Sugaray Rayford. Rayford is surrounded by world-class musicians who will take you on a ride well before he even has a chance to sing. But once he sings, oh boy, are you in for a time. You can feel the pain from his past spent in Texas in his powerful soulful which bellows out of his 6'5" frame.  I have never seen him live, but I am told he moves with the grace of a much smaller man. Go see him live to have all three senses tickled, hear his songs, feel his voice and watch him dance.
July Talk
Tue, July 11, 8:00 PM – 9:15 PM – Claridge Homes Stage
With all their success over the last couple of years, July Talk have been called up to the big leagues finally making the move from one of the side stages to one of the main stages. The bands music is great, don't get me wrong. But a July Talk show is about much much more than their catchy lyrics and smooth musicians, it is about the chemistry between the singers. Watching singer and guitarist Peter Dreimanis and singer Leah Fay interact on stage is a show in itself. Fay's energy is electric as she dances around the stage, gets in Dreimanis' face and usually drags him around the stage by his tie. Dreimanis sings with a voice that will remind people of Tom Waits and does his very best not to miss a beat when Fay comes around. Last time they played Bluesfest, our buddy was crowd surfed on stage and Fay took his hat and had him take his shirt off and even gave him a little bit of mic time before pouring water all over him in front of thousands of people. Thanks for the memory, Nick!
Choir! Choir! Choir!
Wed, July 12, 7:30 PM – 8:30 PM – Bluesville Stage
Do you love singing? Do you love karaoke but are a little too shy to get in front of a crowd? Do you love big sing-a-longs? Well, if you answered yes to one or all three of these you will love a Choir! Choir! Choir! set. Nobu Adliman and Daveed Goldman, the founders of Choir! Choir! Choir!, take a very non-traditional approach to forming a choir…they simply make the audience the choir. Coming off playing Parliament Hill on Canada Day, they play popular songs and old-time classics and will teach you the words and your part to make it a fun and interactive experience.
The Shins
Wed, July 12, 7:55 PM – 9:10 PM – Claridge Homes Stage
After singing for a bit with Choir! Choir! Choir! go check out the multi-Grammy winning band The Shins as they hit the main stage. The band has been wowing audiences and indie rock fans worldwide for over 20 years now. The band will take you on an emotional roller coaster with their beautiful music and vocalist James Mercer will impress with his range. This show will bring many of us back to high-school or early university days sitting in our rooms with our headphones on taking it all in.
LCD Soundsystem
Wed, July 12, 9:10 PM – 11:00 PM – City Stage
Yes another act on Wednesday July 12th…what can we say? It's a stacked bill that day. LCD Soundsystem are celebrating 15 years since forming in 2002, and front man James Murphy is sure to wow and entertain. Having seen them headline at Way Home music festival last year—let me tell you that this is the must-see can't-miss act this year. Bring your dancing shoes and get ready to shake your groove thing when LCD hits the stage. Their music blend of electronic and dance with rock is sure to bring the most lawn-chair of fans to their feet. It's a great way to cap off a night and help soften the blow of partying on a Wednesday night.
Anderson .Paak & The Free Nationals
Fri, July 14, 8:30 PM – 9:30 PM – Claridge Homes Stage
Anderson .Pakk is a songwriter, rapper, virtuoso drummer and producer who has been making beats since his early teens. Rolling Stone Magazine has called him "one of the most amazing vocalists in R&B today" and he has drawn praise from Dr. Dre, Talib Kweli, The Game and many more. And for those who don't get into rap for the "lack of instruments and musicians," .Paak's live performances feature a full band who can really play and sometimes he even jumps behind the drums and show off his skills. So go get down, funky and rock out with Anderson .Paak & The Free Nationals and get a taste of one of the biggest rising stars in hip-hop today.
LĪVE
Fri, July 14, 9:30 PM – 10:45 PM – City Stage
Yes, the same Live that dominated the charts with songs like "Dolphin's Cry," "I Alone" and "Lightning Crashes" has reunited for a world tour and are stopping by Ottawa. The band released their first album Metal Jewelry 25 years ago, so what better time to help us all reminisce. Ed Kowalczyk (vocals, guitar) has always been quite the entertainer and someone who leaves it all on the stage, even with some time away, I can't imagine this performance will be any difference. This show is a can't miss for all those fans of the golden days of the 90s when alternative rock was king.
Busty and The Bass
Sat, July 15, 8:00 PM – 9:00 PM – Black Sheep Stage
Busty and the Bass are a nine-piece band with jazz roots and soul topped off with an MC adding that hip-hop flare. They feature a super talented brass section that will really get you moving on a Saturday night. This is one of the most out of the box bands that will grace the festival stage this year.
Local Mentions
Telecomo – Thu, July 6, 8:00 PM – 9:00 PM – Black Sheep Stage
Eddie Quotez – Fri, July 7, 6:30 PM – 7:30 PM – Black Sheep Stage
ERU ERA – Fri, July 7, 7:30 PM – 8:30 PM – Barney Danson Theatr
Sparklesaurus – Sun, July 9, 3:00 PM – 4:00 PM – City Stage
Malak – Sun, July 9, 3:30 PM – 4:30 PM – Barney Danson Theatre
Slack Bridges – Wed, July 12, 6:00 PM – 7:00 PM – Bluesville Stage
A Tribe Called Red – Fri, July 14, 9:00 PM – 10:15 PM – Bluesville Stage
Mushy Gushy – Sat, July 15, 4:00 PM – 5:00 PM – Claridge Homes Stage
Top Local Albums of 2016
Another year come and gone, and many of us are chomping at the bits while we anxiously wait for 2016 to finally come to a close. Yes, it's been a rough year in the world of music. But it's not all bad news, guys. 2016 heralded some brilliant albums, some of which were made right here in Ottawa. Below are our choices for top local albums of 2016.
---
Two Jar Grind – S.T.
From the very first second of the first track "Here's To All I Never Had" you can't help but draw parallels to early acoustic Against Me! thanks to shouting vocals bursting with simple honesty. I say this gushingly of a band I have fallen in love with where all three sing and features a guitarist, accordion player and percussionist rocking a washboard. Yes, a freaking washboard!As I listened to the songs on the six song debut, I really felt like I was sitting down with the band as they worked their way through figuring out their place in the world, their priorities and their ambitions. You instantly feel a friendship forming with them.
Full article found here.
Creep Wave – Winter Sucks
At first, I perceived it as merely a piece of cake, but as I cut into it I saw something else – something much more substantial. The Ottawa-based group's EP Winter Sucks begins with a thin slice of melodically frosted pop punk guitar, which is joined at full force by the hurried, driving pound of the rhythm section. Immediately the head nods, the sun shines and we are in a place that we have been to before. But then, of course, comes the opening line, as vocalist Brittany Neron asks,  "why don't you smile?". The album's first cut, '"Cat Call", should become a permanent installation on the streets of Ottawa, so next time when some seedy bastard passes unsolicited comment on a woman's appearance, she can point towards one of the mounted speakers before telling him to fuck off. It is a frustrated and poignant reply to this kind of street harassment, told with wit and a sneer; a refreshing burst of personal commentary that carries with it great social significance. This is exactly the kind of voice we need to hear in punk today.
Full article found here. 
Goodnight Boy – s/t
The album, for which the duo play all the instruments and do all the vocals, was inspired by an abandoned island in the Rideau Lakes… With the combination of mystery and ghost stories at its foundation, Goodnight Boy's 15-song self-titled album is one to be listened to from start to finish. It is a work of grunge and lo-fi rock rooted in folk principals of story telling and spirited emotion. Having seen them play many of the songs live before to hearing the recording, I have had the amazing luxury to witness a band truly growing up.
Full article found here. 
Steve Adamyk Band – Graceland
Ottawa's most prolific pop-punker Steve Adamyk has done it again with an excellent 13-song album with all the energy, "wo-ohs", and power-pop perfection we have come to expect from Adamyk and his band. This certainly isn't a Paul Simon album… Just like their live performances, this album doesn't really ever slow or give you a moment to relax, with most songs coming in at under two minutes. And just because it is pop-punk, power-pop, or garage… or whatever you'd call it – don't think all these songs are love songs or about partying. Songs like the angry "Die Dead Forever" and the dark "False Teeth" show Adamyk's depth beyond the prototypical sound of the genre. Fret not though, there are still super catchy tracks like "Carry On" and great rocking tracks like "Swallow You Whole" that will win you over right away and make you want to sing a long.

Full article found here. 
Amanda Rheaume – Holding Patterns
Ottawa born and raised, Métis singer-songwriter Amanda Rheaume released a wonderful album this year full of loss and grieving which she perfectly balanced with hope. The first single off Rheaume's fourth album, Holding Patterns, is "Red Dress," where Rheaume honours the over 1,180 murdered and missing Indigenous women and girls in Canada. The song was co-written by Jim Bryson and features Canadian great Chantal Kreviazuk on vocals. The album as a whole is a wonderful step forward for the very talented singer-songwriter and dare I say it a move to being a little more radio-friendly in all the right ways.
A Tribe Called Red – We Are The Halluci Nation
Indigenous DJ trio A Tribe Called Red returned with an immense 15-track masterpiece on We Are the Halluci Nation, taking traditional rhythms and beats of pow wow and transforming them into the powerful backbone of electronic- and dubstep-inspired anthems. This album is global; the Halluci Nation extends beyond political borders. It delves head-on into the ongoing impact of colonialism with poignant interludes by author Joseph Boyden. With appearances by acclaimed throat singer Tanya Tagaq, as well as Yassin Bey (a.k.a. Mos Def), Lido Pimienta, and more, ATCR has created the most crucial album of the year, one that all Canadians need to hear.
Excerpt taken from Matias' piece in Mixtape Magazine's Best of 2016 issue, found here.
While this band is new, its members boast impressive resumes. 
Telecomo
is a three-piece garage rock group consisting of lead vocalist and guitarist Adam Saikaley (Ceremony/Hilotrons), bassist Gary Franks (Roberta Bondar/Ceremony), and drummer Pat Johnson (The Acorn/Silkken Laumann). Their debut Promo Only EP is one that Ottawa was primed and ready for, and people ate it up – hook, line, and sinker. This punchy four-track EP is everything you'd want from a garage album – it is unpretentious, simple, and extremely fun and satisfying to listen to. Its lo-fi aesthetic induces nostalgic episodes in those who remember the sounds of rock and roll gone by. I stand beside what I said in my initial review – "The Detroit garage rock gods of the 80's would surely open their scuffed, wrought iron gates for Telecomo".
Full article found here.
Saint Clare – s/t 
Saint Clare are a hidden gem here in Ottawa. No one sounds quite like them, and they're only getting better. Matthew Saint Clare's distinctive voice leads the charge as each song on the album builds on the last, and we're left with a mountain. The band has come into their own on this record, and they exude confidence in their songwriting and execution. Whether it's the explosive horns section, enchanting lyricism, or unmistakable chemistry and sound, one thing is for sure – Saint Clare isn't going anywhere. Keep your ears open for these guys in 2017.
Full article found here.
Sleepy and the Noise – Altitudes EP
On their debut release, Sleepy & the Noise's sound is full and raw, but not overdone or aggressive. Those partial to Pavement or Dinosaur Jr. will be able to sink into Sleepy and the Noise's sound right away, as they take us on a fun ride that is not only short and punchy, but also contains several moments of cunning lyricism and undaunted instrumentals. […] My favourite track, if I had to choose, would be the song "Mountains & Valleys," one that elucidates Pasiak's word-smithing abilities and strong use of metaphors and imagery in his songwriting. Moreover, some irresistible guitar tones and backup vocals by Fitzpatrick makes it one that you won't be able to resist having on repeat.
Full article found here.
Slack Bridges – EP1
Slack Bridges is all about combining different visions, influences, and styles and turning them into a unique cohesive sound. EP1 is the product of countless meetings and band practices hashing out exactly what that sound would be. Barr describes the approach as "destroy to create" – someone brings a small song idea to the table, and the band jams and builds on that idea as a group. It normally gets taken in five or six directions before they settle on a final idea.
EP1 is a groove-laden, intricately layered onslaught of soulful jams that are clearly the product of time, effort, and a lot of chemistry. Each track off the 4-song EP offers a display of each member's strengths, at times allowing Barr's bass lines and Selody's ardent sax to take the lead it tracks like "Lion City" or Ward's irresistible keys to reel us in on "All For You." Gilmour's deep and dynamic vocals tie it all together, offering daring melodies and smooth, seamless transitions between notes in the same vein as Leon Bridges.
Full article found here.
Top Local Albums of 2015
Alas, the year has come to an end. It's hard to believe another 365 days have passed and that we're now closer to 2020 than 2010. 2015 was as impressive – if not more so – than other years passed. We saw Ottawa music veterans release brand new, fresh sounding tunes that demonstrate their lasting power and presence in the community. We also saw exciting new bands come out of nowhere and surprise us with great albums, showing that the city is cultivating talented artists who are overflowing with creativity.
Once again we kept our ear to the ground about all the music being released in Ottawa, and we have come up with what we think is a pretty good representation of the best music being made in our little corner of Canada (in no particular order). We've also included essential tracks for your listening pleasure. Without further ado, we encourage you to sit back, relax, and dive into the best of the best in Ottawa.
---
Kalle Mattson – Avalanche
Avalanche is the fifth release and follow-up to Mattson's 2014 Polaris-nominated album Someday, The Moon Will Be Gold, and serves as a step in brand new direction for the Ottawa-via-Sault Ste. Marie artist. Mattson approached the six-track EP with a pop sensibility, infusing the album with more upbeat and  aesthetic that stray from traditional folk that we heard on Someday. However, Avalanche still delivers us Kalle Mattson at the core – raw, intimate, and heart bursting at the seams. Mattson is already a seasoned artist, but is clearly still evolving and developing his talents as a musician. With each album, he draws listeners in closer and shows us just what he's made of.
Essential Track: 'A Long Time Ago'
By Matías Muñoz
The Acorn – Vieux Loup

It's been five years since Rolf Klausener released his acclaimed album No Ghost, and almost a decade since his seminal Glory Hope Mountain. Although he's been busy curating Arboretum Festival in Ottawa and releasing music with his other project Silkken Laumann since then, Vieux Loup has been in the works for several years – even if only in Klausener's mind. His ability to convey imagery and emotion in his music has not diminished. Delicate guitar melodies are intertwined with groove-laden synth beats, signifying Klausener's movement forward as a musician while staying true to his past.
Essential Track: 'Influence'
Excerpt from Mixtape Magazine – Best of 2015 (By Matías Muñoz – December 22, 2015)
Bosveld – Veldbrand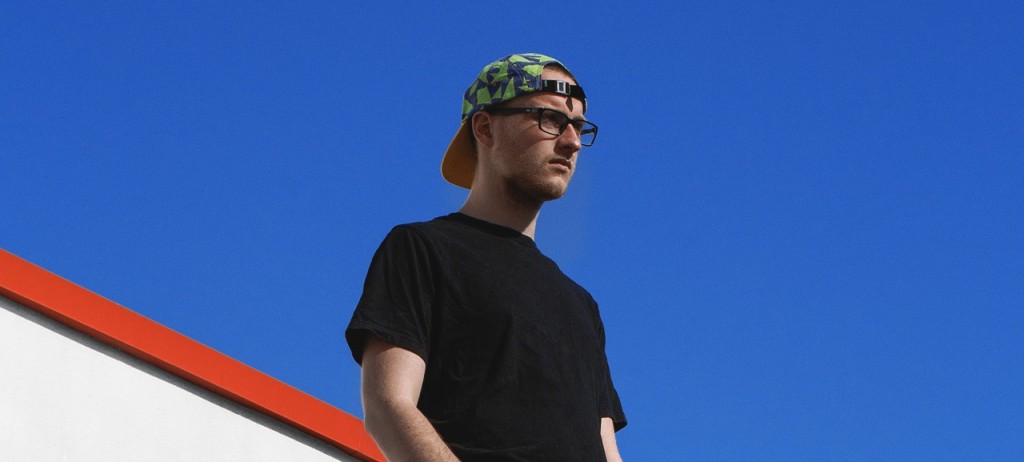 Although Ottawa's music scene is small, there are plenty of musicians from the nation's capital that are creating some really incredible music. Take Veldbrand by Bosveld. The album is the brainchild of Théan Slabbert of Ottawa-via-South Africa, one of many talents to emerge out of a brilliant and dynamic class of musicians in the city. He has teamed up with some of the best in Ottawa to make this highly-anticipated debut full-length LP. Slabbert's vocals are reminiscent of a deeper, more brooding style similar to Jonsi, which melds flawlessly with the intricate and flowing guitar melodies. Veldbrand is woven with dramatic and moving soundscapes, and could very well represent the future sound of folk music.
Essential Track: 'Back Of Yr Mind'
Excerpt from Mixtape Magazine – Best of 2015 (By Matías Muñoz – December 22, 2015)
Hilotrons – To Trip With Terpsichore
HILOTRONS released their sixth album To Trip With Terpsichore (pron: tûrp-sĭk′ə-rē or terp-sick-ree) in February 2015 in digital format, and on vinyl two months later. Since Mike Dubue is now working with the new band, he wanted to keep things as fresh as possible.
"We recorded it live off the floor in about a day and mixed it in about a week. It's pretty short and that's how we wanted it. It's sort of like Black Market Clash where the A-side is like an EP and the B-side has three remixes. It's raw, dirty, off the floor, and nothing polished. (Mike Dubue)".
Essential Track: 'Animal, I Love You'
Excerpt from Megaphono Artist Profile: HILOTRONS (By Matías Muñoz – February 4, 2015)
Pony Girl – Foreign Life
Foreign Life opens like a newspaper, words and images materialize before the eyes and vanish instantly, leaving you with a trace of their meaning. Distant voices fade in, thoughts like wisps of smoke curl off of a buoyant electronic pulse, compelling you to let the paper fall and dream deep in your armchair. But Pony Girl (So Sorry Recs) know about your attention span, and they will make sure you listen. The motorik beat that occurs around the halfway mark of album opener "Foreign Life I" feels like a logical extension of the dreamy waves that precede it. Right away one is introduced to the painterly aesthetic of Pony Girl and the palette they will use on this album.
Foreign Life, the sophomore album from the Ottawa band, is a collage of emotion and style, well lit and finely mounted. Each song a small canvas with a dramatic point of focus, be it rolling acoustic guitar, electronic beat or voice. Sugary pop tunes leap out of synthscapes and run naked through your ears. Pony Girl appear to have passed through the recent New Folk movement carrying a pastel distillation of its crucial elements. The elegant arrangement of acoustic and electronic, the sighing winds and the seething synths, it harks familiar yet is presented in a uniquely stream-lined form.
Essential Track: 'Candy'
Excerpt from New Music: Pony Girl – Foreign Life (By Matt W. Smith – December 7, 2015)
Isaac Vallentin – Hedera
[Hedera] itself is minimalistic, meditative, yet so full of brilliant moments that they are difficult to keep track of. There is a comfort/discomfort contrast that arises and disappears at various points throughout the album. The dissonant and distorted secondary vocals in "Garden I (You Own To Fight)", for example, contrasts with beautiful and tranquil vocal and instrumental melodies.
[…] After spending the last two years focused on the music of others, the self-taught musician experienced a surge of writing and creativity his first time outside of the country. His initial 72 hours in San Juan he said nothing and wrote most of what would become Hedera. […] Vallentin utilizes a variety of instruments, from a heavenly-sounding hollow body guitar to electronic elements. Ultimately, the record is a smattering of beautifully crafted notes, melodies, and sounds.
Essential Track: 'Stewardess'
Excerpt from New Music: Isaac Vallentin – Hedera (By Matías Muñoz – July 3, 2015)
Scattered Clouds – The First Empire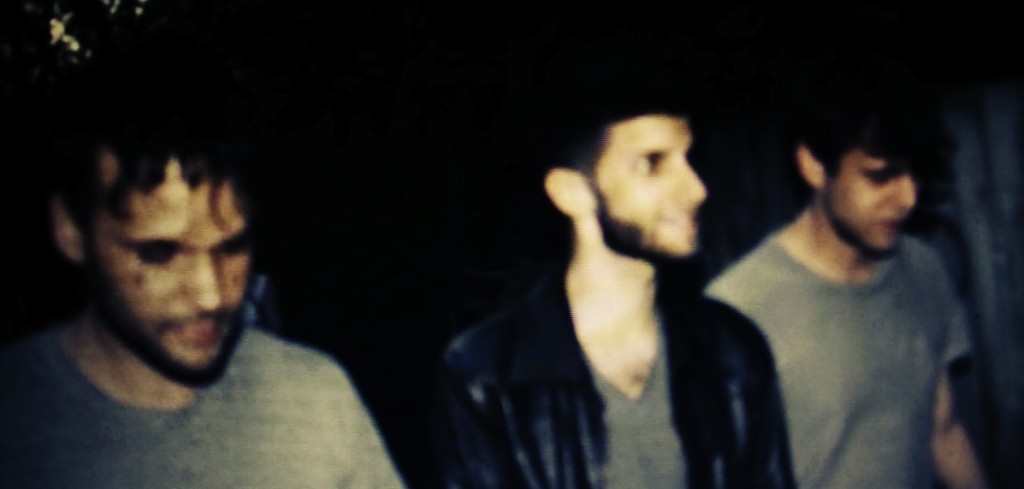 It's been a long time coming for fans of Scattered Clouds, an experimental noise & psychedelic pop trio led by Philippe Charbonneau, with Jamie Kronick and Pierre-Luc Clément. The band's beginnings are closely intertwined with the E-Tron's genesis, as are all the musicians who collaborated on this album. The music is simultaneously quiet and chaotic, patient and peculiar. It's aptly described as post-apocalyptic but we could drop that prefix and it would still make sense.
The First Empire is a six-song concept album that seems to have more singles than not, starting off strong with the doom-laden "Fallen" and their most recent release "Enchanteresse", which came out with a twisted music video pieced together by Mike Dubue.
My favourite track however, which I relish even more because of its brief length, is the wordless "Floating Underwater" which immerses us with a marimba. It transitions catastrophically yet pleasantly into "Deepest Night", an anthem of darkness that uses Charbonneau's baritone voice to its greatest ability. It ends with the sunken lyrics "at the strangest hour…" and crashes into the most unhinged and experimental of the songs, the title track. The album almost passes in the blink of an eye but it is complex, what obviously took years to perfect.
Essential Track: 'Enchanteresse'
Excerpt from New Music: Scattered Clouds – The First Empire (By Joseph Mathieu – April 21, 2015)
Yusso – Don't Know Yusso
One name in Ottawa's hip hop community that stands out as one of the most hard-working is Yusso. Some of you may have heard of him just through collabs he's done around town with some of the city's best MC's and producers, including the electrifying project CrooKid Bass with KING (now known by the name DRAE). Yusso's new 6-track mixtape, dubbed Don't Know Yusso, is a quick onslaught of tracks that clocks in at just over 15 minutes. Don't Know Yusso is everything one could want out of a mixtape. It has a dash of funky tracks with irresistible rhythm like "Late Nights" and "To Whom It May Concern" that throw us back to Golden Era hip hop, impressive flow the whole way through, and lyrics that aren't only intelligent, but also tell a story.
Essential Track: 'Late Nights'
Excerpt from New Music: Yusso – Don't Know Yusso (By Matías Muñoz – May 22, 2015)
Catriona Sturton – Bumble Bee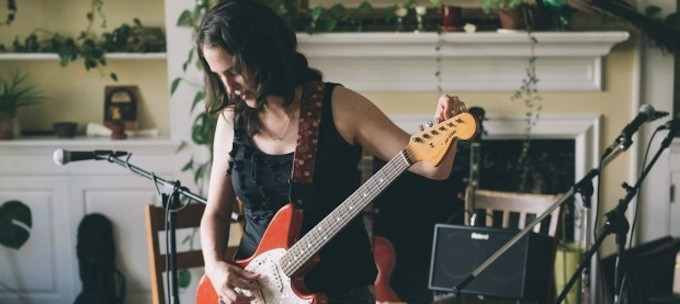 On top of being a very strong singer and songwriter, Sturton has become well-known for her proficiency playing the harmonica. She derives her style straight from the Mississippi of old, cutting her chops at local blues establishments and learning from harmonica masters such as Larry "The Bird" Mootham and Carlos del Junco.
Bumble Bee explores the full spectrum of emotion, as Sturton delivers songs that hit hard and leave the listener feeling like they just experienced a performance in a run-down whiskey bar in the heart of the Delta. She opens the album with the truly badass songs "Mongoose Moan" and "Heavy Weather," setting the tone for the entire record.
[…] There are moments where she breaks from the blues, such as "Tea for Two" and "Wheel of Fortune," which offer a nice change of pace at those particular junctures. One of the other turning points is her harrowing cover of "Black is the Colour," a traditional Appalachian folk song. Like a lot of the songs on the album, don't be surprised if you experience goosebumps. What better way to finish off the album than by giving a little shout out to Ian Manhire and The White Wires in "Wheel of Fortune"?
Essential Track: 'Heavy Weather'

Excerpt taken from New Music: Catriona Sturton – Bumble Bee (By Matías Muñoz – January 8, 2015)
Steamers – Years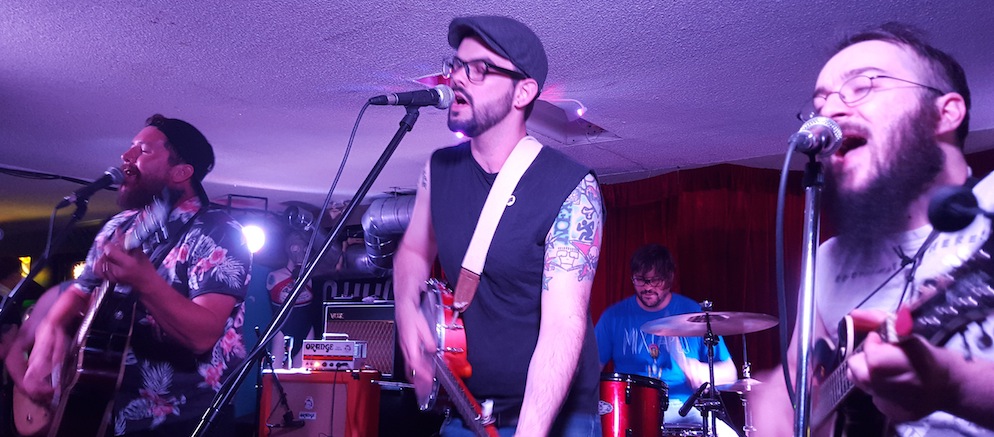 It actually feels like it's been years since their Steammates EP came out. However, it was only last September. Steamers' debut LP, Years, is a tight album, with a few flourishes that prudes would call "mistakes". The combined efforts of the six teammates overlap like a sonic sandwich, particularly the mandolin of Francis-Julien Thibaudeau contrasting beautifully well with Greg Fitzpatrick's banjo.  The eight songs are great and call for foot stomping and as many sing along they could fit in. Whether you listen to the CD, hear them on stage or see them busking, be careful. Once you hear it you will play it again and again.
Essential Track: 'This is a Song'
Excerpt taken from New Music: Years by Steamers(by Joseph Mathieu – May 27, 2015)
The Tenenbaums – We'll Always Have Milhouse

These long-time friends from Eastern Ontario have a few releases under their belt now and are really showing that they have found their sound, particularly on We'll Always Have Milhouse. The album is a bit of a departure from 2014's Fish – they've slowed things down a bit without losing any of the actual energy which makes their music so enthralling. Songs like "Friends", "Yard Sale(s)", and "Break" begin with a reverb-laden clean guitar intro, which eventually break out into the chaos we know and love. Lead singer Sheehan Jordan's gravelly vocals fit just right, and are a little more intelligible to the listener than on Fish. This is a all-out fun record with moments of restraint balanced with just a little bit of chaos.
Essential Track: 'Break'
Excerpt taken from New Music: The Tenenbaums – We'll Always Have Milhouse (By Matías Muñoz, October 29, 2015)
Elementals – I'm Not Here, I'm Not Real

Ottawa's Elementals released a doozie of a first album with I'm Not Here, I'm Not Real.
The new album has heavy grunge influences throughout the album that can teleport you back to 90s plaid-filled dimly lit clubs. Songs like "Debase" and "Messiah Complex" feature that great softer/louder/softer formula and it works very well. From soft signing to guttural yelling fading back into soft almost talking style lyrics. Something special went on during the 90s and these guys want everyone to relive a slice of it and never forget.
Essential Track: 'Sunbirth'
Excerpt taken from New Music: Elementals – I'm Not Here, I'm Not Real (By Eric Scharf, September 4, 2015)
Flying Hórses – Tölt
I listened to the entirety of Tölt, the long-awaited debut LP by Ottawa's Flying Hórses, approximately six times before finally understanding that I would hear a different narrative on each pass. First I walked through Gormenghast, then through Cirith Ungol, but also through large meadows that could have been Hyrule. The music called "post-chamber" by two of the city's most interesting musicians have created a bestiary of dark and beautiful creatures, deadset on being released August 15.
Cellist and composer Raphael Weinroth-Browne is part of several prolific bands that play a range of neo folk, classical and experimental chamber music. He said that Tölt would surprise most people who were familiar with Jáde Bergeron's original compositions that she's often played live over the past few years. I have to concede he wasn't just hyping me up–this isn't the same trip to the "Dollhouse" or ride around the "Carousel" that we've heard before.
[…] There are sonatas for cello accompanied by Bergeron's piano, and what sound like piano/celesta duets. Sometimes the pairing of cello to piano is replaced with bells or chimes that Bergeron plays in what she credits as "sacred places" in Montreal and Reykjavík.
Essential Track: 'Carousel'
Excerpt taken from New Music: Tölt Flying Hórses (By Joseph Mathieu – August 6, 2015)
Jeepz – Soul Spins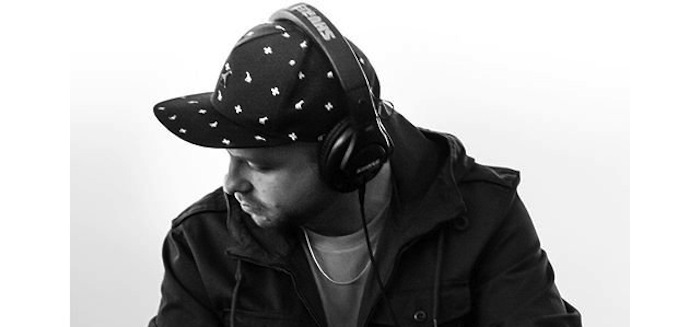 How many artists can you name that have dropped 50 records? Probably not too many, especially ones with the same quality and flavour as the highly anticipated
Soul Spins
, by talented local producer and two-time
Ottawa Beat League
 champ
Jeepz
. Within the last 3 years, Jeepz has created a rich discography with
Soul Spins
adding a well-deserved celebratory vibe to this true milestone in his career. Sharing the album's stage with 25 artists from Canada and beyond, there's plenty of familiar and fresh voices to hear on the soulful tracks found on
Soul Spins
, with plenty of love for the frozen tundra's hip-hop scene.
Excerpt taken from New Music: Jeepz – Soul Spins (By Michael W. Smith – December 12, 2015)
Chris Page – Volume Vs. Voice
Ottawa's Chris Page, member of The Stand GT and Camp Radio, just released his acoustic solo album, Volume Vs. Voice.
The 10-track album is a huge step in a very different direction then what we have grown accustomed to with Page's work with his bands. Volume Vs. Voice is a slowed-down, finger-picking-laden, emotionally-charged acoustic album — not exactly what many would expect from the punk rocker. The album is beautiful, a reflection of the scenery in which it was recorded.
"For a long time now," said Page, "I've toyed with that cliched artist dream of isolating myself in a secluded cabin surrounded by bottles, pens, guitars, paper, Christmas lights doing summer duty. I could feel the river beach sand in my old Vans. I could hear the welcoming cricket chorus. There would be no Internet, TV or phone, though there would be a radio to keep some loose tabs on the outside world. There would be a recording device hooked up to a microphone or two."
Essential Track: 'Rocket + Savings'

Excerpt taken from New Music: Volume vs. Voice by Chris Page (By Eric Scharf – April 22, 2015)
Loon Choir – All Of This and Everything Else
All of This and Everything Else is the much-anticipated release from Loon Choir, whose fans had been patiently waiting since the 2012 release of "Fire Poems".  The song "Always Golden" starts out with a monologue that may seem all too familiar to many: "To whom it may concern: please consider this my formal letter of resignation, for I have served day in and day out 40+ hours a week. The 9-to-5 just ain't cuttin' it any more.  My life is more than a career, more than a wage…".  This is just one of the many examples of growth and maturity that is shining through in All of This and Everything Else.
At Ottawa Showbox, we weren't the only ones to take notice of how awesome this album is. CBC mentioned Loon Choir in the artists you should have listened to in 2015 compilation.  The song "Bug" also made it onto CBC Radio 3's list of Top 103 Indie Songs of 2015.
Essential Track: 'Bug'
– Eric Scharf