Arboretum Festival gives fans a breath of fresh air
Featured photo of Le1f by Els Durnford
This year's edition of Arboretum Festival was something special. Each year the organizers find new ways to captivate audiences and provide the ultimate community-oriented experience. Whether on Albert Island surrounded by the humbling rapids of the Ottawa River, or bringing Sloan and their ravenous following under one tent, Arboretum Festival has given us music fans some memorable moments over the years.
The organizers tried something completely different this year, and it was unlike any other festival most of us had ever been to before. First of all, the location moved once again. The wonderful people at Rideau Pines Farm welcomed the idea of hosting Arboretum on-site with open arms and were tremendously accommodating. Just twenty minutes outside of Ottawa in North Gower, ON, Rideau Pines Farm proved to be a near-perfect choice as a site.
While Ottawa prides itself on being a hub for music festivals of all kinds—large or small—one might get the sense that there are too many festivals trying to do the same thing. Well, that wasn't the case with Arboretum Festival,
Art installations, neat lighting, and multiple stages in interesting locations made country folks out of us city dwellers for a couple nights. Although the Pond Stage got washed out with mud, the Bang Bang Barn (yes, in an actual barn) and Forest Stages filled that void nicely. There were even a few secret shows by Her Harbour and Toronto's Giant Hand in the hang out area behind the food truck, both of which were intimate and set appropriately under the shade of umbrellas and trees for all to experience. People picked fruits and veggies, stoked their campfires, and soaked in the breathtaking sunset on the horizon over the fields.
They also scaled back the lineup and food options. Having a single food truck with rotating vendors kept things simple, and on Saturday night I had the opportunity to gorge myself with a Pork & Octopus hot dog from two six ate and two portions of delicious perogies from House of TARG. I'm a big guy, ok? Oh yeah, and the farm's corn was the best I've had in years. While the food was top notch, one improvement would be for them to have more food options or at least one more truck. Many of us got caught watching TOPS and Deerhoof in line waiting (albeit with a great view) as the prep couldn't quite keep up with demand. Props to the workers for handling the pressure well, it was worth the wait.
Beyond The Pale was the local beer sponsor, and I couldn't get enough of the Pink Fuzz. While beer prices were a little higher than years passed ($7/$8 for a tall can), those who enjoy delicious cold craft beer certainly get what they pay for. It might have been nice to have a few options that weren't as hoppy for those who enjoy a lighter ale, but most people seemed to keep coming back for more.
The lineup featured some incredible musicians, too. A transcendental and unforgettable performance by NYC's Le1f was a highlight of the entire weekend. Toronto's Yamantaka//Sonic Titan cranked up the energy and dawned on the stage with typical face paint, electrifying audience members for the entire set. Cedric Noel and Gianna Lauren were backed by some members of Pony Girl at the Forest Stage, and blew minds as folks arrived off the shuttle buses. Boyhood took the barn by storm by playing a rare and powerful set which included new songs never before heard. Deerhoof lived up to their legend, playing a jaw-dropping headlining set which featured incendiary guitar parts and complex arrangements across the board. These are just some of the sets that stood out—each brought something exceptional to the experience as a whole.
All in all, this was the Arboretum which organizers had envisioned from the start, and that fans had been craving. This quaint, yet exciting gathering of individuals felt good, really good. Let's do it again.
Check out our photographer Els Durnford's gallery from both nights below.
Gallery
Thirsty Thursday: Brew Fest Edition
Photo by James Kempster, Ottawa Beer Club
Another season, another beer festival, and the Brew Fest on Feb. 12th and 13th at Lansdowne followed a typical example of the phenomenon. Ottawa is rich when it comes to quality microbreweries, and the frequent celebrations are a testament to a thriving craft beer scene in the region. While Ontario's microbreweries are creating plenty of unique beverages, those in the National Capital Region are luckier than most; we are close to the provincial border which brings another province's products into easy reach. Attendees at the Brew Fest didn't even have to cross a river to sample some of Quebec's best.
I attended the session on Saturday afternoon, and had a great time familiarizing myself with new products. After a couple years covering the craft beer scene in Ottawa it's become more challenging to find new beers to try, but the plentiful selection at Brew Fest brought a combination of old favourites and new brews. Scroll down to see which beverages won an award in my books, but first check out an exclusive interview with the festival's General Manager.
A Festival is Brewing
In between samples, I caught up with Michael O'Farrell, the General Manager of both Festibière and Brew Fest. We spoke about the festival's expansion into Ottawa last year, an opportunity which came about when Winterlude was looking to add programming to the renewed Lansdowne park – in fact, they were the very first event in the renovated Horticultural building. This year, the two events opened and closed Winterlude, engaging beer affectionados on both sides of the provincial border.
The proximity of the two cities is a feature of the National Capital Region that's often overlooked, but it brings a lot of diversity to the region. As Michael put it, "I think a lot of people in this region are scared to cross the bridge". Brew Fest featured many Quebecois breweries this year, which was an expansion from last year's edition. "Logistically and legally, it is very time consuming [to arrange cross-border sales]. You have to go through a private distributor. The monopoly that the LCBO and the Beer Store have… they're slowly letting their guards down but it's still very controlled. When the Beer Store is owned by Sleeman, Molson and Labatt, that's a big issue for me. It doesn't bring a healthy competition."
On that note, I asked O'Farrell about the decision to include Molson-owned breweries in the festival, i.e. Mill St and Creemore. It's an interesting question, because does the 'craft' designation come from the model of ownership, the scale of production, the creation of unique beers, or something else? " It's a tough one. If I were an owner of a brewery and someone offered to buy it, I'd have to think about it. It depends on your morals, your values, and your business plan… The whole craft beer industry is about finding something unique and different that people don't easily have access to, and a lot of that comes down to the ingredients." One thing I will say in defence of corporate ownership of craft breweries, is that it allows them to use the distribution networks of larger companies. Put into practice, you can get tasty beer like Chicago's Goose Island at Babylon.
In closing, I asked O'Farrell about his favourite breweries at Brew Fest. "I really love Beyond the Pale. They play a lot with hops, flavours, and aromas, and they always have something unique. On the Quebec side, Gainsbourg has the same concept – they have bitter, hoppy beers that use floral aromas."
---
Unconventional Brewing Awards
Before the festival, I reached out to friends and foes, asking them to submit categories by which I could pit the festival's beers against each other in fierce competition.
"Beer most likely to make me take off my under-roos"
The winner of this inhibiting award is Quebec's Charlevoix Brewery with their Belgian strong ale Dominus Vobiscum Lupulus. While packing quite a punch at 10% ABV, this beer's taste doesn't reveal its mighty strength. The blonde ale is bright and crisp, with notes of citrus and apple notes, and a bready malted body. If you enjoy that "trappist" style yeast flavour, these will go down surprising easy. You'll be drunk before you know what hit you.
Musical pairing: The chill guitar in this Bahamas song somehow suits the beer. They sing "I know you're afraid of falling flat", which you just might after a few of these strong brews.

"Best beer-related pun"
The nominees for this award were somewhat sparse, and the winner by default was Covered Bridge's Eternally Hoptimistic. Despite the lack of competition, this is a delicious beer in its own right. A pale ale that pours reddish-brown in colour, the intial impression is a bitter explosion of citrus-flavoured hops. The flavour quickly mellows into toasted malts that wash over your palate. Sessionable if you like hops, but the aroma makes this a great training beer for those who are less enamoured with the bitter beauty of hops. My fellow judge Stuart first described this beer as "a lawnmower on my tongue." However, he soon admitted "it gets better the more you drink it, kinda like heroin". And that, my friends, is how one gets used to hops.
Musical pairing: I might be in the minority here, but I love puns. NOFX aside, it's hard to find musical examples of this particular form of humour. I've paired this beer with more conventional form of humour. As a side note, you can catch Radio Radio at Ritual in March.
"I don't even like beer"
Many breweries boast that their double IPAs or triple imperial stouts are "not for the faint of heart." While I'll take a dark bitter beer more often than not, there are those who find hops overwhelming.
For the faint of heart, I recommend the Infusée by Brasseurs du monde. Marketed as a "tree tea white beer," the brew manages to taste closer to peach juice than beer – yet still clocks in at 5.4%. It's aromatic, delicious, and the best (only?) tree-infused beer I've ever had. I clearly wasn't the only one who liked it, because it sold out pretty quickly.
Musical pairing:
As this is a tea infused beer, listen to this killer track by The Harpoonist & the Axe Murderer while enjoying a pint, or two, of the delicious beverage.
Thirsty Thursdays: Getting Fuzzy With It! PINK FUZZ by Beyond the Pale Brewery
By Daniel Bordage
Beer: PINK FUZZ by Beyond the Pale Brewery
Style: Wheat Ale
ABV: 6%
Pairing: Pink Fuzz with songs that have a Fuzz (distorted) sound.
About the Beer: Made in Hintonburg, this beer is the first one I tried from Beyond the Pale when they first opened. I was instantly impressed and knew they'd be successful.  Subtle in hops yet has that grapefruit flavour that you would expect from a very hoppy beer. For a 6% beer, it feels like a light 4%. It stands up to a chilly winter as well as a hot summer. Have it delivered by Brew Donkey or go see them directly. I bought a 32 oz growler from their brewery and was instantly inspired for the playlist by a song from Low.
The commercial description goes as follows:
Not your Bavarian grandfather's wheat beer. We use grapefruit zest and pulp at different points in the process to insert the character of the fruit into the beer, and hops are carefully selected to emphasize the citrus notes. But don't expect this to taste like the first course of Sunday breakfast; the fruit flavour is subtle, and the bitter quality of the grapefruit is balanced nicely by a bit of sweetness in the finish.
The Music – Full playlist here
This is the song that inspired the playlist. Twenty-two seconds into the song, you will see why it popped in my mind.
Mirah's crystal clear voice is backed by a simple drum beat that is fuzzed out. Delicious!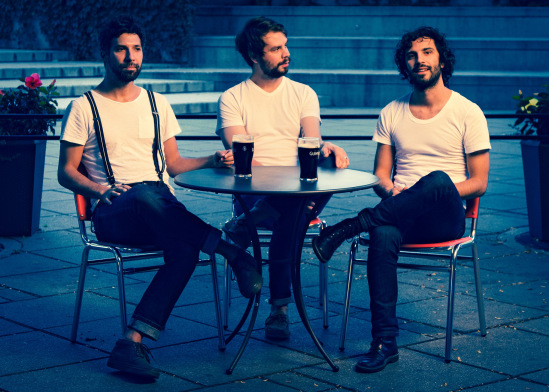 SILKKEN LAUMANN – "On The Mend"
Subtle here in the bass but enough for me to want it here. #OttBand
Roberta Bondar – "Night Danger"
They remind me of Elevator Through (Elevator to Hell) with their rounded distortion sound that I love so much. #OttBand
You know what, Elevator Through just made the list…
Elevator to Hell (Elevator Through) – "The Cloud"
Growing up with Eric's Trip and seeing the breakup was difficult. But then comes Elevator To Hell. Heart healed…
Kyle Andrews – "Wavering Between the Real and the Abstract"
It's catchy with the proper amount of distortion. It goes down well with my Pink Fuzz.
The Cardigans – "My Favourite Game"
Since we're in a catchy mood, why not go with a guilty pleasure of mine. I must say the fuzz sound on "My Favourite Game" is one of the best of the playlist.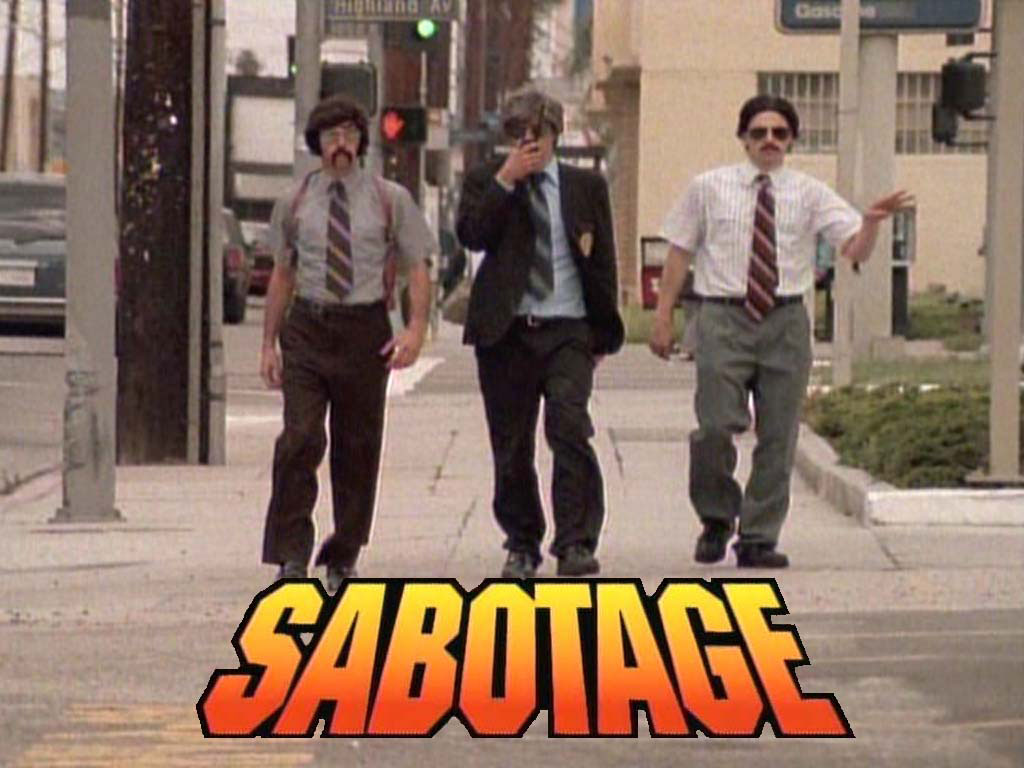 A classic! I miss them so 🙁
The keyboard line on this song is so fuzzy, you might mistake if for a bearded hipster.
Presidents of The United States of America – "Peaches"
Peaches… Peach Fuzz… Pink Fuzz… see what I did there?
Hard to pick one from Primus as so many exist!
Pink…Fuzz… Enough said…
Honourable mentions
Jamiroquai – "Deeper Underground"
The Smashing Pumpkins – "Cherub Rock"
Contact me on twitter @danielbordage or at dropthatspills@gmail.com for suggestions, comments or just to say hi.