Thirsty Thursdays: Steam-Powered Power-Folk
By: Daniel Bordage
Band: The Steamers
Style: Power-Folk
Pairing: A Steam-Powered beer list
About the Band: Most of the Ottawa Showbox crew have been raving about the Steamers for a while now. I, on the other hand, am new to them. I had the pleasure of meeting them at a backyard show a few weeks ago and really got to enjoy their sing along brand of music at their CD release party hosted at the House of TARG. The venue was already very warm and the band introduced another level of heat by blistering through their great new release Years and other crowd favorites. That inspired my playlist. This time I flipped it around. I'm pairing the band with beer that are steam-inspired.
The Beers:
Maybe the most obvious of the beers to pair with the Steamers. Steamwhistle is an easy drinking beer. They only make one beer and they do it well. Steam whistles were used in the U.S., Canada, and India to warn that a train was in motion.
Covered Bridge Brewing "Showboat Paddle Smash"
This is a collaboration with Showboat, a local dragon boat team. Showboats were a form of theatre boats that were pushed by a tugboat. Adding a steam engine on one would have been in the middle of the auditorium. The tugboat however, had a steam engine on it.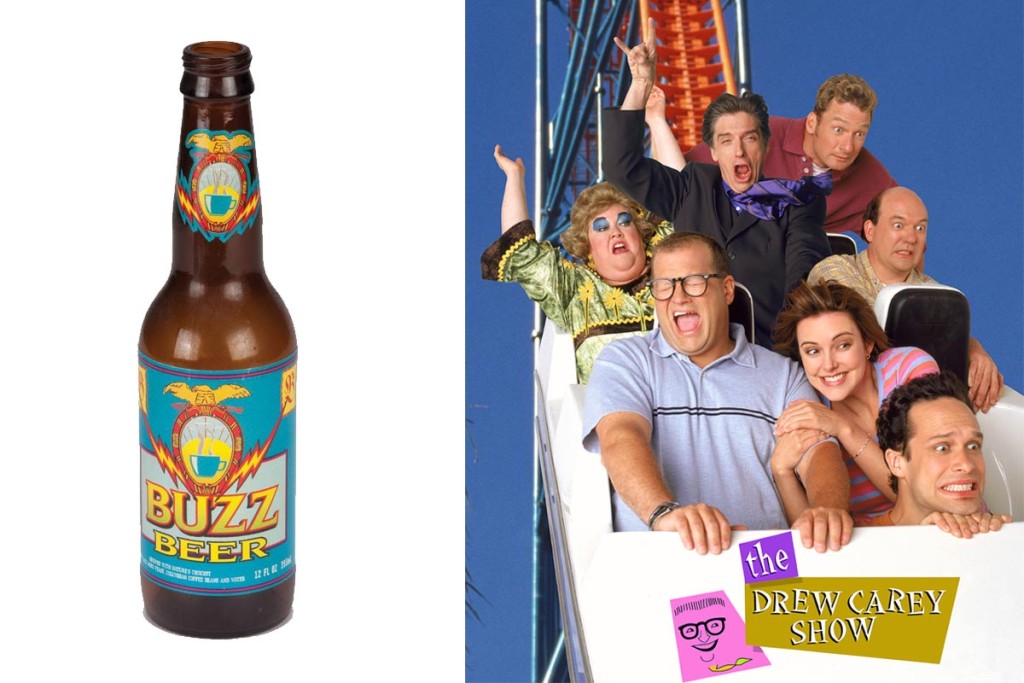 Buzz Beer "Fictional beer from the Drew Carey Show"
This fictional beer was brewed in the shed in the back of Drew's house. Made with coffee, we all thought it was crazy then. Little did we know it would be the norm in 99 per cent of breweries today! The show was set in Cleveland. I will let you figure out why it made the list.
Dominion City Brewing "Lost Train Oatmeal Stout"
Turns out, a lot of local beer is inspired by trains. This one was inspired by a rumoured abandoned beer train believed to be in a tunnel beneath Lebreton Flats. Read more about it here.
Railway City Brewing "Black Coal Stout"
Coal was used in the combustion process of creating steam in the boiler. Black Coal Stout has created steam in my boiler too…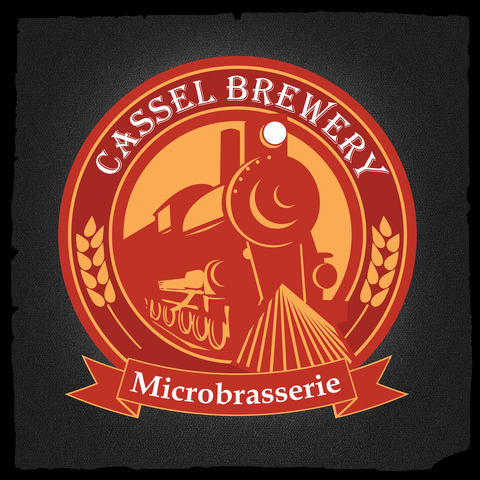 Cassel Brewery "Caboose IPA"
Located in Casselman, a few minutes away, this local beer is set to be a regular in the rotation. Let the caboose loose! The first railroad in Casselman was opened on February 1st, 1882. It was used to transport wood, bricks, and food to the Ottawa region.
Great Lakes Brewery "Canuck Pale Ale"
The first steamboat on the Great lakes was the PS Frontenac in 1817. Making runs on the Rideau Canal, St. Lawrence River, and all the way to Niagara-on-the-Lake.
Bicycle Craft Brewery "Belle River Blonde"
Belle River was inhabited by French Canadians from Quebec and Irish immigrants who helped build the Great Western Railway. The region became one of the end points for the Underground Railroad.
Contact me on twitter @danielbordage or at dropthatspills@gmail.com for suggestions, comments or just to say hi.
Thirsty Thursdays: Bridge Over The River "Chai" by Covered Bridge Brewing
By Daniel Bordage
Beer: Bridge Over The River "Chai" by Covered Bridge Brewing
Style: Winter Seasonal
ABV: 5.1 %
Pairing: A playlist of songs with the theme, at the movies.
About the Beer:  Bridge Over The River "Chai" comes by its name from the movie The Bridge on the River Kwai. A great movie, but Covered Bridge managed to one up the film. One of the Top 5 beers that the Ottawa region has ever produced in my opinion! Not only is the beer great, but the people at Covered Bridge are too. Walking in, smiles from employees and owners come naturally.
Commercial Description:
Our Winter 2014 Seasonal! Brewed on Christmas Eve, this Northern English Brown ale is all about the spices, with a pinch of holiday magic! Perfect for a cold Canadian winter! Ingredients: Water, malted barley, hops, yeast, ginger, lactose, vanilla, cardamom, star anise, fennel, cinnamon, nutmeg, clove, pepper.
The opening sequence of Rushmore is backdropped by this beauty. See it Here!
Chuck Berry "You Never Can Tell"
Quentin Tarantino created a moment between Uma Thurman and John Travolta that is now part of movie history.
After appearing on the movie Garden State, The Shins catapulted to indie stardom with their well-placed songs.
Seu Jorge is an actor who also plays music as displayed here in the The Life Aquatic with Steve Zissou soundtrack. A cover of David Bowie's hit – David Bowie is also an actor – Life on Mars was also a TV show.
Nirvana "Frances Farmer Will Have Her Revenge on Seattle"
Frances Farmer was a film star of the '30s and '40s who was involuntarily incarcerated in a mental institution. She was one of the first starlets to be taken down by the Hollywood machine.
As a child, I watched Stand by Me over and over again. Loved it and still do!! At the age of 23, River died from a drug overdose outside Johnny Depp's bar the Viper Room.
Gang Of Four "Natural's Not In It"
Marie Antoinette is a period piece. Did they go with of the period music? No… They did not! Aphex Twins, Squarpusher, and The Cure to name a few. I fear the soundtrack is better than the movie.
Crispin Glover is truly a weird one. That's why I love him so! He plays Marty's dad in Back to the Future if you're wondering…
Puscifer Feat. Milla Jovovich "The Mission (M Is For Milla Mix)"
Remixed by Ottawa's own! Milla Jovovich has appeared in some of my favourite movies. The Fifth Element is by far the best!!
Bill Murray is the best. Everybody knows it… Fun fact: Bill Murray has impeccable musical taste. In between takes, he puts on his iPod and entertains the crew.
Arnold Schwarzenegger was a specimen! Let there be no doubt. Here he is trying to pump you up!
Not on a soundtrack but on a trailer for HBO's The Leftovers. You now want to see the show? Why am I not surprised?
The Kronos Quartet "Requiem For A Dream Original Song"
Requiem for a Dream messed me up. The song had to do with a lot of the emotions behind my uneasy feelings.
Honourable Mentions
I don't like his politics, but he knows movies!
Cocteau Twins "Sea, Swallow Me"
Featured in the movie White Bird In A Blizzard
Bobby Womack "Across 110th Street"
Intro to Jackie Brown
Contact me on twitter @danielbordage or at dropthatspills@gmail.com for suggestions, comments or just to say hi.