Daniel Bordage
Thirsty Thursday: Lumbersexual by Covered Bridge Brewing
Beer: Lumbersexual by Covered Bridge Brewing
Style: IPA
ABV: 3.5%
Pairing: Lumbersexual with a woodsy playlist
About the Beer:  In the beginning of my beer crusade, breweries were going for strong drinkable beers. The trend in the last few years is to bring down the ABV so that we can enjoy a bit more beer and still be able to walk without compromising flavour. Lumbersexual is a prime example. At 3.5%, they were able to get the iconic IPA bitterness with only 23.6 IBU's (International Bitterness Units).
If you are reading this, or know of Ottawa Showbox, you most likely know what a Lumbersexual stands for. We all have noticed that beards are the facial hair trend du jour. And dressing up like a lumberjack without having picked up an axe is bleeding into our urban landscape. I'm enjoying this movement as I fall in this category. I finally fit in! But I do swing an axe. I also stream Netflix nightly and have a 7.5 hour a day sit-down job.
Commercial description:
Like its namesake, the session IPA is not what it appears to be. At first glance, you'll be drawn by its scent – a pleasant hop flavour and aroma, mimicking that of a big, bold IPA. On closer inspection, you'll find that the hops provide approachable bitterness. It has a refreshing, low alcohol content while maintaining a certain calculated ruggedness. This urban woodsman is a very palatable, easy drinking summer beer.
The Music:
The Yips "Wytch Elm"
The wych elm or Scots elm, has the widest range of the European elm species. Spanning from Ireland, the Arctic Circle, to the mountains of Greece. #OttBand
Crusades "Termites"
Termites' usually feed on dead wood or other dead plant material. They are considered very important in the ecological life of a tree. #OttBand
The Love Machine "We Are Squirrels and This Is Nuts"
Squirrels are my favourite tree dwellers. Seeing them climb and evading capture from my dog is quite impressive. #OttBand
The Cure "A Forest"
When watching to video for this song, Youtube put an ad for sunscreen for men. Is there a difference? Real lumberjacks have sun damage on their faces only. Sunscreen need not apply.
Silkken Laumann "The River"
Nothing like the feeling of arriving to a river or lake when in the forest. The primal need of water might be a reason why it's so satisfying. #OttBand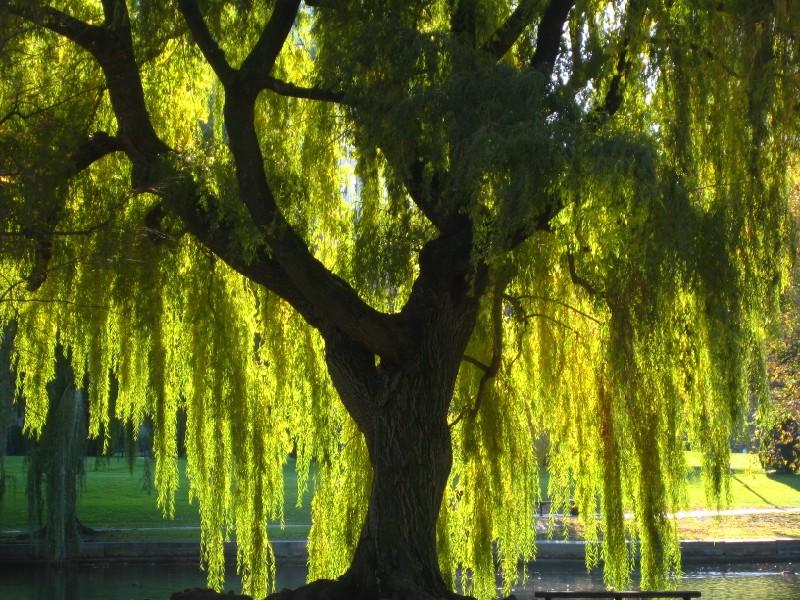 The Verve "Weeping Willow"
The weeping willow is my favorite "hangout" tree. Sit, drink, smoke, read… be lumbersexually active…
Radiohead "Fake Plastic Trees"
Fake lumberjacks… Fake trees…
Alt-J "Hunger of the Pine"
The pine is my favourite campfire wood. It sparks, it burn well, and best of all…it smells divine. Lumbersexual cologne idea… Eau de Pine…
The Noisy Locomotive "In The Pines"
Let the pine train continue… #OttBand
Cory Levesque "Gravel Roads"
Cory sings about the simplicity of living in the country, off a gravel road, four walls, a bed, a home… Warming your house with the wood you chopped. #OttBand
Contact me on twitter @danielbordage or at dropthatspills@gmail.com for suggestions, comments or just to say hi.
Thirsty Thursdays: Heller Highwater by Kichesippi
By Daniel Bordage
Beer: Heller Highwater from Kichesippi Beer Co.
Style: Helles
ABV: 4.8%
Pairing: Heller Highwater paired with an idiom-inspired playlist.
About the Beer: Kichesippi might be hard to write in a Google search but they make beers that are easy going down. Heller Highwater is no exception. You can drink this year-round and plenty of it if you so wish. Light in taste and easy to indulge, Heller Highwater is one I would recommend when starting in local craft brews.
Heller Highwater is a play on the turn of phrase "come hell or high water," meaning no matter what happens. I looked up a few of my favourite idioms and the first band to come to mind for each of them, made the list.
Commercial description:
A pale straw coloured Bavarian Lager. Brewed with German noble hops and a genuine Munich yeast. This is a classic example of the session beers enjoyed in Bavarian beer gardens.  The beer has a clean malt flavour with a slight hop presence.
The Music: FULL PLAYLIST HERE
Cry Over Spilt Milk—When you complain about a loss from the past.
Neutral Milk Hotel "The King Of Carrot Flowers, Pt. 1"
To Hear Something Straight From the Horse's Mouth—From an authoritative or dependable source.
Pony Girl "Ivory" #OTTband
Ball Is In Your Court—It's up to you to make the next decision or step.
Parket Courts "Black and White"
A Penny for Your Thoughts—A way of asking what someone is thinking.
Pennywise "Homesick"
Drastic Times Call for Drastic Measures—When you are extremely desperate you need to take radical action.
Average Times "Popsicle" #OTTband
A Hot Potato—Speak of an issue (mostly current) which many people are talking about and which is usually disputed.
Hot Chip "Over and Over"
Back To the Drawing Board—When an attempt fails and it's time to start all over.
Boards of Canada "Smokes Quantity"
Can't Judge A Book by Its Cover—Cannot judge something primarily on appearance.
The Books "I Didn't Know That"
Burn the Midnight Oil—To work late into the night, alluding to the time before electric lighting.
Midnight oil "Beds Are Burning"
Come Hell or High Water—No matter what happens.
Muddy Waters "Got My Mojo Workin'"
HONOURABLE MENTION
Beat Around The Bush—Avoiding the main topic. Not speaking directly about the issue.
Bush "Everything Zen"
Contact me on twitter @danielbordage or at dropthatspills@gmail.com for suggestions, comments or just to say hi.
Thirsty Thursdays: Bridge Over The River "Chai" by Covered Bridge Brewing
By Daniel Bordage
Beer: Bridge Over The River "Chai" by Covered Bridge Brewing
Style: Winter Seasonal
ABV: 5.1 %
Pairing: A playlist of songs with the theme, at the movies.
About the Beer:  Bridge Over The River "Chai" comes by its name from the movie The Bridge on the River Kwai. A great movie, but Covered Bridge managed to one up the film. One of the Top 5 beers that the Ottawa region has ever produced in my opinion! Not only is the beer great, but the people at Covered Bridge are too. Walking in, smiles from employees and owners come naturally.
Commercial Description:
Our Winter 2014 Seasonal! Brewed on Christmas Eve, this Northern English Brown ale is all about the spices, with a pinch of holiday magic! Perfect for a cold Canadian winter! Ingredients: Water, malted barley, hops, yeast, ginger, lactose, vanilla, cardamom, star anise, fennel, cinnamon, nutmeg, clove, pepper.
The opening sequence of Rushmore is backdropped by this beauty. See it Here!
Chuck Berry "You Never Can Tell"
Quentin Tarantino created a moment between Uma Thurman and John Travolta that is now part of movie history.
After appearing on the movie Garden State, The Shins catapulted to indie stardom with their well-placed songs.
Seu Jorge is an actor who also plays music as displayed here in the The Life Aquatic with Steve Zissou soundtrack. A cover of David Bowie's hit – David Bowie is also an actor – Life on Mars was also a TV show.
Nirvana "Frances Farmer Will Have Her Revenge on Seattle"
Frances Farmer was a film star of the '30s and '40s who was involuntarily incarcerated in a mental institution. She was one of the first starlets to be taken down by the Hollywood machine.
As a child, I watched Stand by Me over and over again. Loved it and still do!! At the age of 23, River died from a drug overdose outside Johnny Depp's bar the Viper Room.
Gang Of Four "Natural's Not In It"
Marie Antoinette is a period piece. Did they go with of the period music? No… They did not! Aphex Twins, Squarpusher, and The Cure to name a few. I fear the soundtrack is better than the movie.
Crispin Glover is truly a weird one. That's why I love him so! He plays Marty's dad in Back to the Future if you're wondering…
Puscifer Feat. Milla Jovovich "The Mission (M Is For Milla Mix)"
Remixed by Ottawa's own! Milla Jovovich has appeared in some of my favourite movies. The Fifth Element is by far the best!!
Bill Murray is the best. Everybody knows it… Fun fact: Bill Murray has impeccable musical taste. In between takes, he puts on his iPod and entertains the crew.
Arnold Schwarzenegger was a specimen! Let there be no doubt. Here he is trying to pump you up!
Not on a soundtrack but on a trailer for HBO's The Leftovers. You now want to see the show? Why am I not surprised?
The Kronos Quartet "Requiem For A Dream Original Song"
Requiem for a Dream messed me up. The song had to do with a lot of the emotions behind my uneasy feelings.
Honourable Mentions
I don't like his politics, but he knows movies!
Cocteau Twins "Sea, Swallow Me"
Featured in the movie White Bird In A Blizzard
Bobby Womack "Across 110th Street"
Intro to Jackie Brown
Contact me on twitter @danielbordage or at dropthatspills@gmail.com for suggestions, comments or just to say hi.
Thirsty Thursdays: Anti-Love Paired with Coeur Noir by Beau's
By Daniel Bordage
Beer: Coeur Noir by Beau's Brewery
Style: Black IPA
ABV: 7.1%
Pairing: Fourteen Songs to Tear Us Apart
About the Beer:  This is a first for me. Making a playlist before I drink the beer. Maybe it's something I should do more often. I really liked the exercise of thinking of the playlist, then searching for the beer. Well Beau's never disappoints! Coeur Noir is perfect for the theme. Translated, it means Black Heart. Some of us hate Valentine's Day. Does it mean we have a black heart? I like to think it means we show our love to each other every day, instead of showing each other affection on Hallmark Holidays alone.
The beer comes out Feb 19th. So I haven't even tried it yet!!! But we all have a playlist to go along with it when it's delivered to our house.
The Music: FULL PLAYLIST HERE
Beck "Lonesome Tears"
Beck's epic album Sea Change was all about a breakup. Give this man pain, and he writes one of the best albums of his career. #Kanyeisacrazyperson
Ween "Baby Bitch"
It's good to realize when a relationship isn't for you. But this song is a big FUCK YOU to the one who broke his heart.
I Love You But I've Chosen Darkness "According to Plan"
This is the perfect song for the list. A song about a girl leaving and a band name like I Love You But I've Chosen Darkness!!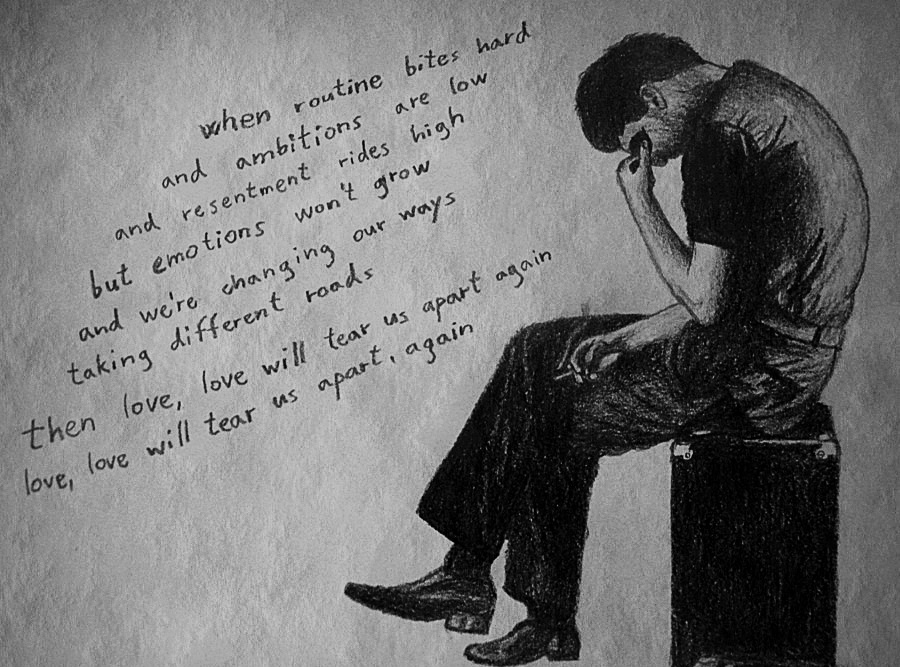 Joy Division "Love Will Tear Us Apart" 
This song is a reflection of his marriage to Deborah Curtis. This song was the first chart hit for the band.
Ben Folds Five "Song for the Dumped"
That moment when you broke up with someone and you realize they owe you money or have your stuff… GULP!!!
Digger "I Want My Hat Back"
Ben Folds wanted his money and shirt, Digger wants their favorite hat! The red one to be specific.
Descendents "I'm the One" 
The pain of knowing the right person for you is with someone else…
The Creeps "It's Not Right" 
I imagine Showbox's own Matías whispering in my ear… "It's not anti-love, its forbidden love" #OTTband
PJ Harvey "Sheela Na Gig"
Threatening me that you're going to fuck someone else will not make me love you more. But it will make my ego jealous.
Tindervox "Be My Baby"
Nobody wants this level of crazy. #OTTband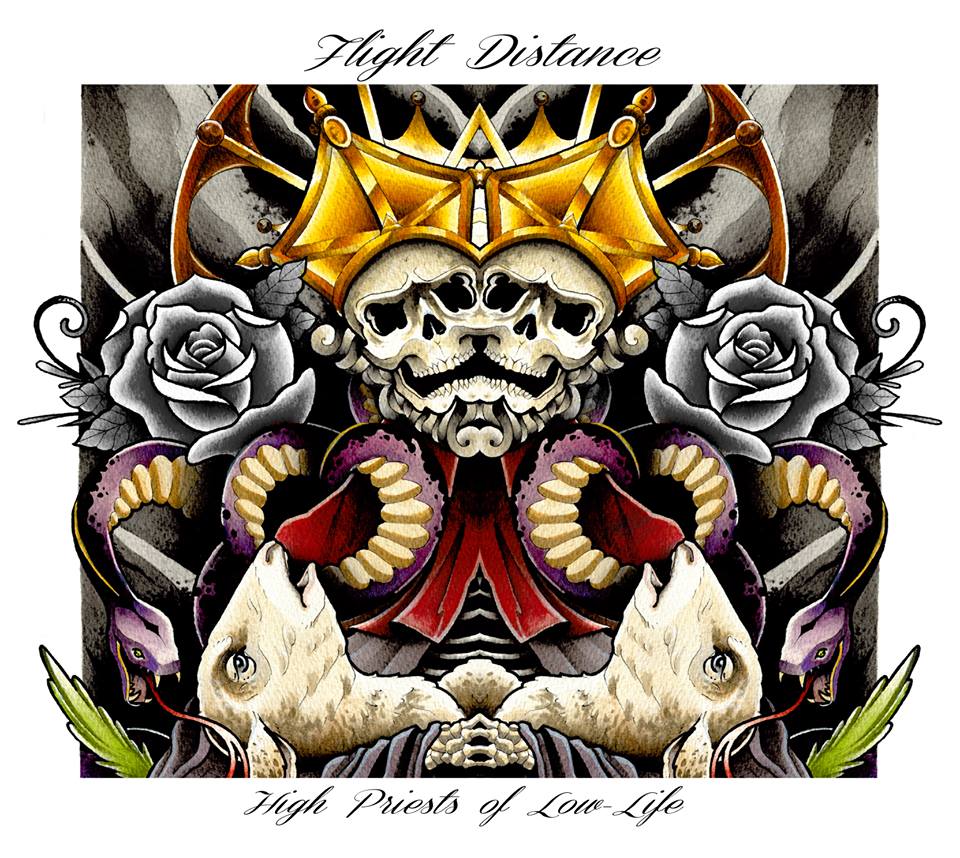 Flight Distance "My Bloody Valentine"
With a song named My Bloody Valentine… #OTTband
My Bloody Valentine "Sometimes"
With a band named My Bloody Valentine…
The XX "Heart Skipped A Beat"
Sometimes the grass looks greener on the other side. Is it?
Tom Waits "Blue Valentines"
Here is an example how heartache can result in beautiful music.
Honourable mentions
Patsy Cline "She's Got You"
Sam Cooke "Another Saturday Night"
Archers of Loaf "Wrong"
Contact me on twitter @danielbordage or at dropthatspills@gmail.com for suggestions, comments or just to say hi.
Thirsty Thursdays: Aporkalypse Now — The Beer to End All Beers?
By Daniel Bordage
Beer: Aporkalypse Now by Hogsback Brewing Company
Style: Oatmeal Bacon Stout
ABV: 5.4%
Pairing: Song of the Apocalypse or Post-Apocalypse
About the Beer: In my opinion, this is by far the best beer Hogsback has made. A name like Hogsback, a pig as their logo, how could they NOT add bacon in their beer? You might think that this beer is thick or a meal replacement. You would be wrong! It's full of flavour but you can easily have a few without having that stout coma that I've had from other similar styles.
Song of the Apocalypse or Post-Apocalypse was the obvious choice for a beer named Aporkalypse Now. We live in a time when zombie obsessions, plague scares, and dystopia, movies are all the rage. I actually have a plan in case it happens. Especially a zombie apocalypse! What? Don't you??
The commercial description goes as follows:
Look into the heart of darkness of this pitch black beauty. Take in the sweet caramel and roasted malty notes on the nose with a suggestion of the bacon goodness within. This full-bodied, rich and creamy oatmeal stout trots out a bold, unbridled taste that comes from a unique infusion of high-quality bacon. Blending in roasted malt and oatmeal for a solid footing, this smooth, dark beer has the perfect finish hinting of the fine swine contained within.
The Music: FULL PLAYLIST HERE
Dirty Three – "Great Waves"
Seeing a giant wave coming towards me would be worse than the four horsemen or zombies.
Andrew Bird – "When That Helicopter Comes"
After the "Great Waves" arrive and some of us are stranded on our rooftops, will the helicopters come?
Mother Mother – "Waiting For The World To End"
I like how they make an auditory representation of the end of the world at 1:35.
Tame Impala – "Apocalypse Dreams"
My dream is for a zombie attack to be our apocalypse. I will raid a Home Depot and fend off all attacks with my axe, shovel, and nuts and bolts bombs.
Misfits – "Don't Open Till Doomsday"
Just the Misfits logo is enough to make the playlist.
The Stooges – "Search And Destroy"
The closest song related to the beer title. Lieutenant Colonel William "Bill" Kilgore in Apocalypse Now's "I love the smell of napalm in the morning" is still quoted to this day.
Metallica – "The Four Horsemen"
A classic apocalyptic song. It would be the first song I would reference if fire came out of the sky.
Ministry – "TV II"
One of the heaviest songs you will ever see me add to an Ottawa Showbox playlist but just know this is what I grew up with. It fits here as I imagine TV signals to be hard to get before the end. Static… screams… intense…
Bright Eyes – "No One Would Riot For Less"
Following the machine-gun speed of "TV II", the state of affairs I envision would be calmness. I see survivors picking up the pieces in the most sombre hopeful way.
Sills & Smith – "End Times"
#OttBand Twitter submission. Sills & Smith describe an end caused by our own hands.
Mr. Lif – "Earthcrusher"
Mr.Lif paints a lyrical picture of a police state and a corporate led apocalypse. Some would say some of it is happening now.
Blackalicious – "Sky Is Falling"
How would we know if a sky is falling? Is it fire? An attack of dust particles?
Nine Inch Nails – "The Day the World Went Away"
This could be a song about drug use. But in this case, it ends the playlist well.
Honorable mentions
Blue Oyster Cult – "(Don't Fear) The Reaper"
Talbot Brothers of Bermuda – "Atomic Nightmare"
The Divine Comedy – "Here Comes the Flood"
Contact me on twitter @danielbordage or at dropthatspills@gmail.com for suggestions, comments or just to say hi.
Thirsty Thursdays: Beau's & Bass Line Beauties
By Daniel Bordage
Beer: Lug•Tread by Beau's
Style: Lagered Ale
ABV: 5.2%
Pairing: Bass line beauties
About the Beer:  Lug•Tread is the first Ottawa region craft beer I tried. It was at the beginning of my beer obsession and I was instantly enamoured with everything Beau's made. I still am, of course. How could you not be? I see this beer as going back to basics. When it comes to basics musically, I hear and feel bass. It all started when a friend of mine called me up and said that he'd snuck around and found his Christmas gift… A bass! This was Grade 8 or so. To this day, he is on of my musical heroes. I fell in love with the bass after hearing him figure out Red Hot Chili Peppers songs, to jazz, and to funk. Cheers to Beau's and my friend Denis "Turtle" Arsenault, I thank you for the influences!
Also, the last Lug•Tread I had was at Bass Line Station–perfect timing? It's a great spot to hear local bands, which I discovered when I first moved to Ottawa. Lots of great memories there too!
The commercial description goes as follows:
Available year-round, LUG•TREAD LAGERED ALE is our award-winning, flagship beer. In developing it, we charged Matt (Matthew O'Hara, our brewmaster) with hand-crafting a beer with a unique style and history, that could be made naturally with certified organic malts & hops and that would be incredibly tasty and very drinkable. We brew this tasty golden ale and then lager it to create a beer like nothing else in Ontario.
The Flaming Lips – "In the Morning of the Magicians"
I think it's the bass tone I love the most.
Constantines – "Insectivora"
Undeniably, when the bass hits at the 0:45 mark of "Insectivora," it's front and center. But my favourite part is when the bass and horns sync up to finish the song in a sound orgy.
Primus – "American Life"
Not sure I would omit Les Claypool from any bass line playlist. This line must be so hard to do over and over again while signing. A true master…
Red Hot Chili Peppers – "Mellowship Slinky In B Major" or "Higher Ground"
"Mellowship Slinky in B Major" is funky gold. "Higher Ground" is a Stevie Wonder song that is better covered by RHCP. Don't get me wrong, Steve is good… but Flea takes it to another level. Have a listen to "Around the World" too.
James Jamerson & The Funk Brothers – "FEVER IN THE FUNKHOUSE"
James Jamerson has played on most of Motown Records hits of the 60s and 70s. You can hear his ability on "Fever In The Funkhouse." Here is the isolated track on Marvin Gaye's "What's Going on".
Jackson 5 – "I Want You Back"
James Jamerson was a session player for Jackson 5 but in this song it's Wilton Felder playing so effortlessly, floating in the background.
Michael Jackson – "Billie Jean"
Might as well have MJ twice – One of the most recognizable bass lines ever…
Bloodhound Gang – "The Bad Touch"
Very disco-like bass. This is a line I wish I had written. Check out the amount of views on YouTube too.
Fujiya & Miyagi – "Collarbone"
Keep dancing with the funked out bass line from Fujiya & Miyagi.
A Tribe Called Quest – "Verses From The Abstract"
Jazz legend Ron Carter was hired to play a nice walking bass line over this basic beat.
Snoop Doggy Dogg – "Gz and Hustlas"
The entire music is ripped from Bernard Wright's "Haboglabotribin." The world renowned bass player/multi-instrumentalist Marcus Miller does the honours of funking it up. Also give "Tha Shiznit" a listen.
Roni Size / Reprazent – "Brown Paper Bag"
Sometimes bass players are hired to play on heavy electronic music. It's not always machines. Si John lays one down for this drum and bass track.
Gorillaz – "Feel Good Inc."
Simple bass line that makes people feel good. What more can you ask for?
For The Mathematics – "Delay the Fiasco"
#OttBand For The Mathematics. So tight…
Tool – "Schism"
Can't keep them off this playlist… I can't!! Get used to it. You will see why…
Honorable mentions
Lou Reed – "Walk On The Wild Side"
Queen & David Bowie – "Under Pressure"
The Cure – "Lovesong"
Contact me on twitter @danielbordage or at dropthatspills@gmail.com for suggestions, comments or just to say hi.
Thirsty Thursdays: Spice Up Your Life
By Daniel Bordage
Beer: Beau's Siduri White Pepper Saison
Style: Saison
ABV: 10.2%
Pairing: A White Pepper Saison with a "Spicy" playlist. Spice in the title, lyrics, band name or something that will spice up the boudoir.
About the Beer: "Siduri is a character in the Epic of Gilgamesh. She is an "alewife," a wise female divinity associated with fermentation (specifically beer and wine)." (Source Wikipedia)
I've been eyeing this sultry Siduri for the better part of two seasons. She was sitting there, in my basement, calling out my name. After pondering why I hear voices in my head, I decided to drink her in. Her spice of life was asking me to be content with the simple pleasures of life. A dichotomy that was hard to fathom. "How could that be?" I asked back. "You are so beautiful (packaging) and delicious (taste of the beer). There is nothing simple about you…" She then said, "Shut the f$%# up Daniel and make the damn playlist already!"
The commercial description goes as follows:
This extra-strong saison beer has been spiced with white peppercorns and aged in red-grape icewine barrels. The pepper character is definitely present but doesn't overwhelm this delicate creation; earthy undertones come out in the finish.
Contest of the week
I asked the wonderful Jodi of Ottawa's favorite spice store, Cardamom and Cloves, to make a "Spicy" gift basket for our contest. The winner had to choose a local band or song that would fit the "Spicy" theme. The winner announced later in the playlist!
The Music
(Almost) Full Grooveshark playlist HERE
(Almost ) Full Youtube playlist HERE
Mulatu Astatke – "Yegelle Tezeta"
When I hear this song, I can only imagine an underground jazz bar serving a dish of something made with Berbere. You see, Mulatu is from Ethiopia and so is Berbere.
Al Barry and The Cimerons- "Morning Sun"
Not everybody likes it in the morning. But I do… the sun that is.
Dynamite Motel – "Why Try And Change Me Now"
This is the winning song in this week's local artist contest. Wow! The sweetest of spice. Thank you Mean Dorris (of the Ottawa band The Haig) for the suggestion. For that, you win the Cardamom and Cloves spice gift.
The National – "I Should Live In Salt"
We kind of do already live in salt with the North American diet. The history of salt is quite interesting. My potato chip addiction thanks you salt…
White pepper is used as an ingredient in the beer. But pepper is only used in the title of this song. They do sing about cinnamon though. In researching this playlist, I found that so many good songs mention cinnamon. Anybody know why? Below are two of my favorites.
Stephen Malkmus And The Jicks – "Cinnamon And Lesbians"
Neil Young fell in love with a cinnamon girl. I fell in love with "Cinnamon and Lesbians."
Stone Roses – "Sally Cinnamon"
Yup… cinnamon is delicious and not all are alike.
They are mad about saffron and so am I. Did you know it takes 80,000 flowers to produce a pound of saffron, with a cost in the range of 600 to 2,000 dollars a pound? This makes saffron the most expensive spice in the world. Also, from Cleopatra's time to this day, it's said that the aroma lingering on the skin after a hot saffron bath is enough to make any lover go mad with desire. The word saffron derives from Arabic: Za'feran and da asfar, meaning yellow.
Let's heat it up a bit. It's cold outside and this will help get the blood going.
Ottawa's own RiSession adds the perfect spice with Maple Syrup. Yeah, I've used maple syrup before to spice things up. Who hasn't?… Boy, do I love BBQ sauce made with maple syrup!
Flying Lotus – "Spicy Sammich"
Dim the lights and set up the table with candles, Siduri, and a spicy sammich. Don't forget the napkins!!!
Keep the mood going with some Massive Attack. Most songs on Mezzanine would spice things up.
Is it warm in here? Or is it just me?
Mike Patton has fronted some heavy bands in his day. From Faith No More, Mr. Bungle, Fantômas, and Tomahawk. But this departure project is the spiciest by far!!!
Honorable mentions
Neil Young – "Cinnamon Girl" (too obvious to include)
Death From Above 1979 – "Sexy Results"
Red Hot Chili Peppers – "Sir Psycho Sexy"
Contact me on twitter @danielbordage or at dropthatspills@gmail.com for suggestions, comments or just to say hi.