Prevenge's Ottawa Send Off with Dig It Up, Panic Attack and Dead Weights at Funeral Home
Featured Image by Darryl Andrew Reid
Bob Barker encouraged us to neuter our pets, Nardwuar has his doot doola doot doo and Ron Burgundy wished for San Diego to stay classy. Prevenge, they signed off paying a house show in the basement with the lights turned down low surrounded by their Ottawa friends.
Locals, Dead Weights kicked off the show. This is the shortest hair iteration of the band I have seen play live, Derek and Steve chopped off the mops. The boys played a bunch of new tracks including a yet to be named track where Jon signs "keep an open heart." The song is freaking killer and can't wait for them to lay that one down. Derek pulled a his best BA Johnson impression and took off his Prevenge t-shirt just to reveal  another Prevenge t-shirt underneath. Well played sir. Dead Weights capped off the set with crowd favourites "Friends First" and  "Barely Breath."
It was now time to begin the Montreal invasion as Panic Attack took over. The three-piece play 90s flavoured emo-punk to perfection. Many of the songs make you want to pogo, which would have been tough in a basement with a clearing barely over six feet. I love hearing "I Can Work It Out," "Not Your Fault" and "Pictures." In closing Frank said "we have two songs that are fairly good and we are going to play them now before Dig It Up destroy the whole house."
Panic Attack were not kidding. Dig It Up tore it up. Two songs in the lead singer said "I hope you guys don't like recognizing songs," as they shredded our faces. We could decipher them, but even if we couldn't the sheer energy and power that is Dig It Up is infectious. The often overlooked member of this band is  drummer Andrea. The drumming in this band so solid and awesome. Just see this band, do it, do it every and any chance you can. During the final song one of the guitarist passed his axe to Prevenge's guitarist Chris for quite the hardcore finale. Dig It Up dug Prevenge's grave at Funeral House setting the stage for them to bury themselves.
It was finally that time. The moment where you are filled with excitement and sadness all at once as a band you love plays for the last time. Prevenge's lead singer and guitarist, Alex Cartier, began by saying "It has been 8 years of doing our best… we are Prevenge for the last time." Fittingly open with "Buried Alive," off their 2011 7 inch split with Dig It Up. The pact basement crowd emphatically screamed "bury us alive" at the top of our lungs. It was most certainly more of a celebration of life than a funeral. People sang along, rushed the mic, danced, moshed, drank and JS obviously crowd surfed. After playing "DOUBLECHEESEBURGERCOKENOICE," Alex said "I've been coming to house show in Ottawa since the 90s and I've never seen any where that supports like Ottawa." The set was jam-packed with many of my favourites including "Half to Black" and "Who Kills It Fills It." Ottawa clearly holds a very special place in the heart of the members of Prevenge. "Over 8 years of touring, Ottawa is usually the last day on tour and its the best way to cap off," said Alex. They closed with "The Way We Live Today" and as they finished Alex said, "We will be back in different form forms, but goodbye forever." RIP Prevenge thanks for the memories and one hell of a ride.
Thirsty Thursday: Beau's Oktoberfest Mix Pack Mix Tape
Beer: Beau's Mix Pack by Beau's Brewery
Pairing: Beau's Oktoberfest playlist
About the Beer:  For the people that know me, Beau's Oktoberfest is my Christmas. I would be thrown into a depression if I could not attend in any given year. The people I've met there, including our very own Eric Scharf, Brad Campeau (before he was Brew Donkey), the amazing people at Beau's, and countless others have been a mainstay in my life. Like the craft beer scene, I've seen Beau's Oktoberfest grow over the last few years from a few beer enthusiasts to an onslaught of new beer lovers. The indie guy in me wants it to stay small, but seeing the growth of an industry that I love makes it even more exceptional.
Beau's Oktoberfest is now a bona fide music festival as well. I know a few who don't even like beer but go for the music. This year's lineup is no exception. I'm pairing the new Beau's mix pack with bands scheduled to play Oktoberfest on October 2nd and 3rd.
Please visit Beaus.ca for ticket information. DO NOT WAIT!! as tickets are almost sold out!
Commercial description:
Haters Gonna Hate is an extra-strong interpretation of Beau's flagship ale Lug Tread. Haters is a tribute to the very first batch of Lug Tread, which was accidentally super-concentrated… with tasty results. Nine years later, Beau's recreated this happy accident with Haters Gonna Hate. Unfiltered and orange-hued, this beer has tropical aromas (think mango or papaya), and a mild "cattiness" contributed by the addition of Nelson-Sauvin hops. A clean malt presence allows for balance of moderate-to-high hop bitterness.
Weiss O'Lantern is a pumpkin-wheat beer, spiced with ginger, cinnamon and orange peel. Orange-hued with a tall creamy head, this fall classic allows flavours of pumpkin flesh, citrus and spice to shine through a full wheat body. There are hints of banana and clove, topped off with a satisfying graham-cracker finish. Each batch of Weiss O'Lantern is made with more than 350 pounds of certified organic pumpkin purée.
…and Boom Gose the Dynamite is a hazy, flavourful wheat beer that is based on a recently revived German beer style called a gose. Brewed with an addition of sea salt and organic coriander seeds, expect citrusy aromas followed by a pleasant saltiness and a hint of subtle acidity in each sip. The name "gose" comes from a river that flows through the town of Goslar, in Lower Saxony. The saltiness, which typifies the style, is attributable to the mineral-rich water supply in the region.
Boghopper is an experimental hybrid: a dark and hazy wheat beer, with an amped up hop presence and locally harvested organic bog myrtle for added complexity. Fruit and licorice aromas meld with juicy hops, and an earthy spiciness jumps in mid-palate. Boghopper's mouthfeel is initially delicate and fruity, followed by assertive waves of herbal tannins. The hop flavour is dominant, and the finish is dry and woodsy.
The Music: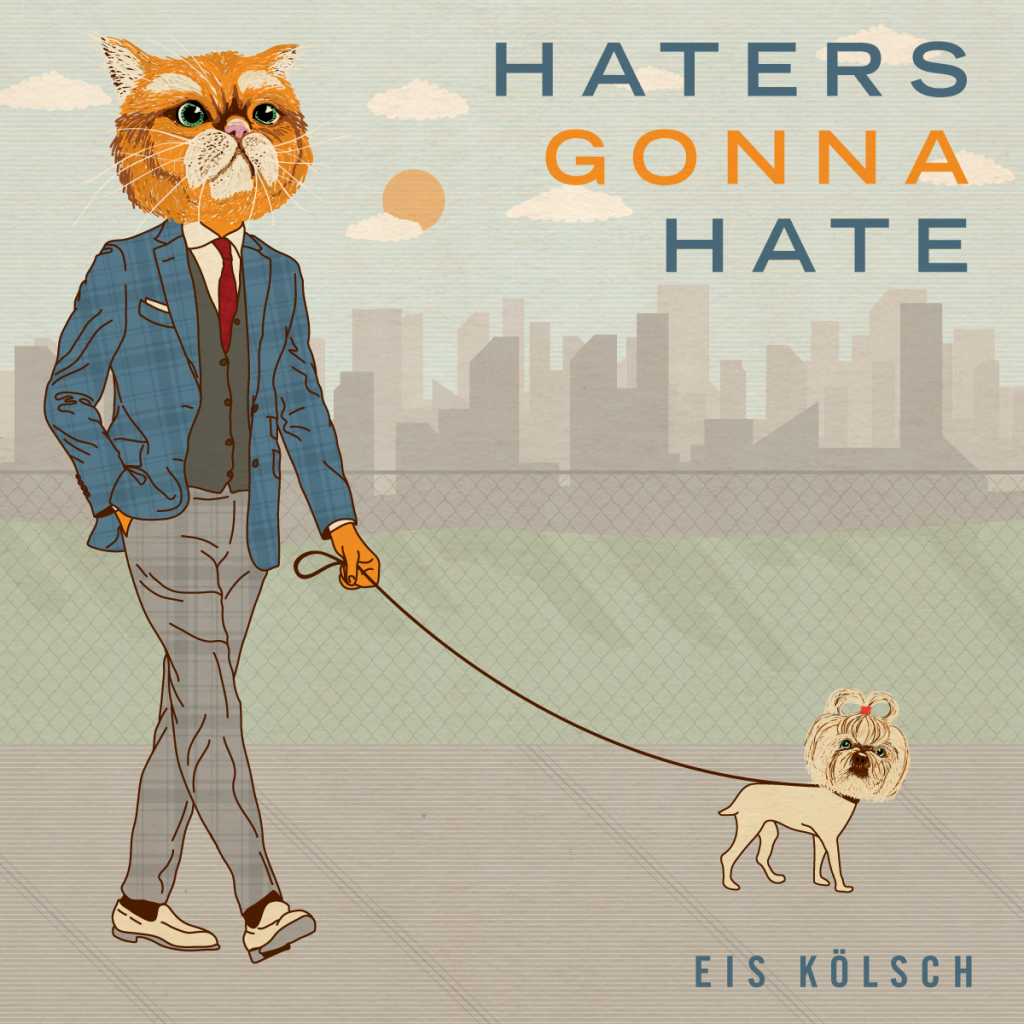 Beer: Haters Gonna Hate and the love/hate playlist
The Beaches "Strangelove"
Playing Saturday at 5:25 p.m. on the Main Stage.
Yukon Blonde "Make U Mine"
Headlining Friday at 10 p.m. on the Main Stage.
The Elwins "It Ain't Over 'Til It's Over"
Plaing Friday at 6:25 p.m. on the Main Stage.
The Dears "Here's to the death of all romance"
Playing Friday at 8:55 p.m. on the Main Stage.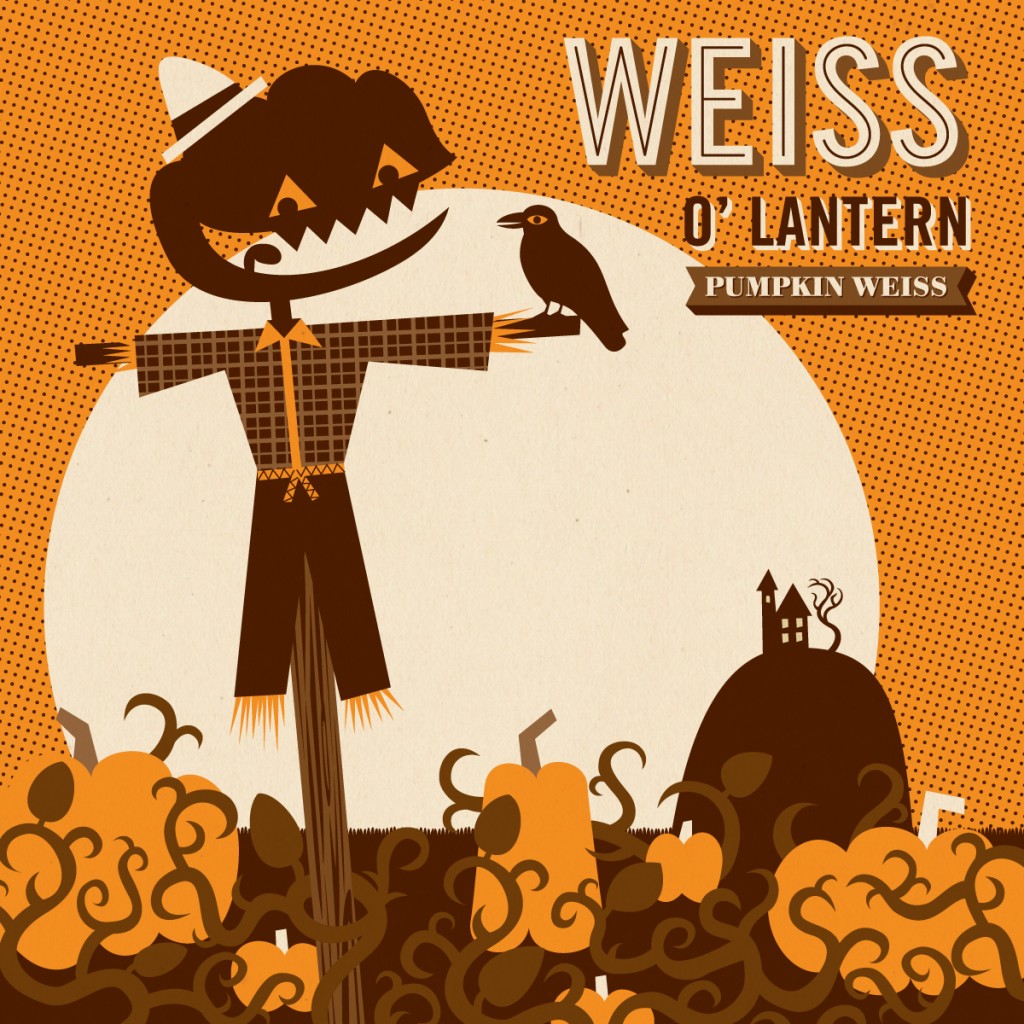 Beer: Weiss O'Lantern and the Halloween playlist
The Flatliners "Fangs"
Headlining Saturday at 7:30 p.m. on the Skate Stage
Hellbros "Rock & Roll Acid Zombies" and/or "Dead City Rockers"
Playing Friday at 5:30 p.m. on the Skate Stage
CRVSADES "The Incantations"
Playing Saturday at 6 p.m. on the Skate Stage
The Pack A.D. "Wolves and Werewolves"
Playing Friday at 7:50 p.m. on the Main Stage.
Beer: …and Boom Gose the Dynamite and the explosive playlist
Fucked Up "Echo Boomer"
Playing Saturday at 6:30 p.m. on the Main Stage.
Dig It Up "Too Fun"
Playing Friday at 7 p.m. on the Skate Stage
Powernap "Beautiful Day"
Headlining the Skate Stage on Friday at 8 p.m.
Barrasso "Coup de Dés"
Playing Saturday at 4:30 p.m.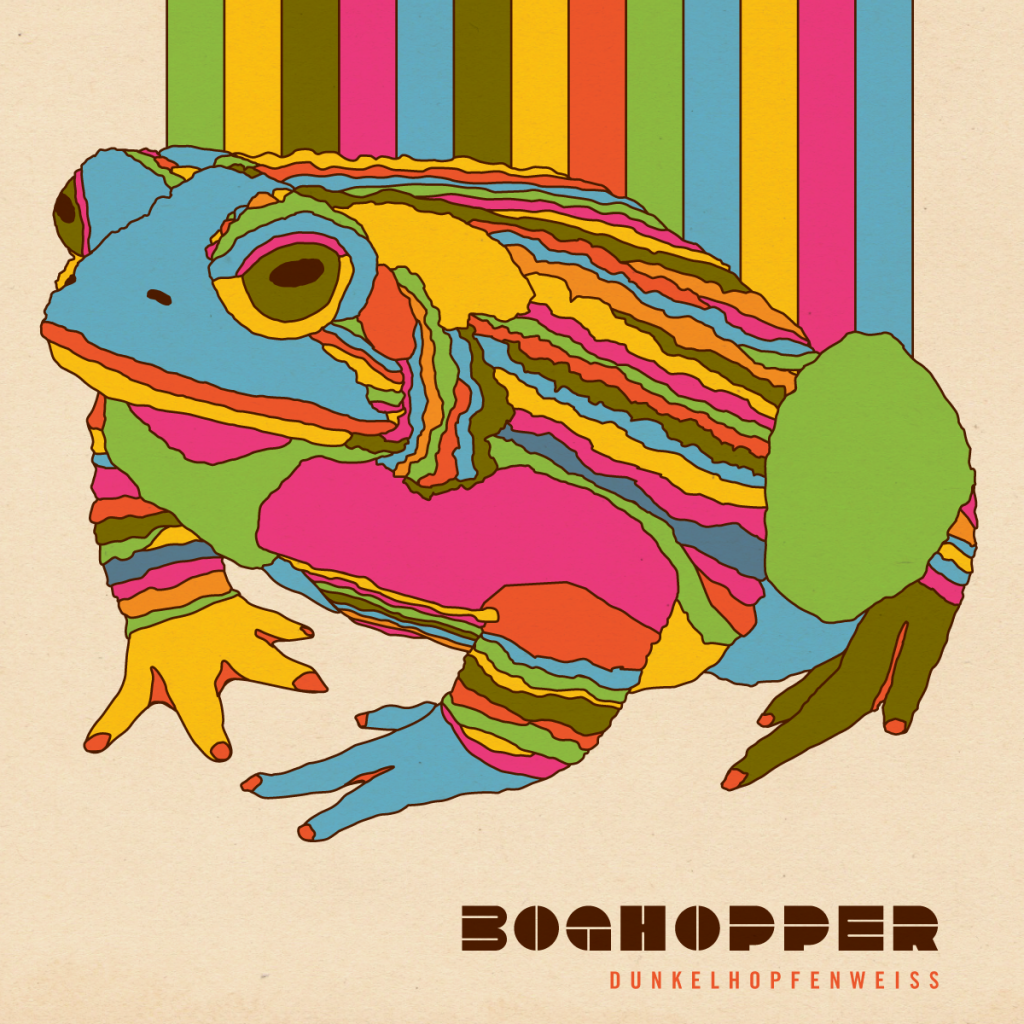 Beer: Boghopper and the froggy playlist
ALVVAYS "Dives"
Headlining Friday at 8 p.m. on the Main Stage.
Yukon Blond "Water"
Headlining Friday at 10 p.m. on the Main Stage.
Mother's Children "Out Of The Dark"
Playing Saturday at 4:45 p.m. on the Skate Stage.
The Pack A.D. "The Water"
Playing Friday at 7:50 p.m. on the Main Stage.
Honorable mentions
The Nasties "Time to Loose"
Playing Saturday at 5:15 p.m. on the Black Forest (Skate Stage)
The Almighty Trigger Happy "Blood Red And Forever Happy"
Playing Saturday at 6:45 p.m. on the Black Forest (Skate Stage)
Walter Ostanek "Beer Barrel Polka"
Playing Friday and Saturday during the day.
Don't forget to enter to win a Beau's & Dine Alone Records prize pack including free vinyl, digital downloads, apparel, and more! Enter here. 
Have a great Oktoberfest everyone! Be good to each other and have a designated driver!
Contact me on twitter @danielbordage or at dropthatspills@gmail.com for suggestions, comments or just to say hi.
Ottawa Explosion Weekend Day Three: The White Wires, The Creeps, Robots!Everywhere!!, Jon Creeden and more
Day three of Ottawa Explosion Weekend was absolutely insane! Got started at 6 pm with acoustic punk, later included an amazing The White Wires set and The Creeps stirred the place into a frenzy inside.
One of the best acoustic acts going, period, is Jon Creeden. He writes great tunes that just urge you to sing a long the entire set. And what is even better is he was still all smiles and upbeat despite getting a $90 parking ticket while loading. He played a bunch of songs we all knew like "Swept Away" and a sweet combination of "Dominos" and "The Captain." But the highlight for me was the three new songs he wrote about Ottawa that he played in the middle of his set.  One was about Jean-Sebastien, one about Robot!House!! and another for SCUM House on Gladstone (RIP). Looking forward to getting my hands on those recordings whenever they are pressed.
Up next was the one-man party explosion Robots!Everywhere!! One thing I truly love from Robots! sets is how he gives a little story or teaches you dance moves before every song… both are always hilarious. He rocked us with great tracks like "$400," "Best Friends," "Taco Party," "Sports Off," and a new song. He taught us awesome choreography for "Drunk at Work" and got into some aerobics by convincing everyone to run on the spot during the chorus of "Building Materials." He then showed everyone what Ottawa Explosion is all about by moving his mic in the crowd having all of us surround him as he played the Ottawa Explosion theme song. We then all had a massive sweaty group hug.
Outtacontroler from Halifax got things kicked off once we all moved outside back to the front of Club SAW. They played some pretty darn sweet garage rock. I was really digging it but my stomach was yelling at me to eat, so I had to duck out.  This hunger also caused me to miss The Famines…but that almost feels appropriate.
I did return just in time to catch Vancouver's Tough Age. They kept the kind of garage punk vibe going, and I was not complaining. I freaking loved the lead singer's voice, it just had that perfect ring to it. "We're Both to Blame" and "Heart of Juliet Jones" (the first two songs off their most excellent album) were my favourites from their set.
Next up was Protomartyr, such a cool band name I may add. The lead singer looked like a drunk business man after a hard week of work with his suit on and stumbling, but they were great. I truly enjoyed  their set, most notably the second song the boys from Detroit played called "Scum."
It was now time for local favourites The White Wires. The band pretty much plays two shows a year as their members are all doing different things, including Allie rocking out of California now as Peach Kelly Pop. Ian and Allie were ready to go, but bass player Luke was nowhere to be found… so Emmanuel jumped on the bass for the first song. It will probably go down as one of the coolest moments in Ottawa's punk folklore. Their set was unreal and jam packed with all the hits. "Let's Go to the Beach," "All Night Long," and "Roxanne" stuck out for me from the set and so did every song they played, actually. The crowd was going nuts charging the mic to sing along, moshing, crowd surfing and just having a riot.
It was time to move inside, and after the amazing The White Wires set, the bar was placed pretty high for the next few acts. They did not disappoint. Dig It Up from Montreal are simply put, awesome. They blasted through their set at warp speed. The singer spent almost as much time in the crowd as he did on stage and he was hands down the most energetic and entertaining frontman of the festival so far. I am so glad I caught their set as I missed it at Pouzza Fest.
Another Ottawa band that just doesn't play enough are The Creeps. The crowd inside agreed as they screamed along and crowd surfing non-stop. Their music is upbeat and fun, while their lyrics are creepy and stalker-ish, a wonderful combination. They played many great songs and I was happy to hear one of my favourites "Follow You Home." Emmanuel was up front as always and got up on stage to sing some, it is so great to see the organizers having a blast at their own festival.
With so many great acts done there was still one question… who was the secret band closing out the night? The answer, The Marked Men side project Radioactivity. At this point I was feeling rather exhausted so checked out four or five songs and had to pack it in. The band was great and set the stage for Saturday.