Flying Hórses
Contest: Win passes to Flying Hórses at NAC
*Note – This contest is now closed. 
We're giving away two passes to tonight's performance by Flying Hórses at the National Arts Centre, which is sure to be an intimate spectacle.
Flying Hórses is the project of composer-pianist Jade Bergeron, who combines piano, Wurlitzer, chimes, bells and cello to create instrumental soundscapes that stir the soul. Her debut album, Tölt, was recorded with Sigur Rós' producer, Biggi Birgisson, at Sundlaugin Studio in Iceland. She also played Iceland Airwaves Music Festival in 2015, as well as the world-renowned Festival International de Jazz de Montreal in 2016. The Banff Centre for Performance Arts welcomed Flying Hórses in the fall of 2016 for a residency, to work and collaborate with Juno award-winner Charles Spearin (Broken Social Scene, Do Make Say Think). And just to put the cherry on top, Flying Hórses was nominated for the 2018 Prism Prize, for Best Canadian Music Video, alongside Leonard Cohen, The Weeknd, Feist, and Grimes. Not bad company to be in.
Ticket and event information can be found here.
Contest
We're giving away a few free passes to Flying Hórses' performance at the NAC's Fourth Stage at 8:30 PM tonight along with Ottawa's own mal/aimé, so be sure to enter below! Just fill out the form and we'll be in touch by 6:00 PM via email if you've won.
Five Years – Ottawa 2012​-​2017 Compilation
Back in May, we celebrated our five-year anniversary with a couple of shows at The Record Centre. That was a whole lot of fun, but we're not quite done yet. Because why stop there?
Over the past five years we've had the opportunity to meet countless musicians in Ottawa, go to hundreds of shows, and really dig deep into the music landscape here. These artists continue to impress us, inspire us, and keep us doing what we do. It's been our mission and raison d'être to support these musicians through coverage of new album releases, interviews, live reviews, and much more.
We've put together a compilation called Five Years – Ottawa 2012​-​2017 which contains music that has impacted us since Showbox started in 2012. This span of five years, in our mind, was a crucial period in the Ottawa music scene. More DIY musicians than ever before came out of the woodwork and made albums, and many were released independently without labels. Some music was underground, some wasn't.
Different types of music pervaded throughout this period, demonstrating Ottawa's potential hub in the Canadian landscape. Our hope is that this compilation will act as a snapshot of a strong and robust local music scene in Ottawa between 2012-2017, and allow folks to have a view into the music that came out during this period. It goes between garage, punk, hip hop, folk, and
While we could have double or tripled the size of this compilation with all the incredible artists out there, we kept it modest and capped it at 51. So while this list is encompassing, it's certainly not meant to be comprehensive by any stretch. Please enjoy a free stream and download of the Five Years – Ottawa 2012​-​2017 compilation below.
A huge thank you to all the artists who contribute their music to this compilation, and to Pascale Arpin for designing such a good album cover. Enjoy!
The compilation is PWYC, and any proceeds will be donated to Girls+ Rock Ottawa in memory of Jean Sebastien Belleau. A special fund in his name has been established for the maintenance, repair and preservation of their growing instrument library, made in the spirit of honouring JS' much deserved legacy as a passionate supporter of the Ottawa music scene.
 Compilation Stream
Flying Hórses talks latest projects, new videos
Jade Bergeron, a.k.a. Flying Hórses, has done things that few artists in Ottawa/Montreal have done before. Her 2015 album Tölt was recorded in Iceland at Sundlaugin Studio with the help of producer Birgir (Biggi) Jón Birgisson of Icelandic post-rock band Sigur Rós. The album is, as far as we're concerned, a masterpiece in its own right (read our piece on it here). The emotional, cinematic soundscapes crafted by Bergeron are moving instrumental pieces, and a few of the songs –"Tölt" and "Attic" – have recently been made into music videos.
We caught up with Bergeron and spoke with about her recent endeavours, and her new videos for "Tölt" and "Attic" can be seen below. Be sure to catch Flying Hórses' JUNOfest performance on Saturday, April 1 starting at 8pm at St. Alban's Church along with Her Harbour, Charles Spearin (Broken Social Scene), and Pugs and Crows and Tony Wilson.
---
What have you been up to since returning from Iceland? Can you talk a bit about your involvement with Banff Centre?
I've been pretty busy. I got back from Iceland just in time to perform my first two solo-piano concerts as part of the Festival de Jazz de Montreal. I spent the summer writing new material and collaborating with videographers.
I was invited to go work over at The Banff Centre in the fall. Waking up every morning to clean, fresh air, in the middle of the mountains, and to be surrounded by talented, inspiring artists was so amazing. I had my own studio, with a grand piano, harpsichord, vibraphone and a few percussive instruments. The other musicians in my residency we're singer/songwriters and we're working on two or three shorter songs, but I decided when I got there that I was going to compose one, longer instrumental, movement. I had written a small part of the new track over in Iceland but the entire rest of the movement happened really organically during my first week in Banff.
Being back in nature, really brought the song to life. I had heard about the residency through Charles actually, and being a fan of his post-rock band DO MAKE SAY THINK and of his work in general, I applied. I guess both himself and Brendan Canning thought I would be a good fit for the residency. I ended up meeting a classical guitarist and experimental cellist, Alex Mah out there, who was there working with Richard Reed Parry (Arcade Fire) and after hearing him play, invited him to record cello on my new piece. Charles played horns and a few other musicians also contributed to the movement.
I wanted the entire recording experience to feel organic, and stress-free. The new movement was mixed by Efrim (Godspeed You! Black Emperor over at Hotel 2 Tango in Montreal and I just got the master back from Biggi (Sigur Ros) in Iceland. It's a pretty heavy listen, but it's colourful and it represents a really important recent time in my life. We are shooting a short film/video for the single right now in Iceland. I'm very excited about the whole thing. It's going to feature a very well-known actor/model in the Icelandic community, so I'm really glad to be working with this team, overseas. The new movement and video should hopefully be out in the spring.
The video for Tölt is a beautifully crafted, yet tragic story of two young people alienated from the world  in different ways. Why were children the subjects? Can you expand on the concept?
I wrote 'Tölt' during a time of reflection on my own childhood. The entire record ended up feeling/sounding like a soundtrack to the past. I used a lot of instrumentation that represented the innocence of being young and wide-eyed. When Alex approached me with the idea of making a video/short film for that particular track, he already had a lot of great conceptual ideas, and before even bringing up what the track represented to me, he was already story boarding about a childhood trauma. We connected on the video, immediately.
My contribution to the video was limited. Once Alex and I went over the storyboard together, he began casting calls for the actors, and it wasn't long before they them. Production spent some time in the fall working on production and the post-production happened in the winter. The whole process was really amazing. Both young actors really did a great job, and I'm so grateful for the level of professionalism the entire team demonstrated throughout. It's been an honour working with all of them.
What does  the piano mean to you? How has music helped you through past struggles and traumas?
My relationship with the piano has been a roller coaster since I was a kid. I've tried my hand at a few different instruments over the years, but my heart has always lead me back to the piano. It feels the most organic. I enjoy having the keys right there in front of me, I'm a very visual person. I really have no idea what I was doing with my life, before writing and composing music, and I don't know what I would do without it.
Is there anything you can tell us about the upcoming video for attic? Will it be related to the story in Tölt?
Attic was produced by Antoine S. Legault from Lonely Fire Productions. The song is one of the last tracks on the record. I never really intended for it to end up there, actually. It's quite dark, heavy and creepy and I think is a transition between the really optimist, innocent, lullaby songs that start off the album, and the new single I'll be releasing sometime in the spring. I wrote it while I was reflecting on memories (much like Tolt). The video opportunity came about organically, this past winter. I sat down with Antoine back in December and we talked about making this short film/video that was kind of dark, creepy and mysterious. Coming out of a bit of heaviness myself, I decided to focus the story on loss and melancholy. Antoine came up with the storyboard and we shot the video in one afternoon in an abandoned house. It was freezing cold and creepy, but it was a really awesome experience.
What does  it mean to you to be part of the Juno festivities taking place in Ottawa?
I don't perform very often. In fact I pretty much only played festivals last year. My focus has mostly been on writing new material, and catching up on the release of the record. Junofest asked me to perform as part of the only 'instrumental/experimental' showcase for the festival. It will be fun to share the stage with Charles Spearin again, and a good friend of mine Her Harbour is playing too. It'll be nice to see so many great musicians roaming around Ottawa for The Juno's.
Top Local Albums of 2015
Alas, the year has come to an end. It's hard to believe another 365 days have passed and that we're now closer to 2020 than 2010. 2015 was as impressive – if not more so – than other years passed. We saw Ottawa music veterans release brand new, fresh sounding tunes that demonstrate their lasting power and presence in the community. We also saw exciting new bands come out of nowhere and surprise us with great albums, showing that the city is cultivating talented artists who are overflowing with creativity.
Once again we kept our ear to the ground about all the music being released in Ottawa, and we have come up with what we think is a pretty good representation of the best music being made in our little corner of Canada (in no particular order). We've also included essential tracks for your listening pleasure. Without further ado, we encourage you to sit back, relax, and dive into the best of the best in Ottawa.
---
Kalle Mattson – Avalanche
Avalanche is the fifth release and follow-up to Mattson's 2014 Polaris-nominated album Someday, The Moon Will Be Gold, and serves as a step in brand new direction for the Ottawa-via-Sault Ste. Marie artist. Mattson approached the six-track EP with a pop sensibility, infusing the album with more upbeat and  aesthetic that stray from traditional folk that we heard on Someday. However, Avalanche still delivers us Kalle Mattson at the core – raw, intimate, and heart bursting at the seams. Mattson is already a seasoned artist, but is clearly still evolving and developing his talents as a musician. With each album, he draws listeners in closer and shows us just what he's made of.
Essential Track: 'A Long Time Ago'
By Matías Muñoz
The Acorn – Vieux Loup

It's been five years since Rolf Klausener released his acclaimed album No Ghost, and almost a decade since his seminal Glory Hope Mountain. Although he's been busy curating Arboretum Festival in Ottawa and releasing music with his other project Silkken Laumann since then, Vieux Loup has been in the works for several years – even if only in Klausener's mind. His ability to convey imagery and emotion in his music has not diminished. Delicate guitar melodies are intertwined with groove-laden synth beats, signifying Klausener's movement forward as a musician while staying true to his past.
Essential Track: 'Influence'
Excerpt from Mixtape Magazine – Best of 2015 (By Matías Muñoz – December 22, 2015)
Bosveld – Veldbrand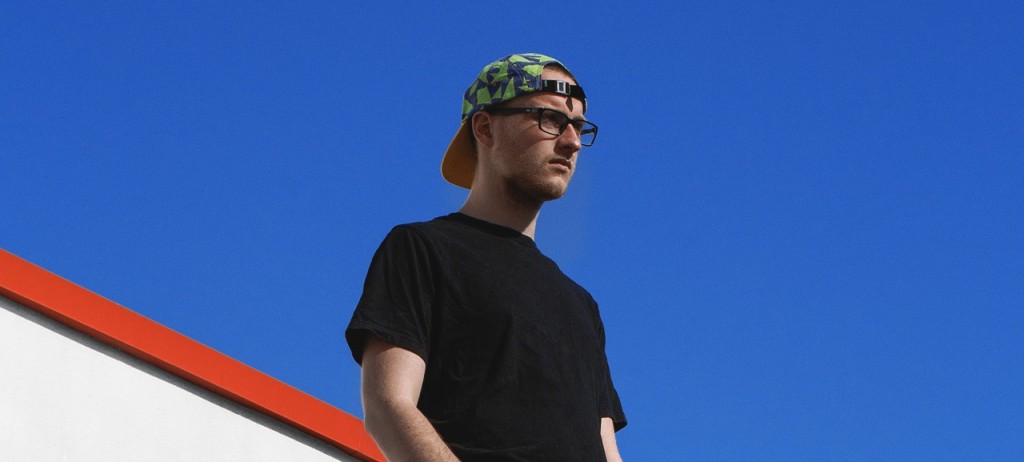 Although Ottawa's music scene is small, there are plenty of musicians from the nation's capital that are creating some really incredible music. Take Veldbrand by Bosveld. The album is the brainchild of Théan Slabbert of Ottawa-via-South Africa, one of many talents to emerge out of a brilliant and dynamic class of musicians in the city. He has teamed up with some of the best in Ottawa to make this highly-anticipated debut full-length LP. Slabbert's vocals are reminiscent of a deeper, more brooding style similar to Jonsi, which melds flawlessly with the intricate and flowing guitar melodies. Veldbrand is woven with dramatic and moving soundscapes, and could very well represent the future sound of folk music.
Essential Track: 'Back Of Yr Mind'
Excerpt from Mixtape Magazine – Best of 2015 (By Matías Muñoz – December 22, 2015)
Hilotrons – To Trip With Terpsichore
HILOTRONS released their sixth album To Trip With Terpsichore (pron: tûrp-sĭk′ə-rē or terp-sick-ree) in February 2015 in digital format, and on vinyl two months later. Since Mike Dubue is now working with the new band, he wanted to keep things as fresh as possible.
"We recorded it live off the floor in about a day and mixed it in about a week. It's pretty short and that's how we wanted it. It's sort of like Black Market Clash where the A-side is like an EP and the B-side has three remixes. It's raw, dirty, off the floor, and nothing polished. (Mike Dubue)".
Essential Track: 'Animal, I Love You'
Excerpt from Megaphono Artist Profile: HILOTRONS (By Matías Muñoz – February 4, 2015)
Pony Girl – Foreign Life
Foreign Life opens like a newspaper, words and images materialize before the eyes and vanish instantly, leaving you with a trace of their meaning. Distant voices fade in, thoughts like wisps of smoke curl off of a buoyant electronic pulse, compelling you to let the paper fall and dream deep in your armchair. But Pony Girl (So Sorry Recs) know about your attention span, and they will make sure you listen. The motorik beat that occurs around the halfway mark of album opener "Foreign Life I" feels like a logical extension of the dreamy waves that precede it. Right away one is introduced to the painterly aesthetic of Pony Girl and the palette they will use on this album.
Foreign Life, the sophomore album from the Ottawa band, is a collage of emotion and style, well lit and finely mounted. Each song a small canvas with a dramatic point of focus, be it rolling acoustic guitar, electronic beat or voice. Sugary pop tunes leap out of synthscapes and run naked through your ears. Pony Girl appear to have passed through the recent New Folk movement carrying a pastel distillation of its crucial elements. The elegant arrangement of acoustic and electronic, the sighing winds and the seething synths, it harks familiar yet is presented in a uniquely stream-lined form.
Essential Track: 'Candy'
Excerpt from New Music: Pony Girl – Foreign Life (By Matt W. Smith – December 7, 2015)
Isaac Vallentin – Hedera
[Hedera] itself is minimalistic, meditative, yet so full of brilliant moments that they are difficult to keep track of. There is a comfort/discomfort contrast that arises and disappears at various points throughout the album. The dissonant and distorted secondary vocals in "Garden I (You Own To Fight)", for example, contrasts with beautiful and tranquil vocal and instrumental melodies.
[…] After spending the last two years focused on the music of others, the self-taught musician experienced a surge of writing and creativity his first time outside of the country. His initial 72 hours in San Juan he said nothing and wrote most of what would become Hedera. […] Vallentin utilizes a variety of instruments, from a heavenly-sounding hollow body guitar to electronic elements. Ultimately, the record is a smattering of beautifully crafted notes, melodies, and sounds.
Essential Track: 'Stewardess'
Excerpt from New Music: Isaac Vallentin – Hedera (By Matías Muñoz – July 3, 2015)
Scattered Clouds – The First Empire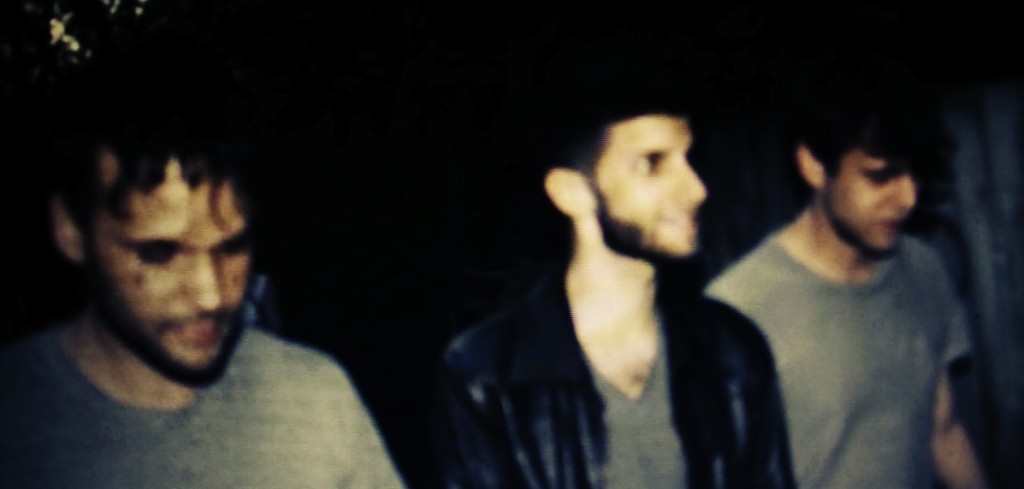 It's been a long time coming for fans of Scattered Clouds, an experimental noise & psychedelic pop trio led by Philippe Charbonneau, with Jamie Kronick and Pierre-Luc Clément. The band's beginnings are closely intertwined with the E-Tron's genesis, as are all the musicians who collaborated on this album. The music is simultaneously quiet and chaotic, patient and peculiar. It's aptly described as post-apocalyptic but we could drop that prefix and it would still make sense.
The First Empire is a six-song concept album that seems to have more singles than not, starting off strong with the doom-laden "Fallen" and their most recent release "Enchanteresse", which came out with a twisted music video pieced together by Mike Dubue.
My favourite track however, which I relish even more because of its brief length, is the wordless "Floating Underwater" which immerses us with a marimba. It transitions catastrophically yet pleasantly into "Deepest Night", an anthem of darkness that uses Charbonneau's baritone voice to its greatest ability. It ends with the sunken lyrics "at the strangest hour…" and crashes into the most unhinged and experimental of the songs, the title track. The album almost passes in the blink of an eye but it is complex, what obviously took years to perfect.
Essential Track: 'Enchanteresse'
Excerpt from New Music: Scattered Clouds – The First Empire (By Joseph Mathieu – April 21, 2015)
Yusso – Don't Know Yusso
One name in Ottawa's hip hop community that stands out as one of the most hard-working is Yusso. Some of you may have heard of him just through collabs he's done around town with some of the city's best MC's and producers, including the electrifying project CrooKid Bass with KING (now known by the name DRAE). Yusso's new 6-track mixtape, dubbed Don't Know Yusso, is a quick onslaught of tracks that clocks in at just over 15 minutes. Don't Know Yusso is everything one could want out of a mixtape. It has a dash of funky tracks with irresistible rhythm like "Late Nights" and "To Whom It May Concern" that throw us back to Golden Era hip hop, impressive flow the whole way through, and lyrics that aren't only intelligent, but also tell a story.
Essential Track: 'Late Nights'
Excerpt from New Music: Yusso – Don't Know Yusso (By Matías Muñoz – May 22, 2015)
Catriona Sturton – Bumble Bee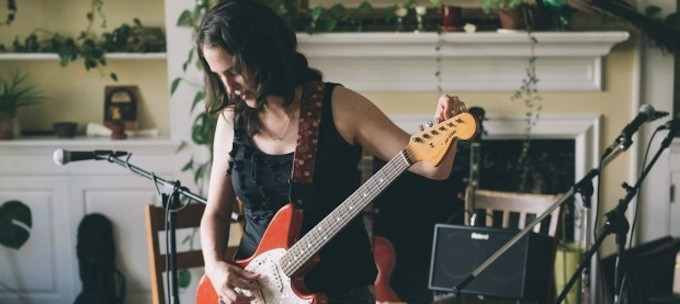 On top of being a very strong singer and songwriter, Sturton has become well-known for her proficiency playing the harmonica. She derives her style straight from the Mississippi of old, cutting her chops at local blues establishments and learning from harmonica masters such as Larry "The Bird" Mootham and Carlos del Junco.
Bumble Bee explores the full spectrum of emotion, as Sturton delivers songs that hit hard and leave the listener feeling like they just experienced a performance in a run-down whiskey bar in the heart of the Delta. She opens the album with the truly badass songs "Mongoose Moan" and "Heavy Weather," setting the tone for the entire record.
[…] There are moments where she breaks from the blues, such as "Tea for Two" and "Wheel of Fortune," which offer a nice change of pace at those particular junctures. One of the other turning points is her harrowing cover of "Black is the Colour," a traditional Appalachian folk song. Like a lot of the songs on the album, don't be surprised if you experience goosebumps. What better way to finish off the album than by giving a little shout out to Ian Manhire and The White Wires in "Wheel of Fortune"?
Essential Track: 'Heavy Weather'

Excerpt taken from New Music: Catriona Sturton – Bumble Bee (By Matías Muñoz – January 8, 2015)
Steamers – Years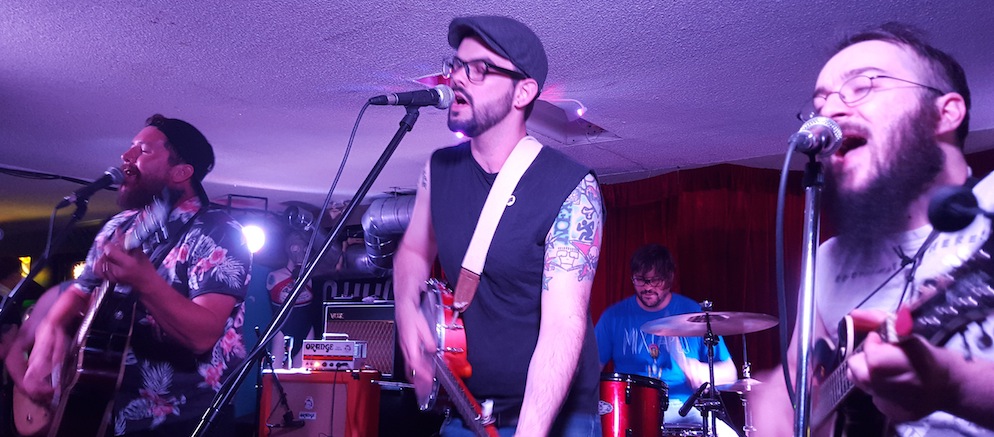 It actually feels like it's been years since their Steammates EP came out. However, it was only last September. Steamers' debut LP, Years, is a tight album, with a few flourishes that prudes would call "mistakes". The combined efforts of the six teammates overlap like a sonic sandwich, particularly the mandolin of Francis-Julien Thibaudeau contrasting beautifully well with Greg Fitzpatrick's banjo.  The eight songs are great and call for foot stomping and as many sing along they could fit in. Whether you listen to the CD, hear them on stage or see them busking, be careful. Once you hear it you will play it again and again.
Essential Track: 'This is a Song'
Excerpt taken from New Music: Years by Steamers(by Joseph Mathieu – May 27, 2015)
The Tenenbaums – We'll Always Have Milhouse

These long-time friends from Eastern Ontario have a few releases under their belt now and are really showing that they have found their sound, particularly on We'll Always Have Milhouse. The album is a bit of a departure from 2014's Fish – they've slowed things down a bit without losing any of the actual energy which makes their music so enthralling. Songs like "Friends", "Yard Sale(s)", and "Break" begin with a reverb-laden clean guitar intro, which eventually break out into the chaos we know and love. Lead singer Sheehan Jordan's gravelly vocals fit just right, and are a little more intelligible to the listener than on Fish. This is a all-out fun record with moments of restraint balanced with just a little bit of chaos.
Essential Track: 'Break'
Excerpt taken from New Music: The Tenenbaums – We'll Always Have Milhouse (By Matías Muñoz, October 29, 2015)
Elementals – I'm Not Here, I'm Not Real

Ottawa's Elementals released a doozie of a first album with I'm Not Here, I'm Not Real.
The new album has heavy grunge influences throughout the album that can teleport you back to 90s plaid-filled dimly lit clubs. Songs like "Debase" and "Messiah Complex" feature that great softer/louder/softer formula and it works very well. From soft signing to guttural yelling fading back into soft almost talking style lyrics. Something special went on during the 90s and these guys want everyone to relive a slice of it and never forget.
Essential Track: 'Sunbirth'
Excerpt taken from New Music: Elementals – I'm Not Here, I'm Not Real (By Eric Scharf, September 4, 2015)
Flying Hórses – Tölt
I listened to the entirety of Tölt, the long-awaited debut LP by Ottawa's Flying Hórses, approximately six times before finally understanding that I would hear a different narrative on each pass. First I walked through Gormenghast, then through Cirith Ungol, but also through large meadows that could have been Hyrule. The music called "post-chamber" by two of the city's most interesting musicians have created a bestiary of dark and beautiful creatures, deadset on being released August 15.
Cellist and composer Raphael Weinroth-Browne is part of several prolific bands that play a range of neo folk, classical and experimental chamber music. He said that Tölt would surprise most people who were familiar with Jáde Bergeron's original compositions that she's often played live over the past few years. I have to concede he wasn't just hyping me up–this isn't the same trip to the "Dollhouse" or ride around the "Carousel" that we've heard before.
[…] There are sonatas for cello accompanied by Bergeron's piano, and what sound like piano/celesta duets. Sometimes the pairing of cello to piano is replaced with bells or chimes that Bergeron plays in what she credits as "sacred places" in Montreal and Reykjavík.
Essential Track: 'Carousel'
Excerpt taken from New Music: Tölt Flying Hórses (By Joseph Mathieu – August 6, 2015)
Jeepz – Soul Spins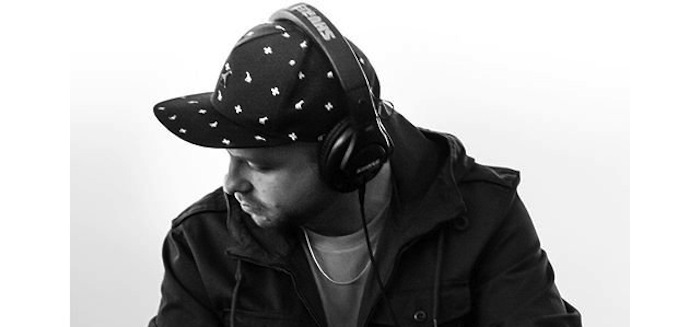 How many artists can you name that have dropped 50 records? Probably not too many, especially ones with the same quality and flavour as the highly anticipated
Soul Spins
, by talented local producer and two-time
Ottawa Beat League
 champ
Jeepz
. Within the last 3 years, Jeepz has created a rich discography with
Soul Spins
adding a well-deserved celebratory vibe to this true milestone in his career. Sharing the album's stage with 25 artists from Canada and beyond, there's plenty of familiar and fresh voices to hear on the soulful tracks found on
Soul Spins
, with plenty of love for the frozen tundra's hip-hop scene.
Excerpt taken from New Music: Jeepz – Soul Spins (By Michael W. Smith – December 12, 2015)
Chris Page – Volume Vs. Voice
Ottawa's Chris Page, member of The Stand GT and Camp Radio, just released his acoustic solo album, Volume Vs. Voice.
The 10-track album is a huge step in a very different direction then what we have grown accustomed to with Page's work with his bands. Volume Vs. Voice is a slowed-down, finger-picking-laden, emotionally-charged acoustic album — not exactly what many would expect from the punk rocker. The album is beautiful, a reflection of the scenery in which it was recorded.
"For a long time now," said Page, "I've toyed with that cliched artist dream of isolating myself in a secluded cabin surrounded by bottles, pens, guitars, paper, Christmas lights doing summer duty. I could feel the river beach sand in my old Vans. I could hear the welcoming cricket chorus. There would be no Internet, TV or phone, though there would be a radio to keep some loose tabs on the outside world. There would be a recording device hooked up to a microphone or two."
Essential Track: 'Rocket + Savings'

Excerpt taken from New Music: Volume vs. Voice by Chris Page (By Eric Scharf – April 22, 2015)
Loon Choir – All Of This and Everything Else
All of This and Everything Else is the much-anticipated release from Loon Choir, whose fans had been patiently waiting since the 2012 release of "Fire Poems".  The song "Always Golden" starts out with a monologue that may seem all too familiar to many: "To whom it may concern: please consider this my formal letter of resignation, for I have served day in and day out 40+ hours a week. The 9-to-5 just ain't cuttin' it any more.  My life is more than a career, more than a wage…".  This is just one of the many examples of growth and maturity that is shining through in All of This and Everything Else.
At Ottawa Showbox, we weren't the only ones to take notice of how awesome this album is. CBC mentioned Loon Choir in the artists you should have listened to in 2015 compilation.  The song "Bug" also made it onto CBC Radio 3's list of Top 103 Indie Songs of 2015.
Essential Track: 'Bug'
– Eric Scharf
Interview: Jade Bergeron of Flying Hórses brings her music to Iceland
Music can take us to new places. We've all done it before – for escapism, or for the simple pleasure of disconnecting for a little while. Few Canadian musicians have concocted an album that manages to open up a portal to another world better than Ottawa's Flying Hórses. The orchestral stylings of Flying Hórses is the brainchild of multi-instrumentalist and composer Jade Bergeron, who seems to have nearly perfected the art of transcribing feelings and memories into grandiose musical arrangements. With the addition of cellist Raphael Weinroth-Browne (also of Musk Ox) in 2013, Flying Hórses has become a true instrumental portal into the deepest caverns of our minds – both to live audiences and to listeners of their pivotal 2015 debut album, Tölt.
 Many of us who have the pleasure of knowing Bergeron are familiar with her connection to Iceland. Not only was she influenced by Icelandic musicians such as Amiina and Jónsi & Alex, but Tölt (which approximately translates to "trot" in English) was mastered by Birgir Jón Birgisson (Sigur Rós) at Sundlaugin Studio, the home studio of Sigur Rós in the town of Mosfellsbær in Iceland. A country as mysterious and captivating as Iceland is one that escapes most travellers in favour of more popular destinations in Europe. However, Bergeron was powerless towards its beautiful magnetism and finally made her first trip to the country in late 2014, only to return there indefinitely to pursue her dreams in October of 2015.
We spoke to Bergeron to get a better sense of her almost spiritual bond with Iceland, and discuss her plans as a musician in the far-off land.
---
1. Your music comes across as nostalgic, like the soundtrack to a story or distant memories. Can you talk about your approach to music and how Flying Hórses came to sound the way it has?
Flying Hórses is a project that manifested itself back in 2012. I was listening to a lot of ambient/experimental music at the time, and was going through some personal things that made me reflect a lot on my childhood. I started composing sounds that initially were never meant to be shared. It wasn't until 2013 that I started playing shows with Raph [Raphael Weinroth-Browne], and it wasn't until summer of last year that I decided to record the album.
2. Those who know you know about your connection to Iceland. Can you tell us how this connection came to be?
In 2010, I met an Icelandic musician in New York, that I really admired. He was playing a concert for the White Light Festival, and that was sincerely the most amazing concert I've ever attended in my life. It was inexplicably magical, and changed the way I heard and experienced live music. That whole evening was just really special. The following year, I met him again and was introduced to more musicians from the Icelandic music scene. It seemed to me at the time that everything coming out of Iceland was next level. I think it was in 2011 that I really started getting into a lot of the bands that I listen to now. It's really crazy to think I've played some shows with some of these musicians in the last year.
3. Your path has led in an unusual direction compared to most indie bands, having recently moved to Iceland. In what way is the move a personal journey, and also a musical one?
I decided last year, after recording my parts for the album, that I wanted to move to Iceland. It wasn't later that fall that I realized it was 'home' for me, at least for now. Moving to a foreign country, where you don't speak the language, or know a lot of people is super scary, for sure. It's totally worth it though – to wake up by the sea and be able to go to the root of my inspiration. I've always felt like a black sheep when it comes to music. I spent a lot of time back home trying to find ways to 'fit in' with other local bands, but it wasn't until my first show in Iceland that I realized if I'm going to be a black sheep, I might as well be a black sheep amongst other black sheep. Iceland has so much cinematic music going on. I feel like I have a lot to learn from being here.
4. Which Icelandic musicians are you listening to currently, or have had an impact on you in the past?
I'm really into Mammút, DJ. Flugvél Og Geimskip, and Sóley right now. I have certainly been impacted by bands like; Amiina, Jónsi & Alex, and Múm.
5. What is the main difference between being a musician in Iceland versus being one in Canada?
The creative flow that runs through the Icelandic music and art community is endless but I feel there's less of an emphasis on competitiveness, because Icelandic artists are mostly all friends and bandmates. I simply feel like there is more room to grow, feel, write, explore here. I have a very strong connection to Iceland and I would like to give Flying Hórses the opportunity to be creative in this sort of musical environment.
6. What are your short-term and long-term plans? Any new music on the horizon?
I was hoping to meet more musicians from the community, and possibly play Iceland Airwaves music festival next year or something but as it turns out, I'll be playing this year's festival on November 4th. The album is also for sale now at 12 Tónar, Iceland's renown label and music store. I'm hoping to just be creative in whatever way possible while I'm here. I'm currently composing and writing a lot of new material, that I'll be performing in the upcoming months. Who knows, maybe they'll be some vocals on the next record.
New Music: Tölt by Flying Hórses
I listened to the entirety of Tölt, the long-awaited debut LP by Ottawa's Flying Hórses, approximately six times before finally understanding that I would hear a different narrative on each pass. First I walked through Gormenghast, then through Cirith Ungol, but also through large meadows that could have been Hyrule. The music called "post-chamber" by two of the city's most interesting musicians have created a bestiary of dark and beautiful creatures, deadset on being released August 15.
Cellist and composer Raphael Weinroth-Browne is part of several prolific bands that play a range of neo folk, classical and experimental chamber music. He said that Tölt would surprise most people who were familiar with Jáde Bergeron's original compositions that she's often played live over the past few years. I have to concede he wasn't just hyping me up—this isn't the same trip to the "Dollhouse" or ride around the "Carousel" that we've heard before.
And it's not just the preeminent production by Birgir "Biggi" Jón Birgisson of the Icelandic Sundlaugin Studio that has brought on this change. The idea of the album still hinges a collage of childlike wonder that Bergeron has been exploring through music boxes and devotional bells, but it goes further now.
There are sonatas for cello accompanied by Bergeron's piano, and what sound like piano/celesta duets. Sometimes the pairing of cello to piano is replaced with bells or chimes that Bergeron plays in what she credits as "sacred places" in Montreal and Reykjavík.
A song named "Spiladósir" begins much in the same way as some of the vignettes in this 14-track album but, unlike its shorter cousins, it fires off a dark and ambient rush of energy. It grabs you with a dissonance of music boxes, some even lending their mechanical crank to the metal storm.

On one listen, these shadowy songs reminded me of the score to 2014's RPG Child of Light, composed by Béatrice Martin a.k.a. Coeur de Pirate. The orchestral arrangements by Gémeaux-nominated composer Anthony Rozankovic give the role-playing fairy tale story of that game a beautiful depth. However, listening to that music alone feels as though something is missing (a palette of pixels?) whereas an amble down Flying Hórses, with no supporting images or words, fills the listener with northern histories, nostalgia, and creatures far stranger and dazzling than pegasi.
 The title track "Tölt" does not exactly trot, the most precise translation would be an ambling gait that is instinctive in Icelandic horses. It's different than a gait though, and as a movement for horses it's known to vary quite quickly.
I enjoy ambient background music as much as the next writer, but I'm also a sucker for liner notes and lyrics. Here, the song titles create a 14-word story that spans three languages: English, French & Icelandic. I'll add a fourth, the German, since Tölt is a Bildungsroman—a coming-of-age story. It's also a dream-like ride into dark places that are lit up by Bergeron's vision of innocence and memory.
"Oubliette" is a dirge, maybe even a requiem. It's the longest track of the 14 and does not conclude the album with a ribbon nicely tied at the end—it ends the album more than the final track "107" because it builds into an ellipsis, followed by a question mark that seems to say, "and the light shone so brightly that it blinded, covered everything, and suddenly there was—"
What? What was in the light?
A sophomore album, I hope.
Flying Hórses' June 27 Fundraiser Review & Future Plans Interview
As a prelude to the long weekend that has now blurred into the first days of Bluesfest, Centretown's cherished Raw Sugar Café hosted on June 27th a medley of Ottawa's experimental folk and art-rock bands. Bosveld, Tindervox, Pony Girl, and Flying Hórses united in an intimate concert with the intention of fundraising for equipment to replace what was stolen in a break-in to the home of Flying Hórses' musician, Jáde Bergeron. The space created around each featured musician's artistry enabled the potential for unity and healing, while also successfully raising enough funds to purchase a laptop for Bergeron's continued recording.
An entirely acoustic set from Théan Slabbert, of electro-acoustic folk act Bosveld, came as a delicate introduction to the night. Appropriately reflecting the topographic symbolism of the band name's Afrikaans origin, Slabbert enchanted the audience with the panoramic character of his soft vocals and arrangements. Removed from his usual accompanying sheen of synth, Slabbert's voice echoed instead of warm wood, its hushed tones fading into the grain of the guitar. Lyrics and melodic shapes reflected geographies familiar to listeners – those of swelling riverbeds as much as the changing crests of emotions.
Bathed in stillness after Théan Slabbert's performance, the atmosphere of the tightly packed café was transformed by neoromantic rock band Tindervox. Performing tracks from their self-titled EP, released this past January, the group hypnotized the audience with theatrical melodies and the magnetic vocals of singer Kara Askwith. "Hanging onto faces in the crowd," sang Askwith, revealing unembellished wisdom throughout Tindervox's poetry, "Holy love is hard to find when you're searching with your mind." Kara's soulful vocals — and elemental references of pine, fire, and ash — were punctuated by guitarist Justin Black's classic rock character.
Transitioning the audience from the steady rhythms of Tindervox into a more abstracted fantasy, art-rock band Pony Girl played an uncharacteristically small, acoustic set with only four of its usual eight members. Jazz-tinged harmonies filled the café. A coalescence of symbolic lyrics and liquid polyrhythmic arrangements dissolved the audience. Each myth weaved between Pascal Huot's serene voice and the fay vocals and oboe of Yolande Laroche, to the coiling phrases of Julien Dussault's guitar and Isaac Vallentin's expressive supporting vocals.
"There are dreams where no one dies," hover the opening lyrics of Pony Girl's 2013 album Show Me Your Fears, "Confined in bodies, what shape is mine?"
The presence and absence of light were inescapable in Pony Girl's allusions to the dawn, the morning star, sunlight, and golden hues. Even the passage of each song's rhythms into the next seemed to incline in the patterns of the morning to dusk. Intricate, metaphysical and modest, Pony Girl's set weighed with the gravity necessary to approach the night's closing performance by Flying Hórses.
In a signature ritual, keyboardist Jáde Bergeron opened her set with cellist Raphael Weinroth-Browne by invoking the chant of miniature music boxes. Fragile figurines of horses spinning in carousels alluded to themes of childhood innocence in which Bergeron firmly grounds her music. One cascade of notes falling eerily into the next twisted the ambiance into a fairy-tale trance. Bergeron and Weinroth-Browne developed the preceding narrative of light into a disturbed measuring of time. Sombre cello variations were performed by Weinroth-Browne with a poet's thunderous energy, accenting Bergeron's persisting celestial melodies. At times, one instrument threatened to overtake the other, only to subside again into complete harmony. In silence, the audience was spellbound by the instrumental surge of Flying Hórses.
It was easy to lose direction in the mazes constructed by the talented duo. Even more so, with the evening's entire roster successfully captivating the assembled crowd at Raw Sugar, it might have been easy to also forget the tragic context of the show. Yet, the urgency of bringing the community together to support a musician in hardship was gently reaffirmed in the brief moments when Bergeron gracefully pushed through tears.
Q & A with Jáde Bergeron of Flying Hórses
As Flying Hórses, you perform mostly with Raphael Weinroth-Browne. What drew you to collaborate with him? And what parallels do you see between his dramatic style and your ideas?
Raphael and I have known each other for five years now and before we started playing together, we would always have endless conversations about the depth of music. How music isn't something you do or play, music is its own spirit and sometimes you luck out and it pays you a visit. I think we've always had an understanding for the type of music we play together now. Raphael and I are pretty meticulous and are on the same page about making each note count. We both feel the importance of performing from deeper levels, especially that our sounds are delicate and instrumental. It continues to amaze me just how talented and hard-working he is. He is an integral part of this project.
You're going to Iceland. Why there? Does the Arctic landscape influence your vision in any ways, for your upcoming project?
Iceland, to me, is a feeling. Not to worry, I'm well aware it's also a beautiful Island with magnificent landscapes, geothermal energy, and some of the best fish in the world. This feeling that I'm talking about is something we all have, for one place or another. It could be a country far away, a childhood home, or a patch of tall grass in your dreams. A place where you can breathe and connect with the peace in your heart. Sometimes there are no words to express what something truly means to you, and that's why I've created this music. This project is purely based on childhood memories of safe spaces and feelings such as Iceland.
As much as you can share, what are some of the themes that are going into your new project? What can we expect that might be new or evolved from your existing work?
Flying Hórses came to me in a dream a few years ago after falling asleep to cranked music boxes by my bed. Music boxes play an important role in the project as they reflect nostalgic memories of innocence and simplicity. Alone, a single music box may sound soothing and peaceful but throw in five or six other boxes and the notes become dissonant and complicated which can also evoke memories of confusion and uncertainty. A greater part of being a child and not understanding why things are the way they are. Is memory a theme, I'm not even really certain.
You will be recording at Sundlaugin Studio in Reykjavik. You did mention that you can't speak much about it, but how do you think recording in this studio will affect this new project?
We are beyond blessed to have the opportunity to work with Biggi from Sundlaugin. Although my time in Iceland will be brief, I plan on bringing back with me sounds from one of the most magical places on earth. I'm hoping to be able to get my hands and heart on some pretty rare instruments for the recordings. There is indeed, a lot of work to be done. Listeners can expect layers in addition to the music we have been performing live for a little over a year now. A few little surprises in-between songs even.
As you prepare to leave, are there any influences specific to Ottawa that you will be bringing with you to Iceland? In what ways do you think the artistic scene in our city has coloured your work?
Ottawa's artistic community is like no other I've ever been a part of. Support is what grounds us, and the production value in the city amazes me. There's always something really fun going on, sometimes it's hard to decide how to spend your time. Regardless of what's happening, you can be sure to bump into someone you know and before you know it, you're collaborating on a new project. We do all of our best to connect with one another and respect each other's work and passion. Some of my favourite bands are here in Ottawa, and knowing they're off doing what they love, really inspires me to follow my dreams.
In retrospect, what do you think the concert reflected of Ottawa, both in terms of musical appreciation and the community? What were your impressions?
Unfortunately I experienced a hardship recently. I had a break and enter in my home and goods were taken. When you're a musician and life gets tough, you play music, so that's what the show was about. Pony Girl, Bosveld and Tindervox are bands that I have a lot of respect for. Their sounds are unique and I knew that sharing the stage with them would help me heal, and it did. We are so humbled by the turnout and beyond grateful for the donations that were given to us. I was able to purchase a new computer so that the recording of this project and other projects can run their course naturally. As mentioned previously, the Ottawa community is incredible and it is without a doubt, home sweet home.
Ming Wu's Birthday Bash: Flying Horses, Big Dick, DJ Sweetcheecks and Adam Saikaley
February 20th has brought us such greats as Kurt Cobain, Rihanna, Angelina Grimké, and Ming Wu. How does one celebrate such an occasion? Well you get Flying Hórses, Big Dick, DJ Sweetcheeks, and Adam Saikaley to perform at Babylon… Oh, and you do so without telling the birthday boy until the afternoon of the show. Ming is an omnipresent individual in Ottawa, going to almost every single event. Ever. He always brings his camera and snaps some shots wherever he goes. His photo blog Photogmusic provides Ottawa with an unofficial photo essay of things that happen in town. Ming also has a twin brother Lenny who we also celebrated .
Blue Mushroom Sirkus Psyshow, Bourbon & Spice Burlesque and Flying Horses at Rainbow Bistro
Saturday night I stepped into a world of tattoos, lingerie, bearded women, sword swallowing, glass crushing, stripteases, nose nailing, a bear trap, fire and lovely music.
A bearded lady, Ms BonBon Bombay took care of the introduction of the Blue Mushrooms Sirkus Psyshow, "We are special… a slice of death, humor and a lot of love." The stage was set and the insanity never stopped from there. From strongman The Mighty Leviticus bending a steel rod on his head and putting his hand in a bear trap and then playing tug-o-war with it, to the Mysterious Gitana Georgia dancing with flaming fans. There was something for every freak.
Stealing the show for me though was the sword swallowing feats of the Infamous Istvan Betyar. He swallowed a balloon sword which was very different. But the most outrageous part was when he swallowed a 24 inch long blade. To preface this Ms. Bombay informed us that the Guinness Book of Records removed sword swallowing from the book because two people died attempting to swallow 22 inch swords…this was 24. And to top it off, he had some lovely lady from the crowd remove it for him. That is a lot of trust vested in a stranger. And to all the skeptics, he stabbed the sword through the stage, it was legit.
The Blue Mushrooms Sirkus Psyshow is definitely a show worth seeing, but maybe not for the faint of heart.
Before the freak show there was the beautiful soft piano playing of Ottawa's own Flying Hórses, accompanied on the violin by Karolyne LaFortune (also known as Kerosene Misfortune). Dressed in burlesque style outfits, they played a couple of instrumental pieces to set the mood. They both also opened the night with a few darling songs earlier on.
Bourbon & Spice Burlesque from Ottawa put on a tantalizing show. With a mix of signing from the gorgeous Ophelia Rogue, a dash of flamenco dancing by Kerosene Misfortune and the Baron, and a pinch of very cute choreography by La Belle de Provence Girls.
One lucky patron was having his 30th birthday. He was treated to what they called a "Dirty thirty supreme fiesta," or as I call it, a semi-blindfolded striptease. The striptease, by Kitty Kin-Evil was capped off with a cupcake with a lit candle on it resting on her back, which the patron blew out. She then smashed on her but and let him lick it off.
The world of burlesque and freak shows is not one I was very familiar with, but it is one hell of a show and there seems to be a pretty good amount of it going on in Ottawa.