Review & Gallery: CityFolk Day 4
Saturday night at CityFolk delivered. Throughout a jam-packed lineup that featured not one but two performances by Fred Penner (the later performance was just for adults), there was no shortage of quality in spite of the quantity. Father John Misty's thunderous closing set was backed by an opening lineup seemingly hand-picked to complement the dynamism and stage presence of Mr. Misty. This was a night of huge personalities performing captivating sets.
At first glance, the odd man on the schedule was Penner, whose musical stylings are most often associated with the children's section of Chapters or CBC in the 90s. But there seems to be a very strong contingent of Fred Penner fans amongs those of Father John Misty, and nostalgia was strong on the air as a hanger full of nineties kids belted out "sandwiches are beautiful, sandwiches are fine" as a 70-year old man serenaded them.
Penner's set was wholesome fun. He puts on a great show, and is still just as charismatic as he was when his catchy-as-anything kids tunes first hit the playgroups. He has the energy of a man still doing what he loves after what he admits is quite a long time. Forgetting the lyrics to the second verse of a song requested by an audience member he exclaimed that he hadn't played the song in 30 years, something of which most of the room's occupants had no concept.
Also on the Ravenlaw stage, Common Deer played a dream-poppy dynamic set, with long harmonies over tight beats and fantastic musicianship across the stage. With cello, guitar, keas and violins blaring, the group is a great example of what can be achieved when innovative musicians approach indie rock tropes. Also, their name is good.
On the City Stage, The Philosopher Kings capitalized on a bit of the nostalgia thrown into the air by Penner. The Canadian band, best known for their cover of the Godley and Creme song "Cry" in 1998, is staging a comeback with the release of their first album in eleven years and a stylish new music video for the song "Still The One" (no, not the 1998 Shania Twain song).
The Kings put on a great show, and frontman Gerald Eaton proved that the 90s are most certainly not dead with his Timberlake-esque dance moves and microphone technique. To their set, there could be no greater contrast than that of Corb Lund and Ian Tyson which followed. The two legends sat throughout a beautiful set of country and blues tunes, harmonies echoing across the Lansdowne lawn. The audience followed suit, sitting in rapt silence as two of the greats did their thing. But soon the stage cleared for the main event.
Father John Misty is a thing to behold. So much could be said of his look alone. The bearded, longhaired man in tight pants and a sport jacket look has taken off in large part due to this man, and I can confirm that many people at the concert on saturday were sporting said look. It's a good look, don't get me wrong. But no one wears it like Father John, whose real name is Joshua Tillman.
Interesting side note about Josh Tillman: he has played in many of your favourite bands, including Fleet Foxes, Pearly Gate Music, Demon Hunter and many more. To me, Father John Misty seems like a persona of his, to which I attribute much of the over-the-top theatrics associated with the act.
That look of his features heavily in the show he is putting on. We know this because at every opportunity the lighting director (excellent job, by the way) found a way to backlight Father John so as to emphasize his form as he danced wildly, throwing his arms up like Michael Jackson used to do.
Misty himself takes on a role similar to that of a cult leader, asking his followers to eschew the foibles of modernity (cell phones, texting, etc.) and play acoustic guitar in heels. It's a little funny to be lectured about modern life by a walking brand, and maybe that's the point. Maybe the hipsters are onto something after all.
Unfortunately for Yours Truly, Matt Mays was so crowded no one was able to get in. I'm sure he was very good.

Gallery: CityFolk Day 4
Photos by Els Durnford
Ottawa Folkfest 2014: Showbox's Top Picks
Possibly one of the sweetest spots under the protection of the National Capital Commission is Hog's Back Park.The relaxing sight of moving water next to the walking path, however, was once a hellish working environment. The rocky falls were a considerable thorn in the sides of the Royal Engineers who built the Rideau Canal — the construction had to halt several times due to the dam collapsing. Scots, Gaels, Brits & Frenchmen camped out in the woods east of the falls as they built a weir that would officially separate the river from the canal.
Those woods are now the site of many an elementary school picnic, or a bike ride to a lecture, or just a nice stroll. It's also going to be where Ottawa Folkfest will take place starting tomorrow, a growing tradition put on by the folks who bring us RBC Bluesfest every year, as well as the Bluesprint Series & the Bluesfest School of Music & Art (BSOMA) on Churchill Avenue.
This year's lineup include some seriously cool acts, as well as free shows on five out of the eight stages. There will be a Craft Beer House featuring the brews of Dominion City, Beau's, Whitewater, Mill Street & Broadhead, and free rickshaw rides! We're stoked to see some live music and enjoy our beautiful park the way we hope our ancestral labourers did once the dam held — with late nights of merriment and dancing.
---

Fred Penner
Fred Penner is possibly the most recognizable children's entertainer for many of us. His show involved the exploration of a forest and its friends, with songs ranging from sharing to civic duty. His most hardcore joint is a shameless dirge about being stalked by a cat. It gets so desperate that someone loads a shotgun with nails & dynamite and a train is derailed on the way to the Rockies. He will play two shows in the Craft Beer House, one family show in prime time and another without that description… Will we be seeing a side of Mr. Penner that might feature some killer beats & mature material? We can't wait to find out.
Saturday, Sept. 13 @ 4 p.m. & 8 p.m.
Craft Beer House
---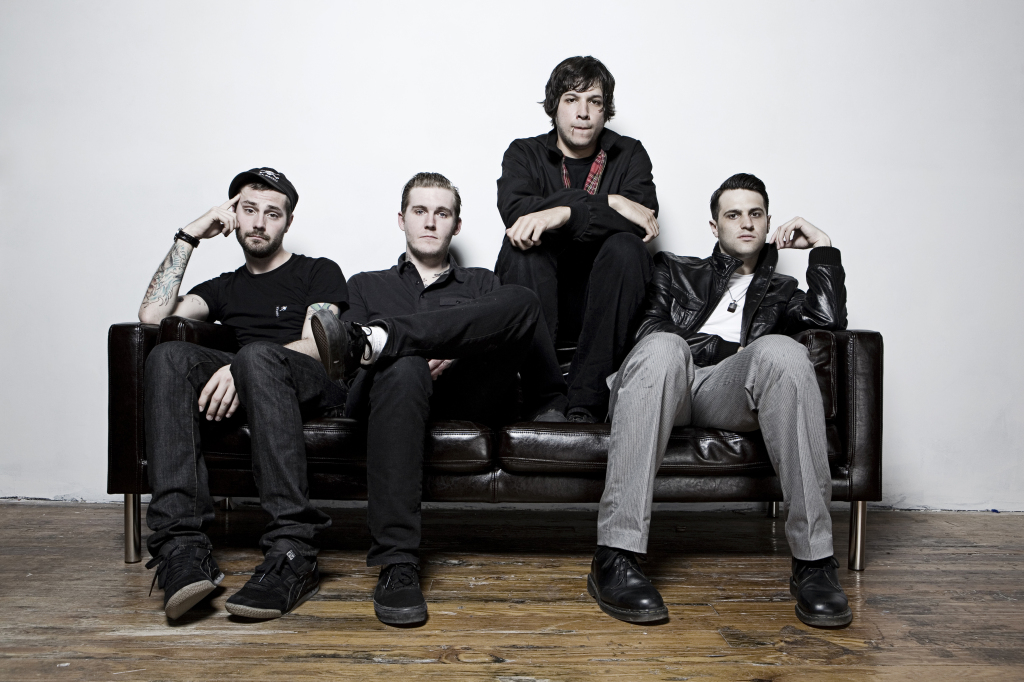 The Gaslight Anthem
When Bruce Springsteen wrote Darkness On the Edge of Town in 1978, he was writing about the American way of life – the way it really was. The Boss's ability to tell stories about society, disillusion, love, and loss is what allowed the masses to take him in as one of their own. Not many songwriters have been able to approach music in this way over the years. Brian Fallon, lead singer of The Gaslight Anthem, didn't take music lessons at a conservatory. He took lessons sitting in front of his mother's record player listening to the stories that Springsteen told, absorbing and interpreting his words and music as a young kid growing up in New Jersey. Not only is Gaslight's music undeniably influenced by that of Springsteen's, but the band is also able to portray thematic elements and convey the deepest and darkest observations of American life on the individual and societal levels. Blending a bit of folk, rock, and punk, The Gaslight Anthem offers concert-goers music that is free of pretension and falsehood – what remains on stage are a group of raw, genuine reconteurs.
Sunday, Sept. 14 @ 9:30 p.m.
Eh! Stage
---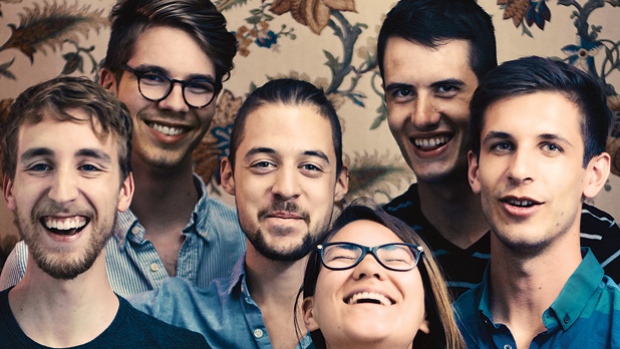 Pony Girl
A big year for local band Pony Girl, who'll play their East Coast tour's homecoming show on Friday. Described as art-rock, their true definition would include too many words & hyphens to list here. A cosmic collaboration of professional multi-instrumentalists? Outer space comes to mind when you listen to their debut album Show Me Your Fears, and the inclusion of violin & cello on a couple tracks lend to their chamber sensibilities, not to mention the clarinet, EWI, synthesizer(s) & four vocalists. Chamber-pop? Their next album, Foreign Life, will be released in the new year and we'll be keeping an hear out for some of their new tracks they've hopefully polished on the road. Soundscape smorgasbord?
Friday, Sept. 12 @ 7:30 p.m.
Hill Stage
---



TIMEKODE
DJs Zattar & Memetic are going to offer a free dance party at the aptly named Craft Beer House on the first night of Folkfest. That Wednesday night might as well be called Funkfest, with their jazzy uptempo & funky electro beats. The hosts of TIMEKODE have been jivving together for nine years this November, and it's not likely to slow down anytime soon. Get the party started!
Wednesday, Sept. 10 @ 8 p.m.
Craft Beer House
---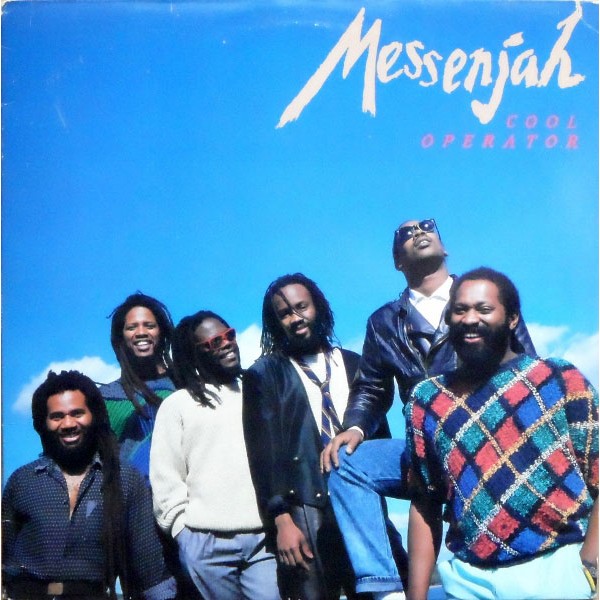 Messenjah
The term progressive defines the roots reggae of Messenjah as the 33-year-old collective from Kitchener, ON was the first Canadian reggae band to ever be signed to a major label. They've toured the world extensively, played for and in movies in Hollywood, and in 1998 they received a JUNO Award and played for Nelson Mandela at the Sky Dome. Coming out on top, they disbanded amicably that year to pursue their own interests. Just last year, their Messenjah's Session was re-released to be followed by their 1982 debut album Rock You High re-release this year. This will all coincide with a reunion tour that's been rumoured for a number of years, now with just as much backbeat & riddim as when they started. You'll find in Messenjah a funky refresher at the end of the festival, once openers for The Clash now closing international festivals, always bringing the boom-bap.
Sunday, Sept. 14 @ 9:30 p.m.
Ravenlaw Stage
---
Neutral Milk Hotel
This band is an enigma of sorts. Neutral Milk Hotel released two incredible albums in the late 90s – On Avery Island in 1996 and In the Aeroplane Over the Sea in 1998. This was a troubled time for music in general, with a virtual identity crisis occurring within the ranks of musicians and industry people. But Jeff Magnum and co. brought us these timeless albums that have been treasured for a decade and a half, only to splinter shortly thereafter and recede into the shadows of the 2000s. Well, they're back. After a string of solo shows by Magnum, NMH announced a massive 130-date tour spanning over two years. With only a handful of Canadian dates, we're lucky to have these guys come to play in Ottawa. Especially considering many of us were unsure they would ever play again, period.
Saturday, Sept. 13 @ 8:15 p.m.
Ravenlaw Stage
---
The National
Formed in 1999, The National is a band that embodies the notion that hard work pays off. After years of writing songs and playing shows, and even leaving their hometown of Cincinnati, Ohio to find bigger and better things in NYC, The National found late-career fame and never gave up on their journey. Their albums often give esoteric portrayals of the spectrum of human emotion. Those who listen attentively will find layers of truth and beauty in the lyrics, the composition, and aesthetic of their music. Showgoers can expect lead singer Matt Berninger to give a manic, despondent performance that suddenly explodes with moments of fervent and expressive behaviour. Berninger is also known to break out of the confines that is the stage and jump into the loving crowd, all while singing with them and challenging the artificial boundary that exists between artist and audience.
Friday, Sept. 12 @ 9:30 p.m.
Eh! Stage
---
Photo Credit Heather Pollock
The Strumbellas
The Strumbellas are a band that contains the heart of the true north. Their folk roots run deep, echoing the soul and spirit of their Canadiana forefathers and foremothers. Their music can be appreciated by the old guard, those who may be less interested in modern Canadian music but are enchanted by the storytelling of Gordon Lightfoot or Joni Mitchell, and also younger audiences that are more in touch with Canadian indie in general. Their efforts have afforded them plenty of well-deserved opportunities, and they even won a Juno for their 2014 breakthrough album We Still Move on the Dance Floor in the Roots & Traditional Album of the Year category. They were also long-listed for the 2014 Polaris Music Prize, showing that they are in the running as one of the best bands in Canada. The Strumbellas are on our list because you just can't go wrong – one can fall in love with the music they've written and they are just getting started.
Saturday, Sept. 13 @ 8:30 p.m.
Hill Stage
---
Lee Fields and the Expressions
Lee Fields is a legend. He's made music for 45 years, he's mastered the styles of soul, funk, R&B and blues, and by all indication he's continually evolving and coming into his own. Lee Fields and the Expressions is Fields backed by the house band of the Truth & Soul label out of Williamsburg, NY. Known as "Little JB," you just have to listen to "Ladies" to see why — his croon and melodies remind of James Brown, his stage presence causes cold sweats. The steady lounge rhythm of the Expressions matched to Fields' smoky voice will assuredly warm the Park on Friday night, when we'll be able to see other artists of the day line the back stage to see a champion show us how it's done.
Friday, Sept. 12 @ 7 p.m.
Eh! Stage
---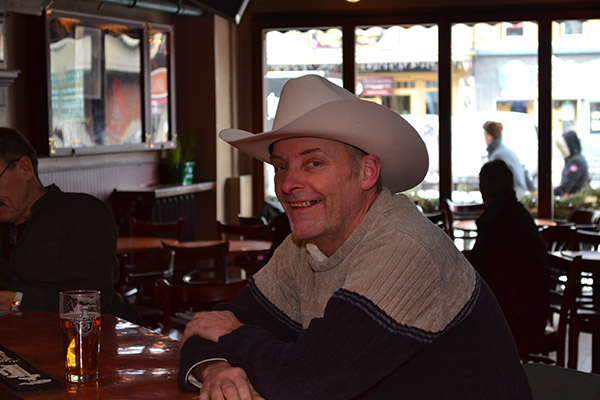 Lucky Ron
There's something about Lucky Ron's act at the Laff that gets the crowd really participating in his show. It could be his take on the greats like Johnny Cash & Elvis Presley, or his insistence that he is one per cent of the show while the crowd is 99% crowd, or just the simple fact he plays rocking hillbilly music with all his heart. His tale is very much tied to the Chateau Lafayette on York Street, where he's been playing on a weekly basis for over 15 years now. His western tunes take on a swinging rockabilly lilt and his grin is infectuous. There's something about Lucky Ron! It's not that he's faster or louder than any one-man show, it's probably not his slow wink (which can in fact melt the heart of any freshman or retiree), no it might be his genuine love of the art of talking to people while singing a ballad. He's made many a night at the Laff memorable (he was married there too!) and he's bound to set off the first evening chills of Thursday night as he'll play on the Hill Stage for a free show. If only we could have a quart of 50 in hand…
Thursday, Sept. 11 @ 8 p.m.
Hill Stage