isaac vallentin
Arboretum Festival sets the stage for emerging music

For the past five years, Arboretum Festival has been a crucial part of Ottawa's music infrastructure. It's beginnings as a boutique music festival in the capital followed the spirit of other small-scale indie fests across the country, such as Sappyfest, Hillside Festival, and Camp Wavelength. However, those of us who have had the joy of experiencing or being a part of Arboretum Festival know one thing's for sure—this is no ordinary music festival. In fact, music is just one component of this celebration of all that is local. Gastronomy. Craft Beer. Fashion. It's all been represented at Arboretum over the years.
This year will be different, as organizers have opted for a scaled back lineup (less is more), as well as a brand new rural location just outside Ottawa at Rideau Pines Farm on August 18th & 19th.
Showbox is once again honoured to be partnering up with Arboretum Festival to co-present the emerging artist stage this year, fondly dubbed the "Bang Bang Barn." Emerging local music is sort of our jam… okay, it's what we live and die for. Joining us as co-presenter of this stage is NAC Presents, an organization that supports music locally and all across Canada year after year. We couldn't be more excited about the lineup, which includes some faces that are new and some we've seen before. But each one was hang-picked for their outstanding songwriting and performance capabilities, and what better place to see a great show than in a barn under the stars?
The emerging artists stage feature Montreal's art-folk wunderkind Unblonde, smooth haze-pop master Cam Maclean, and Montreal/Ottawa experimental indie rockers Future States. Ottawa acts include art-folk genius Isaac Vallentin, mind-bending prodigy Boyhood, and psych-dreamers Sparklesaurus.
Don't miss your opportunity to experience Arboretum Festival this year, tickets and purchase information can be found here. Keep track of updates about the festival on the Facebook event.
Arboretum Festival Announces Plan for 2017 Edition
Find more info and stay up to date by following the Facebook event for Arboretum 2017.
It's hard to believe that it's already been five years since the first Arboretum Festival went down at Arts Court. The first edition that took place back in the summer of 2012 amazed us all, and featured artists such as Cadence Weapon, Jokers of the Scene, Ohbijou, and local powerhouses Steve Adamyk Band, Crusades, Boyhood, Bondar, and more. Since then, Arboretum has grown and featured artists such as Sloan, Constantines, Austra, Mykki Blanco, U.S. Girls, Tim Hecker, just to name a few. However, the festival is scaling back the lineup this year and focusing on the experience as a whole.
Creative Director Rolf Klausener and Managing Director Stefanie Power have always envisioned Arboretum Festival actually keeping true to its name – having it take place in the wilderness. The original conception will become reality August 18-20, 2017, as this marks "year six in the sticks" and will be the first time the festival moves outside city limits and into the countryside. It will happen at Rideau Pines Farms in North Gower about 25 minutes from downtown Ottawa. While on-site accommodations won't be an option for attendees this time around, the organizers have made it clear that shuttle transportation will be made available for attendees living in Ottawa.
"We couldn't be more thrilled about Rideau Pines Farms" says Power. "Hosting the festival on a rural site, close to downtown, has always been our dream. We love the idea of escaping your own city, but being surrounded by familiar faces. This smaller, more intimate setting is likely be the closer to our original vision for the festival when we started in 2012."
"Our first meeting with Rideau Pines was one of mutual admiration and excitement. We've known their head farmer Matt 'Spicoli' Vandenberg since he headed our corn roast at our 2013 edition behind Arts Court. He's ebullient, charming, and deeply passionate about his work, as are all the Vandenbergs. The farm is a family run business as is ARB, really."
The 2017 lineup includes Deerhoof, Le1f, TOPS, DIANA, Cadence Weapon, Un Blonde, L.A. Foster, as well as local powerhouses Claude Munson, Future States, Isaac Vallentin, Boyhood, Gianna Lauren, and FEELS DJs. More will be announced in the coming months, but this is a strong start.
"We made a conscious decision to create a really tight line-up of friends and dream shows," says Klausener. "LE1F (NYC queer rap trailblazer) has been a dream booking for a while, and we're expecting his headlining show to be a ridiculous party. We've been mega-fans of Deerhoof (Oakland art-punk legends) since their 2003 album 'Apple O', and are basically an incendiary case study on lifelong, uncompromising artistic expression. TO/Edmonton hip hop icon Cadence Weapon and electro-pop friends DIANA come back, and represent past artists we really admire as both creators and leaders in their own communities."
Even more, the organizers have announced that there will be a hand-built stage, swimming pond, forest dance parties, intimate barn shows, all-night cinema, vast fields of pick-your-own fruit and vegetables, concerts in the fields, local cooks, farm-to-table food, communal meals, and plenty of room for the kids to run around.
"The main stage area is an intimate clearing, stockaded by tall evergreen, featuring a sweet hand-built wooden stage," explains Power. "Beyond the main site are vast fields of fruit and vegetables, with 200+ varieties. Festival-goers will be able to buy pick-your-own baskets from the farm store, and pick their own fresh food all weekend long. It'll also supply the hot meals prepared by our restaurant partners. Beyond the fields is a small red-clay pond, beside which smaller solo-ish acts and late-night DJ's will play. And then there's a gorgeous barn with a back slatted wall that let's the light –  perfect for late afternoon sets."
Arboretum Festival has always been more than just a music festival. The organizers have made a point to incorporate many names in Ottawa's food and cooking community, affording attendees the opportunity to try out food from spots in town they might not otherwise visit. Being on a farm, the festival is truly embracing a farm-to-table approach this time around.
"The fact that Rideau Pines supplies so many of the great cooks and restaurants we've worked with in the past isn't lost on us," Klausener explains. "I don't think I know of any music festival where you can literally pull meals out of the ground. I remember when I was five, eating my first carrot pulled fresh from a neighbour's farm in the Laurentiens, and my taste buds exploding. It's a chance for us to really give the city a fun way to connect with the wild abundance that surrounds Ottawa."
While Arboretum takes steps towards a new experience for festival-goers, it stays true to its core values – staying a strong supporter of Ottawa's music scene and local businesses, as well as working hard to represent marginalized communities through diverse and boundary-less programming.
Full weekend passes are available online now for $75, and includes "Pizza Bus" transportation to-and-from the festival or a parking pass. Day passes are not yet on sale, but keep your ears open for more announcements soon.
Charlotte Cornfield, Isaac Vallentin & Trails @ Pressed
Honestly, a winter's concert at Pressed Café is as cozy as it gets.
On the first Saturday of March, it was quite warm in there and not everyone had room to sit down, many stood hugging walls and counters. Toronto's Charlotte Cornfield and her band headlined a set of her newest songs from her upcoming album to be released this Friday via Consonant Records. She played "Big Volcano, Small Town" and "Aslan", the earliest singles from Future Snowbird as well as the recently released "Mercury", a song that features Ought's Tim Darcy.
Her debut LP Two Horses dropped in 2011 after she put out two six-pack EPs in 2008 (It's Like That Here) and 2009 (Collage Light). Since then, she's been touring, writing songs, collaborating, and even being mentored by members of Broken Social Scene at the Banff Centre for the Arts last fall.
Wax copies of Future Snowbird were available and they quickly disappeared into fans' arms. The bespectacled Canadian troubadour's folk rock is framed in matter-of-fact lyrics about home, the road, and her sadness of being landlocked—all of which are a great backdrop to many a morning's coffee or seeding party.
And somehow she manages to sing about serious, often upsetting moments while still laughing on stage, which is funny in itself.
Someone who also howls with pain on stage and looks like he's having a blast is Ottawa's Isaac Vallentin. Themes of self-deprecation and dark times don't seem to match Vallentin's grin in between his songs—he is a jolly performer. He was also grateful to play his final show in Ottawa hosted by the Arboretum Festival, and he sincerely thanked Rolf Klausener who worked the door that night.
Perhaps his gratitude was best summed up with, "I smoked pot with Chad VanGaalen because of Rolf!"
Yes, Isaac Vallentin is leaving Ottawa—though not forever? Hard to say, since he's been offered a one-year scholarship at the peculiar Fabrica Research Centre in the Italian wilderness. A multimedia designer by trade, Isaac will not only be learning to create better, faster and stronger designs, he'll also learn to speak much more with his hands, as is common in Italia.
If he loves us, he will follow up last summer's debut release of Hedera with his second LP before he flees for the Old Country. His set showcased many new songs, the only recognizable one of which was "Walk Out Together" off his Love & Devotion 7″ from November, so the chances are good that another album is currently being populated.
No pressure, IV.

The evening hosted by Arboretum started off with a gritty, psychedelic solo set by Trails. A young woman named Allie and her loop pedal welcomed the winter travellers into the café with simple riffs and a striking voice as she doled out a mix of experimental dream noise. Tracks from a bedroom floor, very personal sounds, are recent additions to her Bandcamp page (and one solitary track on this one). These have been adding a smattering of shoegaze and dream pop to the city's underbelly at a pace that suggests there is more to come.
And I think it's safe to saw that that would be lovely.

Festival Preview: MEGAPHONO 2016, Feb. 2 – 5
In its second year running, MEGAPHONO has upped the ante and significantly expanded its scope and size. The festival, which takes place February 2–5, 2016, brings industry professionals to Ottawa and gives local artists and delegates the rare opportunity to connect with those who are working in the music business.
Last year saw the release of the Connecting Ottawa Music report on the city's status in the music industry, which presented some revelations about the challenges Ottawa faces with respect to its lack of music infrastructure and connectedness to the wider industry in Canada and North America. We at Showbox were very proud to contribute to this report by providing important data on 2014 album releases.
This unprecedented report not only outlined the barriers that are preventing Ottawa from moving forward as a "music city," but it also offered a glimmer of hope by providing recommendations and a strategy based on core principles. One of the most critical recommendations from the report reads as follows [p.65]:
3. Connect Ottawa's music community to the global music industry.
Advocate for Ottawa's music community at national institutions
Facilitate exchanges with more prominent music clusters
Lead delegations to trade shows and festivals (e.g. MIDEM, SXSW)
Promote Ottawa's music cluster to outsiders
MEGAPHONO is doing something that has never really been done in Ottawa before. Not only are the organizers tirelessly reaching out to important industry personalities in places like Toronto, Montreal, Los Angeles, New York City, and London (UK), but they are actually bringing them to Ottawa over the course of the festival. This affords Ottawa artists the opportunity to have an audience with the people that might be able to advance their careers – or at least get on their radar. This includes booking agents, record labels, music publishers, film/TV music supervisors, managers, publicists, and more. Like any other business, music is about connecting with the right people, and just as the report recommends, Ottawa needs to bring industry personnel together so that coalescence can happen.
"MEGAPHONO is about getting the right people in the room to see our artists," says festival director Jon Bartlett. "The best way to tell the story of Ottawa music is to drag industry folks here to see and hear it for themselves. If we put our best artists on stage with key music people in the room, I'm confident good things will happen."
Attendees will enjoy four solid days of music, with all performances open to the public. Over those four days, 60 artists will be performing in Ottawa at various locations, 47 of which are local acts.
Ottawa artists such as New Swears, Merganzer, Boyhood, Mehdi Cayenne, SILKKEN, Isaac Vallentin, Scattered Clouds, The Visit, and Pipahauntas will all perform alongside veterans of the scene such as The Acorn and Lynne Hanson.
MEGAPHONO will also showcase some of the best bands from the Toronto-Montreal corridor and beyond, including synth/punk rockers Duchess Says, psych-sludge outfit Darlene Shrugg, Saskatchewan songsmith Andy Shauf, garager rocker Michael Rault, harpist/chanteuse Emilie & Ogden, and Ottawa ex-pat Michael Feuerstack.
Noted music critic and author Jessica Hopper (MTV, Pitchfork) will kick things off at the launch on Tuesday, February 2nd with a keynote speech at St. Alban's Church; MEGAPHONO will also screen a film this year called Terminal Device, directed by Ross Turnbull, edited by U.S. Girls' Meg Remy and with music composed by Slim Twig.
Additional panels and networking opportunities with industry reps are available to those purchasing a delegate pass. Fan festival passes are $50; delegate passes run for $100. Both are available at http://www.megaphono.tv/passes/.
Highlights of this year's festival include:
MEGAPHONO Meltdown — MEGAPHONO after party in Hull, QC at AXENÉO7
PANELS — daytime talks focusing on music industry-related topics and conversations focused on our local music community
FREE SHOWCASES — Wednesday & Thursday afternoon showcases in the Centretown & Hintonburg neighbourhoods
Over 30 visiting delegates from LA, NYC, London (UK), Toronto & Montreal
---
Festival Schedule
Tuesday, February 2nd

4:00 – 6:30pm
MEGAPHONO FESTIVAL OFFICIAL LAUNCH
w/ keynote by JESSICA HOPPER
@ ST ALBANS CHURCH
Event Link
7:00pm
THE ACORN / EMILIE & OGDEN / PIPAHAUNTAS
@ ST ALBANS CHURCH
Event Link
9:00pm
THE VISIT / HEAVY BEDROOM / NOVEMBER @ BLACK SQUIRREL BOOKS
9:00pm
PATCHOSTARS / RÈGLEMENT 17 / HIGH WATERS @ HOUSE OF TARG
Wednesday, February 3

4:00pm
FRED WOODS / JULIE CORRIGAN / LAURENT BOURQUE
@ TWO SIX ATE
Event Link
4:00pm
MICHAEL FEUERSTACK / AMANDA LOWE / DANIELLE ALLARD
@ PRESSED
Event Link
7:30pm
ANDY SHAUF / MERGANZER / FIVER (SIMONE SCHMIDT)
@ ST ALBANS
Event Link
9:00pm
DUCHESS SAYS / FET.NAT / BOYHOOD / EVERETT
@ DOMINION TAVERN
Event Link
9:00pm
PEPTIDES / RIOT POLICE / JESSE DANGEROUSLY / MIVCA @ ZAPHODS
Event Link
Thursday, February 4
4:00pm
CLAUDE MUNSON / JILLIAN KERR / JOHN PUNCH BAND
@ RECORD CENTRE
Event Link
4:00pm
LYNNE HANSON / JIMMY TRITONE BAND / ELEMENTALS
@ ELMDALE TAVERN
Event Link
7:00pm
TERMINAL DEVICE – DOCUMENTARY FILM SCREENING
dir. ROSS TURNBULL / music score by SLIM TWIG / edited by U.S. GIRLS' Meg Remy
@ BYTOWNE CINEMA
Event Link
7:00pm
MEHDI CAYENNE / FIRE ANTLERS / LOST TO THE RIVER
@ HAPPY GOAT
Event Link
7:00pm
PITH AND THE PARENCHYMAS / ICE CREAM / THE HEAVY MEDICINE BAND
@ HOUSE OF COMMON
Event Link
9:00pm
SILKKEN / CABAAL & HARD SCIENCE / FRAYD / DJ DAN VALIN (THE QUEER MAFIA)
@ BABYLON
Event Link
Friday, February 5
4:00pm
YAO / VALOIS
@ ZIBI WELCOME CENTRE (HULL)
Event Link
4:30pm
HER HARBOUR / ISAAC VALLENTIN
@ ZIBI WELCOME CENTRE – MILL (HULL)
Event Link
7:00pm
CHÉRIE / CHRIS PAGE / JACK PINE
@ BRIDGEHEAD ROASTERY
Event Link
8:30pm
PONY GIRL / SAXSYNDRUM / TÁDÉ
@ LE GAINSBOURG (HULL)
Event Link
9:00pm
KRISTINE ST-PIERRE / NOISY LOCOMOTIVE / SAINT CLARE
@ LE TROQUET (HULL)
Event Link
11:00pm
NEW SWEARS / SCATTERED CLOUDS / DARLENE SHRUGG / MICHAEL RAULT / US GIRLS & SLIM TWIG DJ SET
@ AXENÉO7 (HULL)
Event Link
Top Local Albums of 2015
Alas, the year has come to an end. It's hard to believe another 365 days have passed and that we're now closer to 2020 than 2010. 2015 was as impressive – if not more so – than other years passed. We saw Ottawa music veterans release brand new, fresh sounding tunes that demonstrate their lasting power and presence in the community. We also saw exciting new bands come out of nowhere and surprise us with great albums, showing that the city is cultivating talented artists who are overflowing with creativity.
Once again we kept our ear to the ground about all the music being released in Ottawa, and we have come up with what we think is a pretty good representation of the best music being made in our little corner of Canada (in no particular order). We've also included essential tracks for your listening pleasure. Without further ado, we encourage you to sit back, relax, and dive into the best of the best in Ottawa.
---
Kalle Mattson – Avalanche
Avalanche is the fifth release and follow-up to Mattson's 2014 Polaris-nominated album Someday, The Moon Will Be Gold, and serves as a step in brand new direction for the Ottawa-via-Sault Ste. Marie artist. Mattson approached the six-track EP with a pop sensibility, infusing the album with more upbeat and  aesthetic that stray from traditional folk that we heard on Someday. However, Avalanche still delivers us Kalle Mattson at the core – raw, intimate, and heart bursting at the seams. Mattson is already a seasoned artist, but is clearly still evolving and developing his talents as a musician. With each album, he draws listeners in closer and shows us just what he's made of.
Essential Track: 'A Long Time Ago'
By Matías Muñoz
The Acorn – Vieux Loup

It's been five years since Rolf Klausener released his acclaimed album No Ghost, and almost a decade since his seminal Glory Hope Mountain. Although he's been busy curating Arboretum Festival in Ottawa and releasing music with his other project Silkken Laumann since then, Vieux Loup has been in the works for several years – even if only in Klausener's mind. His ability to convey imagery and emotion in his music has not diminished. Delicate guitar melodies are intertwined with groove-laden synth beats, signifying Klausener's movement forward as a musician while staying true to his past.
Essential Track: 'Influence'
Excerpt from Mixtape Magazine – Best of 2015 (By Matías Muñoz – December 22, 2015)
Bosveld – Veldbrand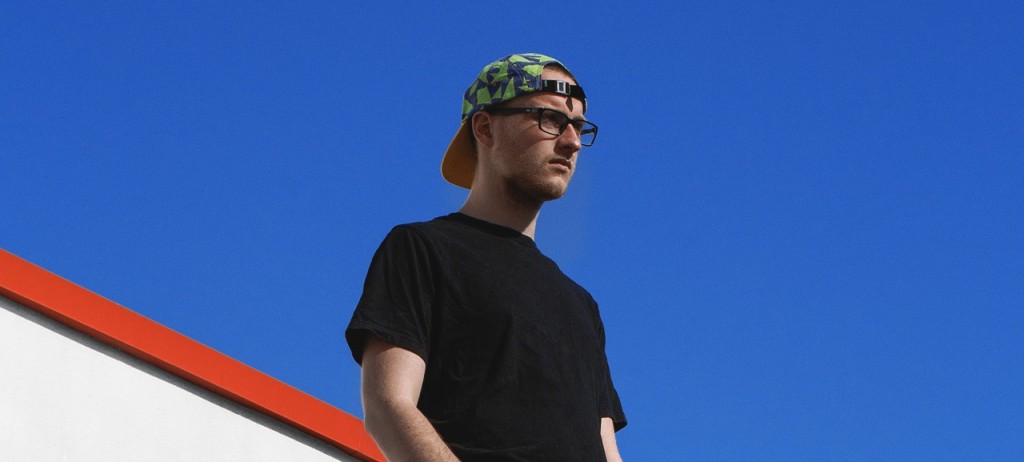 Although Ottawa's music scene is small, there are plenty of musicians from the nation's capital that are creating some really incredible music. Take Veldbrand by Bosveld. The album is the brainchild of Théan Slabbert of Ottawa-via-South Africa, one of many talents to emerge out of a brilliant and dynamic class of musicians in the city. He has teamed up with some of the best in Ottawa to make this highly-anticipated debut full-length LP. Slabbert's vocals are reminiscent of a deeper, more brooding style similar to Jonsi, which melds flawlessly with the intricate and flowing guitar melodies. Veldbrand is woven with dramatic and moving soundscapes, and could very well represent the future sound of folk music.
Essential Track: 'Back Of Yr Mind'
Excerpt from Mixtape Magazine – Best of 2015 (By Matías Muñoz – December 22, 2015)
Hilotrons – To Trip With Terpsichore
HILOTRONS released their sixth album To Trip With Terpsichore (pron: tûrp-sĭk′ə-rē or terp-sick-ree) in February 2015 in digital format, and on vinyl two months later. Since Mike Dubue is now working with the new band, he wanted to keep things as fresh as possible.
"We recorded it live off the floor in about a day and mixed it in about a week. It's pretty short and that's how we wanted it. It's sort of like Black Market Clash where the A-side is like an EP and the B-side has three remixes. It's raw, dirty, off the floor, and nothing polished. (Mike Dubue)".
Essential Track: 'Animal, I Love You'
Excerpt from Megaphono Artist Profile: HILOTRONS (By Matías Muñoz – February 4, 2015)
Pony Girl – Foreign Life
Foreign Life opens like a newspaper, words and images materialize before the eyes and vanish instantly, leaving you with a trace of their meaning. Distant voices fade in, thoughts like wisps of smoke curl off of a buoyant electronic pulse, compelling you to let the paper fall and dream deep in your armchair. But Pony Girl (So Sorry Recs) know about your attention span, and they will make sure you listen. The motorik beat that occurs around the halfway mark of album opener "Foreign Life I" feels like a logical extension of the dreamy waves that precede it. Right away one is introduced to the painterly aesthetic of Pony Girl and the palette they will use on this album.
Foreign Life, the sophomore album from the Ottawa band, is a collage of emotion and style, well lit and finely mounted. Each song a small canvas with a dramatic point of focus, be it rolling acoustic guitar, electronic beat or voice. Sugary pop tunes leap out of synthscapes and run naked through your ears. Pony Girl appear to have passed through the recent New Folk movement carrying a pastel distillation of its crucial elements. The elegant arrangement of acoustic and electronic, the sighing winds and the seething synths, it harks familiar yet is presented in a uniquely stream-lined form.
Essential Track: 'Candy'
Excerpt from New Music: Pony Girl – Foreign Life (By Matt W. Smith – December 7, 2015)
Isaac Vallentin – Hedera
[Hedera] itself is minimalistic, meditative, yet so full of brilliant moments that they are difficult to keep track of. There is a comfort/discomfort contrast that arises and disappears at various points throughout the album. The dissonant and distorted secondary vocals in "Garden I (You Own To Fight)", for example, contrasts with beautiful and tranquil vocal and instrumental melodies.
[…] After spending the last two years focused on the music of others, the self-taught musician experienced a surge of writing and creativity his first time outside of the country. His initial 72 hours in San Juan he said nothing and wrote most of what would become Hedera. […] Vallentin utilizes a variety of instruments, from a heavenly-sounding hollow body guitar to electronic elements. Ultimately, the record is a smattering of beautifully crafted notes, melodies, and sounds.
Essential Track: 'Stewardess'
Excerpt from New Music: Isaac Vallentin – Hedera (By Matías Muñoz – July 3, 2015)
Scattered Clouds – The First Empire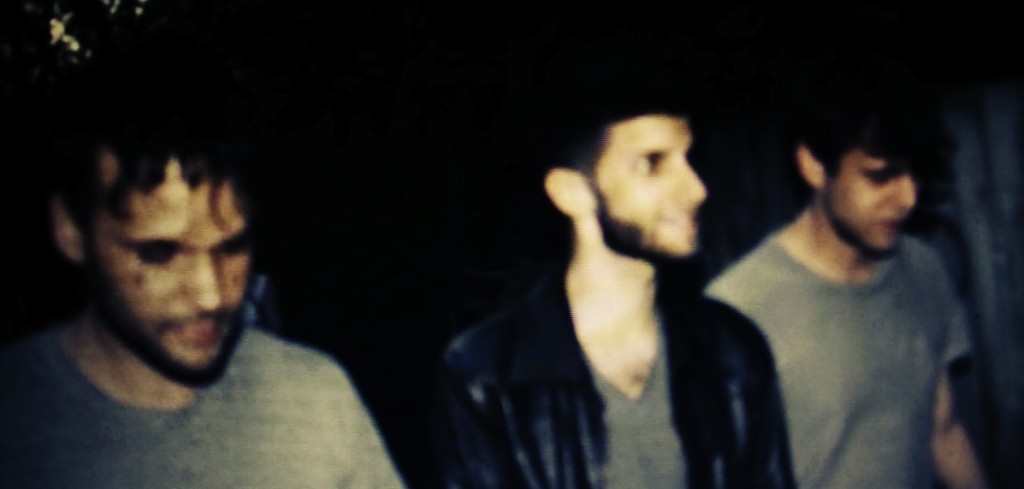 It's been a long time coming for fans of Scattered Clouds, an experimental noise & psychedelic pop trio led by Philippe Charbonneau, with Jamie Kronick and Pierre-Luc Clément. The band's beginnings are closely intertwined with the E-Tron's genesis, as are all the musicians who collaborated on this album. The music is simultaneously quiet and chaotic, patient and peculiar. It's aptly described as post-apocalyptic but we could drop that prefix and it would still make sense.
The First Empire is a six-song concept album that seems to have more singles than not, starting off strong with the doom-laden "Fallen" and their most recent release "Enchanteresse", which came out with a twisted music video pieced together by Mike Dubue.
My favourite track however, which I relish even more because of its brief length, is the wordless "Floating Underwater" which immerses us with a marimba. It transitions catastrophically yet pleasantly into "Deepest Night", an anthem of darkness that uses Charbonneau's baritone voice to its greatest ability. It ends with the sunken lyrics "at the strangest hour…" and crashes into the most unhinged and experimental of the songs, the title track. The album almost passes in the blink of an eye but it is complex, what obviously took years to perfect.
Essential Track: 'Enchanteresse'
Excerpt from New Music: Scattered Clouds – The First Empire (By Joseph Mathieu – April 21, 2015)
Yusso – Don't Know Yusso
One name in Ottawa's hip hop community that stands out as one of the most hard-working is Yusso. Some of you may have heard of him just through collabs he's done around town with some of the city's best MC's and producers, including the electrifying project CrooKid Bass with KING (now known by the name DRAE). Yusso's new 6-track mixtape, dubbed Don't Know Yusso, is a quick onslaught of tracks that clocks in at just over 15 minutes. Don't Know Yusso is everything one could want out of a mixtape. It has a dash of funky tracks with irresistible rhythm like "Late Nights" and "To Whom It May Concern" that throw us back to Golden Era hip hop, impressive flow the whole way through, and lyrics that aren't only intelligent, but also tell a story.
Essential Track: 'Late Nights'
Excerpt from New Music: Yusso – Don't Know Yusso (By Matías Muñoz – May 22, 2015)
Catriona Sturton – Bumble Bee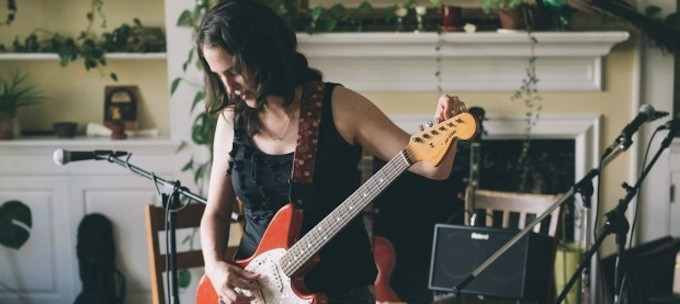 On top of being a very strong singer and songwriter, Sturton has become well-known for her proficiency playing the harmonica. She derives her style straight from the Mississippi of old, cutting her chops at local blues establishments and learning from harmonica masters such as Larry "The Bird" Mootham and Carlos del Junco.
Bumble Bee explores the full spectrum of emotion, as Sturton delivers songs that hit hard and leave the listener feeling like they just experienced a performance in a run-down whiskey bar in the heart of the Delta. She opens the album with the truly badass songs "Mongoose Moan" and "Heavy Weather," setting the tone for the entire record.
[…] There are moments where she breaks from the blues, such as "Tea for Two" and "Wheel of Fortune," which offer a nice change of pace at those particular junctures. One of the other turning points is her harrowing cover of "Black is the Colour," a traditional Appalachian folk song. Like a lot of the songs on the album, don't be surprised if you experience goosebumps. What better way to finish off the album than by giving a little shout out to Ian Manhire and The White Wires in "Wheel of Fortune"?
Essential Track: 'Heavy Weather'

Excerpt taken from New Music: Catriona Sturton – Bumble Bee (By Matías Muñoz – January 8, 2015)
Steamers – Years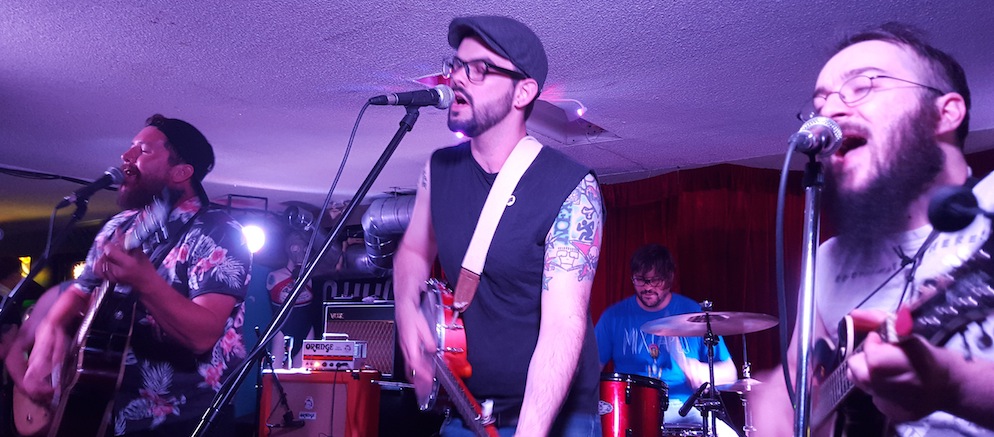 It actually feels like it's been years since their Steammates EP came out. However, it was only last September. Steamers' debut LP, Years, is a tight album, with a few flourishes that prudes would call "mistakes". The combined efforts of the six teammates overlap like a sonic sandwich, particularly the mandolin of Francis-Julien Thibaudeau contrasting beautifully well with Greg Fitzpatrick's banjo.  The eight songs are great and call for foot stomping and as many sing along they could fit in. Whether you listen to the CD, hear them on stage or see them busking, be careful. Once you hear it you will play it again and again.
Essential Track: 'This is a Song'
Excerpt taken from New Music: Years by Steamers(by Joseph Mathieu – May 27, 2015)
The Tenenbaums – We'll Always Have Milhouse

These long-time friends from Eastern Ontario have a few releases under their belt now and are really showing that they have found their sound, particularly on We'll Always Have Milhouse. The album is a bit of a departure from 2014's Fish – they've slowed things down a bit without losing any of the actual energy which makes their music so enthralling. Songs like "Friends", "Yard Sale(s)", and "Break" begin with a reverb-laden clean guitar intro, which eventually break out into the chaos we know and love. Lead singer Sheehan Jordan's gravelly vocals fit just right, and are a little more intelligible to the listener than on Fish. This is a all-out fun record with moments of restraint balanced with just a little bit of chaos.
Essential Track: 'Break'
Excerpt taken from New Music: The Tenenbaums – We'll Always Have Milhouse (By Matías Muñoz, October 29, 2015)
Elementals – I'm Not Here, I'm Not Real

Ottawa's Elementals released a doozie of a first album with I'm Not Here, I'm Not Real.
The new album has heavy grunge influences throughout the album that can teleport you back to 90s plaid-filled dimly lit clubs. Songs like "Debase" and "Messiah Complex" feature that great softer/louder/softer formula and it works very well. From soft signing to guttural yelling fading back into soft almost talking style lyrics. Something special went on during the 90s and these guys want everyone to relive a slice of it and never forget.
Essential Track: 'Sunbirth'
Excerpt taken from New Music: Elementals – I'm Not Here, I'm Not Real (By Eric Scharf, September 4, 2015)
Flying Hórses – Tölt
I listened to the entirety of Tölt, the long-awaited debut LP by Ottawa's Flying Hórses, approximately six times before finally understanding that I would hear a different narrative on each pass. First I walked through Gormenghast, then through Cirith Ungol, but also through large meadows that could have been Hyrule. The music called "post-chamber" by two of the city's most interesting musicians have created a bestiary of dark and beautiful creatures, deadset on being released August 15.
Cellist and composer Raphael Weinroth-Browne is part of several prolific bands that play a range of neo folk, classical and experimental chamber music. He said that Tölt would surprise most people who were familiar with Jáde Bergeron's original compositions that she's often played live over the past few years. I have to concede he wasn't just hyping me up–this isn't the same trip to the "Dollhouse" or ride around the "Carousel" that we've heard before.
[…] There are sonatas for cello accompanied by Bergeron's piano, and what sound like piano/celesta duets. Sometimes the pairing of cello to piano is replaced with bells or chimes that Bergeron plays in what she credits as "sacred places" in Montreal and Reykjavík.
Essential Track: 'Carousel'
Excerpt taken from New Music: Tölt Flying Hórses (By Joseph Mathieu – August 6, 2015)
Jeepz – Soul Spins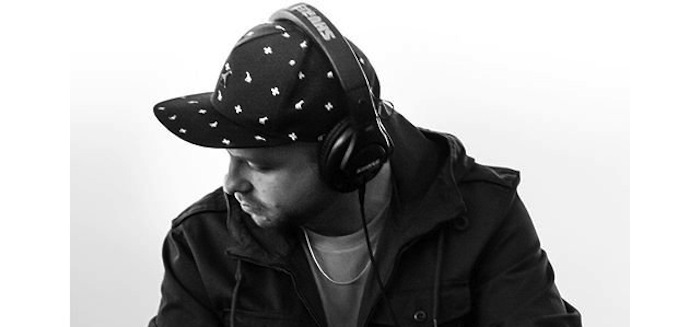 How many artists can you name that have dropped 50 records? Probably not too many, especially ones with the same quality and flavour as the highly anticipated
Soul Spins
, by talented local producer and two-time
Ottawa Beat League
 champ
Jeepz
. Within the last 3 years, Jeepz has created a rich discography with
Soul Spins
adding a well-deserved celebratory vibe to this true milestone in his career. Sharing the album's stage with 25 artists from Canada and beyond, there's plenty of familiar and fresh voices to hear on the soulful tracks found on
Soul Spins
, with plenty of love for the frozen tundra's hip-hop scene.
Excerpt taken from New Music: Jeepz – Soul Spins (By Michael W. Smith – December 12, 2015)
Chris Page – Volume Vs. Voice
Ottawa's Chris Page, member of The Stand GT and Camp Radio, just released his acoustic solo album, Volume Vs. Voice.
The 10-track album is a huge step in a very different direction then what we have grown accustomed to with Page's work with his bands. Volume Vs. Voice is a slowed-down, finger-picking-laden, emotionally-charged acoustic album — not exactly what many would expect from the punk rocker. The album is beautiful, a reflection of the scenery in which it was recorded.
"For a long time now," said Page, "I've toyed with that cliched artist dream of isolating myself in a secluded cabin surrounded by bottles, pens, guitars, paper, Christmas lights doing summer duty. I could feel the river beach sand in my old Vans. I could hear the welcoming cricket chorus. There would be no Internet, TV or phone, though there would be a radio to keep some loose tabs on the outside world. There would be a recording device hooked up to a microphone or two."
Essential Track: 'Rocket + Savings'

Excerpt taken from New Music: Volume vs. Voice by Chris Page (By Eric Scharf – April 22, 2015)
Loon Choir – All Of This and Everything Else
All of This and Everything Else is the much-anticipated release from Loon Choir, whose fans had been patiently waiting since the 2012 release of "Fire Poems".  The song "Always Golden" starts out with a monologue that may seem all too familiar to many: "To whom it may concern: please consider this my formal letter of resignation, for I have served day in and day out 40+ hours a week. The 9-to-5 just ain't cuttin' it any more.  My life is more than a career, more than a wage…".  This is just one of the many examples of growth and maturity that is shining through in All of This and Everything Else.
At Ottawa Showbox, we weren't the only ones to take notice of how awesome this album is. CBC mentioned Loon Choir in the artists you should have listened to in 2015 compilation.  The song "Bug" also made it onto CBC Radio 3's list of Top 103 Indie Songs of 2015.
Essential Track: 'Bug'
– Eric Scharf
Isaac Vallentin releases Love and Devotion 7″ and hits the road
Isaac Vallentin had been hard at work. He released a grandiose 13-track solo LP, Hedera, that brought to the fore the genius in his craft and arguably put out what could easily be the best album in Ottawa this year.
The self-taught musician didn't just stop there. He's also hitting the road with multiple tour dates in Ontario, Quebec, and Eastern Canada, and has just released a 7″ vinyl containing two brand new tracks called "Dear Jesus" and "Walk Out Together". The tracks are a natural extension from what we heard on Hedera, albeit perhaps a little bit more playful this time around. However, there is no lack of soul from Vallentin, even as he sings things like "Dear Jesus, how'd you learn to talk to girls like that?"
Vallentin hits the road with another prodigious Ottawa group, Bosveld, who have also recently released their first full-length LP Veldbrand. Only 25 limited copies of the Love and Devotion 7″ have been pressed, so snag one as soon as you can. Catch Vallentin with Bosveld on tour in late November/early December, and in Ottawa on Nov. 29 at The Record Centre.
Tour Dates:
Nov 18 – The Red Herring Pub Saint Andrews, NB
Nov 19 – Gus' Pub Halifax, NS
Nov 22 – Baba's Lounge Charlottetown, PE
Nov 25 Plan B Moncton, NB
Nov 26 – Reneu Boutique Fredericton, NB
Nov 28 – Brasserie Beaubien Montreal, QC
Nov 29 – The Record Centre Ottawa, ON
Dec 03 – The Garnet Peterborough, ON
Dec 04 – Burdock Music Hall Toronto, ON
Dec 05 – Station One Coffeehouse Grimsby, ON
The Acorn Vieux Loup release with Isaac Vallentin and Pipahauntaus
The Acorn released their latest album, Vieux Loup, at House of Common with help from Isaac Vallentin and Pipahauntaus.
With us gathering in a renovated Hintonburg area garage, now the multifunction space known as House of Common, the show was ready to begin. The crowd huddled together and with all the lights turned off except for a blue light shining right at her, Pipahauntas got started. Many know her as Sam Pippa of local bands Organ Eyes and Blue Angel. Her solo project, Pipahauntas, is quite different and distinct from the other bands she's involved in. No guitar or bass here – she is armed with a laptop, four pedals and a microphone, delivering trip hop and lo-fi rumblings. Pipahauntaus' music is great for late night cruise with your windows down with the wind slowly gracing your cheeks and flowing in your hair. It was great to finally hear her perform live, I strongly recommend catching her when you can and giving her a listen here in the meantime.
Up next was Isaac Vallentin, riding high off the release of his incredible debut album Hedera. Lead singer of The Acorn, Rolf Klausener, described during their set as, "one of the best albums to come out this year." Opening with the soft and gentle first track from the album, "Cloud of Smoke" exposes Vallentin's fragility and begins to highlight the excellent musicianship he and his band exude. This night was also a celebration of the release of Hedera and marked the first time the band performed together live. Vallentin said, "I have an album for sale over there, I don't care how much you have if you want it I'll make sure you leave with a copy." The rest of the set saw the band play songs of Hedera including "Hindsight", in which Vallentin switched from guitar to keys, as well as "Stewardess" which may be my favourite song of his. To close out the show they performed "Garden II (Yellow Ire)", and as the song approached its climax, Vallentin removed his glasses to power through the final stretch of rocking out.
The crowd had now grown to what felt like well over 100 people, many of which had to stand outside to enjoy The Acorn. Veterans of the scene, Vieux Loup is The Acorn's fourth studio album and first in five years. New music from The Acorn is quite the treat for this long time fan, who still remembers sitting on the floor of Club SAW for the release of their first album, Pink Ghost. After playing their second song "Rapids," Rolf thanked everyone for hanging out on a Friday night. "This is not exactly a party album, thanks for enduring us while we play slow songs on a Friday night." I saw no complaints in this crowd. The set was full of new tracks off of Vieux Loup, as one could expect. Songs like "Cumin" and "Dominion", really stood out as timeless gems for future shows. I do hope that Rolf calls up Caylie from Boyhood on stage one day to join him for "Dominion" because even though he did a great job with it, the album version with both voices is beautiful. They strayed from Vieux Loup to play a couple songs from The Acorn's breakthrough album No Ghost, including the title track which ended the show and sent us of into the cool summer night, awestruck and energized.
New Music: Isaac Vallentin – Hedera
Isaac Vallentin, formerly a member of Pony Girl, has released his first album as a solo project called Hedera.
Vallentin is one of those musicians that thinks differently than the rest. He approaches his music, and other art for that matter, with a certain intellectualism that isn't found on every stage. It translates into something different in our ears. Although it isn't necessarily easy to pinpoint what it is, one can decipher these small strokes of genius by throwing on some headphones and simply listening to Hedera the whole way through.
The album itself is minimalistic, meditative, yet so full of brilliant moments that they are difficult to keep track of.
There is a comfort/discomfort contrast that arises and disappears at various points throughout the album. The dissonant and distorted secondary vocals in "Garden I (You Own To Fight)", for example, contrasts with beautiful and tranquil vocal and instrumental melodies. Another example of this dualism would be the song "Laputa", an abrupt-yet-gentle 40-second long intermission consisting of various bleeps and bloops. The songs before and after "Laputa", which are "Hindsight" and "I Will Be Water", respectively, could arguably be the two most beautiful songs on the album.
After spending the last two years focused on the music of others, the self-taught musician experienced a surge of writing and creativity his first time outside of the country. His initial 72 hours in San Juan he said nothing and wrote most of what would become Hedera.
I hesitate to draw a comparison between Vallentin and Justin Vernon of Bon Iver, only because of the cliché involved with that assertion. But the deep, at times brooding, vocal style along with his intricate instrumental makes it almost impossible to miss. Fans of the delicate minimalism of Bon Iver will feel at home with Vallentin's Hedera. 
Vallentin utilizes a variety of instruments, from a heavenly-sounding hollow body guitar to electronic elements. Ultimately, the record is a smattering of beautifully crafted notes, melodies, and sounds.
"I was fearful the electronic production would cause the record to sound too sterile, too polished," Vallentin said. "So I mixed the record myself. I can't hide the fact that this whole thing was recorded in my bedroom and living room, so I embraced it."
---
Be sure to catch Isaac Vallentin live tonight (Friday, July 3) as he opens up The Acorn's album release party at House of Common. Doors are at 7pm. $10. 
New Video: "Golden Children" by Pony Girl
Ottawa's art rock group Pony Girl have released a new video for their song "Golden Children" in light of their upcoming tour.
The hauntingly beautiful video is bizarre and reminiscent of the Flaming Lips. The video was created with the use of paint on a pane of glass by Pascal Huot and Isaac Vallentin of LOG Creative Bureau, and might be more nightmare than dream. It all begins with dashes of light over a dark background, but quickly shifts as vocals begin. The singer appears to be singing from the womb as spermatozoa fly by from side to side and top to bottom. There is something strange about seeing a bearded singer through all of this. But getting away from all that, it's not all weird. The spinning streams of light throughout are mesmerizing and the soft vocals on the track soothing.
Pony Girl will be playing the outdoor stage at Art's Court for Arboretum Festival this coming Saturday at 2 p.m. This is their second stop on a 16-show tour which will see the band play as far as Charlottetown, PEI.
Check out the video for yourself below and let us know what you see.
New Music: Pony Girl – 'Foreign Life' video
Ottawa's Pony Girl have released a new video for their song 'Foreign Life' of their upcoming LP, the title of which still remains a mystery. The song is fairly simple, containing soft keys and a series of bleeps and bloops. However, lead singer Pascal Huot's relaxed and whispery vocals allow us to fall into the song and grasp the lyrics on our own. It's the kind of song that only works short and simple. Paired with an eerie, dimly lit video that shows Pascal playing his keys on a stovetop while battling the darkness with intermittent fluorescent lighting, Pony Girl have certainly gotten off to a great start in garnering some attention for their upcoming release. I spoke to guitarist/vocalist Isaac Vallentin about the new track, and here's what he had to say: