Mother's Children
Five Years – Ottawa 2012​-​2017 Compilation
Back in May, we celebrated our five-year anniversary with a couple of shows at The Record Centre. That was a whole lot of fun, but we're not quite done yet. Because why stop there?
Over the past five years we've had the opportunity to meet countless musicians in Ottawa, go to hundreds of shows, and really dig deep into the music landscape here. These artists continue to impress us, inspire us, and keep us doing what we do. It's been our mission and raison d'être to support these musicians through coverage of new album releases, interviews, live reviews, and much more.
We've put together a compilation called Five Years – Ottawa 2012​-​2017 which contains music that has impacted us since Showbox started in 2012. This span of five years, in our mind, was a crucial period in the Ottawa music scene. More DIY musicians than ever before came out of the woodwork and made albums, and many were released independently without labels. Some music was underground, some wasn't.
Different types of music pervaded throughout this period, demonstrating Ottawa's potential hub in the Canadian landscape. Our hope is that this compilation will act as a snapshot of a strong and robust local music scene in Ottawa between 2012-2017, and allow folks to have a view into the music that came out during this period. It goes between garage, punk, hip hop, folk, and
While we could have double or tripled the size of this compilation with all the incredible artists out there, we kept it modest and capped it at 51. So while this list is encompassing, it's certainly not meant to be comprehensive by any stretch. Please enjoy a free stream and download of the Five Years – Ottawa 2012​-​2017 compilation below.
A huge thank you to all the artists who contribute their music to this compilation, and to Pascale Arpin for designing such a good album cover. Enjoy!
The compilation is PWYC, and any proceeds will be donated to Girls+ Rock Ottawa in memory of Jean Sebastien Belleau. A special fund in his name has been established for the maintenance, repair and preservation of their growing instrument library, made in the spirit of honouring JS' much deserved legacy as a passionate supporter of the Ottawa music scene.
 Compilation Stream
Throwback Thursday: Ottawa Gaga Compilation (2009)
Over two weekends in March, 2009, 15 bands got two hours each to lay down one track live off the floor. These songs would then go on to be part of one of the best local compilations of all time,  Ottawa Gaga Volume 1. 
Going Gaga Records was a local record label founded by Ian Manhire (White Wires, Sedatives, and Voicemail) and Ottawa Gaga Weekend was a three-day gathering of mostly local, and some out-of-town, rock, garage and punk bands in Ottawa for an unforgettable few days. This event, which dates back to 2008, was the precursor to what I call Ottawa's punk and garage Christmas in June, more commonly known as Ottawa Explosion.
Of the 15 bands to lay down tracks for the Gaga compilation, only three remain active (The Creeps, The White Wires and Mother's Children). That isn't to many of the people who locked themselves away during a frosty weekend in the capital aren't still major players in the Ottawa music scene.
Earlier this year the compilation, Ottawa Gaga Volume 1, was finally put online for our listening pleasure…and oh have we listened. This compilation is a blast from the past to anyone who went to shows at the time. This is the era of the Rock n' Roll Pizza Party and when garage rock was king in Ottawa. I have so many fond memories of many of these bands, and the Million Dollar Marxists will always be one that holds a special place in my heart.
We interviewed Jordy Bell, member of The Creeps and Crusades, who helped put the weekends together and mixed the compilation.
What was Ottawa like in 2009?
The Ottawa scene in 2009 was going through a pretty explosive period. It was around this time that Emmanuel Sayer, Luke Martin, and Brad McQuoat were running the Rock N' Roll Pizza Party night, a weekly night that was hosted at various venues around town (the Bytown Tavern was its longest running spot, which is now a Comedy Club on Elgin St.). The night usually featured a few local bands and a touring band, so it brought a lot of different musicians and people into the same room. This subsequently led to the formation of quite a few bands, and even more new friendships.
Who came up with this great idea?
It was definitely Ian Manhire who conceived the idea, and was responsible for curating the compilation. Ian was already active in the Ottawa scene, putting out records on the now defunct Going Gaga Records. The idea was to record a small snapshot of some of the bands in the scene, at the time. It was probably a discussion at a Rock n' Roll Pizza Party that led myself (Jordy), and Ian Showalter (Suppositories, Dagger Eyes, and current House of Targ sound engineer) to volunteer our time and skills to record it.
We decided to not go the traditional compilation route, and thought it would be fun to try and record all of the bands ourselves in a couple of weekends. It sounded like a daunting task, but each band was scheduled in a 2 hour time slot, and we tracked each band one by one.
Where was the recording done?
The recording was all done at the old Capital Rehearsal space, run by Luke Martin. The old location was at 240 Bank St (Luke has since moved the business to the City Centre building), and was in the basement of a government building. He set aside one of his jam rooms for us, and we had our little 'control room', located in the lobby outside of that room.
Who was the team that took on this task?
Ian Showalter and myself were responsible for the entire recording and mixing portion of the record. Ian handled all the on-site engineering, running the recording software, and I was responsible for getting the bands set up in the room, and making sure mics stayed in place in between takes.
I handled the mixing portion of the record, with Ian Manhire, and Ian Showalter sitting in on the mixes. Mixing was completed at my current workplace, Atomic Audio, located in the west end of Ottawa. Once the mixes were complete, they were sent to Bova Sound, a family run studio in the city, for mastering.
Can you shine a little light on the set up?
The idea was to record the compilation with all the same gear. There was two reasons for this. First, we wanted the record to have a cohesive feel to it, often compilations are pretty jarring with a wide range of recording sources. The second reason was just for simplicity. Trying to record that many bands, on all different gear would have taken much longer. So, we settled on using one drum kit, with each drummer bringing in their 'breakables' (industry speak for the kick pedal, cymbals, and snare drum). I believe the bass amp we used was a Fender Musicmaster Bass Amp, and the guitar amps were Marshall heads and cabs for the most part. A few people brought in their own heads, or small solid state amplifiers as well.
Using all the same gear actually simplified the mixing process as well, as in most cases I was able to apply the same kinds of processing (EQ's, compression, etc) on each track, then just make minor adjustments to the individual performances of each band.
Can you share any stories about those two weekends, some memorable moments or silly little anecdotes?
It was just a lot of fun, and incredibly busy. Once we got everything set up, it was just a case of getting each band through their recording session. There was still a lot of time to hang out, and generally even once a band finished recording their song, they'd stick around and hang out, and have a beer.
One story that sticks out in my own mind, was the recording of the Beach Blankets song "Greatest Hit." The Beach Blankets had a short and raucous existence in town. In that song you can hear the sounds of bottle clinks, claps, and general chaos. This was because after they were done recording the music and lead vocals for the song, they had between 20 and 30 of their friends fill the room and recorded a take of everyone partying and making noise. Ian decided it would open the record, and I think it perfectly sets the tone for the rest of the record.
What band from the Ottawa Gaga would you like to see get back together?
If I had to choose just one from that list that I'd like to see get back together, it would be Sedatives. I say this knowing that, in very recent days, the Sedatives have actually started to get back into the rehearsal room. I came to know the members of the band (Emmanuel Sayer, Dave Williams, Ian Manhire, and Steve Adamyk) from Rock and Roll Pizza Party first, and since those early days, they've become some of my closest friends (I currently play in Crusades with Dave and Emmanuel, and in Cheap Whine with Steve). I'm happy that they've decided to pick it back up, and am curious to see what comes of the reformation.
What is your favourite song on the compilation?
The Million Dollar Marxists song is my favourite. Listening back to it now, it makes me nostalgic about the early 2000's in Ottawa. Before Rock and Roll Pizza Party, there was Bumper's Pool Hall, which was located at 580 Bank St. (currently the home of the Works burger joint). This was my introduction to the punk scene in Ottawa. As someone who moved here in 1998, and formed a band (The Creeps) shortly after that, it was where I met a number of people in the scene (including Luke Martin of the Marxists, who was doing sound there at the time). When we recorded this compilation, the Marxists were essentially done, but Ian Manhire convinced them to record a song for the compilation.
Anything else you would like to share?
I'd be very interested in seeing what a compilation like this would look like today. It's been six years since we recorded 'Ottawa Gaga', and the city, and music scene has changed so much in that time. If anything, the scene continues to expand and thrive at an exponential rate. While many of the musicians on this compilation continue to make music, there is also a wave of younger musicians and bands that continue to innovate and push the boundaries of music in Ottawa.
Thirsty Thursday: Beau's Oktoberfest Mix Pack Mix Tape
Beer: Beau's Mix Pack by Beau's Brewery
Pairing: Beau's Oktoberfest playlist
About the Beer:  For the people that know me, Beau's Oktoberfest is my Christmas. I would be thrown into a depression if I could not attend in any given year. The people I've met there, including our very own Eric Scharf, Brad Campeau (before he was Brew Donkey), the amazing people at Beau's, and countless others have been a mainstay in my life. Like the craft beer scene, I've seen Beau's Oktoberfest grow over the last few years from a few beer enthusiasts to an onslaught of new beer lovers. The indie guy in me wants it to stay small, but seeing the growth of an industry that I love makes it even more exceptional.
Beau's Oktoberfest is now a bona fide music festival as well. I know a few who don't even like beer but go for the music. This year's lineup is no exception. I'm pairing the new Beau's mix pack with bands scheduled to play Oktoberfest on October 2nd and 3rd.
Please visit Beaus.ca for ticket information. DO NOT WAIT!! as tickets are almost sold out!
Commercial description:
Haters Gonna Hate is an extra-strong interpretation of Beau's flagship ale Lug Tread. Haters is a tribute to the very first batch of Lug Tread, which was accidentally super-concentrated… with tasty results. Nine years later, Beau's recreated this happy accident with Haters Gonna Hate. Unfiltered and orange-hued, this beer has tropical aromas (think mango or papaya), and a mild "cattiness" contributed by the addition of Nelson-Sauvin hops. A clean malt presence allows for balance of moderate-to-high hop bitterness.
Weiss O'Lantern is a pumpkin-wheat beer, spiced with ginger, cinnamon and orange peel. Orange-hued with a tall creamy head, this fall classic allows flavours of pumpkin flesh, citrus and spice to shine through a full wheat body. There are hints of banana and clove, topped off with a satisfying graham-cracker finish. Each batch of Weiss O'Lantern is made with more than 350 pounds of certified organic pumpkin purée.
…and Boom Gose the Dynamite is a hazy, flavourful wheat beer that is based on a recently revived German beer style called a gose. Brewed with an addition of sea salt and organic coriander seeds, expect citrusy aromas followed by a pleasant saltiness and a hint of subtle acidity in each sip. The name "gose" comes from a river that flows through the town of Goslar, in Lower Saxony. The saltiness, which typifies the style, is attributable to the mineral-rich water supply in the region.
Boghopper is an experimental hybrid: a dark and hazy wheat beer, with an amped up hop presence and locally harvested organic bog myrtle for added complexity. Fruit and licorice aromas meld with juicy hops, and an earthy spiciness jumps in mid-palate. Boghopper's mouthfeel is initially delicate and fruity, followed by assertive waves of herbal tannins. The hop flavour is dominant, and the finish is dry and woodsy.
The Music: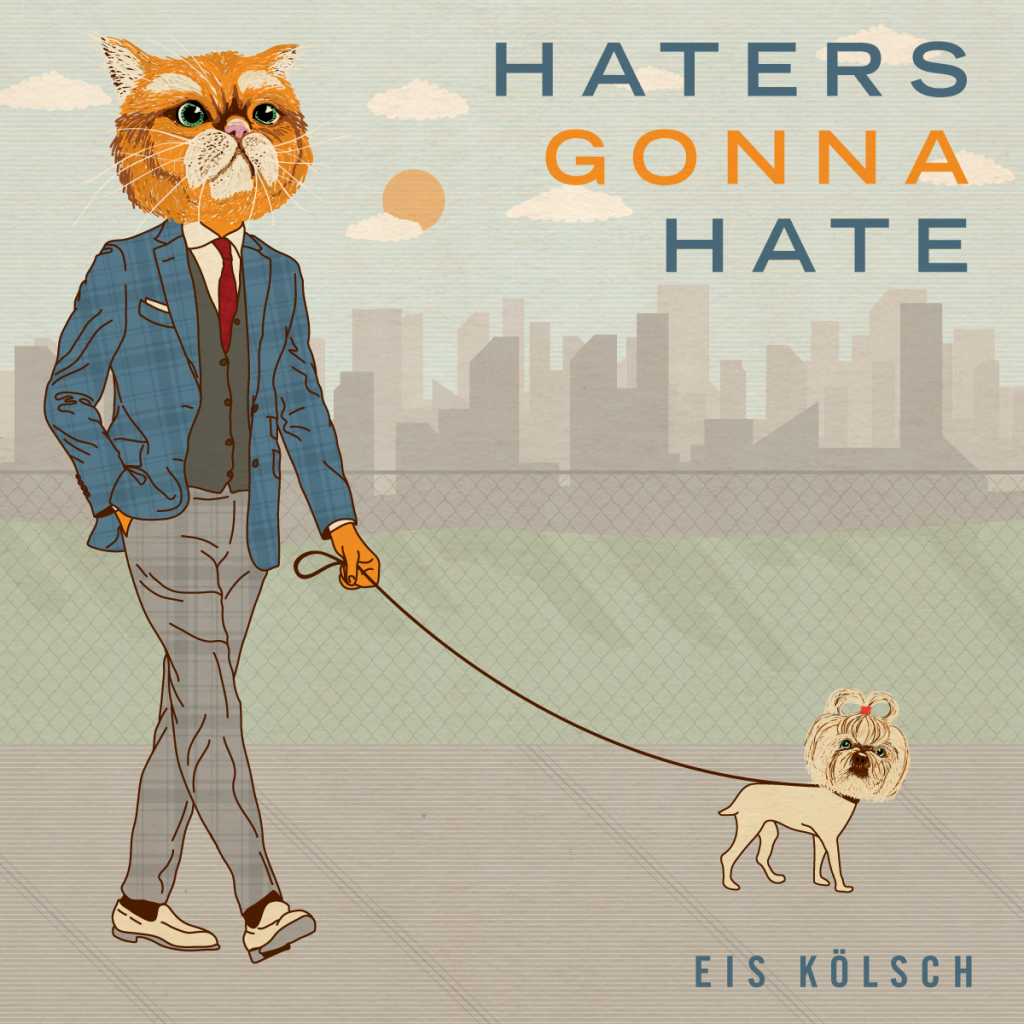 Beer: Haters Gonna Hate and the love/hate playlist
The Beaches "Strangelove"
Playing Saturday at 5:25 p.m. on the Main Stage.
Yukon Blonde "Make U Mine"
Headlining Friday at 10 p.m. on the Main Stage.
The Elwins "It Ain't Over 'Til It's Over"
Plaing Friday at 6:25 p.m. on the Main Stage.
The Dears "Here's to the death of all romance"
Playing Friday at 8:55 p.m. on the Main Stage.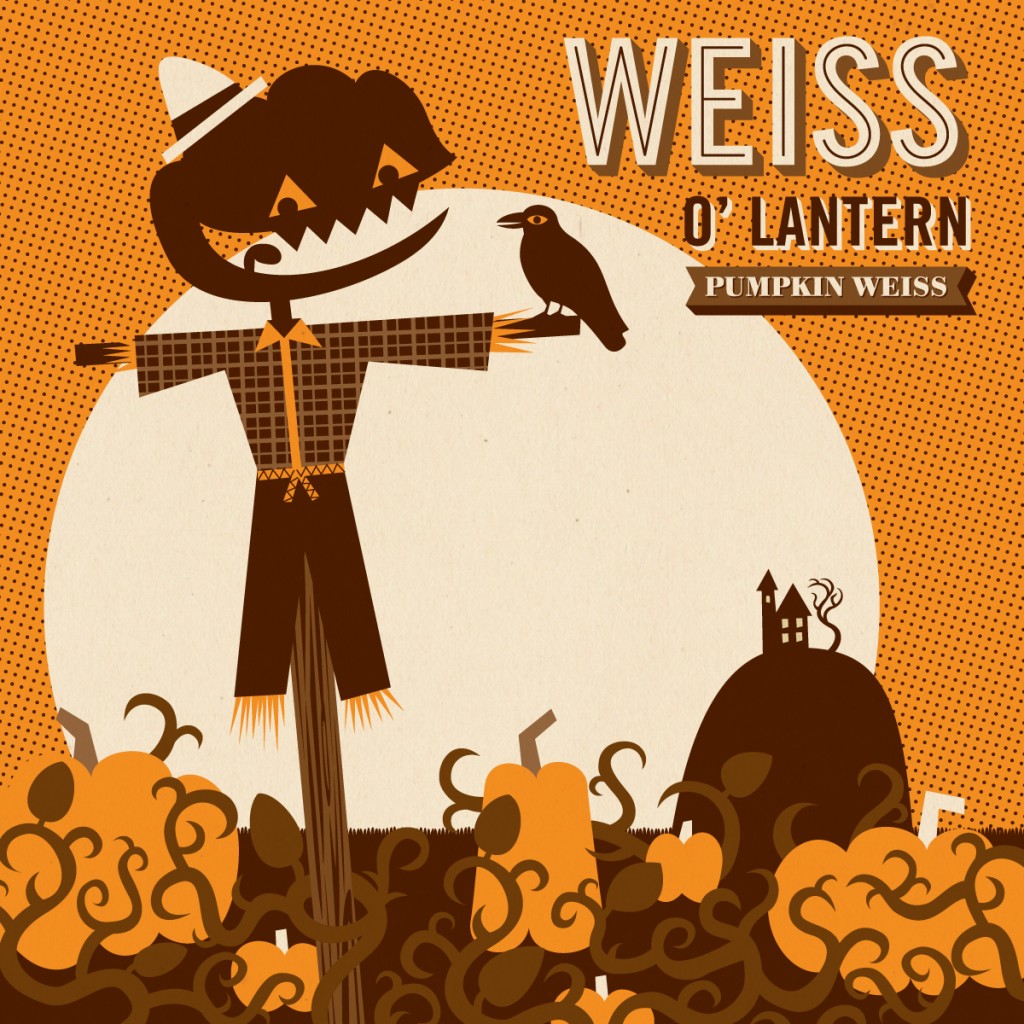 Beer: Weiss O'Lantern and the Halloween playlist
The Flatliners "Fangs"
Headlining Saturday at 7:30 p.m. on the Skate Stage
Hellbros "Rock & Roll Acid Zombies" and/or "Dead City Rockers"
Playing Friday at 5:30 p.m. on the Skate Stage
CRVSADES "The Incantations"
Playing Saturday at 6 p.m. on the Skate Stage
The Pack A.D. "Wolves and Werewolves"
Playing Friday at 7:50 p.m. on the Main Stage.
Beer: …and Boom Gose the Dynamite and the explosive playlist
Fucked Up "Echo Boomer"
Playing Saturday at 6:30 p.m. on the Main Stage.
Dig It Up "Too Fun"
Playing Friday at 7 p.m. on the Skate Stage
Powernap "Beautiful Day"
Headlining the Skate Stage on Friday at 8 p.m.
Barrasso "Coup de Dés"
Playing Saturday at 4:30 p.m.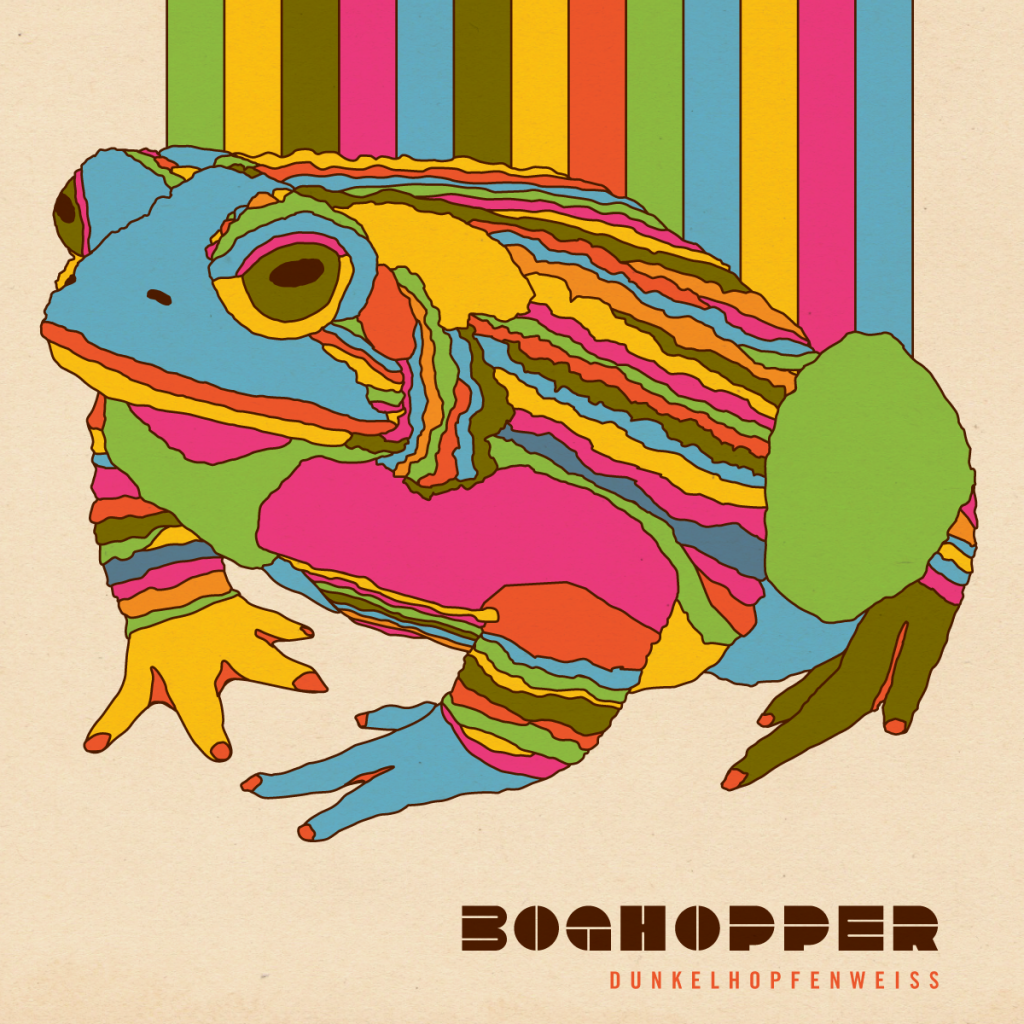 Beer: Boghopper and the froggy playlist
ALVVAYS "Dives"
Headlining Friday at 8 p.m. on the Main Stage.
Yukon Blond "Water"
Headlining Friday at 10 p.m. on the Main Stage.
Mother's Children "Out Of The Dark"
Playing Saturday at 4:45 p.m. on the Skate Stage.
The Pack A.D. "The Water"
Playing Friday at 7:50 p.m. on the Main Stage.
Honorable mentions
The Nasties "Time to Loose"
Playing Saturday at 5:15 p.m. on the Black Forest (Skate Stage)
The Almighty Trigger Happy "Blood Red And Forever Happy"
Playing Saturday at 6:45 p.m. on the Black Forest (Skate Stage)
Walter Ostanek "Beer Barrel Polka"
Playing Friday and Saturday during the day.
Don't forget to enter to win a Beau's & Dine Alone Records prize pack including free vinyl, digital downloads, apparel, and more! Enter here. 
Have a great Oktoberfest everyone! Be good to each other and have a designated driver!
Contact me on twitter @danielbordage or at dropthatspills@gmail.com for suggestions, comments or just to say hi.
CHUO Presents: Voicemail @ Le Troquet
Ottawa's Voicemail rocked the year's final CHUO Live from Le Troquet last night.
The performance was live on the radio hosted by Emmanuel Sayer, Program Director of CHUO and Ming Wu, of photogmusic. The hosts got the ball rolling by playing music by Average Times and Teenage Head, which were perfect choices before Voicemail hit the stage.
Once ready Voicemail rocked the crowd, some unsuspecting people in the audience were not ready for the rock after the more subdued show that had just finished. They are a great garage rock band from Ottawa – kind of a super group of sorts. The band features members of some of my favourite local bands — Average Times, Mother's Children and The White Wires. They started off the set with during their first set with an upbeat covers of "Get Over You" by The Undertones, and "Softly, Softly" by The Equals, and then broke out into some originals.
To help break the ice, lead singer and guitarist Ian Manhire said, "we came from Ottawa and feels like we are on tour right now! What an awesome night. Thanks for being here!" The boys finished off their first set playing "You'll Have To Explain," which has such a solid drum intro and driving drumming throughout, great track.
While the band took a break, the hosts put on some Roberta Bondar for us and then an interview they had taped earlier with Ian. It was kind of funny to have a conversation with Ian while also hearing his voice in the overhead speakers. During the interview Ian revealed that they would play some covers in the second set as they had learned a bunch to play a wedding this summer and wanted to play them again.
Rested and rehydrated (beer hydrates, right?), Voicemail retook the stage for their second set of the night. They opened with one of the aforementioned covers, playing a sped up version of The Rolling Stones' "Heart of Stone." Voicemail then performed my three favourite tracks of theirs in a row much to my amazement. Playing "My Kind" followed by "Riot," and capped off by "Dangerous." It was as if they were playing a show just for me at that point, my night was made. The boys completed their set with a cover of Electric Light Orchestra's "Don't Bring Me Down." A perfect way to send off the final CHUO Live at Le Troquet for the year.
Ottawa Showbox's Favourite Local Releases of 2014
Again, 2014 was quite the year for music in Ottawa. We realize that it's next to impossible to say which album was better than the others, but we do have a list of the albums that seem to come up on our playlists more often. These are not the "winners" of the year but they are dear to our ears and we'd like to tip our hats to those that made them happen. Check out these sweet full-lengths and EPs, support these locals if you can, and enjoy the weather by putting these tunes in your pocket. Vive le six un trois!
---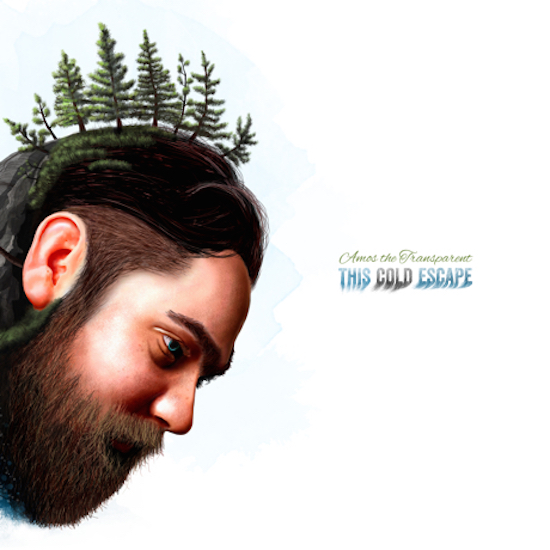 Mother's Children LP Release Show with Sam Coffey & The Iron Lungs @ House of Targ
It was a night of extreme highs and some really sad lows during the Mother's Children LP release party at House of Targ Friday night.
Ottawa's Mother's Children took to the stage without their normal bass player, Davey Quesnelle, as he had injured himself and doctors would not clear him to play (low). In his place was Josh (Remi Royale). They started to play the "Gang is Back" but Josh was just not cutting it. So they appealed to the crowd for someone with "a funny hat that can play bass and know our songs." Answering the call was, Seiji, the bass player for Average Times. He killed it and the band played an awesome set full of songs off their new album Lemons (high).
The band even threw in a Ramones cover, which turned out to be quite "serendipitous," because as they finished the song we all got the news that the last surviving original Ramone, Tommy, had just passed away (low). It was sad to hear the news of Tommy Ramone passing, but there was no better place to be than at a punk show in the town's leading punk venue. We'll keep rocking while you start resting Tommy. The new songs are stellar and the band which is half former Sickfits and half former Million Dollar Marxists put on a great show. Davey couldn't help but sing backup vocals all night and when it came time for the final song, he jumped on stage, took up the bass and played defying doctor's orders (check out the video above)(high).
Opening for Mother's Children was one of the best musical discoveries of last year, Sam Coffey & The Iron Lungs. When they played Ottawa Explosion Weekend last year I was instantly a fan of their sound, look, and attitude. All sporting matching sleeveless jean jackets with their own band patch on the back, the boys from Toronto played an awesome set of their rock n roll. Fresh off the release of their second full-length album, Gates of Hell, they treated fans to new songs and older tunes as well. Some of the highlights were without a doubt the very sing-a-long friendly songs like "Lose that Bitch," "Hold Me Close" and "All To Myself." (high)
The fellas clearly enjoyed themselves as they posted this the next day on Facebook "We played House of TARG last night in Ottawa. It is without a doubt the coolest venue we've ever played. The service, the environment, the pinball and the PEROGIES! They even had a zine. Wizards of TARG, The Iron Lung army salutes you." Come back any time boys.
Lastly, it is also worth noting that after their set at Bluesfest earlier that day, Ed Robertson of the Barenaked Ladies stopped by for some pinball and to check out some local music. He was very laid back, down to earth and super cool with people approaching him to chat and snag a photo. Pretty darn cool. (high)
Ottawa Explosion Weekend Day 5: Average Times, Mother's Children and The Mandates
Ottawa Explosion Weekend day five, saw the first beautiful sunny day of the festival and father's day collide for an excellent send off.
Needing to rest up a little and refuel from the night before, I worked my way over to Club SAW in time for Average Times.  Another of the many excellent rocking local acts of the festival, Average Times was great. Their set, part of the Mammoth Cave/Hosehead Records showcase, featured some beauties like "Wasted on Wine," "She Knows" and "Do The Dance." The guitarist was hilarious throughout the set cracking jokes and using funny voices, such as when he used quite the creepy voice to say "It's father's day and you're not with your daddy…is it because of the money." Their set also scored the cutest moment of the festival award, as a little kid still in diapers, sporting a fedora with massive ear muffs over top was rocking out to them. It was kind of funny as so many of their songs are about alcohol consumption, thankfully he is surely far too young to understand.
Mother's Children were next to take the stage. Before their set I saw that they were listed as local, but I had never heard of them. I want to know why nobody ever told me how good this band is! This band has Davey Quesnell on bass/vocals, the drummer from Voicemail on guitar/vocals, the bass player from Average Times on drums and rounding out the four piece is the guitarist/vocalist Paul Lawton . They play a really wicked blend of glam and power-pop. Mid-set Paul took a little stab at New Swears saying "Sorry we don't have silly string, only brought normal string and that just won't work." All in good fun I am sure. My favourite song from their set and now my favourite song of theirs was "See the Other Guy." It is off their album Lemons which is pretty kick ass.
Roudning out the early afternoon portion of the show was Calgary's The Mandates. They are another band I checked out last year and really liked. One of the guitarists, sporting a Voicemail shirt, said "This is the best festival in the country, maybe anywhere. It is the best festival I have ever been a part of." Just like last year, they were great. They play really catchy punk rock with an old school flare to it. I am really into their songs "Neon Light" and "Tonight," which has such an amazing opening riff. I was very excited to catch those songs live.
Closing out the festival was the Bruised Tongue showcase featuring Blue Angel, Best Fiends, Kappa Chow, The Yips and Roberta Bondar, review to be posted soon.  The day came to an end and it was bittersweet, I saw so much amazing music over five days and hung out with so many beautiful people, but it was now time to go back to reality and stop living in the world of Ottawa Explosion Weekend.  Thanks to the entire Ottawa Explosion team and all the volunteers, this was the best birthday gift a guy can ask for.