Folkfest Day 4: Blue Rodeo, Neutral Milk Hotel, Mustafa the Poet & More
Photo: Marc DesRosiers, Ottawa Folk Festival Press Images
Jim Cuddy of Blue Rodeo perfectly summed up day four of Ottawa Folk Fest, "This is about the dirtiest show we ever have had to play."
Blue Rodeo greeted the crowd by complimenting us on being "hearty souls," for having braved the torrential downpour, strong winds and frigid temperature of late summer. The Canadian veterans were spot on to close out the main stage at Hog's Back Saturday night. It was nice to see Blue Rodeo again, as they use to play the Ottawa festival circuit every year, but have been away for a while only visiting us for their Valentine's Day show.
They played a bunch of the hits like "Head Over Heels," "Rise Up," and "What Am I Doing Here." The band dug deep in their catalogue, much to my glee, and played "Diamond Mine," off their second album, released back in 1989. The amazing organ playing on that song paired with the grandiose setting was magic.
Seeing songs I grew up to was magical, but finally getting to see Neutral Milk Hotel was a religious experience. The band broke up 15 years ago after releasing one of the most influential albums recorded in the late 90s and most of us never thought the day would come where we could see them live. Imagine discovering a band, falling in love with them only to discover you will never ever get to see them… Then one day out of the blue you are told not only are they touring again, but they are playing your town. The band asked that people respectfully take in the concert and not take photos or video. I was clearly not the only one enamoured by Neutral Milk Hotel, as I did not see one person go against their request. Much respect to Ottawa's concertgoers.
The sermon began with "I Will Bury You In Time," and followed by "Holland, 1945." As lead-singer and guitarist Jeff Mangum stood rather still and looked a little awkward on stage, multi-instrumentalist Julian Koster danced and pranced around reminding me of an elf (and it was certainly cold enough for him to fit in). Koster masterfully played several different saws, the accordion, keys and the bass during the set. Neutral Milk Hotel are often described as lo-fi garage rock, but on this night they had a very full sound that filled the park and our hearts. A perfect example of their range was when the entire band but Mangum left the stage and he played "Two-Headed Boy." The powerful stripped down acoustic song had the crowd singing along to every word, but it really picked up as the band re-joined him for a rocking and epic conclusion to the tale.
The band did not interact much with the crowd, which is fine because it left more time for all the music we have waited so long to hear live. They did however speak up to say "We have never been to Ottawa before, thanks for such a nice welcome." The ceremony concluded with "Two-Headed Boy Pt. Two" with the line "But don't hate her when she gets up to leave." Come back any time! We will never hate you! The kindness Ottawa showed you will never diminish!
Setting the stage for Neutral Milk Hotel was the unlikeliest of artists, Mustafa the Poet. The passionate spoken word poet from Toronto was very captivating and as he spoke you could not hear a single word from the crowd, he had us hook, line and sinker. And with uplifting quotes like, "change is feeling, change is emotion, from voice to voice this is the most powerful thing that can happen, music is about awareness," Mustafa has it all figured out. His piece "Invisible Disability" (video above) about his friend with schizophrenia was so powerful and moving. Having no band backing him, he called on the crowd to hum along to set the beat and the thousands eagerly awaiting Neutral Milk Hotel obliged.
Seeing the last name Cohen on the schedule had me quite curious and took me to the Valley Stage to check out the spawn of Leonard, Adam Cohen. Cohen started twenty minutes late and asked the crowd "is this band called free beer and 60 virgins? Because I can't believe so many of you are here right now." The band backing Cohen provided beautiful string arrangements throughout the set, especially during the song "We Go Home."
Starting my day was Ottawa's sci-fi post-rock band Saturnfly. The band's set focused on songs from their yet to be released debut LP Cyborg's Lament. The album is based on an sci-fi story of a cyborg who travels through space in search of truth and meaning. Saturnfly are a very interesting band not only due to their sci-fi story telling, but considering their instrumental makeup. Marion Arthur Kiss plays cello and is the lead singer, husband Stephane Arthur Kiss plays guitar, Lou Le Blanc plays the Moog (an analog synthesizer designed by Dr. Robert Moog) and Mina Messiha on drums. The band was also giving out homemade cookies throughout the set. The last two songs the band played older pieces "Secret to Saturn" and a folky song "Dance Through My Dreams With We." The band concluded by handing out more cookies and free copies of some of their music.
Neutral Milk Hotel Searching For Meaning In the Aeroplane Over the Sea
Editor's Note: Tomorrow, Neutral Milk Hotel will headline the Ravenlaw Stage at Ottawa's Folkfest at 8:15 p.m. This is particularly exciting for fans who thought they wouldn't have the chance to see them perform, ever. After the release of their sophomore studio album In the Aeroplane Over the Sea in 1998, the band went on hiatus indefinitely. Thank you Jeff Mangum & co. for returning to performance, we are elated! We post this review of their renowned album in anticipation. Yours etc., OSBX
By Q-ba
Several months ago, a group of friends were locked in the most intense of conversations: which one album would you take to a deserted island? As the wheels began to turn, classics popping to mind from The White Album & Sgt. Pepper, to Black Star even Silvio Rodriguez; at such high stakes every quintessential album must be considered. Trapped in my thoughts, the albums thrown around were lost on me until someone expressed "In the Aeroplane Over the Sea," at which point I could not think of an album more fitting.
This sentiment is not shared by many. From the release of Neutral Milk Hotel's second full LP in 1998, it has been subject to mixed reviews. Along the many criticisms, however, the album's expression is revered by the harshest critics. Calls of its naivety and lack of compositional complexity were equally met with a praise of prose and the whimsical innocence as the band sews arrangements of singing saws, banjos, French horns and echoes of man on the brink of collapsing in place if it were not for his affection to whom he is singing. Few articles better capture the essence of In the Aeroplane Over the Sea as this Rolling Stone article from its initial release.
With many the question looms on how such an infantile album — devoid of the structure defined by classical musical composition — could be paralleled with The Dark Side of the Moon or Led Zeppelin IV? The truth is it can't, nor was it supposed to. In the Aeroplane Over the Sea is not as much a work of music rather than high art — a dreamscape to the wonders and terrors of life, and one man's search for its meaning.
In the Aeroplane Over the Sea is the spiritual awakening of lead singer Jeff Mangum through a medium in which he is capable of expressing himself. Rattled by dreams of Anne Frank, the album is his profession of love for her, a patchwork celebrating the joy of suffering and the salvation one finds within it. Giving into life in the attic, making forbidden attempts of feeling "the notches in your spine," "how I would push my fingers through your mouth to make those muscles move," from semen-stained mountain tops with cocoa leaves along the border escaping into an aeroplane over the sea. If only he could save her. If only there was some sort of time machine?
The album is an ultimate expression of Jeff Mangum, pouring out his soul over 11 tracks reaching its climax on "Oh Comely." Although much of his earlier influences are felt on the album, In the Aeroplane Over the Sea stands alone against his earlier work through the rich complexity this emotional journey provides. When comparing tracks such as "Gardenhead/Leave Me Alone," "A Baby for Pree" and "Naomi" from On Avery Island to his post-Anne Frank experience on the 1997 live album Live at Jittery Joe's, there is the sense that much had changed for Jeff Mangum, that his music was no longer an attempt to escape adolescent angst but a larger quest for meaning.
The album means absolutely everything to Mangum, as evidenced by his choice of isolation instead of praise, as well as a lack of new material. The album's inaccessibility to many demonstrates its uniqueness, an experiential journey we share with Mangum that is his and his alone. It was not made for the purpose of sing along choruses, nor to be immortalized as transcendental genius. Like The Diary of a Young Girl, greatness was never planned, nor organized, and it culminated in the full expression of an individual deep in turmoil and suffering, seeking escape, whether from the attic or from the torment deep inside. In Anne Frank he found his escape, and although he longs to be with her, he learns she will live forever as he will love her forever. Never be afraid, Ghost.
Meaning is not found in brutish attempts to succeed in creating art for others, rather it emanates from that "place where some holy spectacle lies" to live forever; much like the dreams of a young Jewish girl. Before his disappearance, Mangum learned fulfillment is not derived outside the self rather it comes from being you, and only you. In doing so he gave us everything that is and ever will be, an album now 16 years old, transcending time and space, continuing to stir emotions with old and new fans alike. We all have our moments, dreams where we can "be anything at all," however the task is to individually to find meaning within the kaleidoscope.
Ottawa Folkfest 2014: Showbox's Top Picks
Possibly one of the sweetest spots under the protection of the National Capital Commission is Hog's Back Park.The relaxing sight of moving water next to the walking path, however, was once a hellish working environment. The rocky falls were a considerable thorn in the sides of the Royal Engineers who built the Rideau Canal — the construction had to halt several times due to the dam collapsing. Scots, Gaels, Brits & Frenchmen camped out in the woods east of the falls as they built a weir that would officially separate the river from the canal.
Those woods are now the site of many an elementary school picnic, or a bike ride to a lecture, or just a nice stroll. It's also going to be where Ottawa Folkfest will take place starting tomorrow, a growing tradition put on by the folks who bring us RBC Bluesfest every year, as well as the Bluesprint Series & the Bluesfest School of Music & Art (BSOMA) on Churchill Avenue.
This year's lineup include some seriously cool acts, as well as free shows on five out of the eight stages. There will be a Craft Beer House featuring the brews of Dominion City, Beau's, Whitewater, Mill Street & Broadhead, and free rickshaw rides! We're stoked to see some live music and enjoy our beautiful park the way we hope our ancestral labourers did once the dam held — with late nights of merriment and dancing.
---

Fred Penner
Fred Penner is possibly the most recognizable children's entertainer for many of us. His show involved the exploration of a forest and its friends, with songs ranging from sharing to civic duty. His most hardcore joint is a shameless dirge about being stalked by a cat. It gets so desperate that someone loads a shotgun with nails & dynamite and a train is derailed on the way to the Rockies. He will play two shows in the Craft Beer House, one family show in prime time and another without that description… Will we be seeing a side of Mr. Penner that might feature some killer beats & mature material? We can't wait to find out.
Saturday, Sept. 13 @ 4 p.m. & 8 p.m.
Craft Beer House
---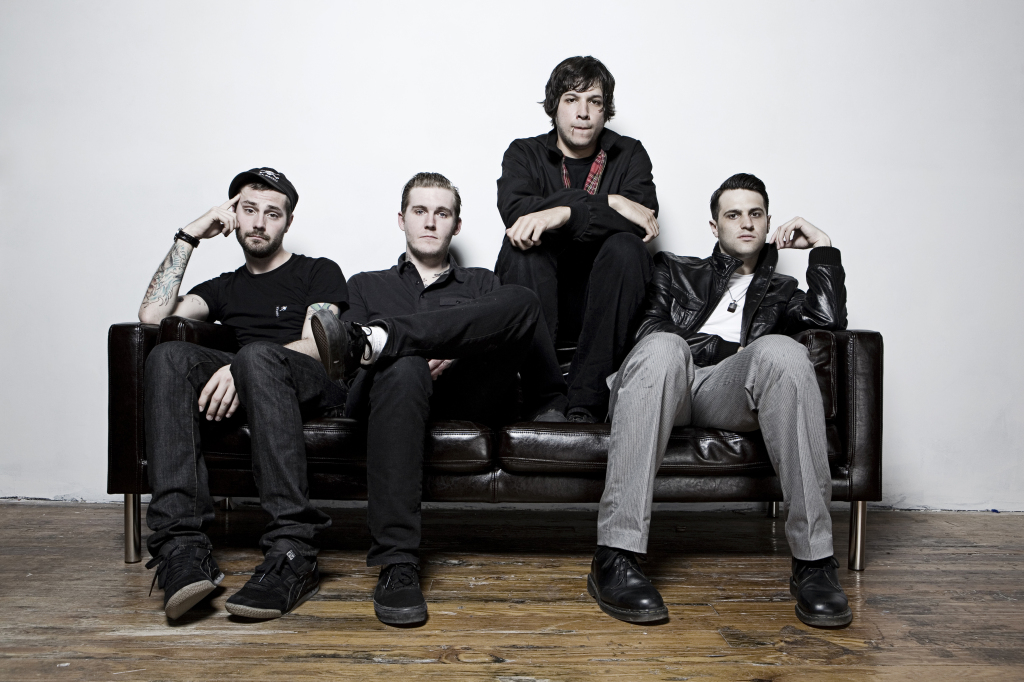 The Gaslight Anthem
When Bruce Springsteen wrote Darkness On the Edge of Town in 1978, he was writing about the American way of life – the way it really was. The Boss's ability to tell stories about society, disillusion, love, and loss is what allowed the masses to take him in as one of their own. Not many songwriters have been able to approach music in this way over the years. Brian Fallon, lead singer of The Gaslight Anthem, didn't take music lessons at a conservatory. He took lessons sitting in front of his mother's record player listening to the stories that Springsteen told, absorbing and interpreting his words and music as a young kid growing up in New Jersey. Not only is Gaslight's music undeniably influenced by that of Springsteen's, but the band is also able to portray thematic elements and convey the deepest and darkest observations of American life on the individual and societal levels. Blending a bit of folk, rock, and punk, The Gaslight Anthem offers concert-goers music that is free of pretension and falsehood – what remains on stage are a group of raw, genuine reconteurs.
Sunday, Sept. 14 @ 9:30 p.m.
Eh! Stage
---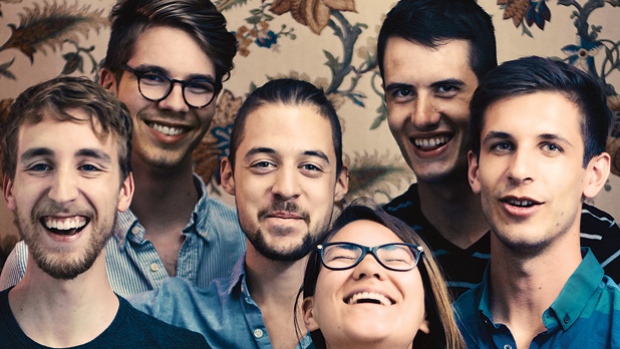 Pony Girl
A big year for local band Pony Girl, who'll play their East Coast tour's homecoming show on Friday. Described as art-rock, their true definition would include too many words & hyphens to list here. A cosmic collaboration of professional multi-instrumentalists? Outer space comes to mind when you listen to their debut album Show Me Your Fears, and the inclusion of violin & cello on a couple tracks lend to their chamber sensibilities, not to mention the clarinet, EWI, synthesizer(s) & four vocalists. Chamber-pop? Their next album, Foreign Life, will be released in the new year and we'll be keeping an hear out for some of their new tracks they've hopefully polished on the road. Soundscape smorgasbord?
Friday, Sept. 12 @ 7:30 p.m.
Hill Stage
---



TIMEKODE
DJs Zattar & Memetic are going to offer a free dance party at the aptly named Craft Beer House on the first night of Folkfest. That Wednesday night might as well be called Funkfest, with their jazzy uptempo & funky electro beats. The hosts of TIMEKODE have been jivving together for nine years this November, and it's not likely to slow down anytime soon. Get the party started!
Wednesday, Sept. 10 @ 8 p.m.
Craft Beer House
---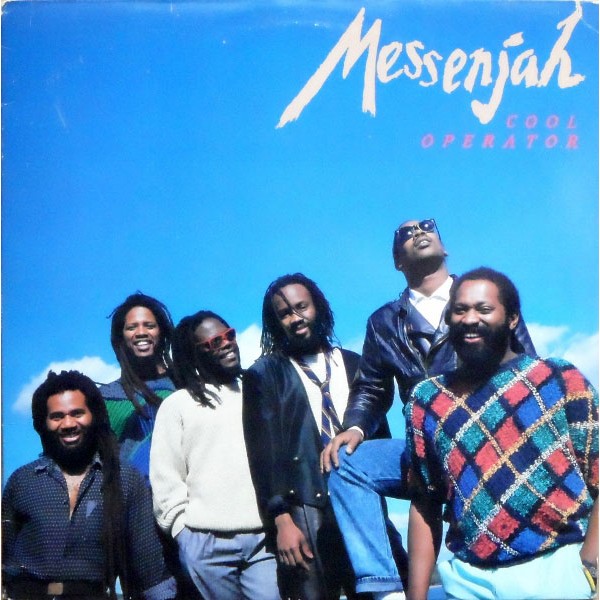 Messenjah
The term progressive defines the roots reggae of Messenjah as the 33-year-old collective from Kitchener, ON was the first Canadian reggae band to ever be signed to a major label. They've toured the world extensively, played for and in movies in Hollywood, and in 1998 they received a JUNO Award and played for Nelson Mandela at the Sky Dome. Coming out on top, they disbanded amicably that year to pursue their own interests. Just last year, their Messenjah's Session was re-released to be followed by their 1982 debut album Rock You High re-release this year. This will all coincide with a reunion tour that's been rumoured for a number of years, now with just as much backbeat & riddim as when they started. You'll find in Messenjah a funky refresher at the end of the festival, once openers for The Clash now closing international festivals, always bringing the boom-bap.
Sunday, Sept. 14 @ 9:30 p.m.
Ravenlaw Stage
---
Neutral Milk Hotel
This band is an enigma of sorts. Neutral Milk Hotel released two incredible albums in the late 90s – On Avery Island in 1996 and In the Aeroplane Over the Sea in 1998. This was a troubled time for music in general, with a virtual identity crisis occurring within the ranks of musicians and industry people. But Jeff Magnum and co. brought us these timeless albums that have been treasured for a decade and a half, only to splinter shortly thereafter and recede into the shadows of the 2000s. Well, they're back. After a string of solo shows by Magnum, NMH announced a massive 130-date tour spanning over two years. With only a handful of Canadian dates, we're lucky to have these guys come to play in Ottawa. Especially considering many of us were unsure they would ever play again, period.
Saturday, Sept. 13 @ 8:15 p.m.
Ravenlaw Stage
---
The National
Formed in 1999, The National is a band that embodies the notion that hard work pays off. After years of writing songs and playing shows, and even leaving their hometown of Cincinnati, Ohio to find bigger and better things in NYC, The National found late-career fame and never gave up on their journey. Their albums often give esoteric portrayals of the spectrum of human emotion. Those who listen attentively will find layers of truth and beauty in the lyrics, the composition, and aesthetic of their music. Showgoers can expect lead singer Matt Berninger to give a manic, despondent performance that suddenly explodes with moments of fervent and expressive behaviour. Berninger is also known to break out of the confines that is the stage and jump into the loving crowd, all while singing with them and challenging the artificial boundary that exists between artist and audience.
Friday, Sept. 12 @ 9:30 p.m.
Eh! Stage
---
Photo Credit Heather Pollock
The Strumbellas
The Strumbellas are a band that contains the heart of the true north. Their folk roots run deep, echoing the soul and spirit of their Canadiana forefathers and foremothers. Their music can be appreciated by the old guard, those who may be less interested in modern Canadian music but are enchanted by the storytelling of Gordon Lightfoot or Joni Mitchell, and also younger audiences that are more in touch with Canadian indie in general. Their efforts have afforded them plenty of well-deserved opportunities, and they even won a Juno for their 2014 breakthrough album We Still Move on the Dance Floor in the Roots & Traditional Album of the Year category. They were also long-listed for the 2014 Polaris Music Prize, showing that they are in the running as one of the best bands in Canada. The Strumbellas are on our list because you just can't go wrong – one can fall in love with the music they've written and they are just getting started.
Saturday, Sept. 13 @ 8:30 p.m.
Hill Stage
---
Lee Fields and the Expressions
Lee Fields is a legend. He's made music for 45 years, he's mastered the styles of soul, funk, R&B and blues, and by all indication he's continually evolving and coming into his own. Lee Fields and the Expressions is Fields backed by the house band of the Truth & Soul label out of Williamsburg, NY. Known as "Little JB," you just have to listen to "Ladies" to see why — his croon and melodies remind of James Brown, his stage presence causes cold sweats. The steady lounge rhythm of the Expressions matched to Fields' smoky voice will assuredly warm the Park on Friday night, when we'll be able to see other artists of the day line the back stage to see a champion show us how it's done.
Friday, Sept. 12 @ 7 p.m.
Eh! Stage
---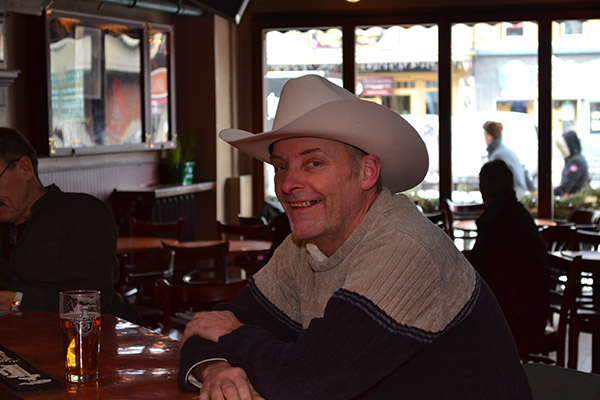 Lucky Ron
There's something about Lucky Ron's act at the Laff that gets the crowd really participating in his show. It could be his take on the greats like Johnny Cash & Elvis Presley, or his insistence that he is one per cent of the show while the crowd is 99% crowd, or just the simple fact he plays rocking hillbilly music with all his heart. His tale is very much tied to the Chateau Lafayette on York Street, where he's been playing on a weekly basis for over 15 years now. His western tunes take on a swinging rockabilly lilt and his grin is infectuous. There's something about Lucky Ron! It's not that he's faster or louder than any one-man show, it's probably not his slow wink (which can in fact melt the heart of any freshman or retiree), no it might be his genuine love of the art of talking to people while singing a ballad. He's made many a night at the Laff memorable (he was married there too!) and he's bound to set off the first evening chills of Thursday night as he'll play on the Hill Stage for a free show. If only we could have a quart of 50 in hand…
Thursday, Sept. 11 @ 8 p.m.
Hill Stage