Christine Jakel reaches for the stars on debut EP 'Satellite Moons'
Photo by Kamara Morozuk
I've said it before, and I'll say it again—one of the most rewarding parts of this job is discovering new artists making music in town. That is certainly the case with the young and aspiring singer-songwriter named Christine Jakel, who I crossed paths with at Bar Robo last year when she played with her other project, Grace Note. Her talents are immediately impactful, and draw listeners in like a tractor beam through the headphones or on stage. As someone with a degree in classical voice from the University of Ottawa and lifelong piano training at the Royal Conservatory of Music, Christine's kind and modest demeanour struck me as endearing given the sheer level of skill and experience contained within her. Thus, I took a mental note and made sure to keep an eye on her music-related ventures.
Fast forward a year or so, and Jakel announces that she's releasing a solo EP called Satellite Moons, once again at Bar Robo, on September 30. It came as no surprise, and it seemed to only be a matter of time before she explored her solo songwriting in a formal studio setting. While I've only heard a couple songs off of the upcoming EP, my initial impression is that she has a musical "sense" about her that is well beyond her years. The songs weave between genres and influences, as certain polarizing elements of jazz and folk are somehow drawn together and melded with one another in her songs.
Her vocal prowess is put on full display, as Jakel seamlessly reaches the highs and lows of her octave—and everything in between—with laser-sharp precision. The rest of Satellite Moons is sure to contain more treats for us to hear. In the years to come, Ottawa should prepare itself for Jakel's inclusion into a group of local women such as Kathleen Edwards, Catriona Sturton, and Lynne Hanson, just to name a few, who have consistently shown that they are a force to be reckoned with in the Ottawa valley and beyond.
I caught up with Jakel this week in advance of the Satellite Moons EP Release, which takes place at Bar Robo on Saturday, September 30th at 8 pm. She will be joined by Mike Giamberardino (drums), Szymon Szańczuk (bass), Dean Watson (electric guitar), and Charlotte Esme Frank (harmonies) on stage, along with opening acts Grace Marr and David daCosta. Tickets are $13, and include a download code for the album. Find more information here. 
Interview with Christine Jakel
Can you talk a bit about how has music been a part of your life growing up?
Both my parents took it upon themselves to expose me to music growing up. My dad has been obsessed with jazz ever since I can remember and used to play jazz guitar in his spare time. There are some artists whose CD's are deeply ingrained into my system from having listened to them so often: George Benson, Chet Baker, Diana Krall, Miles Davis and Oscar Peterson, to name a few. I've probably heard Autumn leaves thousands of times because my dad used to practice it relentlessly. He was also the one who introduced me to Joni Mitchell, now my main source of inspiration for songwriting. Her song Big Yellow Taxi was the reason I started playing guitar. Wondering Where the Lions are by Bruce Cockburn was the next song I learned. He was another artist that I heard a lot of growing up because of my dad. My mom was the one who made sure I was taking classical piano lessons starting at a young age and shortly after we moved to Ottawa, she enrolled me in an arts high school (De La Salle) where I chose the voice program and subsequently became actively involved in its various vocal ensembles, while being trained as both chorist and a soloist.

You explore many sounds and themes in your music. What is most important aspect you focus on when composing a song?
For me songwriting always begins with lyrics and melody. The song craft and the overall message of the song are as important to me as the music itself. This is also what I listen for in other artists' music. I find that I am most drawn to songs that are cleverly thought out but also genuine and direct. This is what I aim for when composing my songs. Overall atmosphere, chords and instrumental riffs come are there to enhance those elements.
What was the Shot in the Dark experience like for you? Can you describe it for those who may not know?
It felt great to be a part of something that I knew was contributing to the local music scene in a positive way. Not only did I get one of my own songs recorded and filmed for the first time, but I had the chance to hear and meet so many talented local artists that I never would have discovered otherwise. In a way it acted as a spring board for me as a newly emerging musician because it led to more opportunities for shows and collaborations.
The performance itself was unlike anything I have ever done before and I don't think it's one I'll be forgetting anytime soon. When I came on, Dean made the call to remove all amplification and to bring the audience close in around me, so there was zero background noise and I could feel everyone watching and listening to me intently. It was terrifying in the best way (I don't think I've ever felt so exposed), and I couldn't be happier with the result! (video available below)

What reaction or emotion do you hope to evoke from those listening to the new EP, Satellite Moons, for the first time? 
I hope that anyone listening finds something they can relate to in my songs and feel moved or inspired by even if it's just in a small way. I also hope to send an empowering message to other women out there who may feel intimidated or out of place taking up space or making themselves heard in the music scene. From what I've seen, the industry could really use more female representation. Knowing this reality is partly what fuels my work. Furthermore, I would love for people to perceive the depth in my songs and to hear beyond something that's "cute" or "pretty." Those are two words that I've been called my whole life, that bother me when they are used in a belittling way (whether intentionally or not), and that I'd like to break free from at least in the context of my music. This is why I've made sure to include some angry songs on the record.

Do you have a memorable concert experience that you can recount that perhaps influenced your music?
This past March I had the opportunity of seeing The Staves play live at the Bronson Centre. I was floored by how polished their performance was and by the wide range of soundscapes they managed to create using their voices and various instrumental skills. What I particularly like about them is that they stray from the traditional lead-singer vs. band setup. Each member plays an equal part in the singing and the balance between their voices shifts from one song from the next in fascinating ways. Their sound is very much contingent upon them gelling as a team. For me, the experience of hearing them opened doors to new realms of possibility when arranging music, which made me want to go home and write songs immediately.

Is there one venue or city that is on your bucket list to play? Why?
I am open to the possibilities of where my music might take me. Playing music is what makes me happy. Whether it's in a noisy bar or the NAC or at an intimate gathering, I am grateful for any opportunity to share my work, the more unexpected the better! Short term, however, I do currently have my sights set on Megaphono. I have so many good memories from attending the festival as an audience member and it seems like something I'd like to experience and be a part of, hopefully as a performer this year.

What's the next step for you musically?
In the next year I am hoping to gain regular instruction at guitar and to lock in a few more hours of practice per week than I usually do. Everything I know so far, I taught myself, besides the odd trick I picked up from my dad and my uncle, and there is so much I have yet to learn about the instrument. This would give me a whole lot more to work with when writing songs, which I intend to continue doing as much as possible. My goal is to have enough songs written by next summer to be able to start on an album. I already have a few on the go.
Interview: Mo Kenney
I had the chance to speak with Mo Kenney about her upcoming show at the Gladstone Theatre on January 9. Sharing common ground with the Nova Scotian musician, we were able to talk about favorite aspects of Downtown Dartmouth and what it was like growing up in the Nova Scotian music industry.
Kenney's most recent album In My Dreams has a different feel then her previous album. Her first album was more acoustic, and Mo did most of her touring solo. With this second album, she began touring with the full band, giving the whole album a full sound when performing live. Meeting local musician and producer, Joel Plaskett in her late teens has allowed her to produce her music and new album locally within Downtown Dartmouth. Writing everything in Dartmouth along with living up the street from the recording studio made it easy to keep her sound locally inspired. "I live like right up the street and Joel lives like a couple blocks away, and it makes it super convenient…" It also gave her the chance to support her favorite local shops while recording, like The Canteen on Ochterloney Street.
East Coast music is often assumed to have a Celtic feel, often supported with Scottish undertones. Mo Kenney does not hold a traditional east coast sound. Though she maintains her east coast roots in her music, Kenney's latest sound has a much bigger rock-inspired sound. Her last pass through Ottawa was supporting Frank Turner and the Sleeping Souls, and Northcote who played the Bronson Centre last spring.
Currently, Mo Kenney is working on her third album with the local label, New Scotland Yard. Her show on January 9th put on by Ottawa Music Bus is being held at Gladstone Theatre. Mo Kenney will be playing with her full band so we can expect a night of full sound alongside special guest Shadowhand. Tickets are $25 and doors will open at 7pm. You can find additional information about the show here.
Bonus: When asked what song she didn't write but wish she had, Mo said Five Years by David Bowie, which she has covered at shows in the past.
Merival, Her Harbour & Trails @ Black Squirrel Books
The sun was out on March 26th, the Saturday that Trails, Her Harbour and Merival were set to play at Black Squirrel Books for a much-anticipated all ages show. The crowd filled in the coffee shop fairly quickly, and the venue had an intimate and comfy atmosphere. Chairs were spread out across the floor and low lights shone on the performers. The audience chatted while the acts were setting up.
At around 8 o'clock, the first act Trails took the stage. They had started their set with a beautiful rendition of Imogen Heap's 'Hide and Seek,' immediately cuing the crowd to hush and listen. Their guitar and voice looped and echoed throughout their whole set, sending out waves of psychedelia that entranced us all. The intricate use of pedals and melodies coupled with Allie's soft voice stand them out among Ottawa's young musicians.
The second performer was Her Harbour, a local musician named Gabrielle Giguere that has established herself as one of the leading singer-songwriters in the city. Gabrielle's hauntingly beautiful voice accompanied her delicate autoharp technique perfectly. She enchanted the audience with a passionate performance with her lyrics and vocal abilities. The uniqueness of the autoharp nicely complimented the soft songs. The crowd fell silent during their show, applauding loudly after each mesmerizing song.
Toronto's Merival played next. Merival, the moniker of singer-songwriter Anna Horvath, charmed the crowd with her tender voice and guitar. Horvath dazzled the audience with fragile flutters in their voice to booming ballads that date back to when she was a teenager. The crowd certainly got caught up in the emotional songs, ones that fans of Feist would without a doubt adore. To me, it's the type of music you'd listen to while drinking tea and doing something creative. Merival's music fosters creativity for me and probably many others!
Jon Hynes' "Watchful Creatures" Album Release
Photo: Glenn Nuotio
The intimate ambiance of Pressed on Friday, July 25th couldn't be more welcoming to the evening's concert, celebrating the release of Newfoundland-native Jon Hynes' debut album, Watchful Creatures. A lone flickering strobe light, candles in the windows, and the warm glow of many familiar faces in reunion made for a sentimental night for Hynes and his Ottawa fans.
Opening the night was Jonathan Pearce of indie-folk band Winchester Warm, in a solo performance of the band's newly released album, Belle Attente. Pearce seems to embrace the nostalgia that colours his voice, confessing to carry "the sound of faded cheer". Balmy confessions would be peppered with the occasional variation in tempo, keeping the audience aware of Pearce's nuanced intersection of genre and scene.
Pearce's vocals carried a distinctive tone that was easy to associate with happy gatherings, but shaded with an anticipation for remembering before nostalgia has been given a fair chance to set in. Filled with longing, hope, and cherished memory, Pearce radiated with his heartfelt performance. As he progressed through the Belle Attente set, new arrivals joined the audience and drew closer to the stage, charmed by the genuine friendship of a community that could unite over a fellow artist's completed work.
In a snappy transition from Pearce's introspective set, Callum Runciman and Jimi Vanwassenhoven performed a spirited set as one half of Ottawa's Grime Kings. Runciman and Vanwassenhoven channeled the infectious energy of garage rather than the cosmos promised by an introduction of the band as space pop. The band's latest abum, Honeymooning, reveals the full extent of Grime Kings as a versatile group with a tendency towards noir neo-psych, comfortably fitting in with the likes of Tame Impala or Temples. And while the instrumental accompaniment of the Kings' second half was missing, there was no lack of aggressively layered percussion and cleverly disguised, sensual rhythms of funk to indicate that the Grime Kings are without a doubt a local band to pay close attention to.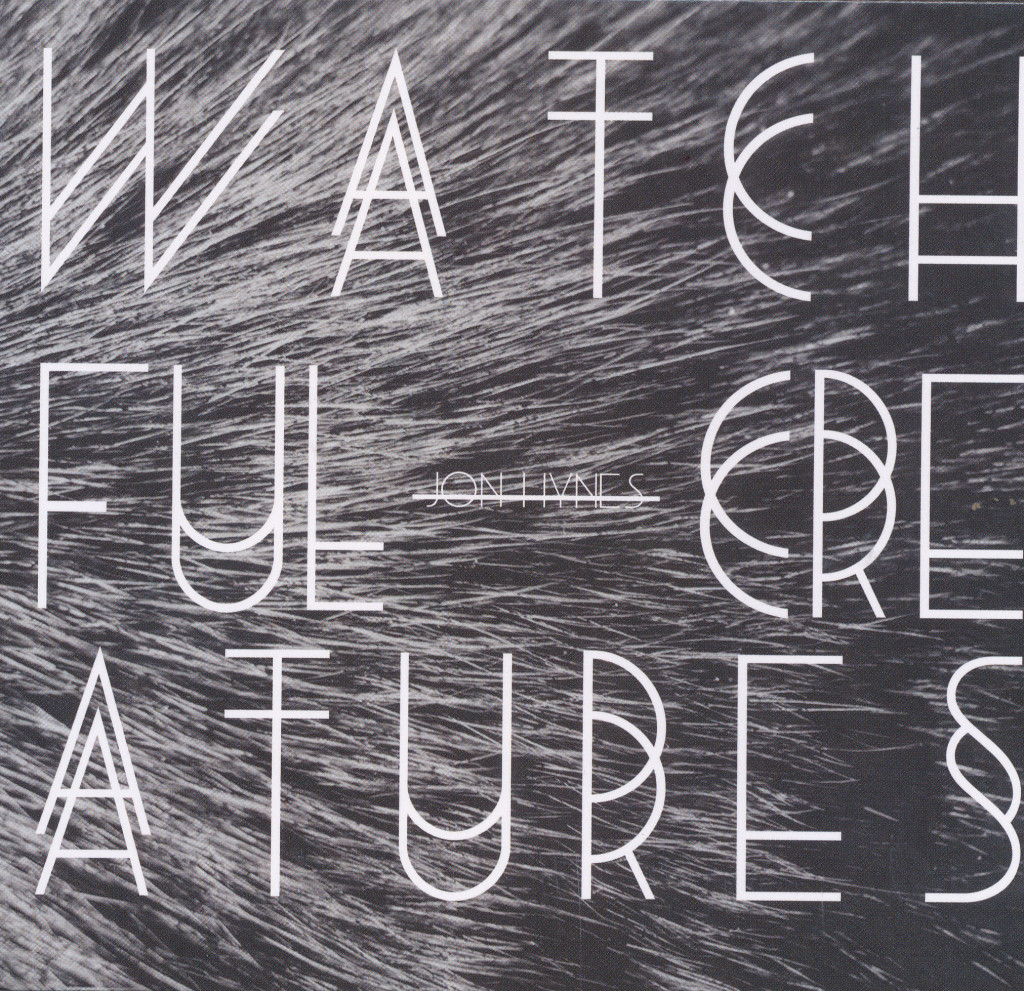 In the focal conclusion to the night, multi-instrumentalist Jon Hynes (Evening Hymns, The Hidden Cameras) took the stage in the accompaniment of some of Ottawa's most familiar musicians: Pat Johnson and Rolf Klausener of The Acorn and Silkken Laumann, Sarah Bradley of Fevers, and David Banoub of Yuma County. There was an undeniable note of celebration in the riling anthems passionately delivered by Hynes, as the collective performed the entirety of Watchful Creatures.
A new addition to Ottawa, Hynes endeared himself to the crowd with simple, honest lyrics. "Paid to act like a trickster while being a traitor," sang Hynes in "Sea Diver", restless between punk disillusionment and soulful confession. Throwing in a tribute to Ottawa's most excellent reputation for heckling, Hynes was well matched with the harmonies of Klausener and Bradley. Keyboardist Bradley herself was captivating with her attentive, clearly emotional performance.
A communal attempt at singing along to "Opinion Piece" succumbed to the soothing tone of Hynes' mounting melodies. The sparse percussion of "One More, Californa" built back the energy of an entranced audience. Called back to the stage for one last song, Hynes performed an ambient and airy solo that united two dancers between the stage and audience.
While he has been attributed with a "shimmering" quality to his sound, approached most closely in the brief prelude of "Forever, Kathleen," John Hynes remains within the moody grasp of indie rock. Hynes fused elements of both Pearce and Grime Kings for a balanced and promising conclusion to his album release party.The visible passion for performance, the sheer physicality of delivering song after song, and the diversity of each artist's individual projects united everyone on stage and in the audience in celebration of Hynes' achievement.