The Beaches
The Beaches and Taylor Knox at The 27 Club
It was a windy night in Ottawa, but people were still lining up outside The 27 Club to get a chance to see the 2018 Juno Breakthrough Group of the year, The Beaches.  With their debut full length album, Late Show, they took Ottawa by storm making a lasting impression for their first national headlining tour.
Taylor Knox opened the night with a commanding performance.  He is no new figure to the Canadian music scene. He started his solo career in 2015 dropping his debut EP, Lines. Now, Knox has once again made his mark with his debut album Love. The Aurora, Ontario native made his way on stage and hit every show 'requirement.' The guitar riffs were tight and he pulled in some lower key moments to round out his time on stage.  He asked the crowd if they would be cool with a 'cool jam' and oh they were. Finding the perfect balance between chill and pumped, the crowd, whether they were familiar with Knox or not, fed back the energy he was exuding with every chord and lyric. You could tell that he had really captured the crowd's attention.
Then it was time, The Beaches brought the Late Show—well, the nice and cool 9:30pm show—but you get what I'm trying to say here.  The anticipation throughout the room was palpable as drummer, Eliza Enman-McDaniel, took the stage with a beat that could shake you to your core, setting the tone of the set. A full house went wild as the rest of the band joined. Their sound was on point, and their overall look and vibe—flawless.
Lead vocalist and bassist Jordan Miller has an undeniable, incomparable stage presence, and Friday night was no different. Her vocals were captivating. She sold the emotions and playfulness behind every song with unfaltering ease.  Guitarist Kylie Miller slayed with her crowd pumping guitar solos and Leandra Earl had one hell of a performance jamming out a perfect mix of keys and guitar with just a sprinkle of the tambourine. Their set was unreal and overall it was everything you could hope for in a loud, and amped-up rock show.
The quartet made a special shout out for May 4th (May the fourth be with you) and threw back to playing at Zaphods years before to a crowd less than half the size of Friday night.  The show hit new levels when they started playing "Money." The energy in the room skyrocketed with jumping bodies in sweat drenched t-shirts and fans belting their hearts out. They closed the night, pre-encore, poetically with "Late Show," prompting a shower of Smarties thrown from fans to the stage.  They came back and killed the encore keeping the crowd hooked for another two high energy, euphoric songs, leaving everyone in the room in a trance wanting more.
Basically, they are one wicked group of women that deliver one hell of a show.  They are a must see, bringing new life to rock n' roll, and owning the title, GRL BAND.
Gallery
Review: The Tim Hortons Ottawa Dragon Boat Festival
The Ottawa Dragon Boat Festival is easily the capital's most underrated summer music festival. For over 20 years, the four-day event has been taking place at Mooney's Bay Beach, bringing over 70, 000 attendees together to celebrate culture and community.
The Ottawa Dragon Boat Foundation was founded in 2004 to help efforts with fundraising for local charities, and has since has raised over $3 million. Even more, the weekend provides the opportunity to browse local vendors, try craft beers and explore one of Ottawa's best beaches.
Thursday, June 23
Like most outdoor festivals, the first night brought in a diverse crowd, ranging from teenagers to families. Most patrons were young adults in July Talk t-shirts, a clear indication of the headliner's popularity and growing fan base. 
The first show of the night was Modern Space, a young five-piece group from Toronto. They played a varied set of original songs and covers, paying tribute to Arcade Fire, Lana Del Rey and The Arctic Monkeys. They were an energetic introduction to the weekend.
Following Modern Space were The Muscadettes, a Montreal-based band who played with July Talk throughout the Maritimes. I'm not sure if it was the fact that the lead singer and bassist are twins, but the band had a seamless unity to its music, playing modern yet classic-sounding rock songs. They gave off a nonchalant, effortlessly cool vibe and were a refreshing reminder that this was actually a beach concert.
Thursday's headliner was July Talk, whose performance easily lived up to the band's rising popularity. Lead singers Leah and Peter's onstage chemistry was electric and charismatic, and their energy animated the audience – there were a few crowd surfers, and even surprising attempts at a mosh pit.
Lead singer Leah Fay's magnetic stage personality was quite possibility the highlight of the night. She is a natural performer, one that ties her hair up halfway through the show (with a scrunchie borrowed from the audience), offers Jameson to the security guards, and seems absolutely at ease onstage. She was inviting and engaging with the audience, making the packed hill feel like an intimate concert.
The band's impressive musical performance and captivating personality created an unforgettably high-energy night that successfully started the weekend off on a high note.
Friday, June 24
Friday night opened with The Beaches, a rock group from Toronto. They sang punky, but light-hearted songs that felt like the epitome of a girl group – charming, energetic, and almost intimidatingly talented. 
The second act was Ria Mae, a Halifax-born solo artist. She sang heartfelt songs ranging from bluesy to indie pop to acoustic. Her soulful, round, Adele-like voice was the highlight, and proved to have impressive stylistic range. Special mention goes to her drummer, Chuck, whose strong performance was a defining accent in Ria Mae's style. Unfortunately, the speakers seemed to be a bit too loud, which carried through to the final performance of the night. Be sure to check out Ria Mae in the NAC Studio's intimate setting on Saturday, October 15.
The evening's headliner was Mother Mother, and their explosively high-energy show was fitting for a Friday night. The five-piece group was much better live; their music felt complete with dancing, strobe lights and an energetic crowd. Lead singer Ryan Guldemond led the band through their set in such a captivating way, it felt like watching a classic rock star. Their show gave off incredible, hypnotic vibes that felt like a hybrid of 80s pop and futuristic synth.
Like the previous night, Mother Mother's vibes were mirrored by the expansive audience. Between songs, Ryan thanked the crowd, explaining that the band had taken a break from performing to write new music. He reflected on world events and preached of peace and unity. Mother Mother's fun and uplifting demeanour was echoed by the audience and was a warm reminder that music can truly bring people together.
Saturday June 25
Saturday night brought in a quieter vibe. The audience was a vibrant mix of teenagers, older adults and families, and the evening's bands emitted a beachy, laid back atmosphere.
The first event was Pony Girl, a young Ottawa band growing in popularity. They were much jazzier than I expected, complete with all-black ensembles and a clarinet solo. Their set felt youthful, however, and was a perfect example of classic meets modern. The band's individual talents came together beautifully in their effervescent set, all playing impressive solos and showcasing young local talent.
Following them was Nap Eyes, a four-piece band from Halifax. They continued the evening's relaxed vibes with a slowed-down set, boasting unique songs falling somewhere between the styles of The Shins and Neutral Milk Hotel.
Saturday's headliner was Alvvays, a beachy, indie pop band from the East Coast. Their set was understated yet exciting; effortless but impressive.
Like always, the crowd reflected the act's demeanour and the audience felt welcoming and content. A few sparklers and even a crowd-surfing beach ball proved that Alvvays' uplifting indie sound was wearing off onto the audience. The band played fan favourites such as "Marry Me, Archie" and "Party Police" from their first and only album, as well as playing a few new originals, hinting at an upcoming release. The new songs were a bit darker and heavier while maintain Alvvays' easygoing vibe, and were well received by the audience. Their encore song was "He's on the Beach" by Kirtsy MacColl, which proved the band's musical talents even outside their unique, original singles. It was an impressive set in every way possible.
Unfortunately, I couldn't make it to the final night of concerts, but I have no doubt that Ottawa's A Tribe Called Red was the perfect way to conclude one of the summer's first festivals. Overall, the weekend was an impressive start to festival season and an uplifting, welcoming celebration of both local talent and international culture.
Thirsty Thursday: Beau's Oktoberfest Mix Pack Mix Tape
Beer: Beau's Mix Pack by Beau's Brewery
Pairing: Beau's Oktoberfest playlist
About the Beer:  For the people that know me, Beau's Oktoberfest is my Christmas. I would be thrown into a depression if I could not attend in any given year. The people I've met there, including our very own Eric Scharf, Brad Campeau (before he was Brew Donkey), the amazing people at Beau's, and countless others have been a mainstay in my life. Like the craft beer scene, I've seen Beau's Oktoberfest grow over the last few years from a few beer enthusiasts to an onslaught of new beer lovers. The indie guy in me wants it to stay small, but seeing the growth of an industry that I love makes it even more exceptional.
Beau's Oktoberfest is now a bona fide music festival as well. I know a few who don't even like beer but go for the music. This year's lineup is no exception. I'm pairing the new Beau's mix pack with bands scheduled to play Oktoberfest on October 2nd and 3rd.
Please visit Beaus.ca for ticket information. DO NOT WAIT!! as tickets are almost sold out!
Commercial description:
Haters Gonna Hate is an extra-strong interpretation of Beau's flagship ale Lug Tread. Haters is a tribute to the very first batch of Lug Tread, which was accidentally super-concentrated… with tasty results. Nine years later, Beau's recreated this happy accident with Haters Gonna Hate. Unfiltered and orange-hued, this beer has tropical aromas (think mango or papaya), and a mild "cattiness" contributed by the addition of Nelson-Sauvin hops. A clean malt presence allows for balance of moderate-to-high hop bitterness.
Weiss O'Lantern is a pumpkin-wheat beer, spiced with ginger, cinnamon and orange peel. Orange-hued with a tall creamy head, this fall classic allows flavours of pumpkin flesh, citrus and spice to shine through a full wheat body. There are hints of banana and clove, topped off with a satisfying graham-cracker finish. Each batch of Weiss O'Lantern is made with more than 350 pounds of certified organic pumpkin purée.
…and Boom Gose the Dynamite is a hazy, flavourful wheat beer that is based on a recently revived German beer style called a gose. Brewed with an addition of sea salt and organic coriander seeds, expect citrusy aromas followed by a pleasant saltiness and a hint of subtle acidity in each sip. The name "gose" comes from a river that flows through the town of Goslar, in Lower Saxony. The saltiness, which typifies the style, is attributable to the mineral-rich water supply in the region.
Boghopper is an experimental hybrid: a dark and hazy wheat beer, with an amped up hop presence and locally harvested organic bog myrtle for added complexity. Fruit and licorice aromas meld with juicy hops, and an earthy spiciness jumps in mid-palate. Boghopper's mouthfeel is initially delicate and fruity, followed by assertive waves of herbal tannins. The hop flavour is dominant, and the finish is dry and woodsy.
The Music: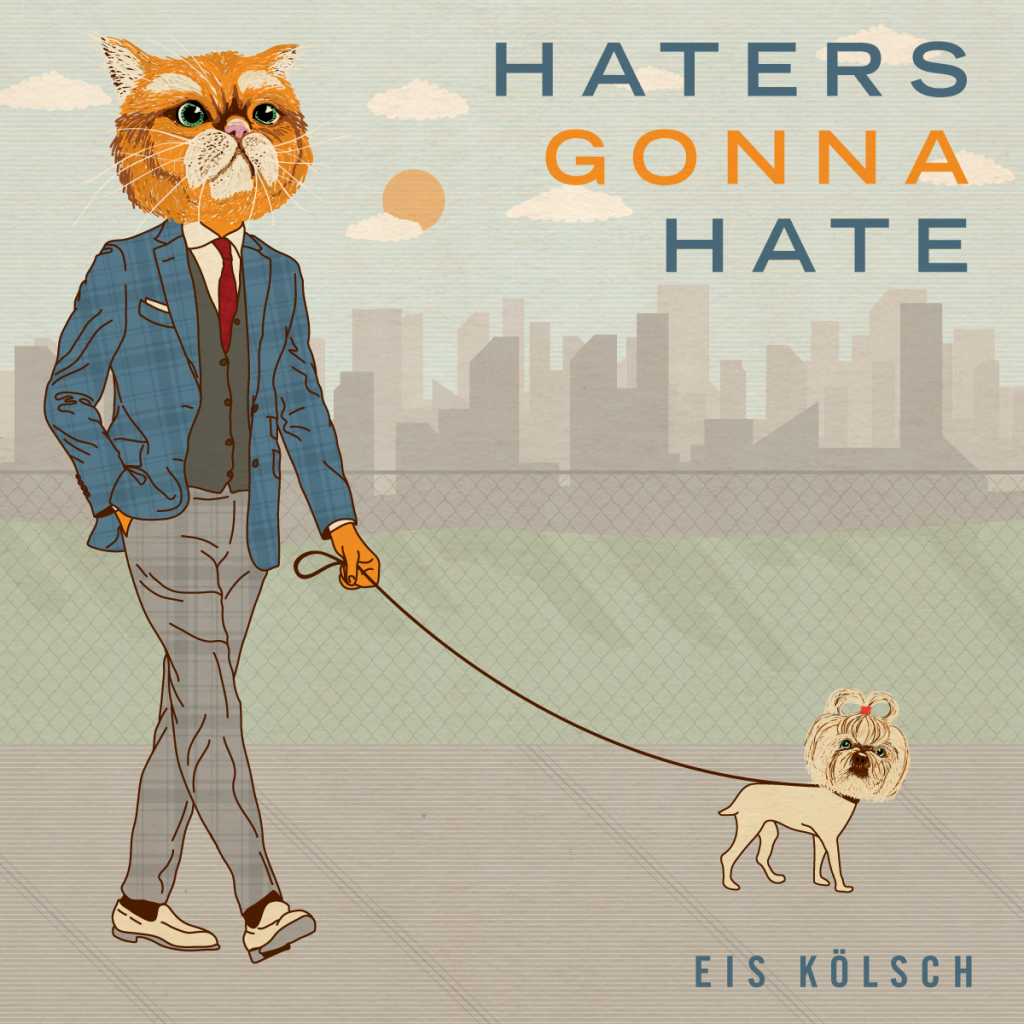 Beer: Haters Gonna Hate and the love/hate playlist
The Beaches "Strangelove"
Playing Saturday at 5:25 p.m. on the Main Stage.
Yukon Blonde "Make U Mine"
Headlining Friday at 10 p.m. on the Main Stage.
The Elwins "It Ain't Over 'Til It's Over"
Plaing Friday at 6:25 p.m. on the Main Stage.
The Dears "Here's to the death of all romance"
Playing Friday at 8:55 p.m. on the Main Stage.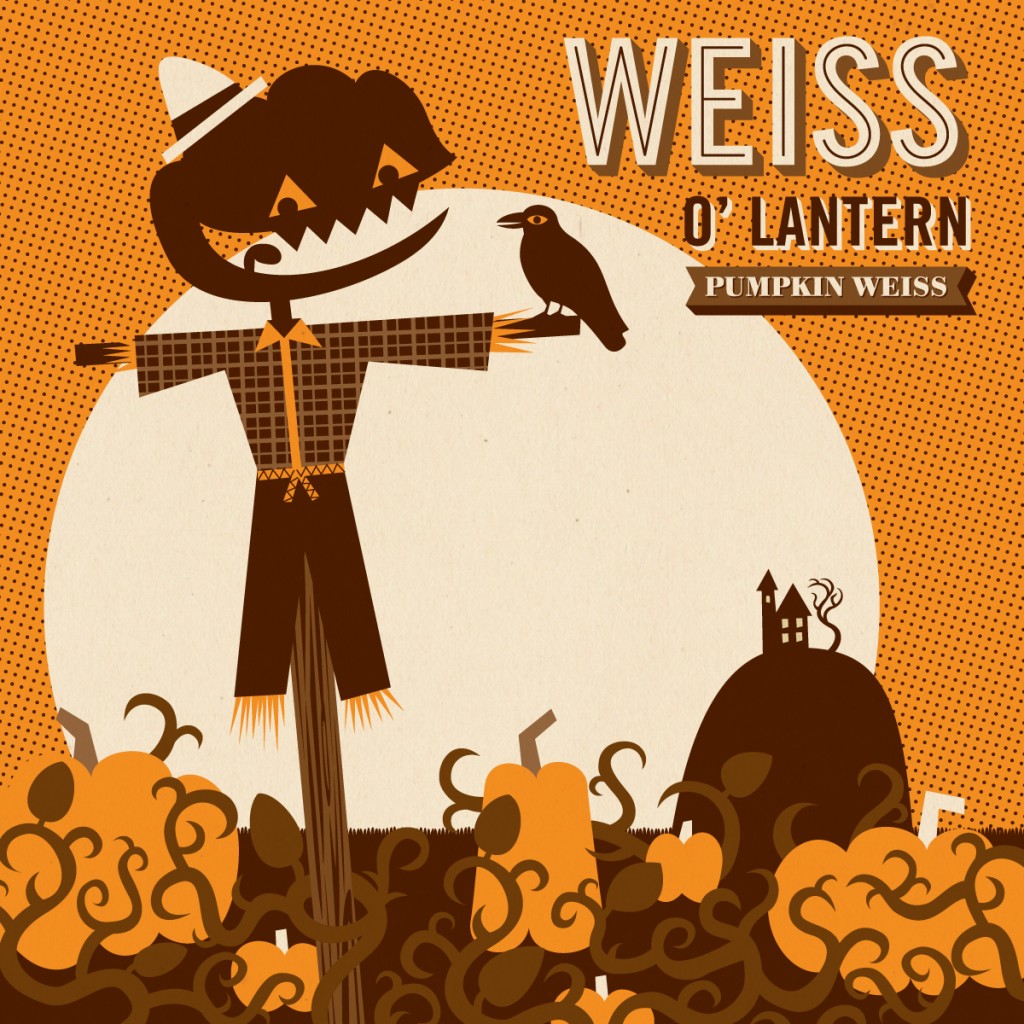 Beer: Weiss O'Lantern and the Halloween playlist
The Flatliners "Fangs"
Headlining Saturday at 7:30 p.m. on the Skate Stage
Hellbros "Rock & Roll Acid Zombies" and/or "Dead City Rockers"
Playing Friday at 5:30 p.m. on the Skate Stage
CRVSADES "The Incantations"
Playing Saturday at 6 p.m. on the Skate Stage
The Pack A.D. "Wolves and Werewolves"
Playing Friday at 7:50 p.m. on the Main Stage.
Beer: …and Boom Gose the Dynamite and the explosive playlist
Fucked Up "Echo Boomer"
Playing Saturday at 6:30 p.m. on the Main Stage.
Dig It Up "Too Fun"
Playing Friday at 7 p.m. on the Skate Stage
Powernap "Beautiful Day"
Headlining the Skate Stage on Friday at 8 p.m.
Barrasso "Coup de Dés"
Playing Saturday at 4:30 p.m.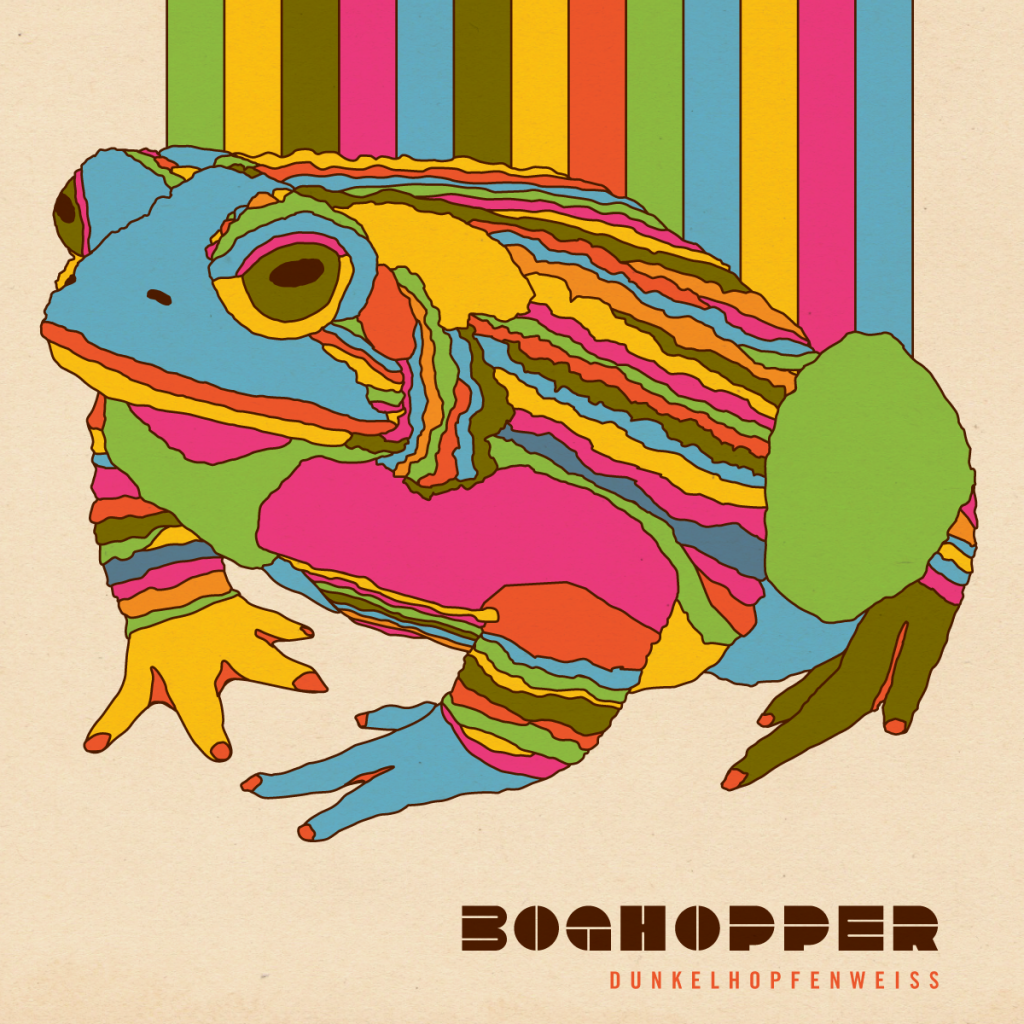 Beer: Boghopper and the froggy playlist
ALVVAYS "Dives"
Headlining Friday at 8 p.m. on the Main Stage.
Yukon Blond "Water"
Headlining Friday at 10 p.m. on the Main Stage.
Mother's Children "Out Of The Dark"
Playing Saturday at 4:45 p.m. on the Skate Stage.
The Pack A.D. "The Water"
Playing Friday at 7:50 p.m. on the Main Stage.
Honorable mentions
The Nasties "Time to Loose"
Playing Saturday at 5:15 p.m. on the Black Forest (Skate Stage)
The Almighty Trigger Happy "Blood Red And Forever Happy"
Playing Saturday at 6:45 p.m. on the Black Forest (Skate Stage)
Walter Ostanek "Beer Barrel Polka"
Playing Friday and Saturday during the day.
Don't forget to enter to win a Beau's & Dine Alone Records prize pack including free vinyl, digital downloads, apparel, and more! Enter here. 
Have a great Oktoberfest everyone! Be good to each other and have a designated driver!
Contact me on twitter @danielbordage or at dropthatspills@gmail.com for suggestions, comments or just to say hi.
RBC Bluesfest Day 10: Brandon Allan, The Beaches, Interpol & Milky Chance
RBC Bluesfest Press Images, Photo: Danyca MacDonald
Starting my evening in the Barney Danson Theatre to see Brandon Allan and his band was a good call. Outside, the sun was beating hard and the crowd was already growing thick, so the mellow coolness of the dark hall was welcomed gladly. This set was a very different vibe from anything else I'd seen at Bluesfest so far—Allan himself even commented that it felt "more like a band practice with people here, than a show…which is awesome. I'm saying it's better. Always better at practice." The northern lights-ish stage set up paired nicely with the waves of pedal steel guitar and sincere, understated vocals of this "alternative country folk rock whatever" (says the bandcamp) act from right here in Ottawa. Precise and soothing. Well done.
Next up, The Beaches on the Canadian Stage. Very cool all-woman rock band from Toronto (hence "The Beaches"). Heard some laughs and derisive comments when they appeared on stage (can this stop? It's 2015.) but these were quickly dismissed by absolute shredding and incredibly commanding stage presence from lead vocalist Jordan Miller. For fans of The Kills, Screaming Females, Arctic Monkeys. Bonus: their outfits and personal style were very similar to a lot of young women attending the festival. Pretty cool to see yourself represented on stage like that.
Caught an old favourite of mine, Interpol, on the Claridge Homes Stage next… and was mildly disappointed. It was rad to hear some of my fave nostalgic tunes live from the source, but the band seemed bored, their performance formulaic; they nailed it, but it lacked heart. To be fair, the guys were wearing mostly all black (one in a full suit), staring straight into the hot sun, and they've probably performed this set on festival circuits a hundred times… but still, kind of a bummer. The visual accompaniment was also pretty cheesy: a giant black and white photo of hands backing the stage and dark stock video of stormy seas broken by static on the two display screens to the left and right. I see what you were going for, Interpol, but it felt contrived. Oh well.
My last and most enjoyed set of the night was Milky Chance back on the Canadian Stage for an hour and a half of straight-up fun. The act's minimalist dance pop with subtle guitar picking was exactly what the crowd wanted—we all danced, we all grooved, we all enjoyed the summer vibes. Surprisingly complimentary: harmonica and bass drops. The lighting set up was probably the best I've seen at the fest so far: a design of three abstracted moons above a city skyline illuminated with alternating colours. The set list order was also perfect, newer stuff at the beginning and sing-along hits "Down by the River" (played down by our river!), "Running," and "Stolen Dance" in the last 20 minutes. Nothing I would change about this show.
And with that, my coverage of Bluesfest 2015 has come to an end. Final thoughts: porta-potty maintenance was top notch. They barely smelled. Also, thanks for the bean bag chill zone, RBC. Catch ya later.