The Dears make their triumphant return to Ottawa
The Dears are something of a simmering phenomenon in Canadian music. While they never really "exploded" during the early 2000's Canadian indie music renaissance like other bands such as Metric or Broken Social Scene, The Dears have harnessed the capability to survive more than two decades making music without fail. Their music is often described as orchestral, dark, and romantique. But at the core they are a rock and roll band that are out to make music that people can connect with, and carry out dynamic, dramatic performances live.
Since forming in 1995, The Dears have released six studio albums, played showcases at festivals like SXSW, been nominated for multiple awards including two for the Polaris Prize and once for a Juno, and launched an international career that has seen them tour extensively across Canada, USA, UK, Europe, Japan and Australia. Moreover, the bands has shared the stage with high-profile acts such as Sloan, The Tragically Hip, Keane, The Secret Machines and Morrissey.
On the heels of releasing last year's Times Infinity Volume One last year, The Dears are making their return to the nation's capital and re-connect with their Ottawa fans at the National Arts Centre on May 27. I caught up with band members Natalia Yanchak and Murray Lightburn in advance of the show, which you can read below.
---
Interview with The Dears
Given all the highs and lows of making music for so long, what mentality did the band approach the writing and recording of Times Infinity Parts One and Two?
NY: I wouldn't say there is any particular "mentality" — it's more of a vibe. Songs, ideas, riffs, words, they all occur somewhat at random. When we started getting serious about hitting the studio for Times Infinity Vol. I & II, it meant there was a sizeable pile of these song scraps. The scraps are magnetically drawn together, into songs: parts becoming movements, pieces interlocking, others not making the grade. There's no process that is set in stone. We just go with the flow, and if a song — or album, for that matter — is meant to be, then it will exist!
In what ways did Murray Lightburn's solo album influence The Dears' music? 
ML: My solo work was approached possibly by taking it to the extreme; it was a near absolute solitary affair – almost to the point of madness. Without question, to be in a room full of people making music is most welcome after 2 years of that process.
'Times Infinity Part One' seems to have some dark themes woven into its tracks, yet there is a sense of light-heartedness that is apparent as well. Can you talk a bit about this? 
NY: Our greatest influence is *life* — as pretentious as that sounds. And life, at times, can get pretty dark. And on a philosophical level, your life is dictated by how you interpret the darkness. Do you take it on? Do you deflect it? Suppress it? Engage it? Handle it? In this way, we're not singing about anything new, we're just suggesting that, from time to time, the listener take a look into the brutal mirror we are holding, and to not let what they see take them down. Because, to counter the darkness, life is full of love….
Many fans are waiting in anticipation for 'Times Infinity Part Two' to drop. In what ways is it related to Part One? Can we expect it to build off of the first part, or is there something different planned?
NY: We've hinted at the "greater darkness" of Volume Two with the album closer for Volume One, "Onward and Downward." We state that we all die alone, because — until we are able to merge our consciousness' via some advanced neural network — all we have is ourselves. Have you made the effort to know yourself? Was it worth it? It doesn't have to be dark, but as human beings we tend to lean negative.
What is your favourite kind of show to play live? Is there a favourite venue the band loves playing?
NY: The venue is secondary, in a way. The best part of a show is connecting with the audience. The room could be full of people who aren't interested, and if I look out and see a single person singing along, or losing their mind to our music, then it's a success! That said, walking into a club that smells of stale beer and with unreliable electricity on stage does get old. As a professional musician, I just want to be working in a professional environment. And rock'n'roll is still entrenched in a 90's grittiness that is barely cool anymore.
Having been involved in the national music scene for so long, what is your take on the state of Canadian music today? Which Canadian artists are you really into these days? 
NY: I think if more bands and artists today asked themselves "What would Godspeed do?" we'd be in better shape. Instead, we spend more time obsessing over the "socials": followers, likes, tweets and retweets, etcetera. Sadly, this stuff is the new currency in the entertainment biz, and has no bearing on the quality of a band or artist. It's like a popularity contest, like high school elections for class president. This bandwagoning creates disparity: it's a wolf in sheep's clothing. We believe the "people are talking," but really we are being told what to do by gatekeepers, marketeers, bought-out tastemakers and other purse-string holders. It's ugly, and rarely merit-based. I mean, when you have Justin Bieber dissing music awards (like he recently did at the BBMA's), then something is wrong with the industry! Forcing an intersection of capital "a" Art and business is going to inevitably get ugly. And Canada is no exception.
---
Catch The Dears at the NAC Studio on May 27 at 8:00 pm. Tickets are $33, available online here or at the NAC box office.
Thirsty Thursday: Beau's Oktoberfest Mix Pack Mix Tape
Beer: Beau's Mix Pack by Beau's Brewery
Pairing: Beau's Oktoberfest playlist
About the Beer:  For the people that know me, Beau's Oktoberfest is my Christmas. I would be thrown into a depression if I could not attend in any given year. The people I've met there, including our very own Eric Scharf, Brad Campeau (before he was Brew Donkey), the amazing people at Beau's, and countless others have been a mainstay in my life. Like the craft beer scene, I've seen Beau's Oktoberfest grow over the last few years from a few beer enthusiasts to an onslaught of new beer lovers. The indie guy in me wants it to stay small, but seeing the growth of an industry that I love makes it even more exceptional.
Beau's Oktoberfest is now a bona fide music festival as well. I know a few who don't even like beer but go for the music. This year's lineup is no exception. I'm pairing the new Beau's mix pack with bands scheduled to play Oktoberfest on October 2nd and 3rd.
Please visit Beaus.ca for ticket information. DO NOT WAIT!! as tickets are almost sold out!
Commercial description:
Haters Gonna Hate is an extra-strong interpretation of Beau's flagship ale Lug Tread. Haters is a tribute to the very first batch of Lug Tread, which was accidentally super-concentrated… with tasty results. Nine years later, Beau's recreated this happy accident with Haters Gonna Hate. Unfiltered and orange-hued, this beer has tropical aromas (think mango or papaya), and a mild "cattiness" contributed by the addition of Nelson-Sauvin hops. A clean malt presence allows for balance of moderate-to-high hop bitterness.
Weiss O'Lantern is a pumpkin-wheat beer, spiced with ginger, cinnamon and orange peel. Orange-hued with a tall creamy head, this fall classic allows flavours of pumpkin flesh, citrus and spice to shine through a full wheat body. There are hints of banana and clove, topped off with a satisfying graham-cracker finish. Each batch of Weiss O'Lantern is made with more than 350 pounds of certified organic pumpkin purée.
…and Boom Gose the Dynamite is a hazy, flavourful wheat beer that is based on a recently revived German beer style called a gose. Brewed with an addition of sea salt and organic coriander seeds, expect citrusy aromas followed by a pleasant saltiness and a hint of subtle acidity in each sip. The name "gose" comes from a river that flows through the town of Goslar, in Lower Saxony. The saltiness, which typifies the style, is attributable to the mineral-rich water supply in the region.
Boghopper is an experimental hybrid: a dark and hazy wheat beer, with an amped up hop presence and locally harvested organic bog myrtle for added complexity. Fruit and licorice aromas meld with juicy hops, and an earthy spiciness jumps in mid-palate. Boghopper's mouthfeel is initially delicate and fruity, followed by assertive waves of herbal tannins. The hop flavour is dominant, and the finish is dry and woodsy.
The Music: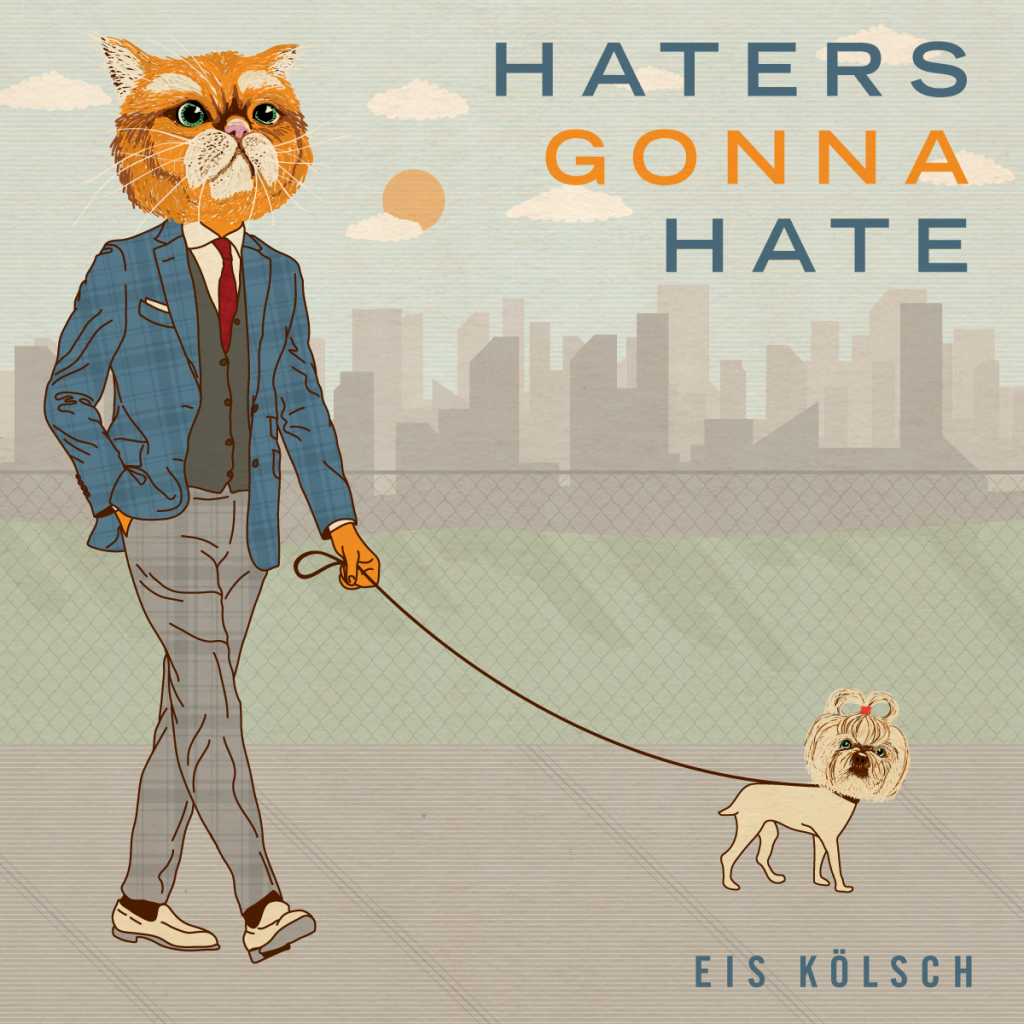 Beer: Haters Gonna Hate and the love/hate playlist
The Beaches "Strangelove"
Playing Saturday at 5:25 p.m. on the Main Stage.
Yukon Blonde "Make U Mine"
Headlining Friday at 10 p.m. on the Main Stage.
The Elwins "It Ain't Over 'Til It's Over"
Plaing Friday at 6:25 p.m. on the Main Stage.
The Dears "Here's to the death of all romance"
Playing Friday at 8:55 p.m. on the Main Stage.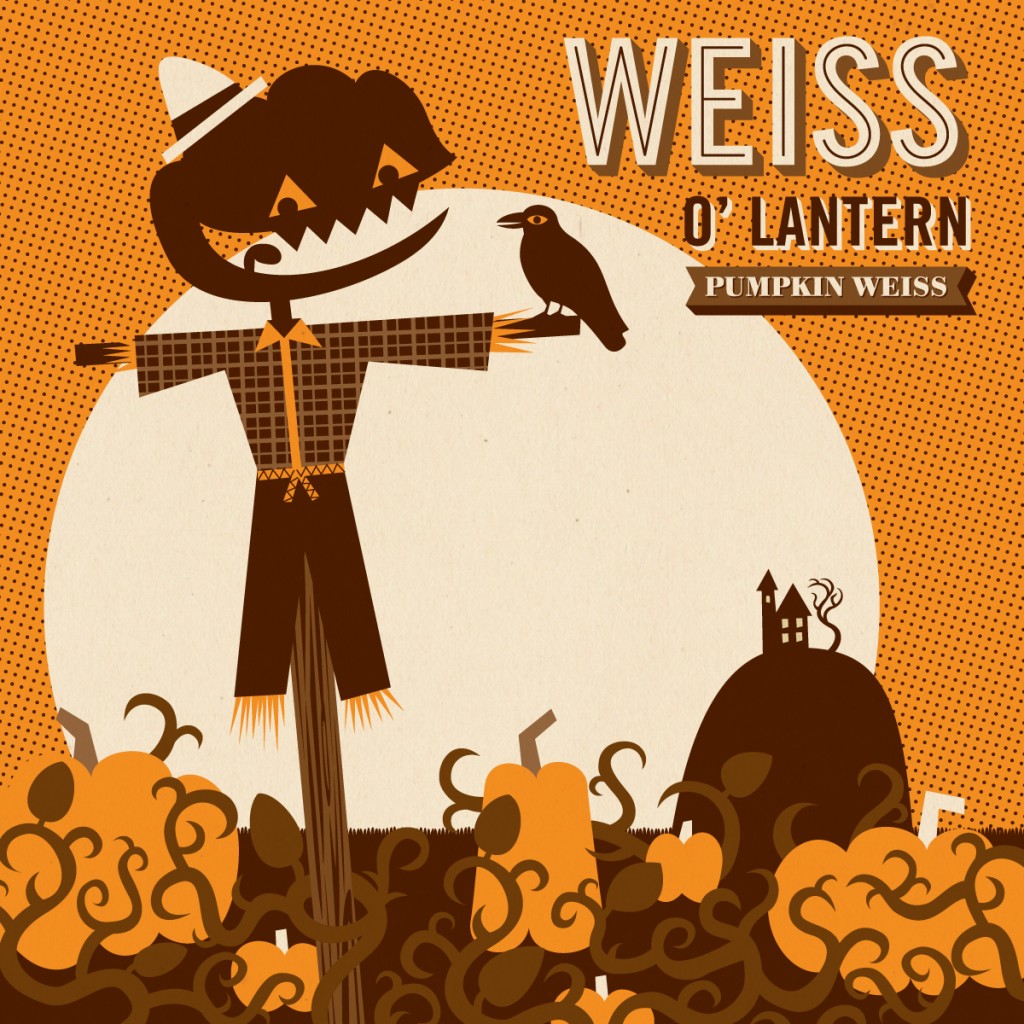 Beer: Weiss O'Lantern and the Halloween playlist
The Flatliners "Fangs"
Headlining Saturday at 7:30 p.m. on the Skate Stage
Hellbros "Rock & Roll Acid Zombies" and/or "Dead City Rockers"
Playing Friday at 5:30 p.m. on the Skate Stage
CRVSADES "The Incantations"
Playing Saturday at 6 p.m. on the Skate Stage
The Pack A.D. "Wolves and Werewolves"
Playing Friday at 7:50 p.m. on the Main Stage.
Beer: …and Boom Gose the Dynamite and the explosive playlist
Fucked Up "Echo Boomer"
Playing Saturday at 6:30 p.m. on the Main Stage.
Dig It Up "Too Fun"
Playing Friday at 7 p.m. on the Skate Stage
Powernap "Beautiful Day"
Headlining the Skate Stage on Friday at 8 p.m.
Barrasso "Coup de Dés"
Playing Saturday at 4:30 p.m.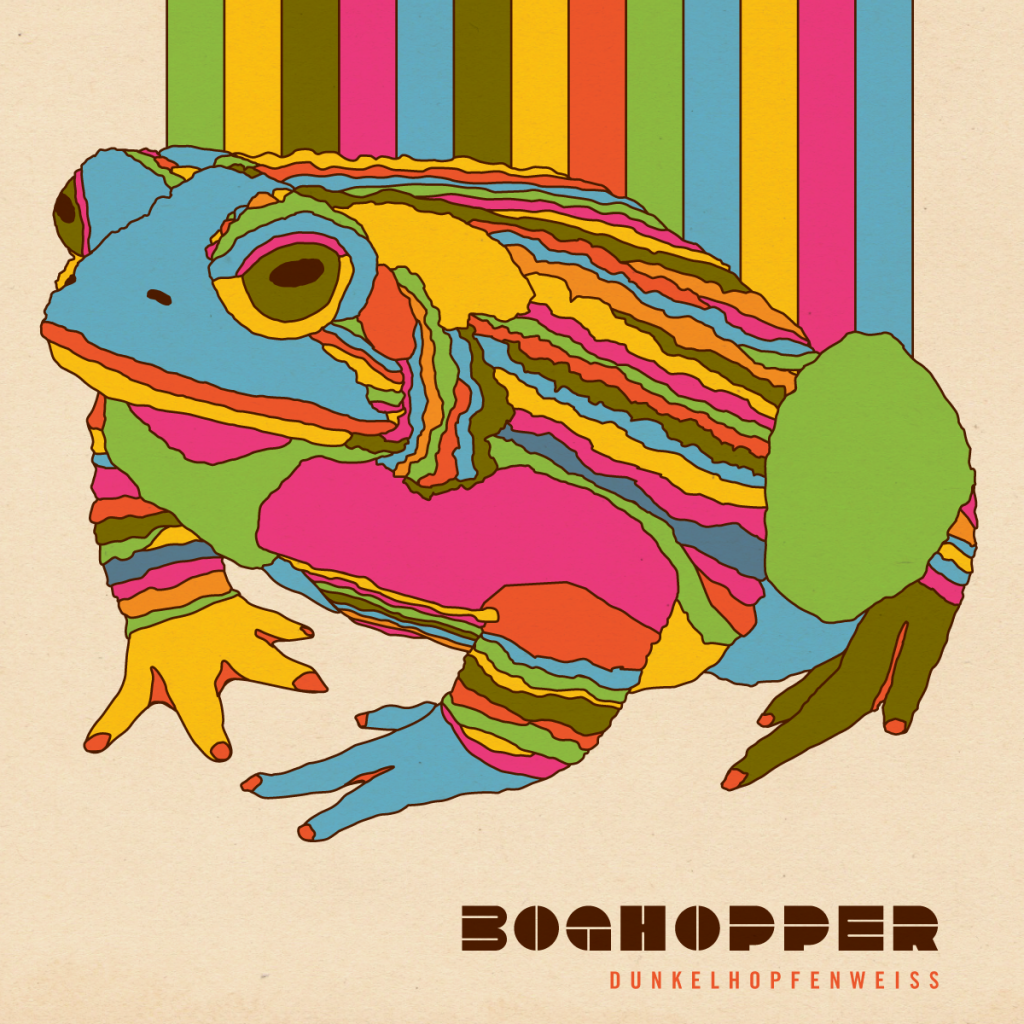 Beer: Boghopper and the froggy playlist
ALVVAYS "Dives"
Headlining Friday at 8 p.m. on the Main Stage.
Yukon Blond "Water"
Headlining Friday at 10 p.m. on the Main Stage.
Mother's Children "Out Of The Dark"
Playing Saturday at 4:45 p.m. on the Skate Stage.
The Pack A.D. "The Water"
Playing Friday at 7:50 p.m. on the Main Stage.
Honorable mentions
The Nasties "Time to Loose"
Playing Saturday at 5:15 p.m. on the Black Forest (Skate Stage)
The Almighty Trigger Happy "Blood Red And Forever Happy"
Playing Saturday at 6:45 p.m. on the Black Forest (Skate Stage)
Walter Ostanek "Beer Barrel Polka"
Playing Friday and Saturday during the day.
Don't forget to enter to win a Beau's & Dine Alone Records prize pack including free vinyl, digital downloads, apparel, and more! Enter here. 
Have a great Oktoberfest everyone! Be good to each other and have a designated driver!
Contact me on twitter @danielbordage or at dropthatspills@gmail.com for suggestions, comments or just to say hi.