The Elwins + Heyrocco & Mosely @ House of TARG
Photos by Elizabeth Durnford
It all began as a typical night at House of TARG. I arrived just after 9 and immediately ordered a plate of perogies and a tall can of Pilsner, complete with signature TARG dent. I played a few games of Star Wars pinball (less than two weeks now!) and mulled around a bit, gawking at the diversity of metal heads, punks, goths, and hipsters. Literally anyone is welcome here. I eventually found myself at the merch table where I was greeted by the most raggedy group of young men I have had the pleasure of setting my beautiful blue eyes on, and a girl in a hotdog costume. After a round of vigorous hellos and a hand shake from a gentleman who called himself "Taco," I came to realize who I was speaking with.
Heyrocco is a self described "Disney Grunge" band from Charleston, South Carolina – "South Carolina's First Rock Band," as I'm reminded by the large patch stitched on the back of singer Nate Dogg's military jacket (I was speaking to a newly converted fan after the show who was wearing the same jacket, apparently Nate sold it to him, right off of his back, for 50 bucks). Anything to get by when you're on the road seems to be the lifestyle these guys are living, and living it they are. From the moment Heyrocco crammed themselves onto the small stage at TARG, their energy didn't fade for a second. Barefooted Nate Dogg stands front right, the words 'DON'T SHOOT!' painted on the front of his guitar in bold, white letters, "Hello Toronto" he muses into the microphone, antagonizing the crowd just enough. This is the kind of guy I want to tell me to fuck off and he looks like he would, with just the right amount of idontgivetwoshits attitude. But he wouldn't, because these guys are some of the friendliest dudes I have ever had the pleasure of talking to.
Heyrocco released their debut album Teenage Movie Soundtrack in early 2015, and their setlist was comprised of mostly songs off of this album. Standout moments for me were, 'Loser Denial' and 'Elsewhere' although the entire show was fantastic with great energy and loud, in your face rock music. If you get the chance to catch a Heyrocco show near you, take it! You won't regret it! You too might be able to pee next to a barefoot grunge-punk in a bar bathroom.
After Heyrocco played an absolutely killer show, which likely damaged my hearing permanently, ABBA's 'Dancing Queen' comes on in the bar and the TARG crew quickly tear down the stage and set up for the next artist. Mosely is an Ottawa-based, high energy family band. Lead singer Dani and bass player Mat are married and the drummer is her younger brother. It's all so cute. Mosely played an entertaining show, complete with an out of place head banging fan. Dani has a nice voice and the band has a solid sound. Also, tons of merch! For the love of God, go buy some merch, people!
After another flash teardown by the TARG crew, during which another track from the Mama Mia! soundtrack was playing as background music, The Elwins are up. The Elwins are an independent band from Keswick, Ontario. They started the year off strong with the release of their second full-length album, Playing for Keeps. The single from this album, 'So Down Low' reached #12 on Canadian alternative radio and was featured in an ad campaign for Fido.
Two spherical cones just barely managed to fit onto the stage with the band. The cones, as well as multi-coloured lights on the floor, lit up along with the music. It was a truly impressive spectacle considering that the stage is smaller than a dorm room. When combined with smoke machines and a setlist padded with high energy songs that the crowd seems to know all the words to, you've got all the makings of an entertaining show. The Elwins start off with some upbeat, pop-influenced indie rock. Songs like 'Bubble' and 'Show Me How To Move' seemed to really get the crowd going. The band relaxed a bit and started to visibly have more fun after the crowd started singing along and dancing, prompted by the girl in the hotdog costume. When the band came to their hit 'So Down Low' there wasn't a single person in that bar, including the bartenders, who weren't dancing. Heyrocco and the hotdog joined them on the cramped and tiny stage for hype factor. They finished their set off with 'Way Too Long' (which their set was not) and finally a cover of a Beyonce track. The night was a triumphant success. The Elwins move on the the East coast after this to finish off the Canadian leg of their world tour.
Check out more of Spectrasonic's upcoming shows here.
Thirsty Thursday: Beau's Oktoberfest Mix Pack Mix Tape
Beer: Beau's Mix Pack by Beau's Brewery
Pairing: Beau's Oktoberfest playlist
About the Beer:  For the people that know me, Beau's Oktoberfest is my Christmas. I would be thrown into a depression if I could not attend in any given year. The people I've met there, including our very own Eric Scharf, Brad Campeau (before he was Brew Donkey), the amazing people at Beau's, and countless others have been a mainstay in my life. Like the craft beer scene, I've seen Beau's Oktoberfest grow over the last few years from a few beer enthusiasts to an onslaught of new beer lovers. The indie guy in me wants it to stay small, but seeing the growth of an industry that I love makes it even more exceptional.
Beau's Oktoberfest is now a bona fide music festival as well. I know a few who don't even like beer but go for the music. This year's lineup is no exception. I'm pairing the new Beau's mix pack with bands scheduled to play Oktoberfest on October 2nd and 3rd.
Please visit Beaus.ca for ticket information. DO NOT WAIT!! as tickets are almost sold out!
Commercial description:
Haters Gonna Hate is an extra-strong interpretation of Beau's flagship ale Lug Tread. Haters is a tribute to the very first batch of Lug Tread, which was accidentally super-concentrated… with tasty results. Nine years later, Beau's recreated this happy accident with Haters Gonna Hate. Unfiltered and orange-hued, this beer has tropical aromas (think mango or papaya), and a mild "cattiness" contributed by the addition of Nelson-Sauvin hops. A clean malt presence allows for balance of moderate-to-high hop bitterness.
Weiss O'Lantern is a pumpkin-wheat beer, spiced with ginger, cinnamon and orange peel. Orange-hued with a tall creamy head, this fall classic allows flavours of pumpkin flesh, citrus and spice to shine through a full wheat body. There are hints of banana and clove, topped off with a satisfying graham-cracker finish. Each batch of Weiss O'Lantern is made with more than 350 pounds of certified organic pumpkin purée.
…and Boom Gose the Dynamite is a hazy, flavourful wheat beer that is based on a recently revived German beer style called a gose. Brewed with an addition of sea salt and organic coriander seeds, expect citrusy aromas followed by a pleasant saltiness and a hint of subtle acidity in each sip. The name "gose" comes from a river that flows through the town of Goslar, in Lower Saxony. The saltiness, which typifies the style, is attributable to the mineral-rich water supply in the region.
Boghopper is an experimental hybrid: a dark and hazy wheat beer, with an amped up hop presence and locally harvested organic bog myrtle for added complexity. Fruit and licorice aromas meld with juicy hops, and an earthy spiciness jumps in mid-palate. Boghopper's mouthfeel is initially delicate and fruity, followed by assertive waves of herbal tannins. The hop flavour is dominant, and the finish is dry and woodsy.
The Music: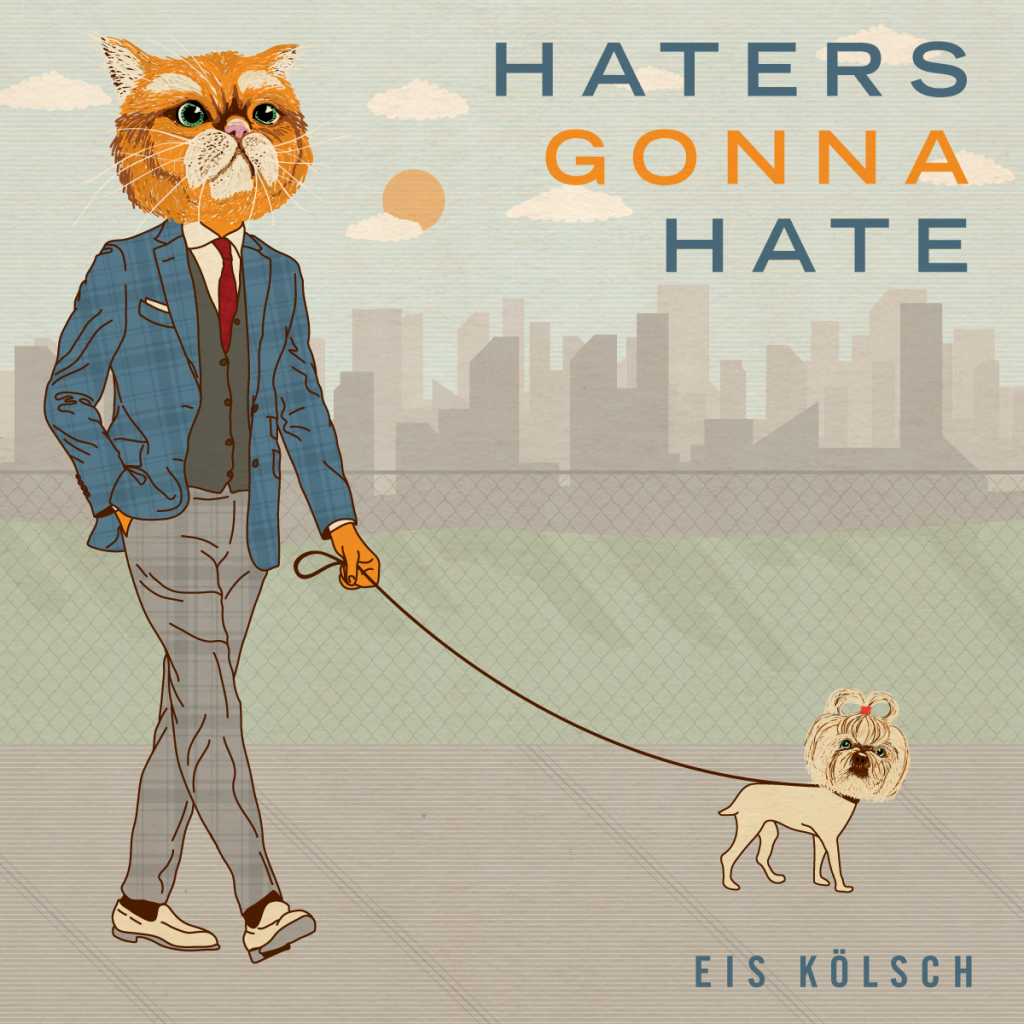 Beer: Haters Gonna Hate and the love/hate playlist
The Beaches "Strangelove"
Playing Saturday at 5:25 p.m. on the Main Stage.
Yukon Blonde "Make U Mine"
Headlining Friday at 10 p.m. on the Main Stage.
The Elwins "It Ain't Over 'Til It's Over"
Plaing Friday at 6:25 p.m. on the Main Stage.
The Dears "Here's to the death of all romance"
Playing Friday at 8:55 p.m. on the Main Stage.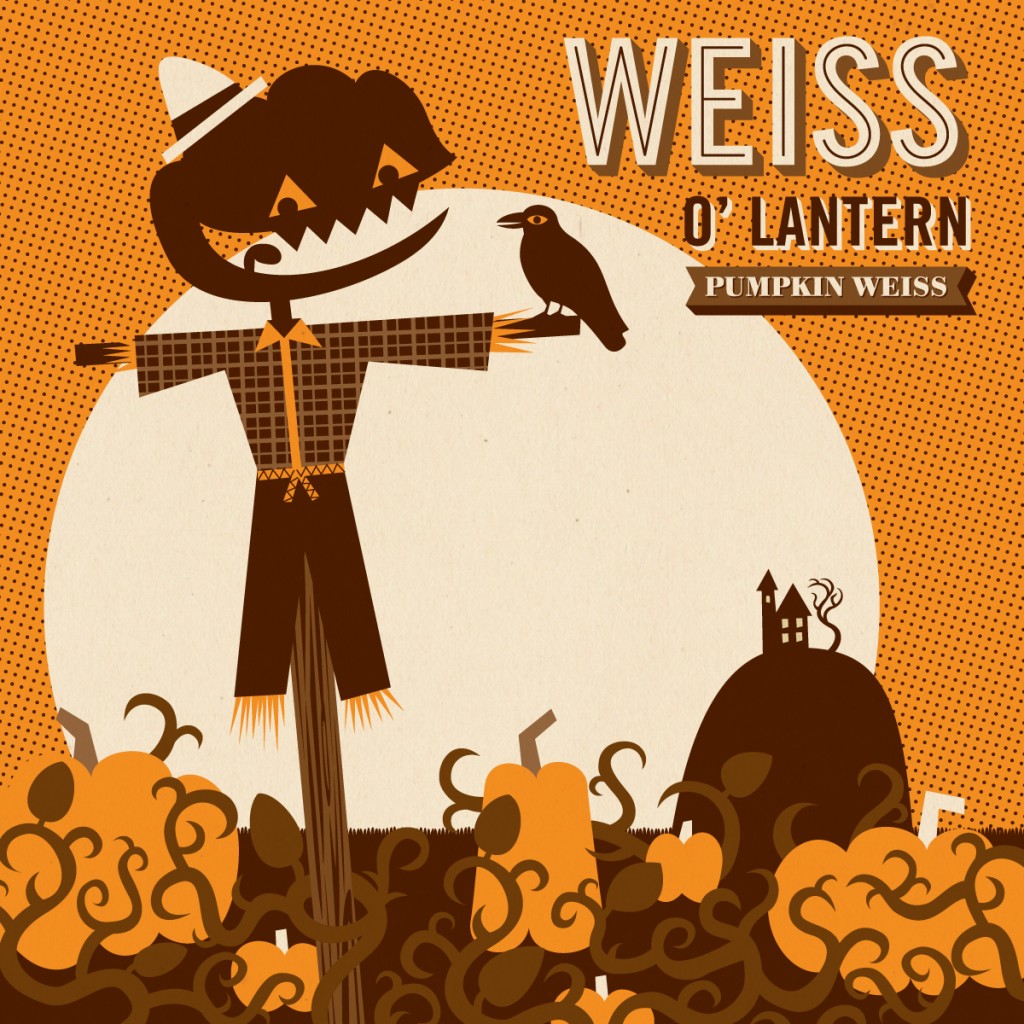 Beer: Weiss O'Lantern and the Halloween playlist
The Flatliners "Fangs"
Headlining Saturday at 7:30 p.m. on the Skate Stage
Hellbros "Rock & Roll Acid Zombies" and/or "Dead City Rockers"
Playing Friday at 5:30 p.m. on the Skate Stage
CRVSADES "The Incantations"
Playing Saturday at 6 p.m. on the Skate Stage
The Pack A.D. "Wolves and Werewolves"
Playing Friday at 7:50 p.m. on the Main Stage.
Beer: …and Boom Gose the Dynamite and the explosive playlist
Fucked Up "Echo Boomer"
Playing Saturday at 6:30 p.m. on the Main Stage.
Dig It Up "Too Fun"
Playing Friday at 7 p.m. on the Skate Stage
Powernap "Beautiful Day"
Headlining the Skate Stage on Friday at 8 p.m.
Barrasso "Coup de Dés"
Playing Saturday at 4:30 p.m.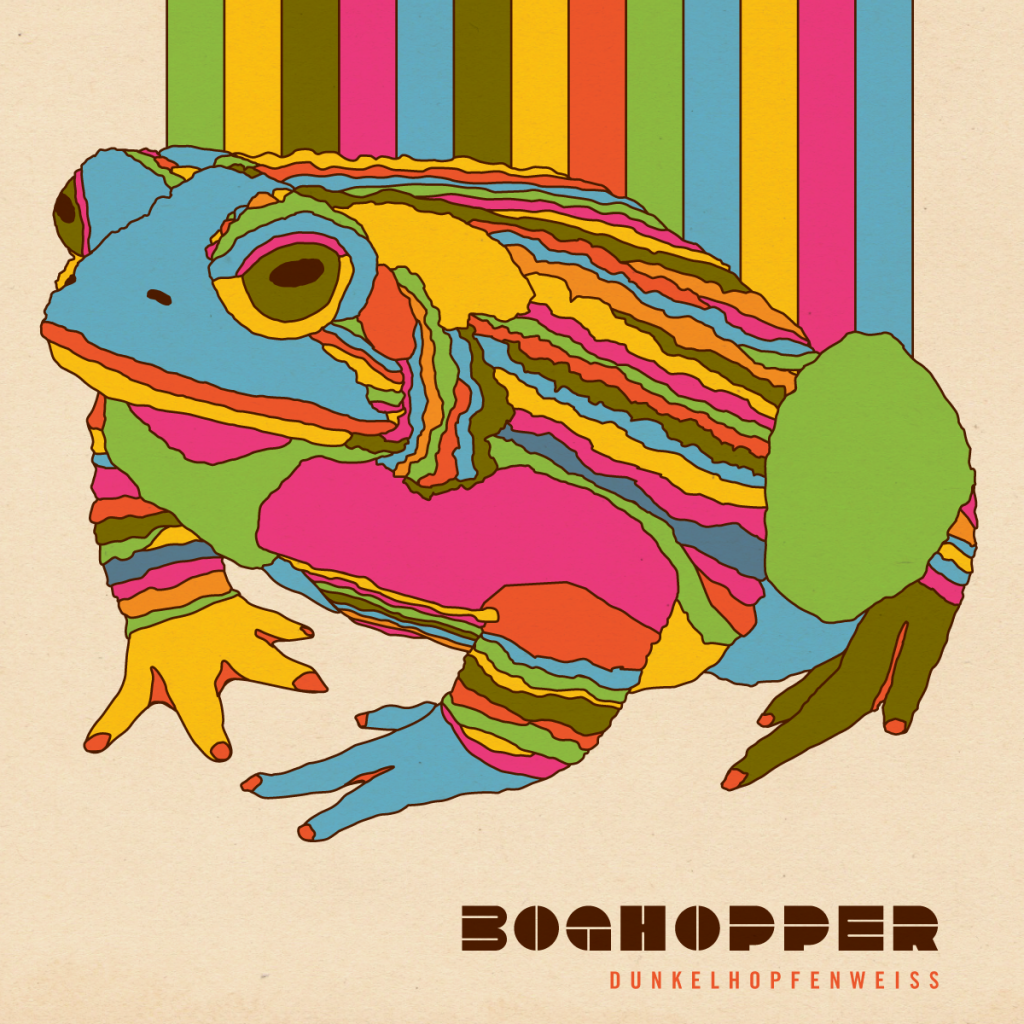 Beer: Boghopper and the froggy playlist
ALVVAYS "Dives"
Headlining Friday at 8 p.m. on the Main Stage.
Yukon Blond "Water"
Headlining Friday at 10 p.m. on the Main Stage.
Mother's Children "Out Of The Dark"
Playing Saturday at 4:45 p.m. on the Skate Stage.
The Pack A.D. "The Water"
Playing Friday at 7:50 p.m. on the Main Stage.
Honorable mentions
The Nasties "Time to Loose"
Playing Saturday at 5:15 p.m. on the Black Forest (Skate Stage)
The Almighty Trigger Happy "Blood Red And Forever Happy"
Playing Saturday at 6:45 p.m. on the Black Forest (Skate Stage)
Walter Ostanek "Beer Barrel Polka"
Playing Friday and Saturday during the day.
Don't forget to enter to win a Beau's & Dine Alone Records prize pack including free vinyl, digital downloads, apparel, and more! Enter here. 
Have a great Oktoberfest everyone! Be good to each other and have a designated driver!
Contact me on twitter @danielbordage or at dropthatspills@gmail.com for suggestions, comments or just to say hi.