The Noisy Locomotive
Thirsty Thursday: Lumbersexual by Covered Bridge Brewing
Beer: Lumbersexual by Covered Bridge Brewing
Style: IPA
ABV: 3.5%
Pairing: Lumbersexual with a woodsy playlist
About the Beer:  In the beginning of my beer crusade, breweries were going for strong drinkable beers. The trend in the last few years is to bring down the ABV so that we can enjoy a bit more beer and still be able to walk without compromising flavour. Lumbersexual is a prime example. At 3.5%, they were able to get the iconic IPA bitterness with only 23.6 IBU's (International Bitterness Units).
If you are reading this, or know of Ottawa Showbox, you most likely know what a Lumbersexual stands for. We all have noticed that beards are the facial hair trend du jour. And dressing up like a lumberjack without having picked up an axe is bleeding into our urban landscape. I'm enjoying this movement as I fall in this category. I finally fit in! But I do swing an axe. I also stream Netflix nightly and have a 7.5 hour a day sit-down job.
Commercial description:
Like its namesake, the session IPA is not what it appears to be. At first glance, you'll be drawn by its scent – a pleasant hop flavour and aroma, mimicking that of a big, bold IPA. On closer inspection, you'll find that the hops provide approachable bitterness. It has a refreshing, low alcohol content while maintaining a certain calculated ruggedness. This urban woodsman is a very palatable, easy drinking summer beer.
The Music:
The Yips "Wytch Elm"
The wych elm or Scots elm, has the widest range of the European elm species. Spanning from Ireland, the Arctic Circle, to the mountains of Greece. #OttBand
Crusades "Termites"
Termites' usually feed on dead wood or other dead plant material. They are considered very important in the ecological life of a tree. #OttBand
The Love Machine "We Are Squirrels and This Is Nuts"
Squirrels are my favourite tree dwellers. Seeing them climb and evading capture from my dog is quite impressive. #OttBand
The Cure "A Forest"
When watching to video for this song, Youtube put an ad for sunscreen for men. Is there a difference? Real lumberjacks have sun damage on their faces only. Sunscreen need not apply.
Silkken Laumann "The River"
Nothing like the feeling of arriving to a river or lake when in the forest. The primal need of water might be a reason why it's so satisfying. #OttBand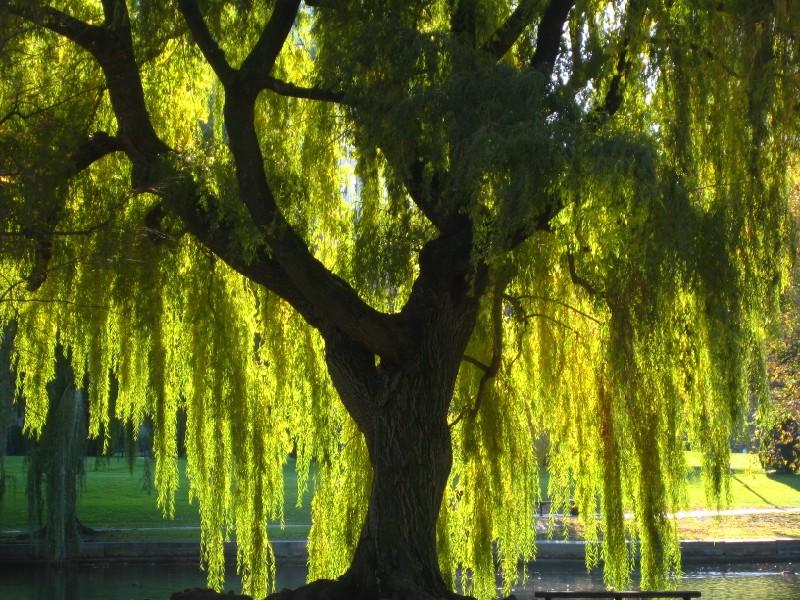 The Verve "Weeping Willow"
The weeping willow is my favorite "hangout" tree. Sit, drink, smoke, read… be lumbersexually active…
Radiohead "Fake Plastic Trees"
Fake lumberjacks… Fake trees…
Alt-J "Hunger of the Pine"
The pine is my favourite campfire wood. It sparks, it burn well, and best of all…it smells divine. Lumbersexual cologne idea… Eau de Pine…
The Noisy Locomotive "In The Pines"
Let the pine train continue… #OttBand
Cory Levesque "Gravel Roads"
Cory sings about the simplicity of living in the country, off a gravel road, four walls, a bed, a home… Warming your house with the wood you chopped. #OttBand
Contact me on twitter @danielbordage or at dropthatspills@gmail.com for suggestions, comments or just to say hi.
Folkfest Day 2: Serena Ryder, Lorde & The Noisy Locomotive
Photo: Eric Scharf
On a cold, damp night Serena Ryder, Lorde and The Noisy Locomotive had thousands stomping their feet, dancing and singing along at Hog's Back Park for Ottawa Folkfest.
Serena Ryder was on fire out of the gate, opening with hit single "Stompa." Followed by her great song "For You," which sounds like it belongs in a James Bond movie, and then another of her big radio hits "Fall."
Ryder looked to be having a blast and was clearly happy to be back in Ottawa. "I used to play here when I started writing songs," said Ryder. "Le Mouton Noire, The Blacksheep Inn, gave me some of my first shows and I really love this city." The crowd was equally enthusiastic participating and singing every time the Millbrook, Ontario native requested it. The crowd sang loud and strong on songs like "Weak in the Knees" as well as during new song, "It's No Mistake," for which Ryder had just taught the crowd the lyrics. But the best part was when she played her "Favorite song to perform," called "Circle of the Sun," off her 2012 album Harmony.  "I know Lorde is tired of throwing her hands up in the air, but I'm going to get you to do it anyways," said the excited Ryder. She demonstrated some simple hand dance moves that matched the lyrics, and thousands participated. It was quite cute.
In true headliner fashion Ryder kept some gems for her encore. She started it sitting behind the drums with a guitar in hand. Showing off her many talents, she played the song on guitar while also keeping rhythm on the kick drum and cymbals. The band joined her back on stage and they sent us off into the cold night with "A Little Bit of Red" and "What I Wouldn't Do." We were cold, damp, a little soggy but all smiling.
Serena Ryder may have been the headliner and the last act of the night, but it was
Lorde
that brought in the biggest crowd I have ever seen at Folkfest, and unfortunately they did not all stick around for Serena. To be honest I expected the 17-year-old Kiwii to just be another pop-tart riding a one-hit wonder to travel the world. I could not have been more wrong. She has an incredible voice and I was extremely entertained. On Thursday night I saw a glimmer of hope for the future of pop music. Lorde's non-radio hit songs were this very interesting and captivating form of electro goth-pop. Combine that sound with her somewhat Ian Curtis-like dance moves and messages of angst and desperation, and it almost feels like she is a punk rock spy spreading the word to the mainstream.
The thumping bass and synth teamed up with Lorde's ghostly vocals on songs like "Glory and Gore," "Buzzcut Season," and "400 Lux" had me seeing the "Royals" star in a completely new light. One of admiration. She even teased the crowd with the intro to the Kanye West song "Flashing Lights," which was rather surprising. As much as Lorde impressed me, she seemed even more impressed by Ottawa. "Ottawa, what you have going on here is fucking cool, it's like we're in the middle if nowhere. I love to play festivals at places that are out of the way for me, and I'm from New Zealand, it's pretty out of the way," she said. She continued with "Your city is so cool to hang out in by the way, everyone who stopped me was so polite, nice, bright-eyed and cool. Makes me want to come back Ottawa." Unfortunately she had to appease her fans by playing her radio hits, "Royals" and "Team," but this did not take away from the hour in which she truly impressed me. There is hope for pop music, and it lies in the hands of a 17-year-old from New Zealand, and frankly she made a new fan last night.
As we crested the hill on the way to the Valley Stage you could hear the sound of masterful banjo picking. This could mean but one thing, that Ottawa's The Noisy Locomotive were playing. The trio sat around one communal mic and with an instrument each – banjo, mandolin, acoustic guitar – gave the feeling of an old-time kitchen party. The boys play toe-tapping, oak-bar fermented bluegrass, and they do it very well. The Noisy Locomotive are originally from Ottawa, but spent some time living in Montréal and were so happy to be home. "Ottawa will always home, nice to be playing here. Nice to be playing to so many smiling faces," said Ben Nesrallah. The band played a handful of songs off of their album The Noisy Locomotive, Vol. 1 & 2, as well as traditional country and folk songs. The original song "For Canmore" struck a chord as it was written about the devastating flooding in Alberta last year that affected their friends. They called one of their friends to check in with him and he told them "Don't worry about us, we have a bottle of whiskey and we'll make the best of it." It was pretty cool as the friend that inspired the song was in the audience. As for traditional songs they played an absolutely amazing rendition of Led Belly's "In The Pines." (Video above) Many of you will recognize "In the Pines," as the song Nirvana played on their unplugged album with the lyrics "my girl, my girl, don't lie to me, tell me where did you sleep last night." The boys in Noisy Locomotive are a must-see for any and all fans of bluegrass and real country music.
Ottawa Folkfest 2014: Local Preview
Photo credit: Steve Gereke
Ottawa Folkfest 2014 will take place in beautiful Hog's Back Park again this year. It will be the Great Escape we've all be waiting for and caps off the summer, from September 10 to 14. It will feature several great local groups & solo musicians, not to mention a remarkably large amount of free scheduling and many big names of the industry.  Here is a list in alphabetical order to help you support local at this year's Folkfest!
The Cardboard Crowns
First place winners of the 2013 Live 88.5 Big Money Shot, The Cardboard Crowns are a mix of ska-beats, reggae and punk rock. Their shows are always super upbeat and bring people to their feet. Make yourself a cardboard crown at home and wear it to the show if you really want to fit in. Dance under the sun with them Sunday Sept. 14 at 3:30 p.m. at the Valley Stage.
Craig Cardiff
This Juno & CFMA-nominated artist has built a dedicated following through the art of storytelling, with countless shows and 18 albums under his belt. According to Canadian music icon Gordon Lightfoot, Craig Cardiff is a "songwriter who needs to be heard." Come see and hear for yourself September 14 at 5 p.m. on the Valley Stage.
High Waters
High Waters are an art-rock quartet that deliver harmonious vocal arrangements and sombre melodies with hints of folk-rock. Kick off your Friday evening with them at one of the many free stages at 6:15pm on the Hill Stage.
Jill Zmud
Ottawa's own soulful Jill Zmud is fresh off the release of her first album in four years, Small Matters of Life and Death. Get ready for songs of heartache and hope September 11 at 8:15 p.m. on the Valley Stage.
Laurent Bourque
This year's Galaxie Rising Star Award Winner is a passionate young singer-songwriter with a lovely voice and even sweeter lyrics. Laurent will be performing his fun folk pop sound twice, first on September 11 at 6:15 p.m. on the Hill Stage and September 14 at 9:15 p.m. on the Eh! Stage.
Lora Bidner
Lora Bidner is an incredible multi-instrumentalist, composer and performer. Her music takes you on a trip ranging from darkness to upbeat folk thanks to her her haunting vocal melodies, loop pedals and great use of guitar, ukulele, hang drum and piano. Come be wowed September 13 at 3 p.m. on the Eh! Stage.
Lucky Ron
If you haven't been the Chateau Lafayette, shut it all down and go there now. Lucky Ron, a country legend in Ottawa, has been performing his show there for over 28 years. Grab your cowboy hats and get your vocal chords ready to sing at his free show September 11 at 8 p.m. on the Hill Stage.
Made Noon

The duo formed while busking on the streets of Ottawa. They just got out of the studio so expect some great new indie/folk music as well as some sweet covers from the pair. They play a free show September 13 at 3:15 p.m. on the Hill Stage.
The Noisy Locomotive
Not based or formed in Ottawa exactly, but Mountain, ON is just below the Rideau on the way to the 401. The Noisy Locomotive is brothers Trevor and Corey Pool and friend Ben Nesrallah. They play old-time, knee-slapping, dinner-party-style folk and bluegrass. Get folky with it and them September 11 at 7 p.m. on the Valley Stage.
The PepTides
Bringing dark themes and 21st-century social commentary squarely into the pop realm, the funky nine-piece, The PepTides deliver super moveable and fun electro-synth pop. Their shows are always full of eye-catching costumes, a lot of dancing and theatrics. Come dance and flashback to gogo dance days of the summer for a free show September 12 at 8:45 p.m. at the Hill Stage.
Pony Girl
One of Ottawa's somehow still hidden gems, Pony Girl will amaze with their briliant art-rock. Capping off an east cost tour with their performance at Folkfest they are a must see act. Come get locked into a trance and float off in the beautiful sounds of Pony Girl September 12 at 7:30 p.m. at the Hill Stage.
Saturnfly
Saturnfly are one of the most intriguing and interesting bands of the festival. Armed with a cello, electric guitar, moog and drums, the four-piece play spacey rock. Their debut album, set to be released in October, is a science fiction concept album which tells the story of a cyborg who leaves her home on Earth to search the universe for humans who have left the planet long ago. Come be part of the otherworldly experience at the ever free Hill Stage on September 13 at 4:30 p.m.
Spencer Scharf
Another one of Ottawa's finest multi-instrumentalist, Spencer Scharf will dazzle you with his abilities on six & 12 string, 8 string baritone, resonator/slide guitar, electric guitar, cigar box guitars, piano, keyboard, banjo, harmonica, ukulele, and mandolin. His finger picking is hypnotizing and his sound draws from the likes of Eric Clapton, Robert Johnson and Neil Young. Get yourself a dose of twangy folk and a delicious craft pint September 14 at 5 p.m. at the Craft Beer House.
The Strain
Electro-pop siblings David and Rylee Taggart are at the head of The Strain from Wakefield, QC. Their infectious pop sound that won them the 2012 Big Money Shot will get you out of your camping chairs and get you clapping and dancing. Come see what all the fuss is about and don't forget your dancing shoes, September 11 at 6 p.m. at the RavenLaw Stage.
Timekode
This DJ crew, Zattar and Memetic, have made a name for themselves since forming in Ottawa in 2008. Although their former home at Eri Cafe is no longer, these guys continue to keep Ottawa a hell of a fun place to live. They motto is soul moving soles, and they never disappoint. Come move and be moved September 10 at 8 p.m. at the Craft Beer House for a free Timekode!
The Wicked Mercy
Good cold beer and rock n roll. That is what you are in for when you check out The Wicked Mercy at Folkfest. The show is free so you can spend your extra coin on craft beers while you groove to their blues-infused rock. Try not to spill too much September 13 at 5 p.m. at the Craft Beer House.