Interview: Becky Black of The Pack AD
The Pack AD don't mess around. They have been one of the hardest working, hardest touring bands on the cross-Canada circuit for over a decade, and the grimy garage-rock duo is at it again.
The band is currently in the midst of their "Catch Them While You Can Tour", which has them traversing across Canada and the US, possibly for the last time on such a large stretch. Their pulverizing and explosive sound has been a constant, both on their albums and live on stage.

They're supporting their most recent release DollHouse (Cadence Recordings) which was released late last year, along with the re-release of their acclaimed debut album TinType on vinyl, which comes out September 28th via Mint Records. Since its early 2008 original release, the band has played close to a thousand shows and released seven albums.
I caught up with guitarist and vocalist Becky Black in advance of their Ottawa show, which takes place tonight (September 21) at The 27 Club along with support from Basement Revolver and Land Line. More info on the show can be found here. Read the interview and check out the new video for "Woke Up Weird" below. 
Interview with Becky Black of The Pack a.d.
The world seems a little darker these days, particularly given the state of things south of the border. At this stage in your career, how do you approach making music in this unstable climate? What is your mentality putting the pen to paper?
That's a great question! I think there's a lot of inspiration to be drawn from it, as an artist. You have to find the silver lining, it seems to inspire creativity. Things are pretty terrible, but it's easy to get down about it. We're in America right now actually at a travel centre and getting set to come back and play in Canada. Definitely looking to getting back there!
Do you notice more tension when playing shows south of the border these days?
Yeah, normally the people we're hanging with have similar opinions and are just weathering the horrible situation they're in. People in music communities are usually on the opposite side of spectrum as those currently in power, so yeah, I don't know. It is definitely different here, though. It's strange. 
What do you hope people take away from listening to DollHouse? 
I think the whole album itself is pretty short, it's definitely worth a listen. We're releasing a new video for "Woke Up Weird," which is about climate change and being a human on this planet. There's a lot to take away from it. 
Is there a sense of hope on the record? Or is it more of a "let's all get pissed" kind of listen?
It's sort of in between, I think. Our lyrics always tend to lean towards being dystopian, I guess, to put it mildly. It's more of a conversation, an acknowledgement. We think that's a start. 
The Pack AD are a band known for being extremely hard working  musicians. What do you do to unwind? Any hobbies that not many people know about?
Yeah, we both read a lot. It's a great way to stay sane on the road. Whether you're at a hotel, on the bus, or whatever, there's always a lot of time to read. I'm always trying to learn more about the world around me. But when I'm not reading, I'd say video games and Netflix, too. You know, the usual.
Are there any readings that you'd recommend? 
I just read a magazine—Scientific American—that just revealed some groundbreaking new discoveries that could change the course of science. I found that fascinating, it was like the ten greatest discoveries this year.
You two have been playing music with each other for a really long time. If you had one piece of advice to younger bands about how to keep friendships together over the years, what would it be?
Well, you just have to find the right group of people. Sometimes with band personalities it's like oil and water, and that can be difficult. But we've always been able to get along, and I think you always have to maintain respect for each other no matter what. We have different opinions and disagreements all the time, it's not always happy and fun times but we always figure it out. That's why we've been able to last so long I think. 
Do you ever resolve disagreements with rock-paper-scissors?
Ahh, yeah. We have done that. Maya always does rock so she's easy to beat.
Last but not least—Do you have a go-to place in Ottawa you visit every time you're here? Burgers? Beer? Beavertails?
I really love the Byward Market, and the last time we played Ottawa we played House of TARG and that was awesome. So those are always great spots to hang for us. 
Tour Dates

Sept 21-  27 Club – Ottawa, ON 
Sept 22  Turbo Haus – Montreal, QC
Sept 30 Neptoon Records – Vancouver, B.C. –  Instore playing of songs from Tintype 
Oct 11 9th Ward – Buffalo, NY
Oct 12 Pauly's Hotel – Albany, NY
Oct 13 ONCE Somerville – Boston, MA
Oct 14 Portland House of Music – Portland, ME
Oct 15 Mercury Lounge – New York, NY
Oct 17 Kung Fu Necktie – Philadelphia, PA
Oct 18 Smiling Moose – Pittsburgh, PA
Oct 20 The Pinch – Washington, DC
Oct 21 Pour House – Raleigh, NC
Oct 22 Smiths Olde Town – Atlanta, GA
Oct 24 Gasa Gasa – New Orleans, LA
Oct 26 The Sundown – Dallas, TX
Oct 27 Maxine's – Hot Springs, AK
Oct 29 Magnolia Bar – Louisville, KY
Oct 30 Ready Room – St. Louis, MO
Oct 31 Vaudeville Mews – Des Moines, IA
Nov 2 Brickhause Tavern – Stevens Point, WI ​
Thirsty Thursday: Beau's Oktoberfest Mix Pack Mix Tape
Beer: Beau's Mix Pack by Beau's Brewery
Pairing: Beau's Oktoberfest playlist
About the Beer:  For the people that know me, Beau's Oktoberfest is my Christmas. I would be thrown into a depression if I could not attend in any given year. The people I've met there, including our very own Eric Scharf, Brad Campeau (before he was Brew Donkey), the amazing people at Beau's, and countless others have been a mainstay in my life. Like the craft beer scene, I've seen Beau's Oktoberfest grow over the last few years from a few beer enthusiasts to an onslaught of new beer lovers. The indie guy in me wants it to stay small, but seeing the growth of an industry that I love makes it even more exceptional.
Beau's Oktoberfest is now a bona fide music festival as well. I know a few who don't even like beer but go for the music. This year's lineup is no exception. I'm pairing the new Beau's mix pack with bands scheduled to play Oktoberfest on October 2nd and 3rd.
Please visit Beaus.ca for ticket information. DO NOT WAIT!! as tickets are almost sold out!
Commercial description:
Haters Gonna Hate is an extra-strong interpretation of Beau's flagship ale Lug Tread. Haters is a tribute to the very first batch of Lug Tread, which was accidentally super-concentrated… with tasty results. Nine years later, Beau's recreated this happy accident with Haters Gonna Hate. Unfiltered and orange-hued, this beer has tropical aromas (think mango or papaya), and a mild "cattiness" contributed by the addition of Nelson-Sauvin hops. A clean malt presence allows for balance of moderate-to-high hop bitterness.
Weiss O'Lantern is a pumpkin-wheat beer, spiced with ginger, cinnamon and orange peel. Orange-hued with a tall creamy head, this fall classic allows flavours of pumpkin flesh, citrus and spice to shine through a full wheat body. There are hints of banana and clove, topped off with a satisfying graham-cracker finish. Each batch of Weiss O'Lantern is made with more than 350 pounds of certified organic pumpkin purée.
…and Boom Gose the Dynamite is a hazy, flavourful wheat beer that is based on a recently revived German beer style called a gose. Brewed with an addition of sea salt and organic coriander seeds, expect citrusy aromas followed by a pleasant saltiness and a hint of subtle acidity in each sip. The name "gose" comes from a river that flows through the town of Goslar, in Lower Saxony. The saltiness, which typifies the style, is attributable to the mineral-rich water supply in the region.
Boghopper is an experimental hybrid: a dark and hazy wheat beer, with an amped up hop presence and locally harvested organic bog myrtle for added complexity. Fruit and licorice aromas meld with juicy hops, and an earthy spiciness jumps in mid-palate. Boghopper's mouthfeel is initially delicate and fruity, followed by assertive waves of herbal tannins. The hop flavour is dominant, and the finish is dry and woodsy.
The Music: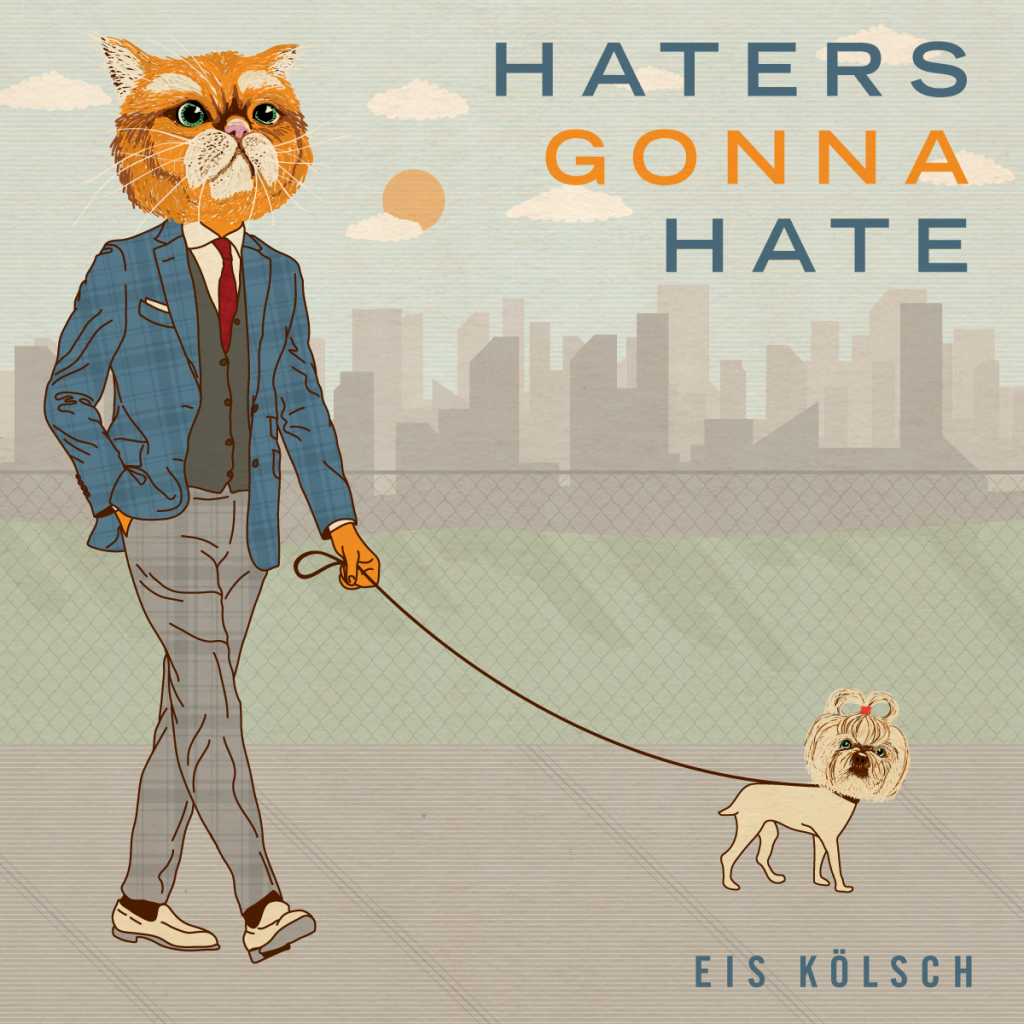 Beer: Haters Gonna Hate and the love/hate playlist
The Beaches "Strangelove"
Playing Saturday at 5:25 p.m. on the Main Stage.
Yukon Blonde "Make U Mine"
Headlining Friday at 10 p.m. on the Main Stage.
The Elwins "It Ain't Over 'Til It's Over"
Plaing Friday at 6:25 p.m. on the Main Stage.
The Dears "Here's to the death of all romance"
Playing Friday at 8:55 p.m. on the Main Stage.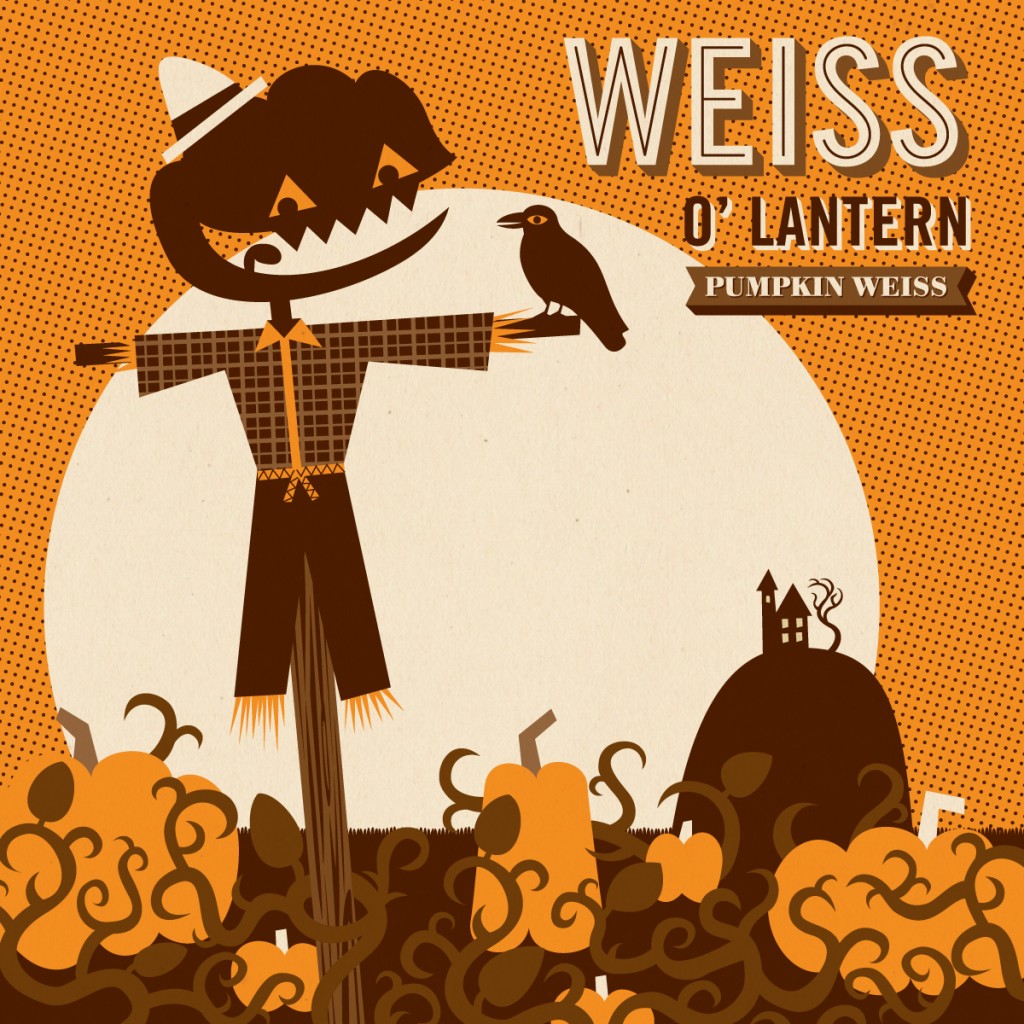 Beer: Weiss O'Lantern and the Halloween playlist
The Flatliners "Fangs"
Headlining Saturday at 7:30 p.m. on the Skate Stage
Hellbros "Rock & Roll Acid Zombies" and/or "Dead City Rockers"
Playing Friday at 5:30 p.m. on the Skate Stage
CRVSADES "The Incantations"
Playing Saturday at 6 p.m. on the Skate Stage
The Pack A.D. "Wolves and Werewolves"
Playing Friday at 7:50 p.m. on the Main Stage.
Beer: …and Boom Gose the Dynamite and the explosive playlist
Fucked Up "Echo Boomer"
Playing Saturday at 6:30 p.m. on the Main Stage.
Dig It Up "Too Fun"
Playing Friday at 7 p.m. on the Skate Stage
Powernap "Beautiful Day"
Headlining the Skate Stage on Friday at 8 p.m.
Barrasso "Coup de Dés"
Playing Saturday at 4:30 p.m.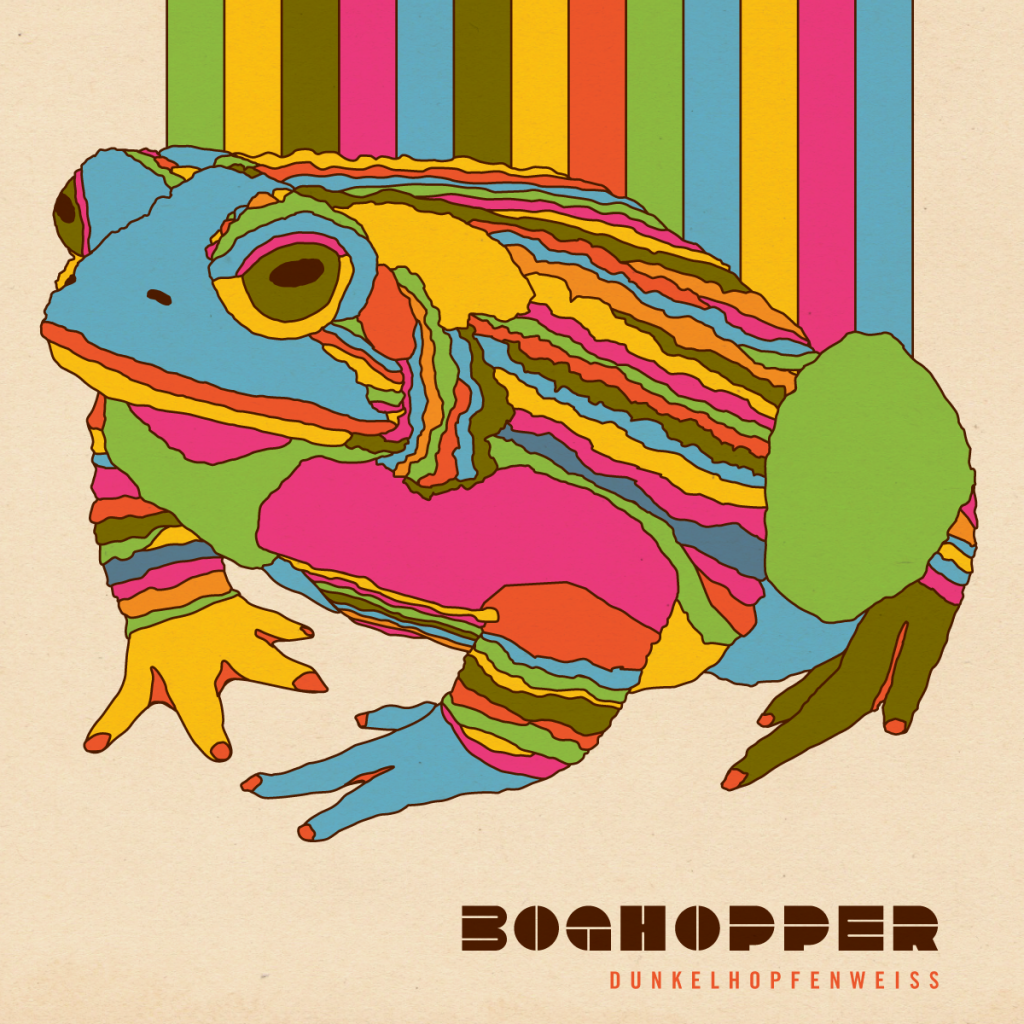 Beer: Boghopper and the froggy playlist
ALVVAYS "Dives"
Headlining Friday at 8 p.m. on the Main Stage.
Yukon Blond "Water"
Headlining Friday at 10 p.m. on the Main Stage.
Mother's Children "Out Of The Dark"
Playing Saturday at 4:45 p.m. on the Skate Stage.
The Pack A.D. "The Water"
Playing Friday at 7:50 p.m. on the Main Stage.
Honorable mentions
The Nasties "Time to Loose"
Playing Saturday at 5:15 p.m. on the Black Forest (Skate Stage)
The Almighty Trigger Happy "Blood Red And Forever Happy"
Playing Saturday at 6:45 p.m. on the Black Forest (Skate Stage)
Walter Ostanek "Beer Barrel Polka"
Playing Friday and Saturday during the day.
Don't forget to enter to win a Beau's & Dine Alone Records prize pack including free vinyl, digital downloads, apparel, and more! Enter here. 
Have a great Oktoberfest everyone! Be good to each other and have a designated driver!
Contact me on twitter @danielbordage or at dropthatspills@gmail.com for suggestions, comments or just to say hi.