Thirsty Thursdays
Thirsty Thursday: Halloween Edition with Tales from the Patch by Big Rig Brewery
Beer: Tales from the Patch by Big Rig Brewery
Style: Pumpkin Porter
ABV: 5.8%
Pairing: A Halloween playlist
About the Beer:  Ahhhhh pumpkins… The seasonal berry (yes, a berry) that everybody goes crazy about this time a year. You will find pumpkin spice in your lattes, desserts, whiskey, and of course beer. But the folks at Big Rig Brewery actually spiced and roasted local pumpkins to give Tales from the Patch its rich flavour. This beer will warm you up as you prepare for the hordes of trick or treaters anxiously awaiting at your door.
Commercial description:
Tales From The Patch is a chocolate-hued pumpkin porter that uses real pumpkins the brew team picked from Miller's Farm in Manotick, ON.  "We came back to the brewery and spiced and baked them, then put the roasted pumpkin right into the brew," Lon Ladell, Big Rig Brewery brewmaster, explains. Vanilla beans and creamy milk sugar were also added to create a rich, smooth porter that mimics the fresh, cozy nature of the fall season.
The Music:
The Yips "Blood Meridian"
The Yips have an ability to be so melodic and spooky at the same time.
Rasputina "Gingerbread Coffin"
The song structure is bizarre, the eerie circus feel all come together around 2:25. The distant violins… creepy…
The Creeps "Ghost"
The Creeps should always play their hometown of Ottawa on Halloween.
Misfits "Return of the Fly"
With the cold setting as we prepare for winter, it's the return of the flies in my house… MY NIGHTMARE!
Bonnie Doon "Pizza Shark"
Pizza Shark is my next costume!
The Cramps "I Was a Teenage Werewolf"
The rolling drums on this song want me to strip and show off my werewolfness. (chest hair and beard)
Roberta Bondar "Creature Cave"
Caves freak me out…
Talking Heads "Psycho Killer"
I've been on a Talking Head kick lately so this makes the list ok!! OK!!! Killer bass line!
The Sonics "Strychnine" or "The Witch"
These two songs still hold up 50 years later.
Satan's Pilgrims "Haunted House of Rock"
No lyrics… who needs them with a creepy band name, song title and song feel?
The Adding Machine "Straight Out the Swamp"
Let us finish with some hip hop. Straight out of the swamps of Ottawa…
Honorable mentions
The Diamonds "Batman, Wolfman, Frankenstein or Dracula"
Lonnie Johnson "Blue Ghost Blues"
Robots​!​Everywhere​!​! "Cold On Halloween"
Contact me on twitter @danielbordage or at dropthatspills@gmail.com for suggestions, comments or just to say hi.
Thirsty Thursdays: LSD by Microbrasserie Goudale
By: Daniel Bordage
Beer: LSD by Microbrasserie Goudale
Style: Wheat Ale
ABV: 5.6%
Pairing: LSD with a psychedelic playlist
About the Beer: Ahhh LSD! The drug that has expanded minds, made folks freak out, see the pink elephant, and inspired a generation of hippies to eventually turn into our parents and never do it again. Well now there is a beer called LSD. It will not make you trip out like our aforementioned chemical friend but it will refresh you nonetheless.
I saw the beer and wanted it for a psychedelic playlist instantly. It could have tasted like an LSD hangover and I would still have chosen the beer for the post. Thankfully it was really good! Psychedelic rock inspired many of our musicians today. I mean… The BEATLES!! They made music to be paired with LSD. You could say it's motivated my own pairing adventure.
Commercial description: A nice fruity hop dominated by grapefruit. This beer is perfect after a battle with your lawn mower or to simply beat the heat. // Une belle présence de houblon fruité dominé par le pamplemousse. Elle est excellente après une dure session de tondeuse à gazon ou tout simplement pour combattre la chaleur.
The Music: FULL PLAYLIST HERE
Beatles "Tomorrow Never know"
The Beatles began using LSD in 1965. They sing about drugs and try to induce us to trip out in "Tomorrow Never Knows" — an underrated and underplayed song in my opinion.
Country Joe and the Fish "Porpoise Mouth"
About a minute in the song, the drums start dancing around so gently on the right side of your headphones, and the guitars on the left. At 1:46 and amazing mini solo surprises.
The Byrds "Eight Miles High"
This song had limited airplay because of their references to drugs. So it wasn't as a big hit as it should have been. Jazz and Indian styles intertwined. Blissful!
Organ Eyes "British Graffiti"
There's something poignant about what people in the 60s thought of the future. Did LSD have something to do with it?! #OTTband
Grime Kings "Every Golden Future"
This is the type of song you might not want to listen to on actual lysergic acid diethylamide, but if you must, just clench your teeth through the fluctuations of synth at the start and dive head in at the two-minute mark. #OTTband
Love "Maybe The People Would Be The Times Or Between Clark And Hilldale"
This album stands the test of time. You can hear that they've influenced bands like the Violent Femmes and the New Pornographers. It does not sound like it was made in 1967.
The Electric Prunes "I Had Too Much To Dream"
The Electric Prunes have the best name in music. EVER!! I love the distorted guitar sound.
Social Butterfly "Tears for You"
This song sounds like it was recorded in 1967! There's a Jefferson Airplane vibe going on here and it's TRIPPING ME OUT! #OTTband
Curtis Mayfield "(Don't Worry) If There's a Hell Below, We're All Going to Go"
Psychedelic Soul! This song starts off religious and then howls out words that would have given social media an "OMG I can't believe he said that" day. Dare I say this song is NSFW? A sign of the times… The song was meant to serve as a warning regarding the state of race relations and the thunderstorm brewing in America's inner cities.
Sly and the Family Stone "I Want to Take You Higher"
Another Soul piece ready to take you higher and dance! This song was B-Side that turned into a massive hit for them. My father would always do the "boom lacka lacka" part to me randomly. I didn't like it at the time but now it's a fond memory.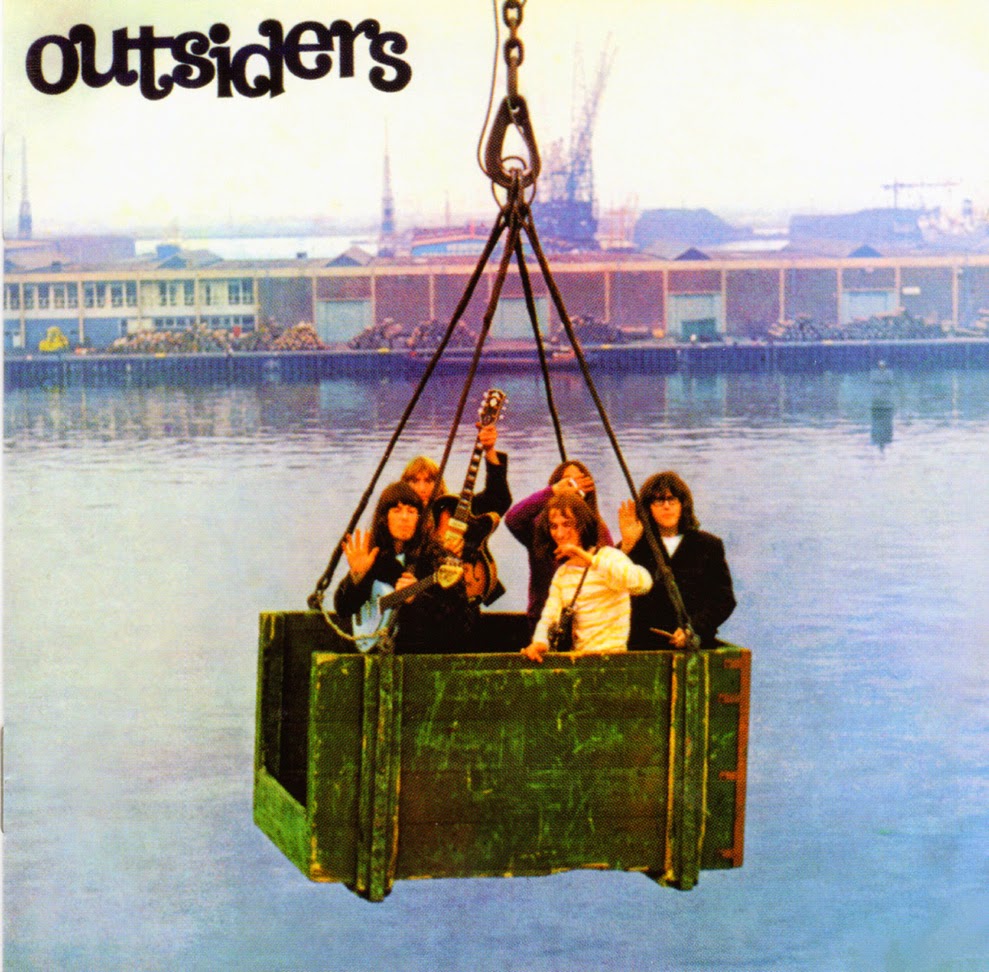 Outsiders "You Mistreat Me"
Netherlands own… yes, Netherlands own Outsiders show us that they can produce Psych! Kurt Cobain was a big fan of them and you can see why.
Pith and the Parenchymas "Dark Pines"
Strange forking paths take you anywhere you want to go, just don't have any bad thoughts… #OTTband
Blue Cheer "Summertime Blues"
Psychedelic-influenced rock in a blues-rock style. They are credited in some circles to have influenced Heavy Metal. What do you think? Black Sabbath? Very possible! Jim Morrison called Blue Cheer the single most powerful band he'd ever seen.
The Fugs "CIA Man"
New York's version of Psychedelic-influenced Rock. Two poets started this band. Beat poetry? Very early punk?
Pink Floyd "Interstellar Overdrive"
Finishing off the playlist with a band that is synonymous with LSD. Can you imagine in the 60's listening to this? This was literally created with acid trips in mind. Probably created on LSD too.
The Honourable Mentions this week are bands that were influenced by the Psychedelic movement:
Kula Shaker "Govinda"
The Tea Party "The Bazaar"
The Entrance Band "Lookout!"
Shpongle "Divine Moments Of Truth"
Contact me on Twitter @danielbordage or at dropthatspills@gmail.com for suggestions, comments or just to say hi.
Thirsty Thursdays: Spice Up Your Life
By Daniel Bordage
Beer: Beau's Siduri White Pepper Saison
Style: Saison
ABV: 10.2%
Pairing: A White Pepper Saison with a "Spicy" playlist. Spice in the title, lyrics, band name or something that will spice up the boudoir.
About the Beer: "Siduri is a character in the Epic of Gilgamesh. She is an "alewife," a wise female divinity associated with fermentation (specifically beer and wine)." (Source Wikipedia)
I've been eyeing this sultry Siduri for the better part of two seasons. She was sitting there, in my basement, calling out my name. After pondering why I hear voices in my head, I decided to drink her in. Her spice of life was asking me to be content with the simple pleasures of life. A dichotomy that was hard to fathom. "How could that be?" I asked back. "You are so beautiful (packaging) and delicious (taste of the beer). There is nothing simple about you…" She then said, "Shut the f$%# up Daniel and make the damn playlist already!"
The commercial description goes as follows:
This extra-strong saison beer has been spiced with white peppercorns and aged in red-grape icewine barrels. The pepper character is definitely present but doesn't overwhelm this delicate creation; earthy undertones come out in the finish.
Contest of the week
I asked the wonderful Jodi of Ottawa's favorite spice store, Cardamom and Cloves, to make a "Spicy" gift basket for our contest. The winner had to choose a local band or song that would fit the "Spicy" theme. The winner announced later in the playlist!
The Music
(Almost) Full Grooveshark playlist HERE
(Almost ) Full Youtube playlist HERE
Mulatu Astatke – "Yegelle Tezeta"
When I hear this song, I can only imagine an underground jazz bar serving a dish of something made with Berbere. You see, Mulatu is from Ethiopia and so is Berbere.
Al Barry and The Cimerons- "Morning Sun"
Not everybody likes it in the morning. But I do… the sun that is.
Dynamite Motel – "Why Try And Change Me Now"
This is the winning song in this week's local artist contest. Wow! The sweetest of spice. Thank you Mean Dorris (of the Ottawa band The Haig) for the suggestion. For that, you win the Cardamom and Cloves spice gift.
The National – "I Should Live In Salt"
We kind of do already live in salt with the North American diet. The history of salt is quite interesting. My potato chip addiction thanks you salt…
White pepper is used as an ingredient in the beer. But pepper is only used in the title of this song. They do sing about cinnamon though. In researching this playlist, I found that so many good songs mention cinnamon. Anybody know why? Below are two of my favorites.
Stephen Malkmus And The Jicks – "Cinnamon And Lesbians"
Neil Young fell in love with a cinnamon girl. I fell in love with "Cinnamon and Lesbians."
Stone Roses – "Sally Cinnamon"
Yup… cinnamon is delicious and not all are alike.
They are mad about saffron and so am I. Did you know it takes 80,000 flowers to produce a pound of saffron, with a cost in the range of 600 to 2,000 dollars a pound? This makes saffron the most expensive spice in the world. Also, from Cleopatra's time to this day, it's said that the aroma lingering on the skin after a hot saffron bath is enough to make any lover go mad with desire. The word saffron derives from Arabic: Za'feran and da asfar, meaning yellow.
Let's heat it up a bit. It's cold outside and this will help get the blood going.
Ottawa's own RiSession adds the perfect spice with Maple Syrup. Yeah, I've used maple syrup before to spice things up. Who hasn't?… Boy, do I love BBQ sauce made with maple syrup!
Flying Lotus – "Spicy Sammich"
Dim the lights and set up the table with candles, Siduri, and a spicy sammich. Don't forget the napkins!!!
Keep the mood going with some Massive Attack. Most songs on Mezzanine would spice things up.
Is it warm in here? Or is it just me?
Mike Patton has fronted some heavy bands in his day. From Faith No More, Mr. Bungle, Fantômas, and Tomahawk. But this departure project is the spiciest by far!!!
Honorable mentions
Neil Young – "Cinnamon Girl" (too obvious to include)
Death From Above 1979 – "Sexy Results"
Red Hot Chili Peppers – "Sir Psycho Sexy"
Contact me on twitter @danielbordage or at dropthatspills@gmail.com for suggestions, comments or just to say hi.
Thirsty Thursdays: Getting Fuzzy With It! PINK FUZZ by Beyond the Pale Brewery
By Daniel Bordage
Beer: PINK FUZZ by Beyond the Pale Brewery
Style: Wheat Ale
ABV: 6%
Pairing: Pink Fuzz with songs that have a Fuzz (distorted) sound.
About the Beer: Made in Hintonburg, this beer is the first one I tried from Beyond the Pale when they first opened. I was instantly impressed and knew they'd be successful.  Subtle in hops yet has that grapefruit flavour that you would expect from a very hoppy beer. For a 6% beer, it feels like a light 4%. It stands up to a chilly winter as well as a hot summer. Have it delivered by Brew Donkey or go see them directly. I bought a 32 oz growler from their brewery and was instantly inspired for the playlist by a song from Low.
The commercial description goes as follows:
Not your Bavarian grandfather's wheat beer. We use grapefruit zest and pulp at different points in the process to insert the character of the fruit into the beer, and hops are carefully selected to emphasize the citrus notes. But don't expect this to taste like the first course of Sunday breakfast; the fruit flavour is subtle, and the bitter quality of the grapefruit is balanced nicely by a bit of sweetness in the finish.
The Music – Full playlist here
This is the song that inspired the playlist. Twenty-two seconds into the song, you will see why it popped in my mind.
Mirah's crystal clear voice is backed by a simple drum beat that is fuzzed out. Delicious!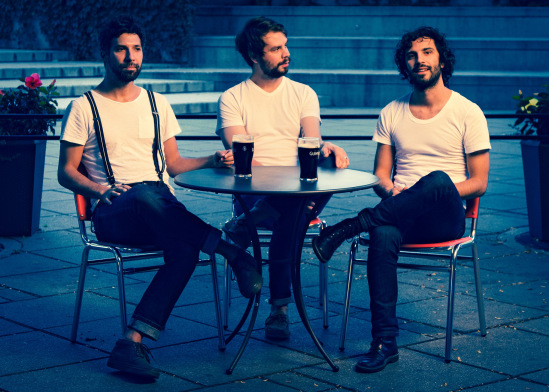 SILKKEN LAUMANN – "On The Mend"
Subtle here in the bass but enough for me to want it here. #OttBand
Roberta Bondar – "Night Danger"
They remind me of Elevator Through (Elevator to Hell) with their rounded distortion sound that I love so much. #OttBand
You know what, Elevator Through just made the list…
Elevator to Hell (Elevator Through) – "The Cloud"
Growing up with Eric's Trip and seeing the breakup was difficult. But then comes Elevator To Hell. Heart healed…
Kyle Andrews – "Wavering Between the Real and the Abstract"
It's catchy with the proper amount of distortion. It goes down well with my Pink Fuzz.
The Cardigans – "My Favourite Game"
Since we're in a catchy mood, why not go with a guilty pleasure of mine. I must say the fuzz sound on "My Favourite Game" is one of the best of the playlist.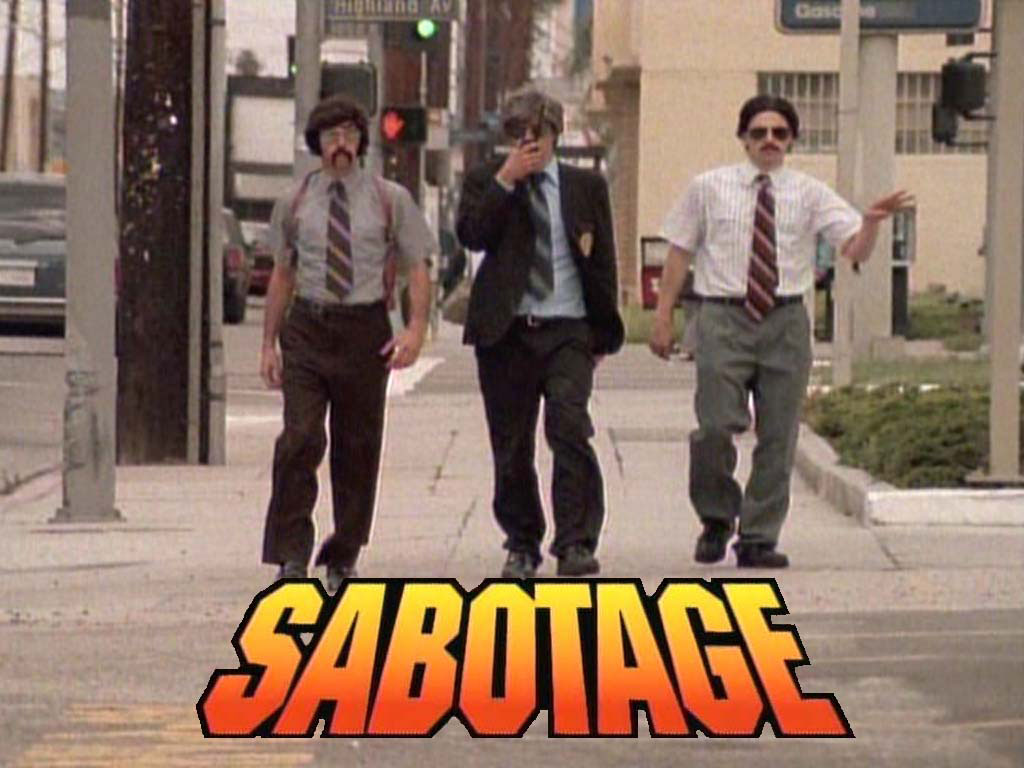 A classic! I miss them so 🙁
The keyboard line on this song is so fuzzy, you might mistake if for a bearded hipster.
Presidents of The United States of America – "Peaches"
Peaches… Peach Fuzz… Pink Fuzz… see what I did there?
Hard to pick one from Primus as so many exist!
Pink…Fuzz… Enough said…
Honourable mentions
Jamiroquai – "Deeper Underground"
The Smashing Pumpkins – "Cherub Rock"
Contact me on twitter @danielbordage or at dropthatspills@gmail.com for suggestions, comments or just to say hi.