timekode
An Ode to Timekode
With co-founder Kwende Kefentse leaving Ottawa, the 12-year-old dance party expands and contracts
Emerging in 2005 from the basement of Eri café, the first thing I heard about this party is that it was one of Ottawa's "hottest" dance parties—by which I mean the temperature in that room was very warm.  The ventilation wasn't great, dancing made you sweat more than you typically would in a public space—physically, it might not have been comfortable. Despite this, my friends would recount their evenings with glowing smiles. Clearly, the DJ collective founded by DJ Zattar were onto something.
"For over a decade, we've been providing a space to consume culture that's fresh and new and pluralistic and that's part of a larger collective," says Kwende 'Memetic' Kefentse. "We feel that it's essential and it exists in a lot of modern cities—at least, a lot of the places that I want to be."
On August 25, one guest, Martin, told me about his memories. "I first went to Timekode at the Eri café, in the early 2000s when I was new to this city. Sometimes I went for the pool, but mostly for the hip-hop. They were good parties."
Timekode celebrated an ending of sorts on August 25, where they took their party to a boat along the Outauoais River. Half of this dynamic duo is about to embark on the next part of his journey, bringing him to London, England to study architecture.
In some ways there is a sense of loss—once again, someone who works to make this city a more vibrant place has moved to a bigger city. Yet, the impact of someone like DJ Memetic is is such that it can continue without him being here. He, along with DJ Zattar and Timekode's many guest DJs over the years, have helped to create the conditions where culture can develop.
The story I want to write isn't about someone moving away. This may be a retrospective look at a cultural institution, but it isn't an ending. Running into Kwende at House of PainT, I ask earnestly, "So is Timekode finished?"
He comfortably replies, "You could say that we're expanding. We're planning a guest DJ [in Ottawa] next month, and we'll have events in London [England]."
One guest to Timekode on August 25 said "a monthly dance party is about the right speed for Ottawa." It's true. This city is well-educated, highly engaged, and diverse. We are a small city—there are familiar faces pretty much wherever you go out. Many of our residents tend to look for patterns, and find comfort in the option of a routine,whether or not we choose to follow them. Our sister, Gatineau, is less predictable, at times rougher around the edges. She's fun; it's nice to have her around.
It's interesting how a collective experience in appreciating music will bring people closer to each other, and closer to the city. One of the guests on August 25, Tariq, said "Timekode was always my faith in Ottawa. When Ottawa failed to step up, Timekode was always there."
He told me more about how he heard about the party, first attending about 12 years ago. "It was upstairs from a bumpin' party at the time called Disorganized.  Upstairs was Zattar. It wasn't crowded or anything, it was just awesome. After that, Zattar wanted to do his own party, which turned into Timekode."
They've had a number of homes over the years, from Eri Café to Makerspace North to D'Afrique. Still, some things have remained the same. Guests at the August 25 party communicated a sense of appreciation for the open atmosphere that had been created over the years.
Another dedicated fan said "I started going four years ago. They were some of the most accepting, easygoing parties you've ever been to. It wasn't a party dedicated to one group—it wasn't a hipster party, or a raver party, it was just an everyone party."
Creating this atmosphere was intentional.
"Part of it is about the space, part about the music, part is about the process of mixing," said DJ Memetic. "Pluralisms, bringing people together from different places, sounds, and communities. In way that forms something unique, if just for an evening. There is value in that process, no matter where you go."
A good DJ is able to provide "edutainment," as the Mercury Lounge's resident DJ Trevor Walker once told me, citing KRS-One. Walker has been a recurring guest at Timekode, and these groups have a shared ability to both educate and entertain their guests. Certainly, in experiencing music we tap into a sense of community. There's beauty in having multiple generations in a room together, enjoying the same music.
"I am keeping Timekode going here every third Friday like the last 12 years," assured DJ Zattar.  I'll be presenting more guests both local and out of town. I'm also doing live TK webcasts every month or so from Record Centre and a new location to be announced shortly"
Ottawa is changing. As a city, we are growing and developing something entirely unique. As individuals interacting in this space, we have a chance to leave each other better than when we met. It would be a great honour to know that you made an impact on a city, but in this case the evidence is clear. Kwende Kefentse left Ottawa better and for that we have one thing to say—thank you.
---
Be sure to check out Timekode's 12-year anniversary party at D'Afrique on November 17. This article appears in the September edition of Ottawa Beat newsprint in the OSBX column. More information here.
Capital Weekend: House of PainT + Hopped & Confused
Thanks to House of Paint, Mill Street brewery, and Ottawa Pride, this last weekend of August was a memorable one. When biking around the National Capital Region, I noticed people outside enjoying themselves at these and other festivals. It gave a sense of vitality to the areas, showing hints of the city Ottawa is becoming.
Because a girl can't be everywhere, this review will focus on House of PainT and Mill Street/Dine Alone Records' new festival, Hopped and Confused.
House of PainT – Urban Art Fest
Fourteen years and going strong, they've done it again!  I may sound confident in this assertion, but this was actually my first time checking out the festival. The lineup was strong, with everything offered from slam
poetry, to B-Boy and B-Girl dance competitions, and excellent music, both live and DJs. Friday evening was a blast with Timekode and guest DJ Bear Witness (from A Tribe Called Red) taking their dance beats onto the Ottawa river. I don't think I've attended a floating dance party since my frosh week in University, but I actually had a really fun time. The people on board were friendly and laid-back, and the music kept us dancing until late in the evening. It was definitely one to remember, but I must admit that it was House of PainT's Saturday events that really captured my attention.
I'll confess – I'm kind of a nerd when it comes to infrastructure and urbanism. I'm fascinated by the way people interact with spaces, especially when it relates to transportation and culture. When you are under the Dunbar bridge, it's clear that this space has cultural value that emerged without being intended by the engineers that designed the structure. More than concrete and steel, it has become a gathering point for the community–and House of PainT is a celebration of this.
But if you weren't drawn-in by talented breakdancers and live-painting by graffiti artists, or by the arches in the bridge structure, then stay for the music. Saturday evening brought attendees a stellar performance by the Souljazz Orchestra, who lived up to their usual brilliance and kept us dancing for hours. Souljazz are a mainstay on the music scene in both Ottawa and Gatineau, and if you haven't seen these talented musicians before, you need to go about changing that as soon as possible. (Luckily, they're playing Ottawa again soon with an album release party on September 23 at Babylon!).
Resistance (Canadian edition) by The Souljazz Orchestra
Hopped and Confused
On both Friday and Saturday night, I attended this small festival of music and beer. Now in its second year, the riverside alcove outside the brew-pub was turned into a temporary home for a festival. Managing to feel both intimate and packed at the same time, it was a nice place to take in some music. The lineup was pretty stacked, with nearly all the musicians signed with Dine Alone Records. While Dine Alone does focus on Canadian music, they also recognize that this isn't an identifier. They were even selling t-shirts proclaiming that "Canadian is not a genre". Their artists have some diversity of styles but are primarily focused in alternative music. The record label is forming strong connections in the Ottawa area, with some of their artists playing here regularly – or in the case of the New Swears, being from here.
Especially for a festival only in its second year, Friday was extremely smooth and well-executed. The turn-out was higher than I expected, with a good number of people who came to see Said the Whale, Yukon Blonde, and the Trews. The set-up was picturesque, and the festival felt both well-attended and intimate. I've been a fan of Yukon Blonde for a few years, so I enjoyed both their classic tracks and the new singles they introduced. Friday seemed to be a successful evening for this festival.
I returned around 6:30pm the next day to see our home-grown talent. True to form, New Swears gave an energetic performance. Perhaps it was the early hour, or the accompaniment of sunlight, or their regular touring schedule – but their performance felt more polished than it had when I last saw them. I'm not entirely sure how they managed to feel "polished" despite pelting the crowd with ramen noodles, Joe Louis, and confetti–an impressive feat indeed! I'll continue following the New Swears to see what's next, but based on their 2017 record, And the Magic of Horses, I'm confident that they'll continue to do Ottawa proud.
New Swears were followed by Dilly Dally, who were excellent. This was my first time seeing them, following a near miss last summer when they nearly played Arboretum festival. As someone who was introduced to punk rock by the Distillers, I appreciated the vocals which alternated between raw and melodic with a healthy dose of reverb. The band represented gender parity (and were totally badass). I think the musicians enjoyed themselves as well, because they played their set fiercely with hardly a pause between songs.
It seemed as though their intention was to do an encore, but the festival at this point started experiencing technical difficulties. The unthinkable happened – and the power went out in the stage area! At first it seemed innocent enough, but the silence stretched on. Upon inquiring, I learned that the generator had been used to power the fridges overnight (fair enough, beer should be kept cold). However, it seemed as though the generator had not been re-fuelled. The crowd was surprisingly calm about it, with Hollerado's dedicated fan base waiting more than 90 minutes until the power eventually returned. In the meantime, the band members hung out onstage and spoke with their fans. At the end of the day, both Hollerado and Tokyo Police Club played their sets, to the great enjoyment of those who stuck around.
Sore by Dilly DallyPhoto gallery here.
BONUS TRACK: Beer review of Mill Street's special release, "Hopped and Confused"
The signature beverage for the event, Hopped and Confused was a smooth, sessionable ale. With a medium IBU and a rich mouth feel, the taste was more delicate than hop-forward. The first taste is malt, which turns into a tang of sorts. The bitterness kicks in after a couple seconds and lingers unexpectedly. Quite a nice beer, nicely enjoyed on draft. It pairs well with late summer nights and great music.
Folkfest Day 1: TIMEKODE & Foster The People
Ottawa Folk Festival is upon us once again, and that means that the summer festival season is drawing to a close. But that doesn't mean we can't hold onto every last bit of what's left of summer… even if it's a little nippley out. You may have heard people complain about Folkfest not being "folk" enough – much like how Bluesfest isn't "blues." Well, they need to get over it. This year the festival has offered up a stellar lineup of music of all kinds – from a local DJ crew TIMEKODE to soulman Lee Fields. Kudos to the programmers for getting some great talent on board!
I only caught a couple acts on day one, as the first day didn't have too many bands playing. A new addition to this year's fest was the Craft Beer House, which was a large tent located just outside the actual grounds that are fenced-off. Not only are there plenty of craft beer options to indulge in, but also because there is free programming happening throughout the festival there.  I treated myself to a beer from the Whitewater Brewing Company, another small Ottawa Valley craft beer company delivering some of the finest quality liquid in the country. I tried their Class-V IPA, a hoppy 5.5% beer that goes down smooth and has a hell of a bite to it. I highly recommend the Class-V to anyone who can appreciate full-flavoured, bitter beer. I think I fell in love that night, forever.
Our little group skipped on Blues Traveller, because, well… none of us really know them that well. However, I did hear that they played a cover of Sublime's "What I Got," which would have been a good one to sing along to. In any case, Ottawa DJ crew TIMEKODE were playing in the Craft Beer House and they are always a hell of a good time. Earlier this year, TK lost their home base at Eri Cafe but are still carrying on strong. They made their new home at Folkfest this night, and had a nice little crowd up dancing on the wood floors.
I love TK because they play whatever they feel like, and it's always good. Really good. DJ's Zattar and Memetic were representing, as Eric Roberts wasn't around for the set. The two held down the fort and played a wide range of material, including some samples from producer David Axelrod's "The Edge," popularized by Dr. Dre's song "The Next Episode". From there they played a little remix of Led Zeppelin's "Ramble On," as well as my absolute favourite of the night – a medley of two different versions of "Guns of Brixton." The first was a really funky dub/reggae version that took the baseline and lyrics of the original and made everything a little easier for people to get their groove on to. Then Memetic came on the mic and told us that he was going to play the best version, which of course was the original by The Clash off of London Calling (composed & sung by bassist Paul Simonon). It's as if they could read my mind, because I totally fan-girled it when the song came on (but I kept it mostly inside, so as to not completely embarrass myself). TK stayed on the decks until about midnight, keeping people sheltered from the rain with some great tracks.
We then headed to the main stage area to catch Foster The People from Los Angeles, CA. Around 10,000 people showed up to witness the final event of the night, which was headlined by Mark Foster and his band of talented freshmen. We braved the rain and got there just in time for "Helena Beat," one of the many catchy songs off their 2011 album Torches. Their anthemic, dance-inspiring tracks are along the same lines as bands like Passion Pit or Cut Copy – synth-laden songs with relatively simple arrangements but structured with layers of captivating instrumentation and textures. Foster's falsetto vocal parts were right on, and the band sounded extra good with a few new supporting bodies on stage for the tour. One of the band members even joined drummer Mark Pontius for a little extra beat. A few others from Torches, such as "Houdini," "Call it What You Want," "Don't Stop," and "Pumped Up Kicks," made the rain-soaked crowd forget about their current state of discomfort in the name of music. Although the radio played most of their 2011 singles to death, the positive response from the audience was proof enough that their songs were not simply fleeting hits on the airwaves. Hands raised in the air, and smiles were seen all across the crowd as these foundational songs for the band kept the crowd singing along.

They also played a lot of songs off their newest album Supermodel, released in March. Although I was not as familiar with the album, I did enjoy their live performance of the new songs such as "Coming of Age" and "Are You What You Want Be?" It has to be said that none of their newer songs have the same power as the singles from their first album, except for one (and for a different reason). A new song that really caught my attention was "A Beginner's Guide to Destroying the Moon." It's robust, distorted baseline, heavy percussion, and Foster's relaxed vocals differentiated it from the rest. I liked it because it had some grimy elements in it, and diverged significantly from the lighter, electro-pop band they're known to be. Even the lyrics are darker than we normally hear from Foster The People:
"Now I'm staring at the moon wondering why the bottom fell out
I've been searching for answers and there's questions I've found
Open your eyes and share this burden somehow
Are you ready to drink
Or are you waiting to drown?"
Still, the majority of the songs played were from Torches, to which they owe their fame and fortune. A good mix of new and old never hurt anyone, as everyone left the show pleased. The rain pelted down hard, and noise complaints were made to the City by crotchety assholes miles away complaining about strange sounds coming from somewhere, but damn them both. People of all ages came and danced in the rain until late at night, which is what this city needs.
Ottawa Folkfest 2014: Showbox's Top Picks
Possibly one of the sweetest spots under the protection of the National Capital Commission is Hog's Back Park.The relaxing sight of moving water next to the walking path, however, was once a hellish working environment. The rocky falls were a considerable thorn in the sides of the Royal Engineers who built the Rideau Canal — the construction had to halt several times due to the dam collapsing. Scots, Gaels, Brits & Frenchmen camped out in the woods east of the falls as they built a weir that would officially separate the river from the canal.
Those woods are now the site of many an elementary school picnic, or a bike ride to a lecture, or just a nice stroll. It's also going to be where Ottawa Folkfest will take place starting tomorrow, a growing tradition put on by the folks who bring us RBC Bluesfest every year, as well as the Bluesprint Series & the Bluesfest School of Music & Art (BSOMA) on Churchill Avenue.
This year's lineup include some seriously cool acts, as well as free shows on five out of the eight stages. There will be a Craft Beer House featuring the brews of Dominion City, Beau's, Whitewater, Mill Street & Broadhead, and free rickshaw rides! We're stoked to see some live music and enjoy our beautiful park the way we hope our ancestral labourers did once the dam held — with late nights of merriment and dancing.
---

Fred Penner
Fred Penner is possibly the most recognizable children's entertainer for many of us. His show involved the exploration of a forest and its friends, with songs ranging from sharing to civic duty. His most hardcore joint is a shameless dirge about being stalked by a cat. It gets so desperate that someone loads a shotgun with nails & dynamite and a train is derailed on the way to the Rockies. He will play two shows in the Craft Beer House, one family show in prime time and another without that description… Will we be seeing a side of Mr. Penner that might feature some killer beats & mature material? We can't wait to find out.
Saturday, Sept. 13 @ 4 p.m. & 8 p.m.
Craft Beer House
---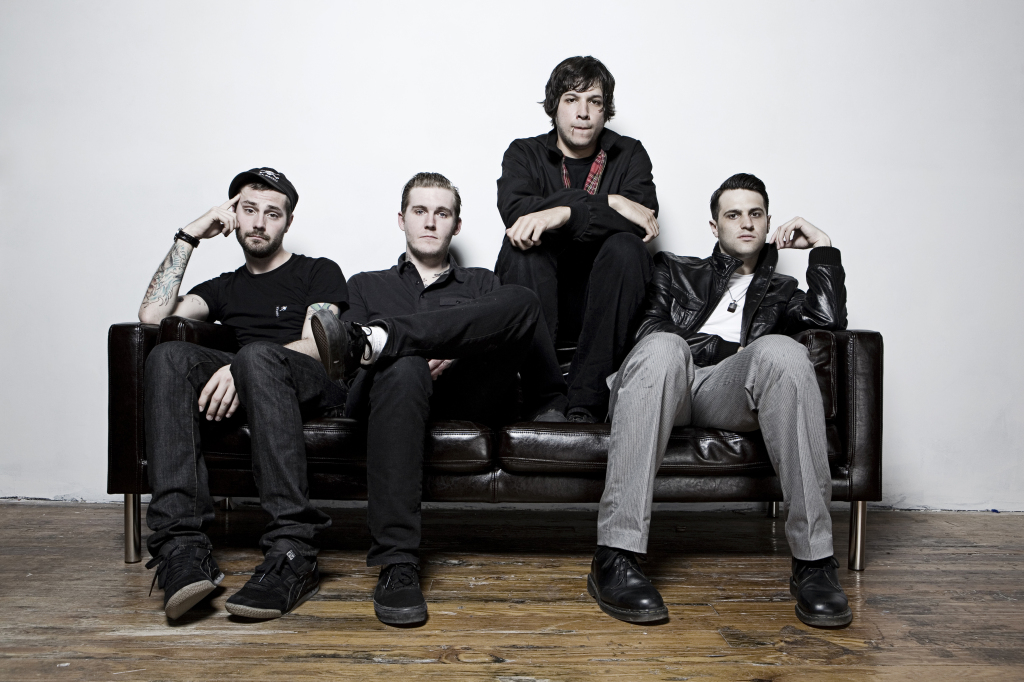 The Gaslight Anthem
When Bruce Springsteen wrote Darkness On the Edge of Town in 1978, he was writing about the American way of life – the way it really was. The Boss's ability to tell stories about society, disillusion, love, and loss is what allowed the masses to take him in as one of their own. Not many songwriters have been able to approach music in this way over the years. Brian Fallon, lead singer of The Gaslight Anthem, didn't take music lessons at a conservatory. He took lessons sitting in front of his mother's record player listening to the stories that Springsteen told, absorbing and interpreting his words and music as a young kid growing up in New Jersey. Not only is Gaslight's music undeniably influenced by that of Springsteen's, but the band is also able to portray thematic elements and convey the deepest and darkest observations of American life on the individual and societal levels. Blending a bit of folk, rock, and punk, The Gaslight Anthem offers concert-goers music that is free of pretension and falsehood – what remains on stage are a group of raw, genuine reconteurs.
Sunday, Sept. 14 @ 9:30 p.m.
Eh! Stage
---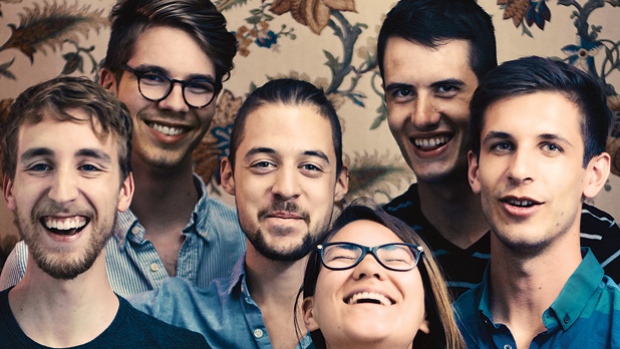 Pony Girl
A big year for local band Pony Girl, who'll play their East Coast tour's homecoming show on Friday. Described as art-rock, their true definition would include too many words & hyphens to list here. A cosmic collaboration of professional multi-instrumentalists? Outer space comes to mind when you listen to their debut album Show Me Your Fears, and the inclusion of violin & cello on a couple tracks lend to their chamber sensibilities, not to mention the clarinet, EWI, synthesizer(s) & four vocalists. Chamber-pop? Their next album, Foreign Life, will be released in the new year and we'll be keeping an hear out for some of their new tracks they've hopefully polished on the road. Soundscape smorgasbord?
Friday, Sept. 12 @ 7:30 p.m.
Hill Stage
---



TIMEKODE
DJs Zattar & Memetic are going to offer a free dance party at the aptly named Craft Beer House on the first night of Folkfest. That Wednesday night might as well be called Funkfest, with their jazzy uptempo & funky electro beats. The hosts of TIMEKODE have been jivving together for nine years this November, and it's not likely to slow down anytime soon. Get the party started!
Wednesday, Sept. 10 @ 8 p.m.
Craft Beer House
---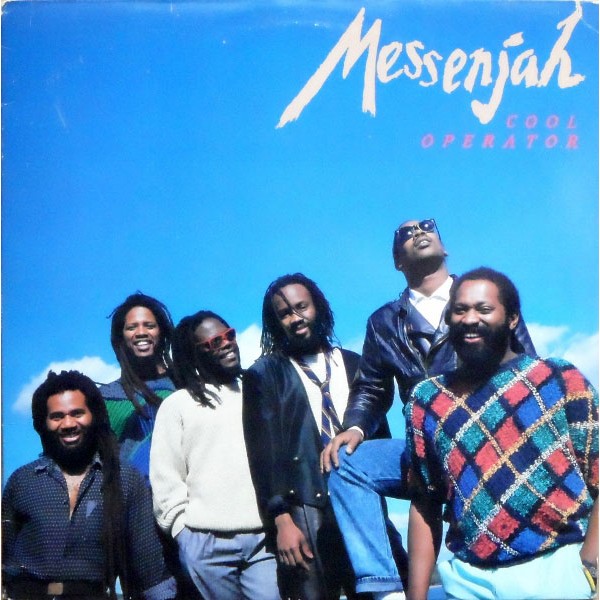 Messenjah
The term progressive defines the roots reggae of Messenjah as the 33-year-old collective from Kitchener, ON was the first Canadian reggae band to ever be signed to a major label. They've toured the world extensively, played for and in movies in Hollywood, and in 1998 they received a JUNO Award and played for Nelson Mandela at the Sky Dome. Coming out on top, they disbanded amicably that year to pursue their own interests. Just last year, their Messenjah's Session was re-released to be followed by their 1982 debut album Rock You High re-release this year. This will all coincide with a reunion tour that's been rumoured for a number of years, now with just as much backbeat & riddim as when they started. You'll find in Messenjah a funky refresher at the end of the festival, once openers for The Clash now closing international festivals, always bringing the boom-bap.
Sunday, Sept. 14 @ 9:30 p.m.
Ravenlaw Stage
---
Neutral Milk Hotel
This band is an enigma of sorts. Neutral Milk Hotel released two incredible albums in the late 90s – On Avery Island in 1996 and In the Aeroplane Over the Sea in 1998. This was a troubled time for music in general, with a virtual identity crisis occurring within the ranks of musicians and industry people. But Jeff Magnum and co. brought us these timeless albums that have been treasured for a decade and a half, only to splinter shortly thereafter and recede into the shadows of the 2000s. Well, they're back. After a string of solo shows by Magnum, NMH announced a massive 130-date tour spanning over two years. With only a handful of Canadian dates, we're lucky to have these guys come to play in Ottawa. Especially considering many of us were unsure they would ever play again, period.
Saturday, Sept. 13 @ 8:15 p.m.
Ravenlaw Stage
---
The National
Formed in 1999, The National is a band that embodies the notion that hard work pays off. After years of writing songs and playing shows, and even leaving their hometown of Cincinnati, Ohio to find bigger and better things in NYC, The National found late-career fame and never gave up on their journey. Their albums often give esoteric portrayals of the spectrum of human emotion. Those who listen attentively will find layers of truth and beauty in the lyrics, the composition, and aesthetic of their music. Showgoers can expect lead singer Matt Berninger to give a manic, despondent performance that suddenly explodes with moments of fervent and expressive behaviour. Berninger is also known to break out of the confines that is the stage and jump into the loving crowd, all while singing with them and challenging the artificial boundary that exists between artist and audience.
Friday, Sept. 12 @ 9:30 p.m.
Eh! Stage
---
Photo Credit Heather Pollock
The Strumbellas
The Strumbellas are a band that contains the heart of the true north. Their folk roots run deep, echoing the soul and spirit of their Canadiana forefathers and foremothers. Their music can be appreciated by the old guard, those who may be less interested in modern Canadian music but are enchanted by the storytelling of Gordon Lightfoot or Joni Mitchell, and also younger audiences that are more in touch with Canadian indie in general. Their efforts have afforded them plenty of well-deserved opportunities, and they even won a Juno for their 2014 breakthrough album We Still Move on the Dance Floor in the Roots & Traditional Album of the Year category. They were also long-listed for the 2014 Polaris Music Prize, showing that they are in the running as one of the best bands in Canada. The Strumbellas are on our list because you just can't go wrong – one can fall in love with the music they've written and they are just getting started.
Saturday, Sept. 13 @ 8:30 p.m.
Hill Stage
---
Lee Fields and the Expressions
Lee Fields is a legend. He's made music for 45 years, he's mastered the styles of soul, funk, R&B and blues, and by all indication he's continually evolving and coming into his own. Lee Fields and the Expressions is Fields backed by the house band of the Truth & Soul label out of Williamsburg, NY. Known as "Little JB," you just have to listen to "Ladies" to see why — his croon and melodies remind of James Brown, his stage presence causes cold sweats. The steady lounge rhythm of the Expressions matched to Fields' smoky voice will assuredly warm the Park on Friday night, when we'll be able to see other artists of the day line the back stage to see a champion show us how it's done.
Friday, Sept. 12 @ 7 p.m.
Eh! Stage
---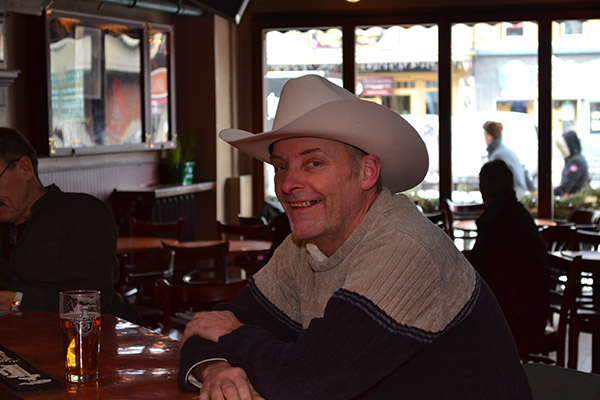 Lucky Ron
There's something about Lucky Ron's act at the Laff that gets the crowd really participating in his show. It could be his take on the greats like Johnny Cash & Elvis Presley, or his insistence that he is one per cent of the show while the crowd is 99% crowd, or just the simple fact he plays rocking hillbilly music with all his heart. His tale is very much tied to the Chateau Lafayette on York Street, where he's been playing on a weekly basis for over 15 years now. His western tunes take on a swinging rockabilly lilt and his grin is infectuous. There's something about Lucky Ron! It's not that he's faster or louder than any one-man show, it's probably not his slow wink (which can in fact melt the heart of any freshman or retiree), no it might be his genuine love of the art of talking to people while singing a ballad. He's made many a night at the Laff memorable (he was married there too!) and he's bound to set off the first evening chills of Thursday night as he'll play on the Hill Stage for a free show. If only we could have a quart of 50 in hand…
Thursday, Sept. 11 @ 8 p.m.
Hill Stage
Ottawa Folkfest 2014: Local Preview
Photo credit: Steve Gereke
Ottawa Folkfest 2014 will take place in beautiful Hog's Back Park again this year. It will be the Great Escape we've all be waiting for and caps off the summer, from September 10 to 14. It will feature several great local groups & solo musicians, not to mention a remarkably large amount of free scheduling and many big names of the industry.  Here is a list in alphabetical order to help you support local at this year's Folkfest!
The Cardboard Crowns
First place winners of the 2013 Live 88.5 Big Money Shot, The Cardboard Crowns are a mix of ska-beats, reggae and punk rock. Their shows are always super upbeat and bring people to their feet. Make yourself a cardboard crown at home and wear it to the show if you really want to fit in. Dance under the sun with them Sunday Sept. 14 at 3:30 p.m. at the Valley Stage.
Craig Cardiff
This Juno & CFMA-nominated artist has built a dedicated following through the art of storytelling, with countless shows and 18 albums under his belt. According to Canadian music icon Gordon Lightfoot, Craig Cardiff is a "songwriter who needs to be heard." Come see and hear for yourself September 14 at 5 p.m. on the Valley Stage.
High Waters
High Waters are an art-rock quartet that deliver harmonious vocal arrangements and sombre melodies with hints of folk-rock. Kick off your Friday evening with them at one of the many free stages at 6:15pm on the Hill Stage.
Jill Zmud
Ottawa's own soulful Jill Zmud is fresh off the release of her first album in four years, Small Matters of Life and Death. Get ready for songs of heartache and hope September 11 at 8:15 p.m. on the Valley Stage.
Laurent Bourque
This year's Galaxie Rising Star Award Winner is a passionate young singer-songwriter with a lovely voice and even sweeter lyrics. Laurent will be performing his fun folk pop sound twice, first on September 11 at 6:15 p.m. on the Hill Stage and September 14 at 9:15 p.m. on the Eh! Stage.
Lora Bidner
Lora Bidner is an incredible multi-instrumentalist, composer and performer. Her music takes you on a trip ranging from darkness to upbeat folk thanks to her her haunting vocal melodies, loop pedals and great use of guitar, ukulele, hang drum and piano. Come be wowed September 13 at 3 p.m. on the Eh! Stage.
Lucky Ron
If you haven't been the Chateau Lafayette, shut it all down and go there now. Lucky Ron, a country legend in Ottawa, has been performing his show there for over 28 years. Grab your cowboy hats and get your vocal chords ready to sing at his free show September 11 at 8 p.m. on the Hill Stage.
Made Noon

The duo formed while busking on the streets of Ottawa. They just got out of the studio so expect some great new indie/folk music as well as some sweet covers from the pair. They play a free show September 13 at 3:15 p.m. on the Hill Stage.
The Noisy Locomotive
Not based or formed in Ottawa exactly, but Mountain, ON is just below the Rideau on the way to the 401. The Noisy Locomotive is brothers Trevor and Corey Pool and friend Ben Nesrallah. They play old-time, knee-slapping, dinner-party-style folk and bluegrass. Get folky with it and them September 11 at 7 p.m. on the Valley Stage.
The PepTides
Bringing dark themes and 21st-century social commentary squarely into the pop realm, the funky nine-piece, The PepTides deliver super moveable and fun electro-synth pop. Their shows are always full of eye-catching costumes, a lot of dancing and theatrics. Come dance and flashback to gogo dance days of the summer for a free show September 12 at 8:45 p.m. at the Hill Stage.
Pony Girl
One of Ottawa's somehow still hidden gems, Pony Girl will amaze with their briliant art-rock. Capping off an east cost tour with their performance at Folkfest they are a must see act. Come get locked into a trance and float off in the beautiful sounds of Pony Girl September 12 at 7:30 p.m. at the Hill Stage.
Saturnfly
Saturnfly are one of the most intriguing and interesting bands of the festival. Armed with a cello, electric guitar, moog and drums, the four-piece play spacey rock. Their debut album, set to be released in October, is a science fiction concept album which tells the story of a cyborg who leaves her home on Earth to search the universe for humans who have left the planet long ago. Come be part of the otherworldly experience at the ever free Hill Stage on September 13 at 4:30 p.m.
Spencer Scharf
Another one of Ottawa's finest multi-instrumentalist, Spencer Scharf will dazzle you with his abilities on six & 12 string, 8 string baritone, resonator/slide guitar, electric guitar, cigar box guitars, piano, keyboard, banjo, harmonica, ukulele, and mandolin. His finger picking is hypnotizing and his sound draws from the likes of Eric Clapton, Robert Johnson and Neil Young. Get yourself a dose of twangy folk and a delicious craft pint September 14 at 5 p.m. at the Craft Beer House.
The Strain
Electro-pop siblings David and Rylee Taggart are at the head of The Strain from Wakefield, QC. Their infectious pop sound that won them the 2012 Big Money Shot will get you out of your camping chairs and get you clapping and dancing. Come see what all the fuss is about and don't forget your dancing shoes, September 11 at 6 p.m. at the RavenLaw Stage.
Timekode
This DJ crew, Zattar and Memetic, have made a name for themselves since forming in Ottawa in 2008. Although their former home at Eri Cafe is no longer, these guys continue to keep Ottawa a hell of a fun place to live. They motto is soul moving soles, and they never disappoint. Come move and be moved September 10 at 8 p.m. at the Craft Beer House for a free Timekode!
The Wicked Mercy
Good cold beer and rock n roll. That is what you are in for when you check out The Wicked Mercy at Folkfest. The show is free so you can spend your extra coin on craft beers while you groove to their blues-infused rock. Try not to spill too much September 13 at 5 p.m. at the Craft Beer House.
TIMEKODE @ Eri Café No More, Team TK Set Its Sights on the Future
Sadly, once in a while we have to write about bad news. After eight years of rocking the dance floor at Eri Café Pan African Social Club, TIMEKODE will no longer be taking place. We're not exactly sure what happened, but it looks like Eri Café has shut down operations completely and is no longer open for business. Since 2005, TIMEKODE at Eri Café has been a night where DJs Eric Roberts, Memetic, and Zattar came together and gave people in this city a reason to bust a move or two. We've all at one point had some great memories from TIMEKODE, and it is with a heavy heart that we have to see it go. In their address they mention taking some time to regroup as the next chapter of TIMEKODE is in the making, so we'll likely hear more from these guys in the near future. Here's what they had to say about it:
Manx Music – FEB 2013
The Manx recently announced that they'll be featuring some DJs and artists Sunday and Monday nights to put that new sound system to use. Check out the upcoming lineup and dates, should be a great month with such great minds spinning. Each month's artwork is done by a different local artist too, February's poster is done by Eric Schallenberg, who has adorned our city with some great posters in the past.
::: FEBRUARY 2013 :::
SUNDAY / 3 / JAZZMANX: 7th Annual Superbowl Edition
MONDAY / 4 / MANX RECROOM w/ DJ Mike Dubue
SUNDAY / 10 / FLAMENCO NIGHT
MONDAY / 11 / JUKEBOX 613 feat. Victoire Boutique
SUNDAY / 17 / SIP + SKETCH w. Drew Mosley & DJ Pete Turner
MONDAY / 18 / MANX RECROOM W/ DJ Zatter (TimeKode)
SUNDAY / 24 / REMI ROYALE
MONDAY / 25 / MANX RECROOM w/Jonas Bonetta (of Evening Hymns)
Event nights include:
:: MANX RECROOM: monday nights highlighting local DJs and music selectors
:: JUKEBOX 613: featuring local 'celebrities', businesses, and friends as they share a selection of their favourite tunes.
:: SIP & SKETCH: local art star Drew Mosley hosts a night of casual drinking and drawing. Craft paper and implements supplied! Music provided by DJ Pete Turner
:: REMI ROYAL: A Manx staple and legend, Remi Royale guides you through a mind-altering showbox of no-holds-barred karaoke and commentary. Leave your shame at the door.
Stay tuned to this page for more details on individual events!
Please email music@manxpub.com for bookings.