Top 17 Local Albums of 2017
Another year in the books for music in the nation's capital and another year of countless great releases. This list is in no way a complete and exhaustive wrap up of all this city had to offer, but simply a listing of the 17 albums and EPs that stood out and really captured our attention over the calendar year of 2017. Check them out below, have a listen, get out and support local music. We can't wait to see what 2018 has in store!
---
Top 17 Local Albums of 2017
Mushy Gushy – More Butter
Released: July 7, 2017
What is butt rock, you may ask. Well, Mushy Gushy's sound can best be described as a good blend of experimental garage pop with the occasional hint of surf rock. It makes for good time rock that makes you smile, bob your head, and maybe even sway your hips. It's perfect for those hot summer days on the way to the beach, but also excellent for those warm summer evenings on a patio or at a cottage. […] It is not always about complicated progressions and incredible prose—sometimes the best medicine is music you can just put on and sing along with while you relate to what the writer was feeling at the time. — Excerpt written by Eric Scharf 
Telecomo – For Sale
Released: June 6, 2017 (Record Centre Records)
I think the world could always use some more fun and punchy garage rock, and that is exactly what this band is offering us. The simple chord structures, unflashy vocals, and lo-fi aesthetic give Telecomo a genuine throwback feel. The Detroit garage rock gods of the 80's would surely open their scuffed, wrought iron gates for Telecomo. — Excerpt written by Matías Muñoz
Slack Bridges – Joy of Joys 
Released: November 11, 2017
[…] everything Slack Bridges has put out since their inception has met a seemingly self-imposed benchmark of production and musicianship. Their debut full-length "Joy of Joys" is no exception. The album was self-produced by the band at Swell Studios and received some esteemed TLC from Phil Bova at Bova Lab Studio, and Jason Jaknunas at Metropolitan Studio. It features a veritable roller coaster of soul (I'm not gonna say soul-er coaster), both lyrically exploring themes of struggle and searching for hope, but also exploring different aesthetics and dynamics musically. — Excerpt written by Anthony Cardozo
Heavy Medicine Band – ERSATZ ERA
Released on: April 22, 2017 (Record Centre Records)
Of all the bands making music in Ottawa—or even Canada, for that matter—the Heavy Medicine Band is pursuing a style and sound that is wholly their own. It's phsyc-rock dipped in folk noir, driven by the profound lyricism and vocal prowess of Keturah Johnson. On their debut full-length ERSATZ ERA, the band weaves together texturized soundscapes that could be the soundtrack of a dream…or a really good trip. They build on and expand upon the foundation laid out on 2015's Conduit EP, paving a path for listeners to get lost deep in their world. The intricate and reverb-laden instrumentation are a foundation of the album, often droning into the fringe of our imagination on tracks like "teeth" and "breath." Johnson's remarkable voice cannot be understated, however, and this band's undeniable chemistry makes them one of the most exciting in town. — Matías Muñoz
Tapas – s/t
Released on: November 17, 2017
Tapas is the name of a new hip hop trio in Ottawa, but they're anything but rookies. The group consists of two of Ottawa's finest MC's—G.Grand, and Hyf—along with locally-renowned producer Jeepz behind the beats. Together they are a force to be reckoned with. Their self-titled debut may very well be one of the best hip hop records to come out of the capital in the last five years. — Excerpt written by Matías Muñoz
Moonfruits – Ste-Quequepart
Released on: May 12, 2017
The husband and wife duo Moonfruits released their second full length album this year. Ste​-​Quequepart is a 10 song French-language folk concept album that plays like a short film soundtrack and really emphasizes the couple's voices and lyrical content. Their beautiful and powerful voices which complement each other so well are on display from the get go in the title track. While the music and instrumentation of the album is rather simple, at times just a banjo or a guitar, you never feel like anything is missing. Much of the album is a little laid back, however my favourite song "Le Maire" picks up the pace and teleports you to a kitchen party or a campfire jam with charming clapping and great sing a long moments. Have a listen to the album Ste​-​Quequepart on a cold winter night, close your eyes and let Moonfruits take you away to a different place.
Galapagos – Potential Space EP
Released on: June 13, 2017
The final version of Potential Space was recorded on an afternoon in May, 2017, with Cameron Steacy (Organ Eyes) both playing drums and recording the EP." You can hear some of their folk beginnings in the second song "What I Deserve," but you can also hear Steacy's influence throughout the EP, especially on "Again" combined with the band's vision to really make it a fuller sound. Steacy has recorded, mixed, and mastered other Ottawa artists such as The Yips, Bonnie Doon and Fire Antlers.
Potential Space is a great starting point for a band that has already seen several members changes and has grown from two-piece to four. I really enjoy how much diversity of sound they fit into a four song release and see much potential in all the different avenues for the sound to continue to grow. — Excerpt written by Eric Scharf 
Bonnie Doon – Dooner Nooner
Released on: May 21, 2017 (Record Centre Records)
Masks. Clouds of smoke. Decked-out pickup trucks. Skulls. These are all reasons to love Ottawa surf-punk queens Bonnie Doon. But there's so much more to them than that. Their brand of fuzzed-out, bass-heavy sludge-rock is meant to captivate audiences and shock the senses. Their energy, weirdness, and overall "we do whatever the fuck we want" attitudes are what really define this group as something special.
Bonnie Doon's latest album Dooner Nooner (released on Record Centre Records) is an acid trip through and through, and will take you from heavier face-punching tracks like the opener "Haunted Life," to wild lo-fi experiments like the closer "B-Hole." — Excerpt written by Matías Muñoz
Dead Weights – Mountain Arresting
Released on: August 1, 2017
Mountain Arresting is a big step forward for Dead Weights, and clearly the product of a lot of work. The band strikes a balance of heavier guitar and bass parts with melodic flourishes, all woven together with rough and grumbling vocals of Jonathan Becker and Steve McCrimmon. Their signature sound comes through loud and clear on this record, as they tightened up their instrumentation even more and obviously had some chemistry in the studio. It doesn't hurt that Dead Weights have been playing together for years, with lots of shows under their belts in recent memory.  — Excerpt written by Matías Muñoz
Nightshades – s/t
Released on: November 15, 2017
Nightshades' self-title release this year was their first full-length album. There has been some change in membership (Dean Morris joined them on bass) since their last release and also some slight change in sound. The band's sound is a lot more mature and refined in all the best ways. They have kept true to their garage origins, but come at it a little cleaner and polished than past works. The track "Very Blue" sticks out in particular on the album as it appears to me to be the song that best encapsulates their transition from old to new Nightshades. "Very Blue" has many of the raw elements and darkness of older Nightshades while still very much being new and a step forward. Lead singer Mallory Giles' vocals sound better than ever on this release and really shine on tracks "Wasting Time" and "Broken Bag."
— Eric Scharf
New Swears – … and the Magic of Horses
Released on: June 23, 2017 (Dine Alone Records)
And the Magic of Horses is another fun-filled record featuring tons of sing along and clapping moments, with sprinkles of mosh-inducing build ups, group harmonies, and fun riffs to carry you through the summer. The opening track "Dance With the Devil" sets the stage for the whole album, as it has a little bit of everything mentioned above. It doesn't take much to see how they could spice it up even more and have some fun with it live.
This album goes well beyond their usual focus on all-day partying and raucous—but don't worry, there's still plenty of that, it's just not the focal point of every track. The band explores more existential subjects like life, death, friendship, screwing up, and legacy. It is great progress to witness, and what it is even better is how they have done it without losing their edge and fun which they have become synonymous with.  — Excerpt written by Eric Scharf 
Area Resident – Delano 
Released on: October 13, 2017 (Record Centre Records)
Some may recognize Doug Hempstead's voice as the dependable CBC radio traffic reporter here in Ottawa. But when he's not on the airwaves talking about crashes and delays, he's making music under the moniker Area Resident. The album is all Ottawa Valley, and a perfect mixture of the folk songwriting and crunchy alternative instrumentation that great artists from this area have pursued in the past. Hempstead himself is a talented multi-instrumentalist, and on stage he is the drummer lead vocalist. He is also supported by guitarists John Higney (The Flaps, Two Minute Miracles) and Paul Jensen, and bassist Kristy Nease (who also happens to be his CBC cohort). Delano draws on Hempstead's experiences growing up in the valley outside of Pembroke and the things he's encountered as a journalist. He expertly weaves together these anecdotes into poetic lyrics, imposing them into songs that aren't tethered by a singular genre or stylistic direction. This album is full of life and demands to be listened to over and over again. — Matías Muñoz
Dark Plains – 00001
Released on: October 29, 2017
The Dark Plains is a band whose members have been making music for a long time, featuring ex-members of Okara and Shotmaker, who were relatively well-known acts in the 90s post-hardcore scene. While their experience extends beyond two decades, these guys are making fresh-sounds that contains elements of punk and hardcore, but the songs take their own trajectory all together. 00001 is an album that requires deep listening, and demands one's total attention. — Matías Muñoz
Lake Urmia – Wine Time
Released on: June 16, 2017
Lake Urmia is a newer melancholic queer-pop band in town that is making serious waves, and their debut album Wine Time brings together warm tones and jangly riffs for us to grab and hold on to. The album was self-recorded by band member and vocalist Elsa Mirazei, and they also mastered it along with Chris Love of Pith and the Parenchymas. This DIY production gives the album a wonderfully imperfect quality, where the listener is given a raw and unrefined collection of beautiful (and sometimes sad) songs to ingest and mull over. The unrefined aspects of this album are what make it so easy to connect with, and Elsa's soft vocal melodies are so naturally interwoven into the instrumental parts. Fans of Julien Baker and Frankie Cosmos will fall into the arms of Lake Urmia with ease, and we're really excited to see what this band is going to get up to in 2018. — Matías Muñoz
Cody Coyote – Mamawi
Released on: November 1, 2017
Cody Coyote has exploded onto the hip hop scene over the last few years, and has garnered a lot of well-deserved praise for his recording and vivacious stage performances to date. The rapper is of Ojibwe/Irish decent with ancestry from Matachewan First Nation located in Northern Ontario, and has been writing music since the age of 16. Mamawi is Objiwe for "all together" in English, and the album combines extraordinary lyricism and storytelling with a range of modern hip hop and experimental beats. The album itself is centred around reconciliation between Canada and Indigenous people, togetherness, love and unity, and tackles some difficult issue involving the history of oppression and abuse of indigenous peoples that continues to this day. Not only is this album integral in today's political conversation surrounding indigenous rights, but Cody Coyote is following the trail blazed by Ottawa's A Tribe Called Red and his voice is one that we should all be listening to. — Matías Muñoz
Outside I'm a Giant – Point Comfort
Released on: October 7, 2017
The intricacy and scrupulous instrumentation that is woven throughout Point Comfort is made immediately apparent, and the cinematic qualities that each song contains evokes moving imagery draped over emotions. Caron's deep, rumbling vocals compliment the storytelling and instrumentation beautifully, grasping the listener in a comforting way while guiding us through the tumultuous journey. In some ways it is reminiscent of The National's Matt Berninger, and Caron similarly utilizes his vocal prowess in ways that indulges the eardrums without overpowering the gentle instrumental moments, or distracting from the tapestry created by the strings. — Excerpt written by Matías Muñoz
PINE – Pillow Talk EP
Released on: June 9, 2017
PINE has released their first album through No Sleep Records, an emotional five-track effort that spans genres and bring the listener into a world free of sonic boundaries. Their songs are raw and untethered pieces that use intricate instrumentation and emotive lyricism to create a powerful experience for listeners. — Excerpt written by Matías Muñoz
---
Honourable Mentions
We've compiled a few albums that were either too short to meet our 4-track minimum, or didn't quite fit into our top 17. Here are some honourable mentions worth listening to.
Her Harbour – Go Gently Into the Night
Gianna Lauren – Moving Parts (Forward/Record Centre Records)

Fet.Nat – Gaoler
Chris Landry – one fifty five
Positive Charge – Under Growth
Expanda Fuzz – The Last Of The Who Heads
Eddie Quotez – Otaku
Top Local Albums of 2015
Alas, the year has come to an end. It's hard to believe another 365 days have passed and that we're now closer to 2020 than 2010. 2015 was as impressive – if not more so – than other years passed. We saw Ottawa music veterans release brand new, fresh sounding tunes that demonstrate their lasting power and presence in the community. We also saw exciting new bands come out of nowhere and surprise us with great albums, showing that the city is cultivating talented artists who are overflowing with creativity.
Once again we kept our ear to the ground about all the music being released in Ottawa, and we have come up with what we think is a pretty good representation of the best music being made in our little corner of Canada (in no particular order). We've also included essential tracks for your listening pleasure. Without further ado, we encourage you to sit back, relax, and dive into the best of the best in Ottawa.
---
Kalle Mattson – Avalanche
Avalanche is the fifth release and follow-up to Mattson's 2014 Polaris-nominated album Someday, The Moon Will Be Gold, and serves as a step in brand new direction for the Ottawa-via-Sault Ste. Marie artist. Mattson approached the six-track EP with a pop sensibility, infusing the album with more upbeat and  aesthetic that stray from traditional folk that we heard on Someday. However, Avalanche still delivers us Kalle Mattson at the core – raw, intimate, and heart bursting at the seams. Mattson is already a seasoned artist, but is clearly still evolving and developing his talents as a musician. With each album, he draws listeners in closer and shows us just what he's made of.
Essential Track: 'A Long Time Ago'
By Matías Muñoz
The Acorn – Vieux Loup

It's been five years since Rolf Klausener released his acclaimed album No Ghost, and almost a decade since his seminal Glory Hope Mountain. Although he's been busy curating Arboretum Festival in Ottawa and releasing music with his other project Silkken Laumann since then, Vieux Loup has been in the works for several years – even if only in Klausener's mind. His ability to convey imagery and emotion in his music has not diminished. Delicate guitar melodies are intertwined with groove-laden synth beats, signifying Klausener's movement forward as a musician while staying true to his past.
Essential Track: 'Influence'
Excerpt from Mixtape Magazine – Best of 2015 (By Matías Muñoz – December 22, 2015)
Bosveld – Veldbrand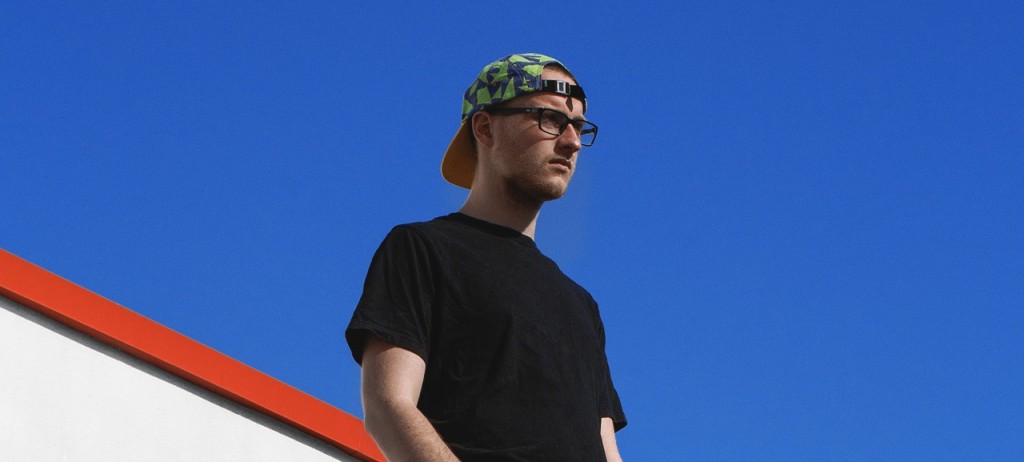 Although Ottawa's music scene is small, there are plenty of musicians from the nation's capital that are creating some really incredible music. Take Veldbrand by Bosveld. The album is the brainchild of Théan Slabbert of Ottawa-via-South Africa, one of many talents to emerge out of a brilliant and dynamic class of musicians in the city. He has teamed up with some of the best in Ottawa to make this highly-anticipated debut full-length LP. Slabbert's vocals are reminiscent of a deeper, more brooding style similar to Jonsi, which melds flawlessly with the intricate and flowing guitar melodies. Veldbrand is woven with dramatic and moving soundscapes, and could very well represent the future sound of folk music.
Essential Track: 'Back Of Yr Mind'
Excerpt from Mixtape Magazine – Best of 2015 (By Matías Muñoz – December 22, 2015)
Hilotrons – To Trip With Terpsichore
HILOTRONS released their sixth album To Trip With Terpsichore (pron: tûrp-sĭk′ə-rē or terp-sick-ree) in February 2015 in digital format, and on vinyl two months later. Since Mike Dubue is now working with the new band, he wanted to keep things as fresh as possible.
"We recorded it live off the floor in about a day and mixed it in about a week. It's pretty short and that's how we wanted it. It's sort of like Black Market Clash where the A-side is like an EP and the B-side has three remixes. It's raw, dirty, off the floor, and nothing polished. (Mike Dubue)".
Essential Track: 'Animal, I Love You'
Excerpt from Megaphono Artist Profile: HILOTRONS (By Matías Muñoz – February 4, 2015)
Pony Girl – Foreign Life
Foreign Life opens like a newspaper, words and images materialize before the eyes and vanish instantly, leaving you with a trace of their meaning. Distant voices fade in, thoughts like wisps of smoke curl off of a buoyant electronic pulse, compelling you to let the paper fall and dream deep in your armchair. But Pony Girl (So Sorry Recs) know about your attention span, and they will make sure you listen. The motorik beat that occurs around the halfway mark of album opener "Foreign Life I" feels like a logical extension of the dreamy waves that precede it. Right away one is introduced to the painterly aesthetic of Pony Girl and the palette they will use on this album.
Foreign Life, the sophomore album from the Ottawa band, is a collage of emotion and style, well lit and finely mounted. Each song a small canvas with a dramatic point of focus, be it rolling acoustic guitar, electronic beat or voice. Sugary pop tunes leap out of synthscapes and run naked through your ears. Pony Girl appear to have passed through the recent New Folk movement carrying a pastel distillation of its crucial elements. The elegant arrangement of acoustic and electronic, the sighing winds and the seething synths, it harks familiar yet is presented in a uniquely stream-lined form.
Essential Track: 'Candy'
Excerpt from New Music: Pony Girl – Foreign Life (By Matt W. Smith – December 7, 2015)
Isaac Vallentin – Hedera
[Hedera] itself is minimalistic, meditative, yet so full of brilliant moments that they are difficult to keep track of. There is a comfort/discomfort contrast that arises and disappears at various points throughout the album. The dissonant and distorted secondary vocals in "Garden I (You Own To Fight)", for example, contrasts with beautiful and tranquil vocal and instrumental melodies.
[…] After spending the last two years focused on the music of others, the self-taught musician experienced a surge of writing and creativity his first time outside of the country. His initial 72 hours in San Juan he said nothing and wrote most of what would become Hedera. […] Vallentin utilizes a variety of instruments, from a heavenly-sounding hollow body guitar to electronic elements. Ultimately, the record is a smattering of beautifully crafted notes, melodies, and sounds.
Essential Track: 'Stewardess'
Excerpt from New Music: Isaac Vallentin – Hedera (By Matías Muñoz – July 3, 2015)
Scattered Clouds – The First Empire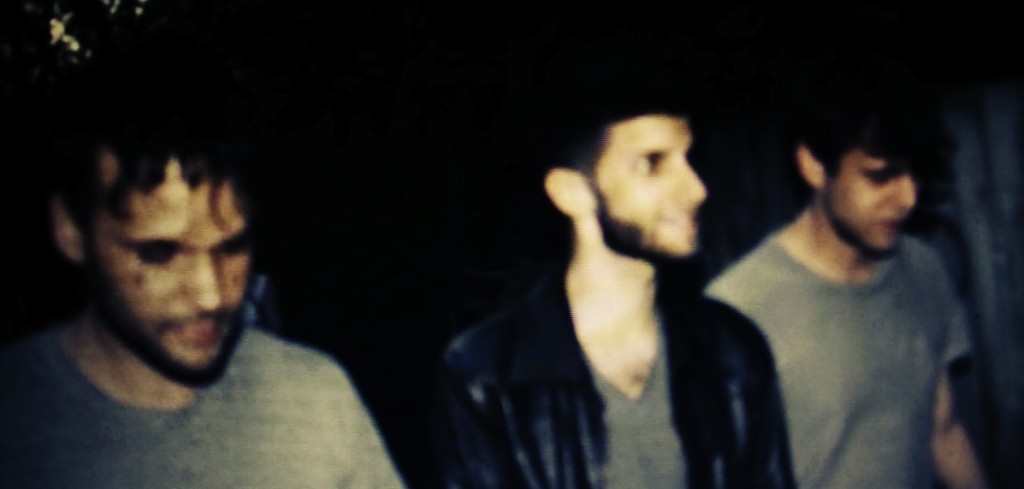 It's been a long time coming for fans of Scattered Clouds, an experimental noise & psychedelic pop trio led by Philippe Charbonneau, with Jamie Kronick and Pierre-Luc Clément. The band's beginnings are closely intertwined with the E-Tron's genesis, as are all the musicians who collaborated on this album. The music is simultaneously quiet and chaotic, patient and peculiar. It's aptly described as post-apocalyptic but we could drop that prefix and it would still make sense.
The First Empire is a six-song concept album that seems to have more singles than not, starting off strong with the doom-laden "Fallen" and their most recent release "Enchanteresse", which came out with a twisted music video pieced together by Mike Dubue.
My favourite track however, which I relish even more because of its brief length, is the wordless "Floating Underwater" which immerses us with a marimba. It transitions catastrophically yet pleasantly into "Deepest Night", an anthem of darkness that uses Charbonneau's baritone voice to its greatest ability. It ends with the sunken lyrics "at the strangest hour…" and crashes into the most unhinged and experimental of the songs, the title track. The album almost passes in the blink of an eye but it is complex, what obviously took years to perfect.
Essential Track: 'Enchanteresse'
Excerpt from New Music: Scattered Clouds – The First Empire (By Joseph Mathieu – April 21, 2015)
Yusso – Don't Know Yusso
One name in Ottawa's hip hop community that stands out as one of the most hard-working is Yusso. Some of you may have heard of him just through collabs he's done around town with some of the city's best MC's and producers, including the electrifying project CrooKid Bass with KING (now known by the name DRAE). Yusso's new 6-track mixtape, dubbed Don't Know Yusso, is a quick onslaught of tracks that clocks in at just over 15 minutes. Don't Know Yusso is everything one could want out of a mixtape. It has a dash of funky tracks with irresistible rhythm like "Late Nights" and "To Whom It May Concern" that throw us back to Golden Era hip hop, impressive flow the whole way through, and lyrics that aren't only intelligent, but also tell a story.
Essential Track: 'Late Nights'
Excerpt from New Music: Yusso – Don't Know Yusso (By Matías Muñoz – May 22, 2015)
Catriona Sturton – Bumble Bee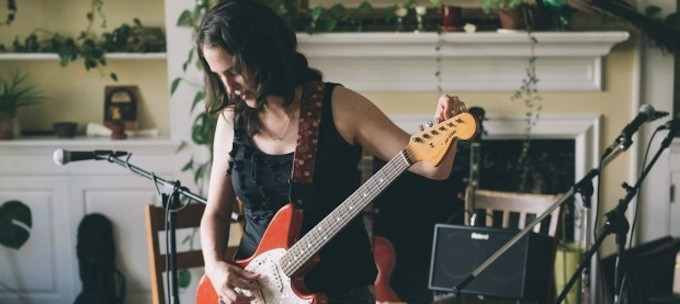 On top of being a very strong singer and songwriter, Sturton has become well-known for her proficiency playing the harmonica. She derives her style straight from the Mississippi of old, cutting her chops at local blues establishments and learning from harmonica masters such as Larry "The Bird" Mootham and Carlos del Junco.
Bumble Bee explores the full spectrum of emotion, as Sturton delivers songs that hit hard and leave the listener feeling like they just experienced a performance in a run-down whiskey bar in the heart of the Delta. She opens the album with the truly badass songs "Mongoose Moan" and "Heavy Weather," setting the tone for the entire record.
[…] There are moments where she breaks from the blues, such as "Tea for Two" and "Wheel of Fortune," which offer a nice change of pace at those particular junctures. One of the other turning points is her harrowing cover of "Black is the Colour," a traditional Appalachian folk song. Like a lot of the songs on the album, don't be surprised if you experience goosebumps. What better way to finish off the album than by giving a little shout out to Ian Manhire and The White Wires in "Wheel of Fortune"?
Essential Track: 'Heavy Weather'

Excerpt taken from New Music: Catriona Sturton – Bumble Bee (By Matías Muñoz – January 8, 2015)
Steamers – Years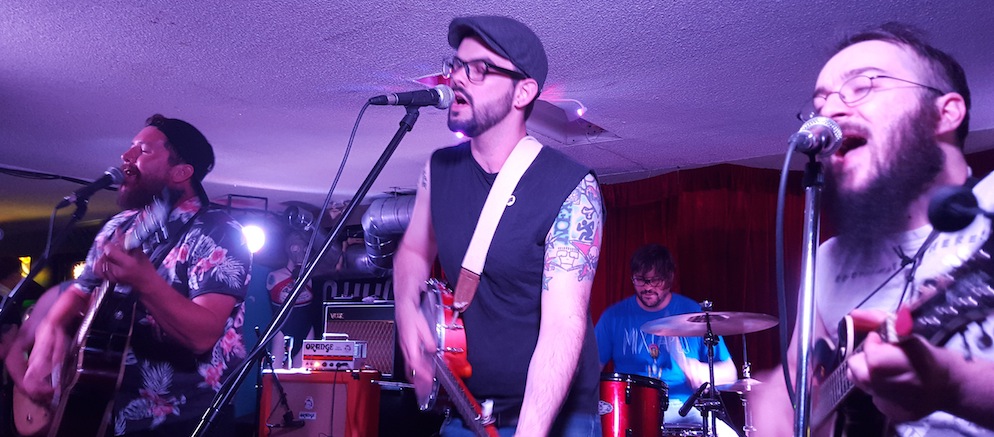 It actually feels like it's been years since their Steammates EP came out. However, it was only last September. Steamers' debut LP, Years, is a tight album, with a few flourishes that prudes would call "mistakes". The combined efforts of the six teammates overlap like a sonic sandwich, particularly the mandolin of Francis-Julien Thibaudeau contrasting beautifully well with Greg Fitzpatrick's banjo.  The eight songs are great and call for foot stomping and as many sing along they could fit in. Whether you listen to the CD, hear them on stage or see them busking, be careful. Once you hear it you will play it again and again.
Essential Track: 'This is a Song'
Excerpt taken from New Music: Years by Steamers(by Joseph Mathieu – May 27, 2015)
The Tenenbaums – We'll Always Have Milhouse

These long-time friends from Eastern Ontario have a few releases under their belt now and are really showing that they have found their sound, particularly on We'll Always Have Milhouse. The album is a bit of a departure from 2014's Fish – they've slowed things down a bit without losing any of the actual energy which makes their music so enthralling. Songs like "Friends", "Yard Sale(s)", and "Break" begin with a reverb-laden clean guitar intro, which eventually break out into the chaos we know and love. Lead singer Sheehan Jordan's gravelly vocals fit just right, and are a little more intelligible to the listener than on Fish. This is a all-out fun record with moments of restraint balanced with just a little bit of chaos.
Essential Track: 'Break'
Excerpt taken from New Music: The Tenenbaums – We'll Always Have Milhouse (By Matías Muñoz, October 29, 2015)
Elementals – I'm Not Here, I'm Not Real

Ottawa's Elementals released a doozie of a first album with I'm Not Here, I'm Not Real.
The new album has heavy grunge influences throughout the album that can teleport you back to 90s plaid-filled dimly lit clubs. Songs like "Debase" and "Messiah Complex" feature that great softer/louder/softer formula and it works very well. From soft signing to guttural yelling fading back into soft almost talking style lyrics. Something special went on during the 90s and these guys want everyone to relive a slice of it and never forget.
Essential Track: 'Sunbirth'
Excerpt taken from New Music: Elementals – I'm Not Here, I'm Not Real (By Eric Scharf, September 4, 2015)
Flying Hórses – Tölt
I listened to the entirety of Tölt, the long-awaited debut LP by Ottawa's Flying Hórses, approximately six times before finally understanding that I would hear a different narrative on each pass. First I walked through Gormenghast, then through Cirith Ungol, but also through large meadows that could have been Hyrule. The music called "post-chamber" by two of the city's most interesting musicians have created a bestiary of dark and beautiful creatures, deadset on being released August 15.
Cellist and composer Raphael Weinroth-Browne is part of several prolific bands that play a range of neo folk, classical and experimental chamber music. He said that Tölt would surprise most people who were familiar with Jáde Bergeron's original compositions that she's often played live over the past few years. I have to concede he wasn't just hyping me up–this isn't the same trip to the "Dollhouse" or ride around the "Carousel" that we've heard before.
[…] There are sonatas for cello accompanied by Bergeron's piano, and what sound like piano/celesta duets. Sometimes the pairing of cello to piano is replaced with bells or chimes that Bergeron plays in what she credits as "sacred places" in Montreal and Reykjavík.
Essential Track: 'Carousel'
Excerpt taken from New Music: Tölt Flying Hórses (By Joseph Mathieu – August 6, 2015)
Jeepz – Soul Spins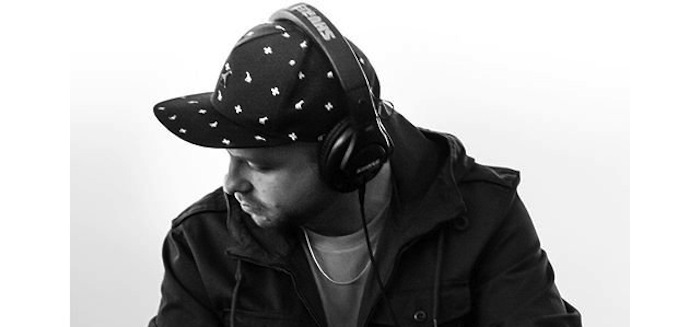 How many artists can you name that have dropped 50 records? Probably not too many, especially ones with the same quality and flavour as the highly anticipated
Soul Spins
, by talented local producer and two-time
Ottawa Beat League
 champ
Jeepz
. Within the last 3 years, Jeepz has created a rich discography with
Soul Spins
adding a well-deserved celebratory vibe to this true milestone in his career. Sharing the album's stage with 25 artists from Canada and beyond, there's plenty of familiar and fresh voices to hear on the soulful tracks found on
Soul Spins
, with plenty of love for the frozen tundra's hip-hop scene.
Excerpt taken from New Music: Jeepz – Soul Spins (By Michael W. Smith – December 12, 2015)
Chris Page – Volume Vs. Voice
Ottawa's Chris Page, member of The Stand GT and Camp Radio, just released his acoustic solo album, Volume Vs. Voice.
The 10-track album is a huge step in a very different direction then what we have grown accustomed to with Page's work with his bands. Volume Vs. Voice is a slowed-down, finger-picking-laden, emotionally-charged acoustic album — not exactly what many would expect from the punk rocker. The album is beautiful, a reflection of the scenery in which it was recorded.
"For a long time now," said Page, "I've toyed with that cliched artist dream of isolating myself in a secluded cabin surrounded by bottles, pens, guitars, paper, Christmas lights doing summer duty. I could feel the river beach sand in my old Vans. I could hear the welcoming cricket chorus. There would be no Internet, TV or phone, though there would be a radio to keep some loose tabs on the outside world. There would be a recording device hooked up to a microphone or two."
Essential Track: 'Rocket + Savings'

Excerpt taken from New Music: Volume vs. Voice by Chris Page (By Eric Scharf – April 22, 2015)
Loon Choir – All Of This and Everything Else
All of This and Everything Else is the much-anticipated release from Loon Choir, whose fans had been patiently waiting since the 2012 release of "Fire Poems".  The song "Always Golden" starts out with a monologue that may seem all too familiar to many: "To whom it may concern: please consider this my formal letter of resignation, for I have served day in and day out 40+ hours a week. The 9-to-5 just ain't cuttin' it any more.  My life is more than a career, more than a wage…".  This is just one of the many examples of growth and maturity that is shining through in All of This and Everything Else.
At Ottawa Showbox, we weren't the only ones to take notice of how awesome this album is. CBC mentioned Loon Choir in the artists you should have listened to in 2015 compilation.  The song "Bug" also made it onto CBC Radio 3's list of Top 103 Indie Songs of 2015.
Essential Track: 'Bug'
– Eric Scharf
Ottawa Music Guide: Top Ottawa Venues For Live Music
Here's a revised and updated version of the writeup I did for WHEREOttawa when I was an intern there in late 2012. Now that 2015 is upon us, here's what you need to know about the best music venues in Ottawa.
By Matías Muñoz
---
This Ottawa music venue in the city's Centretown neighbourhood is home to artists of all kinds, showcasing hip hop groups one night and indie rockers the next. There's plenty of room for dancing, but also lots of comfy seating for those who enjoy catching up with friends. See what's on this week by clicking here.
• Babylon Nightclub, 317 Bank St., 613-594-0003, babylonclub.ca
Nestled in the beautiful town of Wakefield, Quebec, just a 25-minute drive from Ottawa, this historic music venue is a must-visit. Some of Canada's best musicians have graced The Blacksheep's stage, making it a prime stop for many notable bands passing through Quebec and Eastern Ontario. It has become legend in Canada's music folklore history. See what's on this week by clicking here.
• The Black Sheep Inn, 753 Riverside Dr., 819-459-3228,theblacksheepinn.com
Located directly above Mavericks (see below), this music venue is known for profiling local bands, making it a great place to take some local culture. With a capacity of around 150, it is a small space filled with energy. It is not uncommon to see bands come off the stage and play songs amongst the crowd. See what's on this week by clicking here.
• Café Dekcuf, 221 Rideau St., 613-244-5000, cafedekcuf.com
House of Targ is one of the newest and most exciting additions to the Ottawa music scene. This place isn't only a music venue – it is also offers a selection of delicious handmade pierogies cooked in front of your eyes, an entire wall full of your favourite pinball games, and nostalgic arcade games such as Area 51, NBA Jam, Pac Man, and Mortal Kombat. This place exploded out of the city's underground music crevasses to become one of the most talked about spots in town. They also offer up a monthly zine/newsletter and weekly freeplay for all pinball and arcade games on Sunday nights, with DJ KJ MAXX spinning vinyl while you get your game on.
• House Of Targ, 1077 Bank St, (613) 730-5748, houseoftarg.com
This venue is a staple in Ottawa's music scene, providing a good mix of smaller, local acts and more well-known ones. Located just down the street from the Rideau Centre, it is accessible and provides a little more space for patrons than other places around the city. See what's on this week by clicking here.
• Mavericks Bar, 221 Rideau St., 613-562-3941, mavericksbar.com
The lounge-style ambiance here makes for a more mature, relaxed vibe. Dim lighting and smooth live music make this Ottawa venue an ideal hangout for adults of all ages. Mercury Lounge is the middle of the ByWard Market, close to other fine restaurants and nightlife spots. See what's on this week by clicking here.
• Mercury Lounge, 56 ByWard Market Square., 613-789-5324,mercurylounge.com
This beautiful, multi-purpose performing arts centre sits along the Rideau Canal in Ottawa's downtown core. With several stages of varying size, this arts venue is capable of holding larger crowds with rowed seating in Southam Hall, or more intimate concerts at the Theatre, Studio or Fourth Stage.
• National Arts Centre, 53 Elgin St., 613-947-7000, nac-cna.ca
This quiet gourmet sandwich bar on Gladstone is bursting with all kinds of events. There is an aura of creativity that resonates from this place—and is showcased by the variety of acts that perform, from poets to live bands. This Ottawa venue uses its spaces to its full potential. See what's on this week by clicking here.
• Pressed, 750 Gladstone Ave., 613-680-9294, pressed-ottawa.com
This quaint little café at the edge of Ottawa's Chinatown is the definition of independent. Some of the best indie bands from Ottawa and around the country love the comfy living room-style atmosphere, which almost feels like a house show at times. There is a sense of warmth to this venue like no other in Ottawa. See what's on this week by clicking here.
• Raw Sugar Café, 692 Somerset St. W., 613-216-2850, rawsugarcafe.com
Known to throw some wild events, Ritual is the natural home for electronic, hip hop and DJ sets. With big sound and a long bar, this venue is a favourite amongst experienced partygoers. It is also conveniently located adjacent to the Rideau Centre in downtown Ottawa. See what's on this week by clicking here.
• Ritual Nightclub, 137 Besserer St., 613-680-7661, Facebook page
Le Troquet
Located in downtown Hull, just across the Ottawa River, Le Troquet has proven itself to be a cultural hub since 1997. With a lively crowd of regulars and a particularly strong folk scene surrounding the venue. More and more, Le Troquet is emerging as a spot where both sides of the river can unite and enjoy a comfortable atmosphere with character.
• Le Troquet, 41 Rue Laval (Hull, QC), (819) 205-9060, letroquet.ca
Located in the heart of the Ottawa's ByWard Market, Zaphod Beeblebrox—simply known as Zaphod's to locals—is a prime stop for touring musicians and is probably the most well-known in Ottawa. The Rolling Stones shot their 2005 video for "Streets of Love" here! See what's on this week by clicking here.
• Zaphod Beeblebrox, 27 York St., (613) 652-1010, zaphods.ca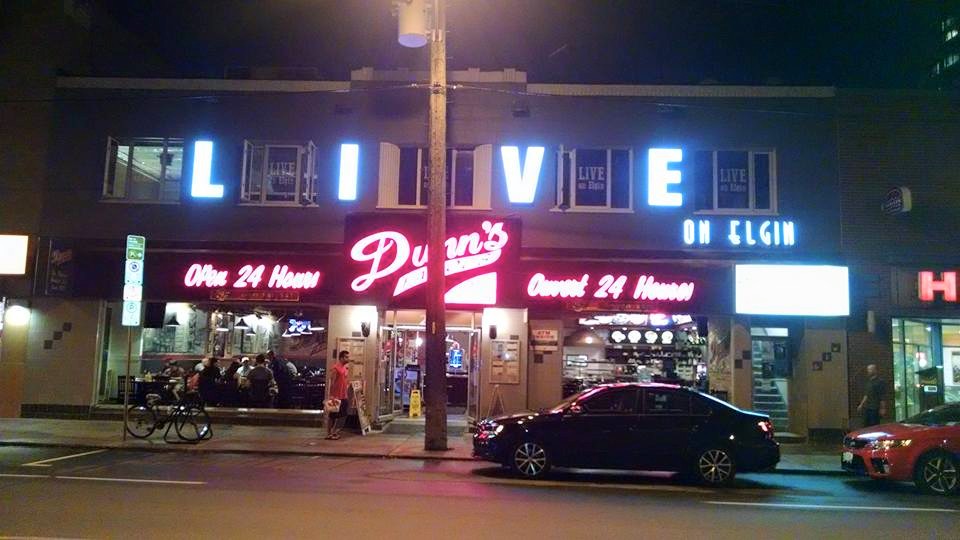 This brand new music venue couldn't be in a better place. Located on Elgin St., one of Ottawa's busiest core streets, LIVE! on Elgin has already begun to turn heads by booking great bands from all backgrounds and genres. From loud rock shows to quiet sit down serenades, find what you're looking for here.
• LIVE! on Elgin, 2-220 Elgin St, (613) 695-5483