weaves
Interview: Morgan Waters of Weaves
It's been a little over a year since Toronto's Weaves released their debut LP on Buzz Records, rapidly becoming a household name in the Canadian independent music landscape. They have been quick to garner international praise for their brand of unconventional guitar pop with not-so-subtle hints of improvisation. The self-titled effort was largely, considered a great success by music publications far and wide. Their album also scored them a short list nomination for the Polaris Music Prize this year, which they performed at a few weeks back after a year of relentless touring. Let's just say that this is one band you can't miss seeing live.
Weaves isn't kicking back just yet. They have just released their second LP called Wide Open, and are out to prove that there is no obstacle too big for them to scale. Their answer to the challenge of following up a hugely successful debut is to keep creating, and continue to push boundaries wherever possible.Wide Open bounces from calm to chaotic, and pulls listeners in every direction. Early listens from publications like Stereogum indicate that Wide Open will surpass expectations, and even critically out-do their debut. I chatted with founding member of Weaves, Morgan Waters, about their success, their approach to following up their first album, and new steps they've taken as a band.
Be sure to catch Weaves on Tuesday, Oct. 10 at House of Targ along with Bonnie Doon and Organ Eyes, presented by Spectrasonic. Tickets are $12.50, more information here.
---
Interview with Morgan Waters of Weaves
Weaves seems to tread a line between people's comfort zones. Is keeping listeners on their toes something that comes naturally to the band?
I think with any art you don't want to be boring. And with us it's always a mix, we don't really plan anything out. It's about showing all the influences crashing up against each other. We want to surprise the listeners, and surprise ourselves. The mix of the artistic and the pop gets thrown into the blender where there's no genres or anything like that. It's all fodder for something new.
In what ways did the road and your experiences after the debut release influence songwriting on the new LP Wide Open?
Jasmyn starts everything and it all seems to come from her initial spark. She doesn't really write anything down, she kind of ruminates about things for a while without telling any of us. It seems to come out of her when she goes to the rehearsal space by herself, recording, looping, figuring things out, and from there it all comes out pretty fast. When she's in that mode, it's a quick and fertile 'brain' thing going on with her. Then we hear the demos she comes up with and we work on it from there, but within 20 minutes of writing a song the lyrics are all usually there and never change.
You and Jasmyn have an obvious chemistry together in the band. In what ways do you compliment each other as artists?
I think Jasmyn is more impulsive and emotional, and I'm more of an editor. I help present her initial ideas in a way that elevates them. That mix of impulsiveness and my revising or editorial skills kind of complete each other. She loses interest quickly and I never stop obsessing, so we temper each other in that way.
A lot of the time I'm sort of translating her ideas, where I'll sit there and say what I think will work for whichever project we're focusing on. I'm very happy to work that way and cycling through the ideas, I have an endless amount of patience. I'll work hard to try to find the "thing" that clicks for both of us.
Many of us were really excited to see that a collaboration with Tanya Tagaq was included on Wide Open, and the Polaris gala performance of Scream was incredible. How did the partnership come to fruition?
We met Tanya at Iceland Airwaves, on the airplane ride over there. Spencer and Zack kind of knew a few of her band members, and we sort of hit it off the whole weekend. We went to her show, and ever since then we always sort of thought that it would be really great to work with her on something since she takes a very improvisational approach to her music as well, which we're into. It's all about capturing a moment, and "Scream" seemed like the perfect song to collaborate with her on.
There is a distinct visual element to Weaves, in things like music videos and album art. What role does visual art and aesthetic play for the band?
It's a major consideration, but it's also something that just happens. Similar to our music, we like to leave our videos kind of open so that we can improvise on the day-of. On "Scream" we had a white room studio and a good DP (Director of Photography), so Jasmyn and Tanya were able to move around the space freely. It's personal expression first, and then concept or theoretical parts are secondary. It's really about freedom of expression, and that factors into our videos. We shoot stuff and see what happens.
Weaves was shortlisted for the Polaris Music Prize this past year, and there were a lot of incredible artists in the running. What do you think Lido Pimienta's recent win means for Canadian music?
The best part was that we were given the opportunity to perform live, since playing on stage is where I think we can really stand out. So performing on stage with people like Feist and Lido was a way for us to really show what we're all about. To us, that was much more important that any sort of competition or win in our books. The concept of "winning" in art is weird. So just the fact that we got to play, and play a new song "Scream" with Tanya was the biggest part for us, really exciting.
I think with Lido's win, I don't know if it shows what direction Canadian music is going… I'm not really sure how the voting works and all that. It's so great that a DIY artist like her can win something like that, and I think that will become the norm as labels keep shutting down and people keep doing things themselves. There are no major label budgets and funding isn't always there, so artists need to be able to do it themselves. Lido winning shows that you don't need all that other crap, it's about the music. It's about what you have to say. You don't really need teams if you have the work ethic.
Arboretum Festival: Constantines Shine on the Final Day
Photo by Jeff Watkins
Constantines capped off an amazing week of shows Saturday night on the final day of Arboretum 2014.
The band from Guelph recently reunited after a four-year hiatus and they were as tight as ever. There was so much energy in crowd for the set, and exploding out the gates, they could not have played a better set. Playing "Nighttime/Anytime (It's Alright)" and "Young Offenders" so early in the set and back-to-back was incredible. The crowd was singing at the top of their lungs all the way through, and even brought sparklers which lead singer and guitarist, Bry Webb, took notice of. "Sweet sparklers guys, that's next level."
Arboretum organizer Rolf Klausener introduced them as mentors and major influences and that night they could do no wrong. They played rocking versions of "Soon Enough," "Shower of Stones" and "Young Lions," just to name a few. The magic moment of the set came when they paused just before the last drop in "Shine a Light" and all put their arms in the air. The crowd matched them while hooting and hollering, until Constantines kicked it back into gear. The band really looked like they were having a good time, and Webb confirmed it, "It's fun to play these songs again, I love the Constantines."  Ottawa does as well Bry, come back anytime!
Saturday was full of great bands showcasing very diverse genres and sounds. Setting the stage for Constantines was an Ottawa institution, the Fiftymen. The guys have been making catchy toe-tapping blues and country music for over a decade. It was great of Arboretum to show off a different side of the local scene to the many people from out of town, as well as a refresher to us locals. The Fiftymen recognized the importance of opening for the Constantines as the lead singer mentioned several times how honoured and excited he was.
With shrieking sax loops and noisy guitar, Chad VanGaalen began. The only thing that might be more strange than Chad, which was difficult to beat on this night, was his headless Steinberger electric guitar. I had never seen anything like it and it fit in just right with the psychedelic folk sounds the band was creating. The large crowd in attendance were loving it as the three-piece played a lot of songs off this year's Polaris Music Prize long list pick Shrink Dust. But this set was not just about the music, it was about VanGaalen's banter between songs. Such advise as "Canada is a pretty good place to take vacation… don't shit in the river though, that's bad for Canada." Or when he talked about the amazing work the En Masse art collective was doing as they created a mural, "Have you seen the stuff going on over there, it's pretty trippy. Save some room for me guys."  There was also a really cool moment when he invited multi-instrumentalist Julie Fader on stage to sing a few songs with him.
Thourghout the day Ottawa Showbox had the pleasure of presenting secret shows between three of the main stage sets. Dubbed the Hammock Sessions, Sarah Bradley of Fevers, Andy Swan, Giant Hand and Bucko all dazzled the crowd, as they relaxed off to the side by a large hammock. Bradley played some beautiful soulful solo songs on keys. Andy Swan popped in to play a New Orleans R&B classic "Iko Iko." Giant Hand, an Ottawa ex-pat returned home and delivered a melting set of wonderfully powerful folk music. Lastly, before Fiftymen took the stage, Bucko, a performer with muscular-dystrophy took us to another plane with his electro music. Bucko would not settle to just play for those who came to see him, so he took his show on the road and did a loop of the festival grounds without missing a beat.
Taking the crowd in a completely different direction again was Ottawa's garage/power-pop masters Steve Adamyk Band. Playing as a three-piece this time, Davey Quesnelle took over the bass, the boys made ample use of the space on stage. Not only did they play a high energy up-tempo set full of songs ranging from new tracks such as "Careless" and classics like "Katacomb" and "Not For Long," but Steve and Davey also entertained with their antics. They would walk over to each other and gives one a peck on the cheek or instead spit at the other and throw an empty beer cup their way. Between all that they told stories of past tours and set the stage for a most excellent evening.
Under the sweltering afternoon sun Lowell hit us with some super catchy energized synth pop. It was infused with punk attitude reminiscent of Sleigh Bells. She performed with so much enthusiasm running and dancing all over the stage, getting into the crowd to dance and just having a riot. Songs like "I Like You Money," "Cloud 69" and "Bells" were infectious and I could not help but stare and bob along, even without knowing any of the songs. She wanted to make sure you remembered who she was and caught herself sounding quite mean, while kidding around. "L-O-W-E-L-L, Lowell. If you forget the name you're illiterate… Wow, I'm sorry that was so mean I didn't mean it," she said with a shy smile. Looking forward to the release of their new material in September, this band was a lot of fun.
Another amazing discovery at Arboretum 2014 was Weaves. The Toronto band self-described as spazzcore was really cool. The music sometimes sounded like it could fit in the hardcore/punk scene while at other times it was extremely dance-like and fun. The guitarist also created some of the most original sounds out of his guitar that I have ever heard, including yelling into his guitar and playing heavily distorted slide guitar. My mind was blown on a few occasions during their set.
Ottawa's art rockers Pony Girl got the whole day started. The locals put their incredible talent as musicians on display under the afternoon sun. If you have ever had a chance to hear Pony Girl you know that they are extremely tight and musically gifted, pushing creativity and never shying away from more technical musicianship. It is also quite rare that you have a chance to see a clarinet solo and Pony Girl certainly don't mind treating you to one or two. Their set featured songs off the wonderful Show Me Your Fears, as well as a few new songs. The new song, which was introduced as "this one is about porn mainly," may just be their best work yet. A new album is definitely in the works folks!
Our Farewell to Debaser's Rocky Lalune
Featured image by bonyfingers
Letter from the Editors
There is something a little unreal about Rocky Lalune, perhaps even ghostly. Where else could her best Debaser shows take place if not Mugshots? The ol' jail hostel. Remember when you just used to say you were going to jail? If you've ever been to one of these shows, you would have likely seen a quiet young lady casting simple, yet mind-bending projections from an old-school projector your Grade 5 math teach used. Yup, that's her.
We at Ottawa Showbox had the pleasure of working with Rachel Weldon on a few occasions. In the last few month we co-presented shows with Debaser for bands like Freelove Fenner, Gay, Street Meat, I Smell Blood, and Nemesisters. When we found out that she had made the decision to move to Montréal for school, it occurred to us that we had only just begun to get a sense of what Rachel is all about.
From our point of view, the world needs more Rocky Lalune's. Her obsession with music, passion for the scene, and love for Ottawa are all qualities that she oozes. She's the kind of person who makes sure touring bands get paid, and that all bands get their fair share. Artists want to work with her, not just because she has a radio show or because she's a solid promoter. They work with her because she's uncompromisingly genuine and in it for them. In an industry wrought with middlemen and money-grabbers, it's refreshing to know someone on the ground level that supports sui generis artists so vigilantly.
Every Tuesday on CKCU, a show named Debaser neither degraded nor blemished the weird scene. It did the opposite: it directed our attentions, enhanced our playlists, and hinted at what was to come. Where was the nearest tear in the fabric, the entrance to the underground? How far were you willing to go past the fringe to see what there was to see? The guests on her show were often awkward, sometimes immature, always odd, and all of them makers of the highest order. Who cares that they weren't scholars or artists-in-residence — they were all creators and each one was undeniably human. Rocky's interviews were never degenerate, did not promote debasement of any kind, except perhaps that one time when some friends called her from a road trip…
Debaser was never vile, always wicked. She brought in bands she'd discovered at Burning Man, which many of us had barely (or never) heard of. However, she opened Ottawa's eyes to a lot of new music that needed to be heard. Debaser presented bands such incredible bands as Weaves, Doomsquad, HSY, Princevali, Petra Glynt, as well as local freaks like The Yips, Tropical Dripps, Fet.Nat, Hard Science, and Grime Kings, only to name a few. Her collaboration with local festivals like Arboretum Arts Festival and Ottawa Explosion always included bands that pushed boundaries and ultimately enriched our experiences there.
The posters! Check 'em out below. Some stunning, some colourful, all beautifully put together.
Rachel is also one of Weird Canada's "wyrdians" – she's is involved with artist relations at Wyrd Distro. Here are the values to which wyrdians ascribe:
This is the basis of everything Debaser.
So Rachel, this one's for you. Thank you for being a leader in Ottawa's cultural evolution and renaissance, and for being a conduit for artists from other cities to connect to Ottawa's underground scene. You've made your mark here, and for that our city is indebted. We at Showbox try to speak for the 613 when we say best of luck in all your endeavours and if you decide to come back, we'll be here with open arms!
Don't miss out on Debaser's final Fryquency show at Mugshots tomorrow night, Aug.9! Fryquency will continue to be a monthly event at the jail hostel thanks to Emily McQuarrie.
---
Debaser visuals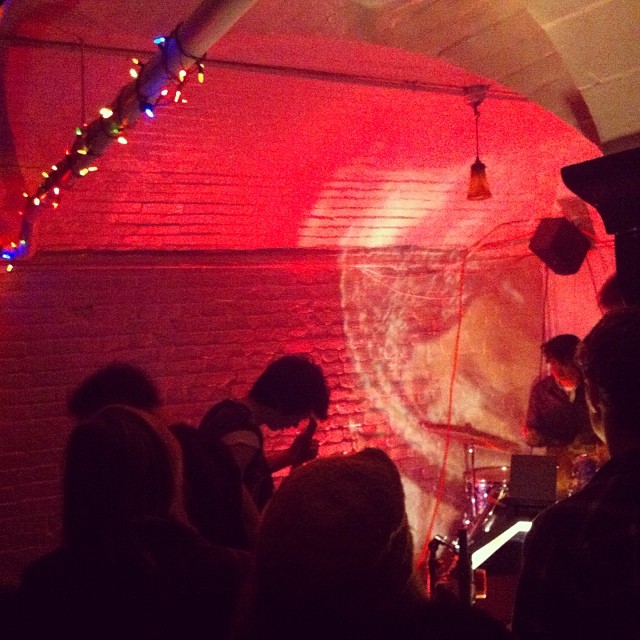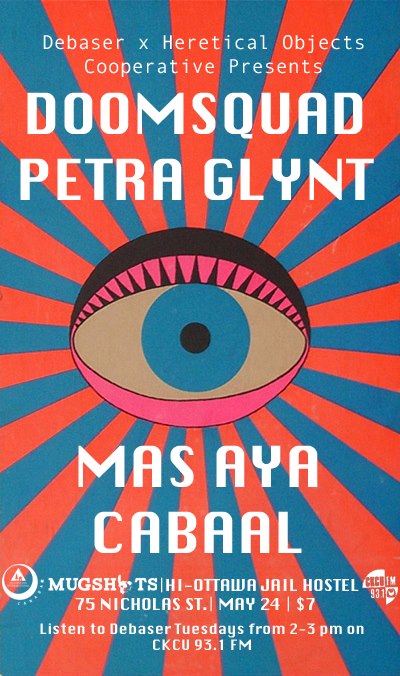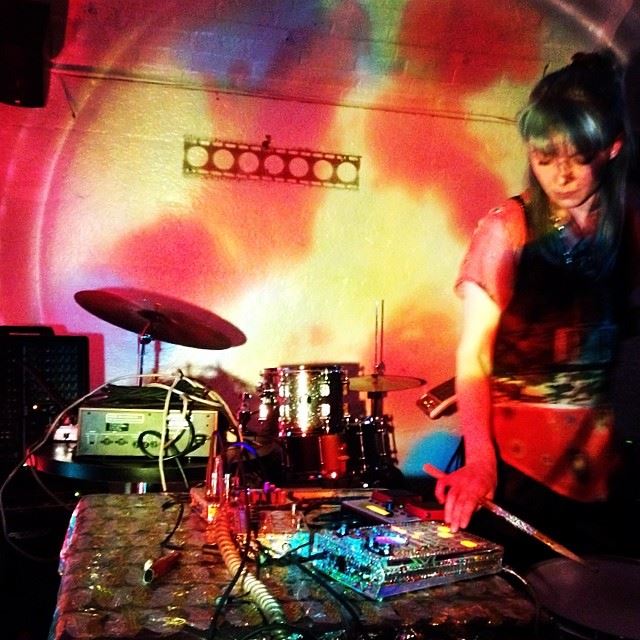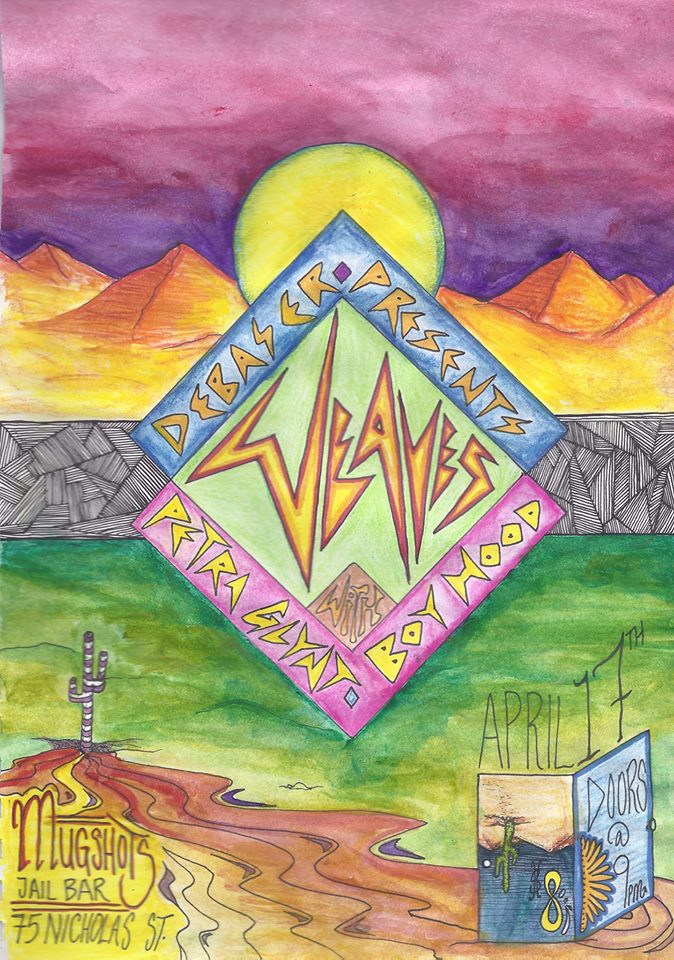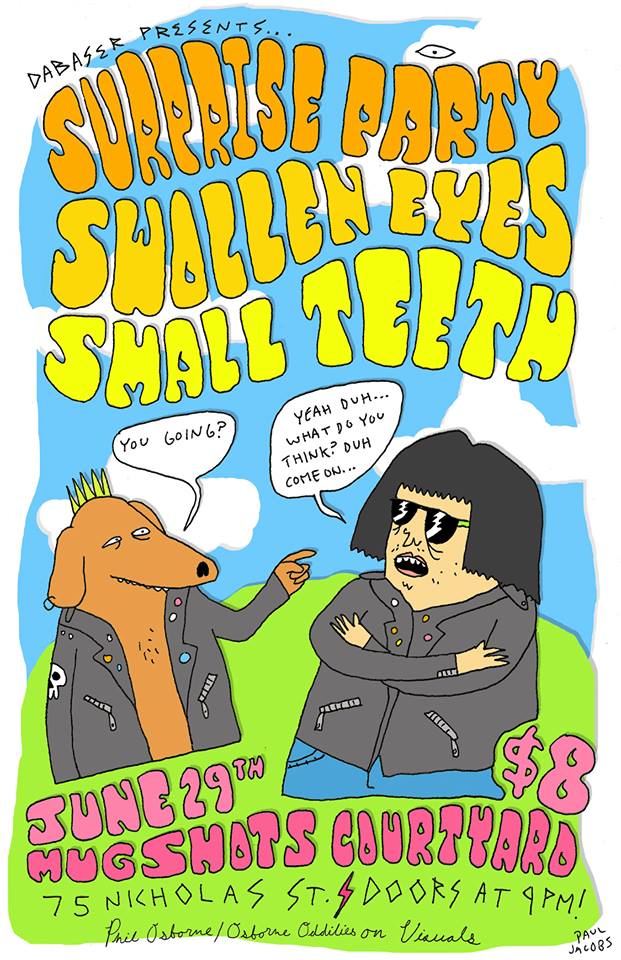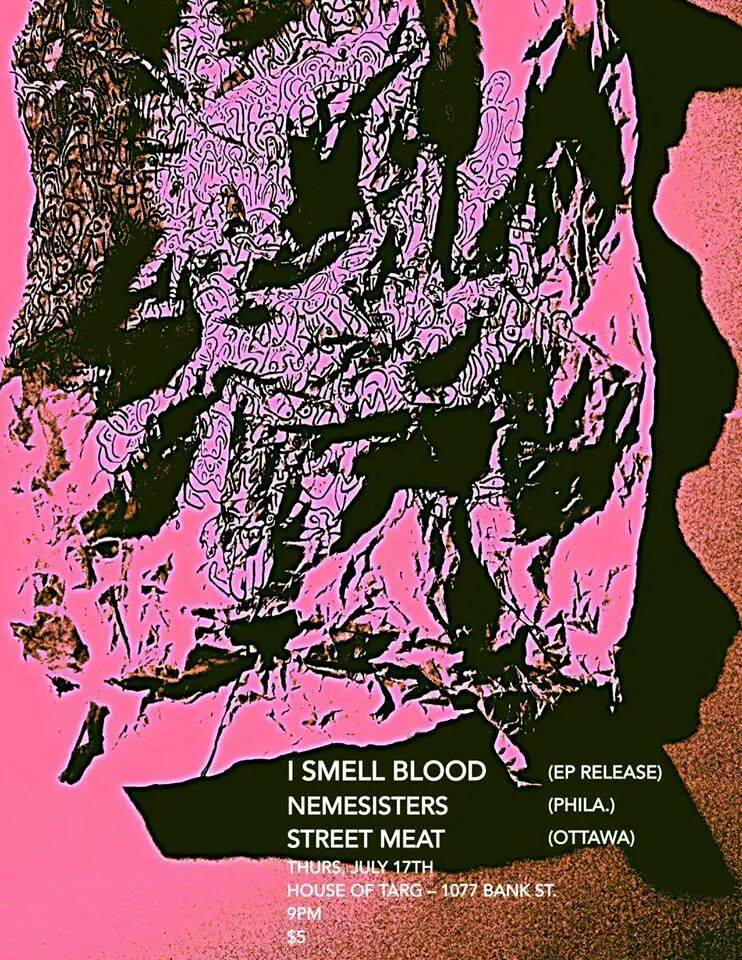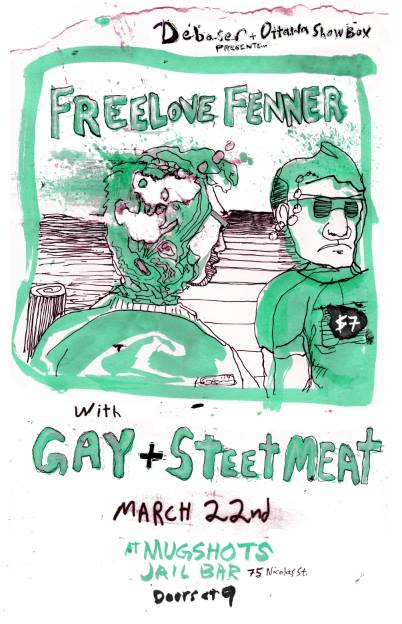 Arboretum Festival: First Line-Up Annoucement
Kevin Drew (of Broken Social Scene), Constantines (on their reunion tour) and Chad VanGaalen are just some of the most excellent bands that will be gracing Ottawa in late August during the third edition of the Arboretum Festival.
The Arboretum Festival, Ottawa's new music and cultural showcase has done it again. They assembled another great line-up full of some of my favourite local bands (Steve Adamyk, The Yips, New Swears, Pony Girl…) and great out of town talent. What is most exciting, is that this is only the first round of announcements.
The festival takes place outdoors August 18 to 23 on the historic grounds of downtown Ottawa's Arts Court. But the ever growing festival is also expanding region-wide to include programming in over a dozen venues, clubs and restaurants around Ottawa-Gatineau.
Take a look below and have a listen to all the wonderful talent coming to the Arboretum Festival this year.
Weekend Music Roundup: April 17 – 20
For full event listings, click here.
—————————————————
All Weekend

Thursday Apr. 17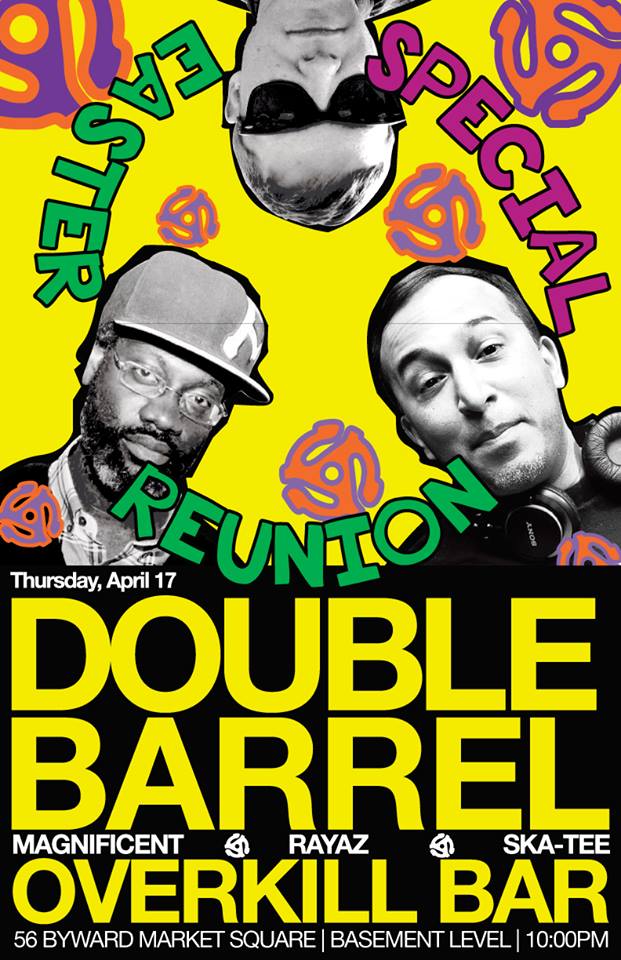 Friday, Apr. 18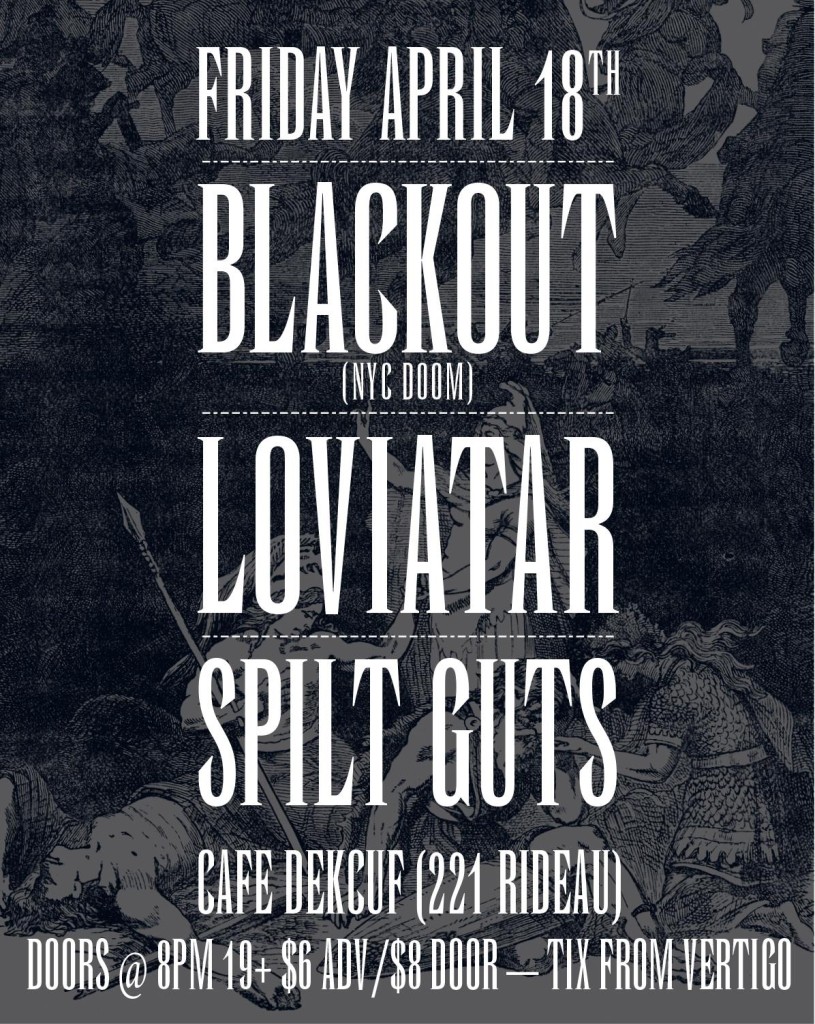 Olympic Symphonium // Winchester Warm @ Pressed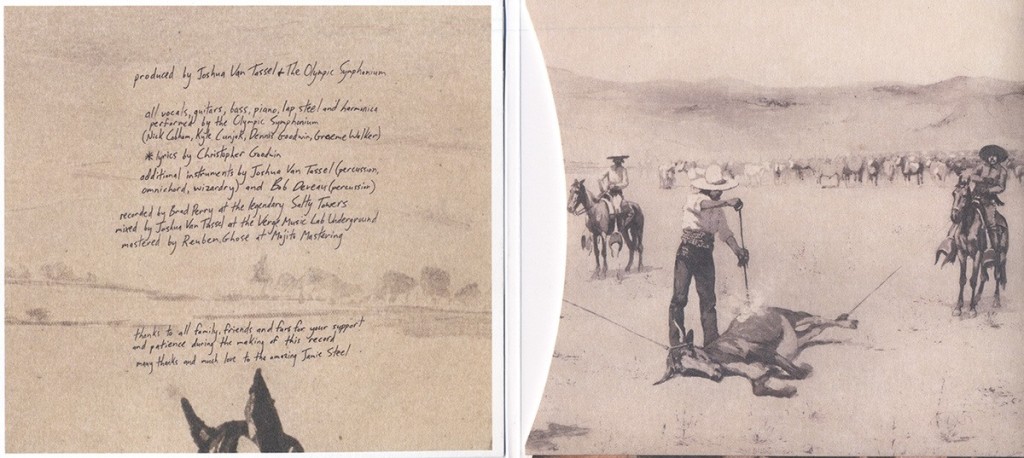 Saturday, Apr. 19
Couchwrecked CD Release Party!  With Ain't No Grave and Swagoo! @ Lunenberg Pub
DEAD WEIGHTS, WAR FAIR, GAMEDAY REGULARS, STUCK ON PLANET EARTH, + MORE! @ Montgomery Legion
Sunday, Apr. 20
Koffin Kats @ Maverick's
---
For full event listings, click here.