Thirsty Thursdays: Ginger Mead by Trafalgar Ales and Meads
By Daniel Bordage
Beer: Ginger Mead by Trafalgar Ales and Meads
Style: Mead
ABV: 9%
Pairing: A Random Playlist
About the Beer:  This week, I wanted to randomize my experience. Nothing like putting random on and getting a good stretch of music while working out, hosting guests, or just chilling at home. Sometimes you will get a dud and, full disclosure, I skipped "Ions" by Tool. I posted a video of my process on how I chose the beer with a die HERE… The beer isn't really a beer, it's mead. Meads are said to be the oldest known alcoholic drink recorded. Opening the bottle, its odor was very sour. The first sip was like drinking a sour beer. Ginger was present but overshadowed by acridity. I was a bit disappointed as I wanted more ginger for this Ginger (I have red hair, I'm allowed to say it). This playlist of randomness was also curated by our very own Eric Scharf
Commercial Description:
One of the world's oldest alcoholic beverages, our Ginger Mead is a dry, slightly sparkling drink with prevalent natural flavours and aromas of wildflower honey and fresh ginger root. Enjoy this offering with fish, sushi, or spicy Thai cuisine.
The Music:
Bonobo "Pick Up"
Happy this one came up first.
Atherton "Good Gone"
#OttBand Hip Hop artist. Old School meets New School
Japandroids "Evil's Sway"
I find they sound the same in most songs but this one is worth it!
Alanis Morissette "Hand In My Pocket"
The beauty of random. #OttBand
The Morning Benders "Promises"
Promising…
White Wires "All Night Long"
The White Wires can show up randomly all night long. #OttBand
Average Times "I Hate Tomato Juice and I Hate You"
There is nothing average about the smile on my face everytime this song comes on while on shuffle… oh, puns. #OttBand
Amadou & Mariam "Fête au Village"
Mau Chao produced them. Well worth a listen.
Handsome Boy Modeling School "A Day In The Life"
Featuring RZA and Mars Volta… yeah, I know!!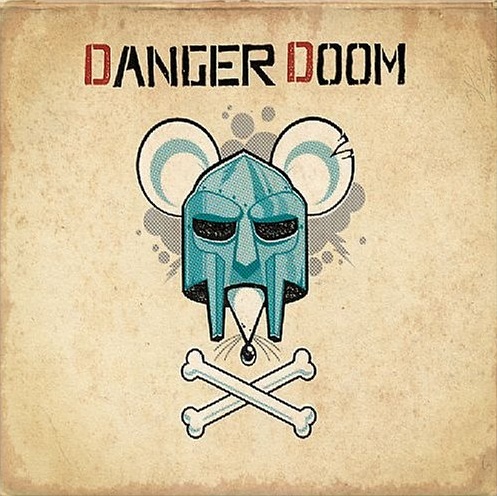 DangerDoom "Benzie Box"
Best Fuzz sound on the bass…
Mehdi Cayenne Club "L'art pour l'art"
A great #OttBand that is well deserving on finishing off the playlist
Contact me on twitter @danielbordage or at dropthatspills@gmail.com for suggestions, comments or just to say hi.
Throwback Thursday: Million Dollar Marxists 2005
I am going to take you back almost a decade to the summer of 2005, more specifically to the lawn behind City Hall for Bluesfest.  Yes, Ottawa Bluesfest used to be held smack dab in the middle of downtown and had several stages all around City Hall.
I was a teenager and super excited to see my favourite band at the time, Alexisonfire. But I barely remember their set compared to the raucous-filled opening set by local band Million Dollar Marxists (7 songs still streaming, god bless CBC).
This would be the third or fourth time I had seen the Marxists play at this point, but this was without a doubt my favourite. Everything was going on as a normal, just a high energy show by the punk rockers. Lead singer Luke Nuclear was singing and dancing all over the place as per usual, and I was having a blast singing and dancing along in the hot sun. All of a sudden, Luke begins to climb up the right pillar of the stage.  He was going little by little while singing the song "Pang of Creation". I thought this was one of the coolest things I had ever seen a musician do live. It was then taken to the next level when Luke put the mic in his mouth and climbed up high enough to stand on top of the huge double stacked speakers and continued to sing the song. I was mesmerized, blown away, in a trance…this was so cool, so punk rock! Forget the stage you are suppose to play on, make your own stage and rock out your way.
Unfortunately as the song ended, the organizer threatened to pull the plug on the set if Luke did not get down.  Knowing that he would not be able to keep rocking with the organizer cutting the sound, Luke returned to the normal height, on the normal stage. The rest of the show was still great, but that decision of "man wouldn't it be awesome to sing up there?… hell yeah it would, I am going to do that right now," really moved this teenage music fan. And still to this day this is one of my favourite live music memories.
Million Dollar Marxists have since broken up, but the members still play a huge role in the Ottawa music scene. Luke Nuklear, is part of the Ottawa Explosion team (who put on the best festival in Ottawa), the White Wires and plays in Boyhood's live performances. Steve Adamyk and Davey Quesnel, the band's guitarists play in the Steve Adamyk Band and the bassists Johnny O is the bassists and lead vocals of Big Dick.
Check out the following video of the event below (disclaimer, the video and audio quality is terrible, even for phones back then).
Video: Ottawa Explosion hangover? White Wires play 2 songs at OXW Afterparty
The following was posted by Ottawa pop-punk band The White Wires' Facebook page, and it's awesome. Notice Caylie of Boyhood filling in for Allie Hanlon on drums?! The sound is totally muffled, but the party is all there.
———————–
After 4 days, and nearly 100 bands, this year, on the Saturday night of the Ottawa Explosion, at about 2am, some of Ottawa's finest thought it would be a really good idea to have an after party in Phil's house…and to get the White Wires to play. Obviously, we agreed. Even though Allie couldn't make it from California, we got Caylie to fill in on the drums.
At 3am, about 200 people showed up to Phil's house. and Phil's house turned out to be an apartment. We did 2 song sets to make sure we could cram it all in. Robot's Everywhere played 1, the Mandates played 2, and then the White Wires played 1.5 songs. 
I'm not kidding, it was hilarious! So much fun. This one will be with me forever. Here's an idea of how crazy it was!!!