yukon blonde
Capital Weekend: House of PainT + Hopped & Confused
Thanks to House of Paint, Mill Street brewery, and Ottawa Pride, this last weekend of August was a memorable one. When biking around the National Capital Region, I noticed people outside enjoying themselves at these and other festivals. It gave a sense of vitality to the areas, showing hints of the city Ottawa is becoming.
Because a girl can't be everywhere, this review will focus on House of PainT and Mill Street/Dine Alone Records' new festival, Hopped and Confused.
House of PainT – Urban Art Fest
Fourteen years and going strong, they've done it again!  I may sound confident in this assertion, but this was actually my first time checking out the festival. The lineup was strong, with everything offered from slam
poetry, to B-Boy and B-Girl dance competitions, and excellent music, both live and DJs. Friday evening was a blast with Timekode and guest DJ Bear Witness (from A Tribe Called Red) taking their dance beats onto the Ottawa river. I don't think I've attended a floating dance party since my frosh week in University, but I actually had a really fun time. The people on board were friendly and laid-back, and the music kept us dancing until late in the evening. It was definitely one to remember, but I must admit that it was House of PainT's Saturday events that really captured my attention.
I'll confess – I'm kind of a nerd when it comes to infrastructure and urbanism. I'm fascinated by the way people interact with spaces, especially when it relates to transportation and culture. When you are under the Dunbar bridge, it's clear that this space has cultural value that emerged without being intended by the engineers that designed the structure. More than concrete and steel, it has become a gathering point for the community–and House of PainT is a celebration of this.
But if you weren't drawn-in by talented breakdancers and live-painting by graffiti artists, or by the arches in the bridge structure, then stay for the music. Saturday evening brought attendees a stellar performance by the Souljazz Orchestra, who lived up to their usual brilliance and kept us dancing for hours. Souljazz are a mainstay on the music scene in both Ottawa and Gatineau, and if you haven't seen these talented musicians before, you need to go about changing that as soon as possible. (Luckily, they're playing Ottawa again soon with an album release party on September 23 at Babylon!).
Resistance (Canadian edition) by The Souljazz Orchestra
Hopped and Confused
On both Friday and Saturday night, I attended this small festival of music and beer. Now in its second year, the riverside alcove outside the brew-pub was turned into a temporary home for a festival. Managing to feel both intimate and packed at the same time, it was a nice place to take in some music. The lineup was pretty stacked, with nearly all the musicians signed with Dine Alone Records. While Dine Alone does focus on Canadian music, they also recognize that this isn't an identifier. They were even selling t-shirts proclaiming that "Canadian is not a genre". Their artists have some diversity of styles but are primarily focused in alternative music. The record label is forming strong connections in the Ottawa area, with some of their artists playing here regularly – or in the case of the New Swears, being from here.
Especially for a festival only in its second year, Friday was extremely smooth and well-executed. The turn-out was higher than I expected, with a good number of people who came to see Said the Whale, Yukon Blonde, and the Trews. The set-up was picturesque, and the festival felt both well-attended and intimate. I've been a fan of Yukon Blonde for a few years, so I enjoyed both their classic tracks and the new singles they introduced. Friday seemed to be a successful evening for this festival.
I returned around 6:30pm the next day to see our home-grown talent. True to form, New Swears gave an energetic performance. Perhaps it was the early hour, or the accompaniment of sunlight, or their regular touring schedule – but their performance felt more polished than it had when I last saw them. I'm not entirely sure how they managed to feel "polished" despite pelting the crowd with ramen noodles, Joe Louis, and confetti–an impressive feat indeed! I'll continue following the New Swears to see what's next, but based on their 2017 record, And the Magic of Horses, I'm confident that they'll continue to do Ottawa proud.
New Swears were followed by Dilly Dally, who were excellent. This was my first time seeing them, following a near miss last summer when they nearly played Arboretum festival. As someone who was introduced to punk rock by the Distillers, I appreciated the vocals which alternated between raw and melodic with a healthy dose of reverb. The band represented gender parity (and were totally badass). I think the musicians enjoyed themselves as well, because they played their set fiercely with hardly a pause between songs.
It seemed as though their intention was to do an encore, but the festival at this point started experiencing technical difficulties. The unthinkable happened – and the power went out in the stage area! At first it seemed innocent enough, but the silence stretched on. Upon inquiring, I learned that the generator had been used to power the fridges overnight (fair enough, beer should be kept cold). However, it seemed as though the generator had not been re-fuelled. The crowd was surprisingly calm about it, with Hollerado's dedicated fan base waiting more than 90 minutes until the power eventually returned. In the meantime, the band members hung out onstage and spoke with their fans. At the end of the day, both Hollerado and Tokyo Police Club played their sets, to the great enjoyment of those who stuck around.
Sore by Dilly DallyPhoto gallery here.
BONUS TRACK: Beer review of Mill Street's special release, "Hopped and Confused"
The signature beverage for the event, Hopped and Confused was a smooth, sessionable ale. With a medium IBU and a rich mouth feel, the taste was more delicate than hop-forward. The first taste is malt, which turns into a tang of sorts. The bitterness kicks in after a couple seconds and lingers unexpectedly. Quite a nice beer, nicely enjoyed on draft. It pairs well with late summer nights and great music.
Gallery: Hopped & Confused at Mill St. Brew Pub
As summer putters along with the end in sight, there are a few music events that we here in Ottawa still have to look forward to. One of those happened this past weekend, a weekend that was packed full of shows and festivals. Hopped and Confused was a two-night event that happened at the Mill Street Brew Pub, a spot many of us know for it's refreshing beverages, but not generally for music events.
It doesn't take a genius to know that craft beer and live music go together like PB & J, and Dine Alone Records curated a stellar lineup of artists over the two days. The lineup consisted of The Trews, Tokyo Police Club, Yukon Blonde, Said The Whale, Dilly Dally, Sam Coffey & The Iron Lungs and Ottawa's own Hollerado and New Swears.
Our photographer Els captured some great shots of the event, check the gallery out below.
Gallery
Bluesfest Day 4: Yukon Blonde, Wild Child, Steamers and Debauche
It was a beautiful Sunday and a perfect way to cap off the first half of Bluesfest with Yukon Blonde, Wild Child, Steamers and Debauche.
There was no better way to start my day than with Debauche. The four-piece based out of New Orleans play super fun gypsy music in the style of Gogol Bordello. As their leader Yegor Romantsov said in a thick Russian accent, "For those who haven't seen us before, we play Russian hooligan songs about orphans, prostitutes, lesbians, and of course gypsies." They had the crowd dancing none stop to the sound of the acoustic guitar, standup bass, accordion and steady drums. I am more than certain that most people dancing had never seen the act before which made it even better. It is quite powerful to watch a band really get a crowd into it when they sing in a language over 90% of the crowd doesn't understand. Such a fun set, if they ever come to your town, or if you are ever in New Orleans look them up. I guarantee you will not regret it.
Up next on the Claridge Stage was Ottawa's one and only power-folk band, Steamers. Playing in front of their biggest crowd ever by, getting the slot right before Thomas Rhett may have contributed, the band was fired up. It also helped that the sun finally completely broke through the clouds as they took the stage. They opened with "Head North" followed by "This Is A Song" and quickly made fans of many of the people who were simply there killing time. One of the very unique features and great qualities of Steamers is that all six members sing and the band performs in both English and French. It is a wonderful addition to a set in the nation's capital and songs like "Passer une nuite" and "Le bâteau" are great no matter what language they are sung in.
One of the more intense moments of the show was when guitar and singer Quin Gibson took to the mic to introduce the very powerful and emotional song "Mike."
"Someone close me passed away recently and this one goes it to my mom," who was in the front row with his wife and daughter. At this point they had one over many new fans who were singing a long, bobbing their heads and some even dancing. And as if they needed to work on me, they made me even more of a fan for life when they dedicated one of their older tracks and one of my favourites "Blue Skies" to me. They crafted their set perfectly blending their slower songs with their faster ones and including a bunch of opportunities for crowd participation. They closed out the set with "Strings & Skins" followed by the very sing a long friendly "Montreal" which had more people singing a long to one of their songs than I have ever heard before. It was beautiful.
It was now time to head to the Monster Stage, formerly the River Stage, to go from one six-piece to another six-piece and watch Wild Child from Austin, Texas. Anyone who has been to Bluesfest before knows that there is no better stage to be in the evening to listening to music and watch the marvels of nature unfold in the form of a breath taking sun set over the Ottawa River. Wild Child were a wonderful soundtrack to the beautiful view. The band is led by Kelsey Wilson and Alexander Beggins who share the singing responsibilities. Their excellent chemistry and voice complement each other so well. No better than the cutest song ever about your partner finding another lover, "Someone Else." The band closed with the great track "Fools." One thing I couldn't help but notice how similar the keys on the song reminded me of "Twin Size Mattress" by The Front Bottoms, a song I like very much as well. Have a listen to them both and see: Fools and Twin Size Mattress. Two different songs with one similarity and I enjoy them both.
Yukon Blonde recognized the beauty of playing by the water. Just as they took the stage, Jeff Innes singer and guitarist of the band said "Look at the view behind you,  I love what I do." Yukon Blonde's synth rock teleported us to an 80s detective or cops show where the main character is cruising through the night with the top down and his hair flowing in the late night breeze. I can't say enough how much I enjoyed Rebecca Gray on synth, she has surely been influenced by the likes of Joy Division and New Order. The band was having a riot, moving around all over the stage and engaging the crowd in songs and getting clapping going. The band mentioned that their "first time in Ottawa was at Cafe Dekcuf then our 2nd, 3rd, 4th and 5th shows about 10 years ago."
The crowd was putty in their hands as they played radio hits like "Confusion" and "Radio" to butter them up. They then played "Favourite People" which Innes said "is about people like you," to a loud reaction by the crowd. Innes clearly loving crowd and the setting then said "we'd be lucky to get something like this every 4 years." They closed with the track that made it all possible, their big radio hit "Stairway." As the song came to an end Innes and other guitarist Brandon Scott left the stage to sing a capella with the crowd while standing on the barrier. Brandon then crowd surfed as the rest of the band rocked out the end of the song.
Best Shows of 2015
Photo by David Forcier
Some people think we go to 10 shows a week. Rest assured, that is not true. But we try and pick em well, and 2015 was another great year for live music in the capital. We saw some really incredible shows in unique spaces that may never happen again. We saw some of the best local bands tear it up at festivals as they always do. We saw some bands call it quits and others come crashing out the gates with their first gig – and in one instance, this happened in the same show. Sparks flew – literally.
Although this is by no means an exhaustive list of the great shows that happened, it reminds us that Ottawa continues to grow and cultivate the right conditions for a strong music culture to exist. With energy flowing on and off the stage, here were some of the best shows that happened in Ottawa in 2015.
---
Weights and Measures at Arboretum
"I can't overstate how impressive Weights & Measures were live. Even after 11 years apart, their riveting guitar riffs, thunderous percussion, and penetrating bass lines blended together as the crowd watched in awe. Everyone that was there now understands this band was so well respected, as they made their complex and intricate arrangements seem easy."
Arboretum Festival – Day 4: Austra, Weights & Measures, Fet.Nat, & Saxyndrum
New Swears at Arboretum
"Ottawa's party punks extraordinaire delivered in a grandiose fashion, as always. It was business as usual – the guy in a giraffe costume shooting confetti into the crowd, their fun upbeat songs like "See you in Hull," "Paradise" and "Two Darts" stirring up a mosh pit, band mates playing on each others' shoulders, making a human pyramid, playing bass while standing on the crowd, climbing up the fire escape of the warehouse to keep playing and being joined by Bruce Springsteen on stage."
Arboretum Festival – Day 3: Tweens, New Swears, Milk Lines, The Sadies and Nightshades
The Queer Songbook Orchestra at Arboretum
"The 11-piece chamber ensemble were stellar in their first performance outside of their hometown of Toronto. They are not your typical cover band. They take a look back at the last one hundred years of popular songs with focusing on songs of importance to the queer community, and revealing the backstories and personal narratives behind much of this music."
Arboretum Festival Day 1: The Queer Songbook Orchestra and Melody McKiver at St. Alban's Church
Run the Jewels at Bluesfest
"This performance was everything I'd hoped for. Starting out with "Run the Jewels", "Oh My Darling Don't Cry", and "Blockbuster Night Part 1" (one of my faves) they had the crowd (me included) freaking out. Halfway through the set, Killer Mike paused and told us all if we had glasses on or phones out, to put them away because our shit was about get fucked up."
RBC Bluesfest Day 7: Heartstreets, Chvrches & Run the Jewels
Underground Railroad to Candyland at Ottawa Explosion Weekend
"It all started with me seeing a guy walking down the street in a tiger costume. I figured that it must have been a fan of New Swears who played later on, since those guys always have something up their sleeve. But no, that was not the case. URTC got up on stage, one member wearing the aforementioned tiger costume, another in a shark onesie, and another wearing a superwoman-style Canadian flag as a cape. Did I mention that Congelliere was wearing a sweet Chippendales shirt? The blistering heat outside was cooking us, I don't quite know how they managed to pull off such a great set with all that attire."
STEAMERS album release show at House of Targ
"The band capped off their set with the always fun and super interactive "Wolfpack Presley". I mean how often are you encouraged to howl like a wolf at the top of your lungs? The crowd was having so much fun they wouldn't let Steamers leave without one more song."
Steamers Album Release with Bonnie Doon and Cory Levesque @ House of TARG
NEXT WAVE: BONDAR, THE YIPS AND BONNIE DOON @ SAW
"Was it the lighting through the haze and $3 beers that created ghostly looking shadows dancing on the inside of the tent, or were the ouija rockers channelling spirits before their set? We will never know."
Lisa Leblanc's intimate session at The Record Centre
"It's all fun and games with LeBlanc. As she finished up soundcheck, the atmosphere was relaxed and smiles filled the room. With the spring sun shining bright, the trio of LeBlanc and her two companions filled the store with tunes. The set was a great mix of French songs off her 2012 self-titled debut album and English songs off Highways, Heartaches and Time Well Wasted."
FRANK TURNER & THE SLEEPING SOULS WITH CORY LEVESQUE @ RITUAL
"There are very few musicians out there that genuinely look like they are having as much fun and exude that much energy from behind a guitar and a microphone. His energy is contagious. You can't help but sing along and clap at every opportunity, and with Turner, there are plenty of opportunities to be heard and participate. There was something extra special about this show, not only was it the first of his little mini-tour, it was the first proper show with a band of 2015 for Frank Turner & the Sleeping Souls — quite the honour for Ottawa."
Frank Turner & the Sleeping Souls with Cory Levesque @ Ritual
PREGNANCY SCARES' FINAL FRIGHT WITH SUBSISTENCH, SICK NURSE & SAILOR JUPITER
"The zenith was reached during during the final song of that last performance.
Energy from the crowd clashed with the band's and culminated into a chaos of people getting on stage while Pregnancy Scares blasted away. It was taken to a whole other level when a man on the side of the stage wearing safety goggles and a bandana over his mouth started an electric grinder inside a steel Ottawa Senators trash can. He showered the stage and musicians with sparks and Davey, loving every minute of it, went as as close as he possibly could."
Pregnancy Scares' Final Fright with Subsistench, Sick Nurse & Sailor Jupiter
MEGAPHONO: COLD WAR ADVENTURES IN THE DIEFENBUNKER WITH STEVE ADAMYK BAND, BOYHOOD & MORE
"The snow storm that hit Ottawa Wednesday night seemed appropriate as we drove out to the Diefenbunker, an underground artifact of the Cold War, on the outskirts of town for another night of MEGAPHONO. It also seemed appropriate that some of Ottawa's best underground bands were literally gathering under the soil to show their stuff in this unbelievable space."
MEGAPHONO: Cold War Adventures in the Diefenbunker with Steve Adamyk Band, Boyhood & More
MEGAPHONO: LAST EX, EVENING HYMNS & SCATTERED CLOUDS @ ST. ALBAN'S
"Last Ex took to the stage and simply put, melted my brain. They play a really cool and out there instrumental music that blew me away. This was the coolest and most captivating instrumental performance I have seen since Explosions in the Sky. "
MEGAPHONO: Last Ex, Evening Hymns & Scattered Clouds @ St. Alban's
MEGAPHONO: Last Ex, Evening Hymns & Scattered Clouds @ St. Alban's
YUKON BLONDE & HEY ROSETTA! AT NAC
"As Hey Rosetta! hit the stage, the lighting came on and dazzled us all. The foil backdrop also enhanced the lighting effects as it offered distorted reflections. The atmosphere couldn't be better, and there was an air of excitement and good vibes in the room. […] The band maintained a constant push/pull of energy, keeping the crowd attentive yet engaged and moving. Songs like "Gold Teeth" would fill each corner of Southam Hall with a vibrant energy, while others like "What Arrows" would take it away and take a quiet hold of us all.
Although the night was ephemeral, the memories will remain with us. Great bands, a wonderful venue, incredible sound, and a vivacious crowd – what more can you ask for? Without a doubt, this show was one of the best of the year in Ottawa."
I CAN'T BELIEVE IT'S NOT: FLEETWOOD MAC'S RUMOURS at St. Albans Church
"The wonderful thing about Rumours is that it every song allowed for a different member to shine. For example John Hynes kicked things off leading "Second Hand News," while Caylie really showed her vocal chops go far beyond what we have heard from her in Boyhood when she delivered on "Dreams." Rolf then took lead on  "Never Going Back" and teleported us all to a different time. Mike passionately blew everyone away when he sang  "Songbird," showing why many people think he has one of the most special voices in town."
Review: Yukon Blonde & Hey Rosetta! at NAC
Featured photo by Alexandra Campeau/NAC
It's not every day you get to see two of Canada's most exciting bands hit one of the best performing arts stages in the country. The National Arts Centre has ramped up their programming heading into their 2015/16 season, the fifth anniversary of the Canadian music series. NAC Presents has done a spectacular job at celebrating musical and artistic diversity in our country, giving both emerging and established artists a chance to showcase their talents on the national stage.
It was a packed house at the NAC's beautiful Southam Hall, and the excitement could be felt amongst concert-goers for the much-anticipated return of Yukon Blonde and Hey Rosetta! to the capital. Yukon Blonde was the first band to hit the stage, and right away it was obvious that the band was blown away by their reception in Ottawa. Smiles abound, the music started and the night got under way.
Yukon Blonde performed an assortment of new and old throughout their set. Early on they played "Wind Blows" from their 2010 breakthrough album which many of us fell in love with. In this song in particular, as with many others, the harmonies were perfectly executed and just further reinforced how good this band really is.
"Ottawa is one of our favourite places in the world to play," said lead vocalist and guitarist Jeff Innes between songs. "You guys are always so good to us, and I know not all bands say that about this city, but we feel very welcome here. I know the guys in Hey Rosetta! feel the same way."
Yukon Blonde's music is typically upbeat, fun and danceable – particularly on their new record On Blonde. However, a really special part of their set was when they played the touching new song "Hannah." The song was written about Canadian songwriter Hannah Georgas, which Innes spoke about earlier this year:
Right around the time that my girlfriend and I had broken up and my step dad was diagnosed with terminal mesothelioma, I found myself housemates with one of my friends, Hannah Georgas. She guided me through one of the most difficult times in my life and as a result, she became one of the best friends I've ever had.
The set continued with great songs such as "Radio", "Make You Mine", and "I Wanna Be Your Man" with the crowd really getting into it and even getting up out of their seats to move their bodies The guitar tones were right on and the sound at the NAC was a music lover's dream. The sound quality in the room allowed us to really hear all the intricate details of their music, which can often be lost when playing smaller venues or festivals.
Yukon Blonde ended their set with a bang, playing the leading single off On Blonde, "Saturday Night", as well as the incredibly catchy "Stairway" off of 2012's Tiger Talk. With the band having so much fun and the crowd really getting involved with clapping and singing, the tone was set for Hey Rosetta! to take their turn.
During the intermission, many people left their seats at Southam Hall to stretch their legs and hang out in the lobby. On display was an entire collection of beautifully designed posters for Polaris Prize shortlist nominees and prize winners dating back to its inception in 2006. The exhibition is in celebration of the Polaris Prize 10-year anniversary in 2016, and you can't help but stand and stare at all the details in the designs. Best of all, the exhibition is free so if you're passing by, be sure to check it out before it is finish on November 29.
As Hey Rosetta! hit the stage, the lighting came on and dazzled us all. The foil backdrop also enhanced the lighting effects as it offered distorted reflections. The atmosphere couldn't be better, and there was an air of excitement and good vibes in the room.
They opened with "Promise" off their 2014 record Second Sight. I had been meaning to give Second Sight a good listen before the show, since I hadn't heard the band's new material yet. Instead, I decided to maintain an element of surprise and hear most songs for the first time live. I wasn't disappointed. Almost every song off the new record translated nicely live, and I really felt as if they were a natural progression from older material.
The band maintained a constant push/pull of energy, keeping the crowd attentive yet engaged and moving. Songs like "Gold Teeth" would fill each corner of Southam Hall with a vibrant energy, while others like "What Arrows" would take it away and take a quiet hold of us all. This dynamic worked well, although so many people kept standing up and sitting down which got somewhat distracting at times.
A highlight of the set for me was their performance of  "Alcatraz." This song is the embodiment of the push/pull dynamic I have been referring to, and one can't help but feel torn by emotions when listening. The hall's incredible acoustics, along with the lighting, resonated with all of us and created a haunting and unforgettable mood through this song, as well as a few others.
Other highlights included their performance of "Harriet," which included stunning cello work, and "Red Heart", which is a Hey Rosetta! classic and a song that one can't help but associate with great Canadian indie music in general. The crowd certainly did their part by belting this one out loud until the very end.
Their set ended with a powerful encore including their political anthem "Land You Love" which Yukon Blonde came on stage and sang with them (all clearly in good spirits still, given the election results). No Hey Rosetta! set would be complete without the crowd going crazy over their 2011 hit "Welcome," and concert-goers obliged whole-heartedly.  Their rendition of the Ben E. King classic "Stand By Me" is one to remember, and by this point, I could hardly believe how strong lead singer Tim Baker's vocals were. After nearly a decade of making music, I think this band knows how to do it right.
Although the night was ephemeral, the memories will remain with us. Great bands, a wonderful venue, incredible sound, and a vivacious crowd – what more can you ask for? Without a doubt, this show was one of the best of the year in Ottawa.
CONTEST: Weekend passes to Beau's Oktoberfest, Oct. 2 – 3!
*NOTE* – This contest is now closed.
With autumn quickly rushing in, that can only mean one thing. Yes, it's almost time for Beau's Oktoberfest happening this weekend, October 2nd and 3rd. Our friends at Beau's have really raised the bar this year – the 7th annual fest includes an exciting blend of great music, fun activities, and, of course, delicious craft beer all weekend long. Last year Beau's Oktoberfest saw more than 19,000 attendees over the two days, and raised $106,000 for local community groups and charities.
Passes are selling out quick, and Saturday general admission are already gone. However, we are GIVING AWAY A PAIR OF WEEKEND PASSES!!! Please note that bus transportation is no longer available. So if you missed the early bird boat, there is still hope.
OKTOBERFEST FEATURES…
Live music on Friday night from Yukon Blonde, The Dears, The Pack A.D., and The Elwins
Plus performances by… Tom Green and Canada's polka king – Walter Ostanek!
A total of 14 Beau's beers on tap, including 5 brand-new beers
28 local restaurants bringing their best Bavarian and seasonally-inspired cuisine
"Craft Haus" tent with beers from 40+ different local craft breweries
Activities: Keg toss, sausage-eating contest, malt sack races, partner-carrying race, and more
United Way's Charity Bike Ride from Ottawa – (Bus ride back for rider and bike!)
Members of Barleyment Homebrew competition
Custom, hand-built midway with Beau's themed games and prizes
Kinderfest: a non-licensed family area with activities and entertainment
Skateboarding demo area
School of Bock tastings and beer education sessions with beer & food experts
Traditional German dancing and entertainment during the day
Shuttle from fairgrounds to Beau's brewery for free tours and tastings
visit beausoktoberfest.ca for the full list of details
PLUS, EACH TICKET INCLUDES…
A free beer with every ticket!
TIME & LOCATION
Friday October 2nd, 4pm-11pm
Vankleek Hill Fairgrounds – 92 Main Street West, Vankleek Hill
All tickets will not be mailed any longer, and must be picked up at the will call booth on the fairgrounds.
HOW TO ENTER TO WIN
There's only one more step. Riddle me this:
Q:What is the name of ONE of the Beau's craft beers featured in the Oktoberfest 2015 mix-pack?
Answer this question by emailing music[at]ottawashowbox.com or tweeting it along with the #beausoktoberfest hashtag and @ottawashowbox + @beausallnatural twitter handles.
The draw will occur on Thursday, October 1, at noon so be sure to enter before then. Good luck!
---
Thirsty Thursday: Beau's Oktoberfest Mix Pack Mix Tape
Beer: Beau's Mix Pack by Beau's Brewery
Pairing: Beau's Oktoberfest playlist
About the Beer:  For the people that know me, Beau's Oktoberfest is my Christmas. I would be thrown into a depression if I could not attend in any given year. The people I've met there, including our very own Eric Scharf, Brad Campeau (before he was Brew Donkey), the amazing people at Beau's, and countless others have been a mainstay in my life. Like the craft beer scene, I've seen Beau's Oktoberfest grow over the last few years from a few beer enthusiasts to an onslaught of new beer lovers. The indie guy in me wants it to stay small, but seeing the growth of an industry that I love makes it even more exceptional.
Beau's Oktoberfest is now a bona fide music festival as well. I know a few who don't even like beer but go for the music. This year's lineup is no exception. I'm pairing the new Beau's mix pack with bands scheduled to play Oktoberfest on October 2nd and 3rd.
Please visit Beaus.ca for ticket information. DO NOT WAIT!! as tickets are almost sold out!
Commercial description:
Haters Gonna Hate is an extra-strong interpretation of Beau's flagship ale Lug Tread. Haters is a tribute to the very first batch of Lug Tread, which was accidentally super-concentrated… with tasty results. Nine years later, Beau's recreated this happy accident with Haters Gonna Hate. Unfiltered and orange-hued, this beer has tropical aromas (think mango or papaya), and a mild "cattiness" contributed by the addition of Nelson-Sauvin hops. A clean malt presence allows for balance of moderate-to-high hop bitterness.
Weiss O'Lantern is a pumpkin-wheat beer, spiced with ginger, cinnamon and orange peel. Orange-hued with a tall creamy head, this fall classic allows flavours of pumpkin flesh, citrus and spice to shine through a full wheat body. There are hints of banana and clove, topped off with a satisfying graham-cracker finish. Each batch of Weiss O'Lantern is made with more than 350 pounds of certified organic pumpkin purée.
…and Boom Gose the Dynamite is a hazy, flavourful wheat beer that is based on a recently revived German beer style called a gose. Brewed with an addition of sea salt and organic coriander seeds, expect citrusy aromas followed by a pleasant saltiness and a hint of subtle acidity in each sip. The name "gose" comes from a river that flows through the town of Goslar, in Lower Saxony. The saltiness, which typifies the style, is attributable to the mineral-rich water supply in the region.
Boghopper is an experimental hybrid: a dark and hazy wheat beer, with an amped up hop presence and locally harvested organic bog myrtle for added complexity. Fruit and licorice aromas meld with juicy hops, and an earthy spiciness jumps in mid-palate. Boghopper's mouthfeel is initially delicate and fruity, followed by assertive waves of herbal tannins. The hop flavour is dominant, and the finish is dry and woodsy.
The Music: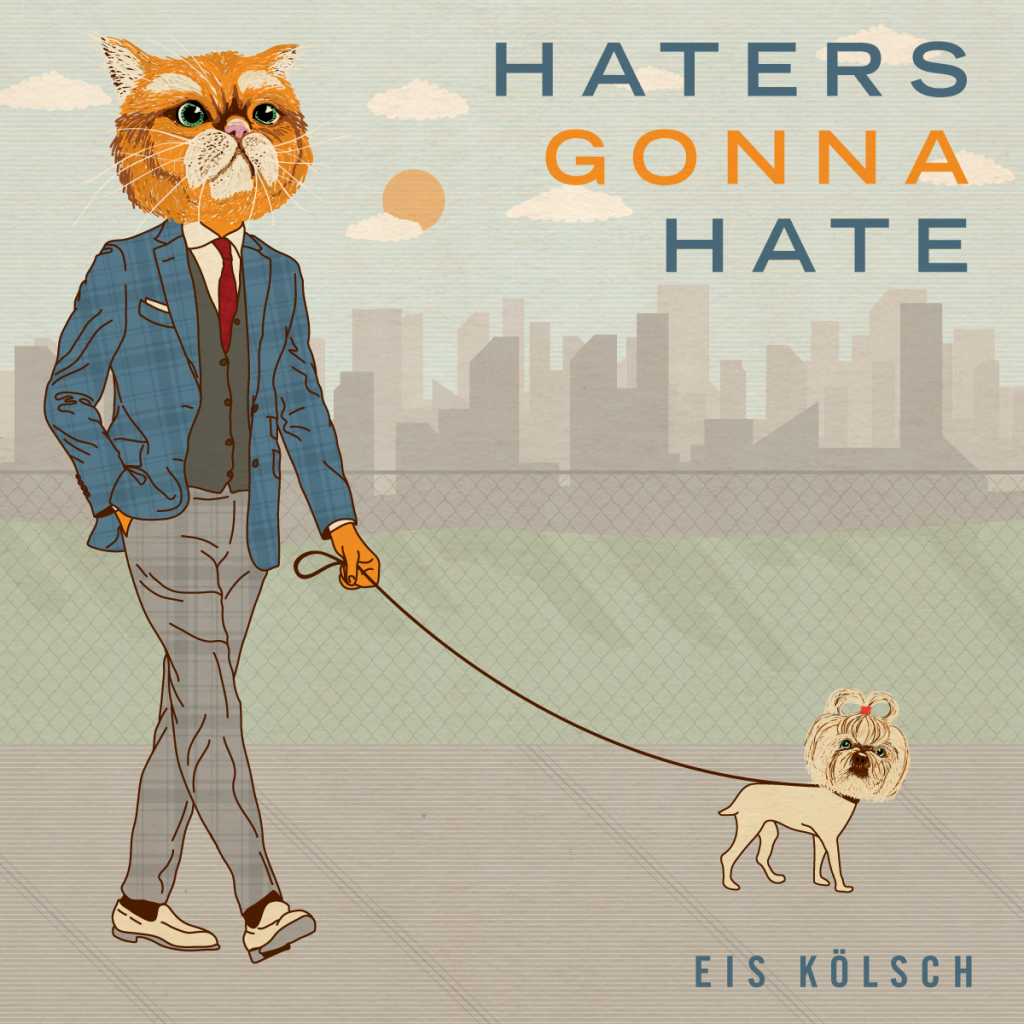 Beer: Haters Gonna Hate and the love/hate playlist
The Beaches "Strangelove"
Playing Saturday at 5:25 p.m. on the Main Stage.
Yukon Blonde "Make U Mine"
Headlining Friday at 10 p.m. on the Main Stage.
The Elwins "It Ain't Over 'Til It's Over"
Plaing Friday at 6:25 p.m. on the Main Stage.
The Dears "Here's to the death of all romance"
Playing Friday at 8:55 p.m. on the Main Stage.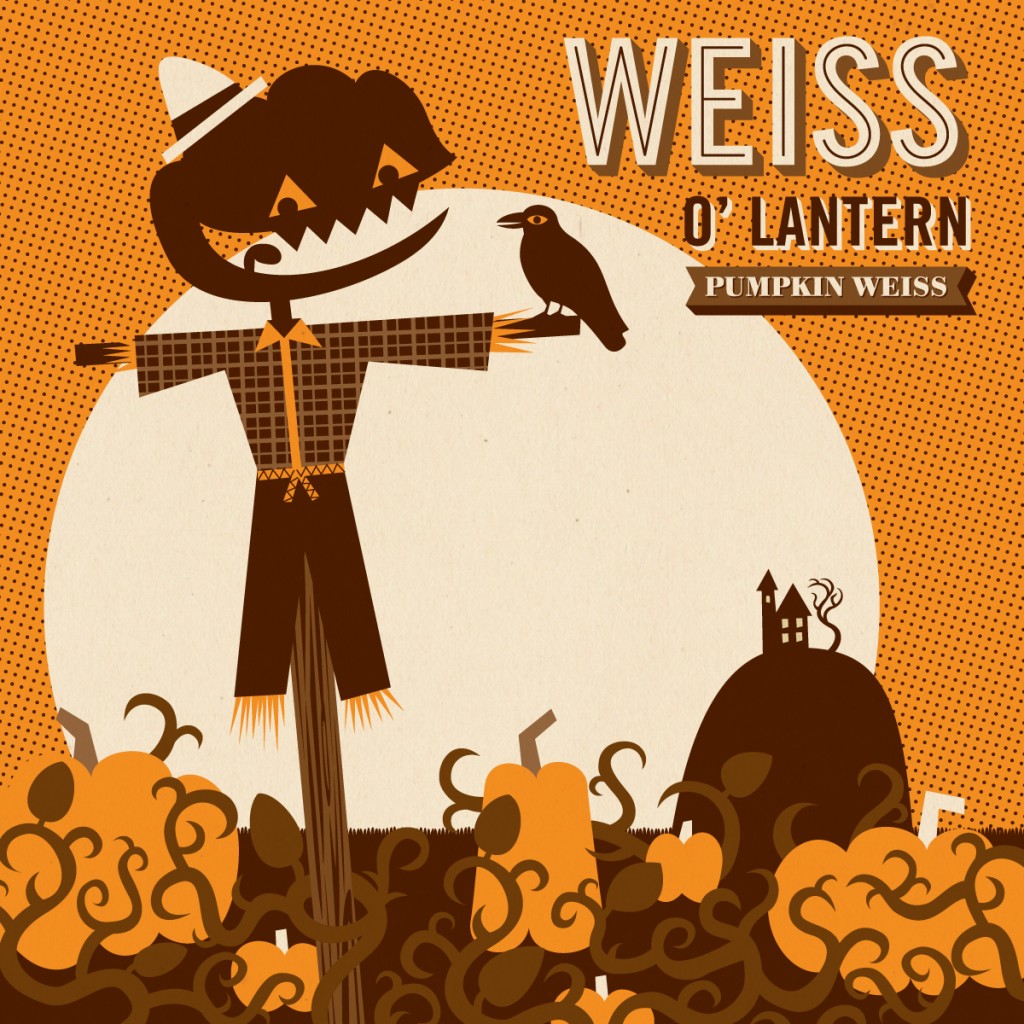 Beer: Weiss O'Lantern and the Halloween playlist
The Flatliners "Fangs"
Headlining Saturday at 7:30 p.m. on the Skate Stage
Hellbros "Rock & Roll Acid Zombies" and/or "Dead City Rockers"
Playing Friday at 5:30 p.m. on the Skate Stage
CRVSADES "The Incantations"
Playing Saturday at 6 p.m. on the Skate Stage
The Pack A.D. "Wolves and Werewolves"
Playing Friday at 7:50 p.m. on the Main Stage.
Beer: …and Boom Gose the Dynamite and the explosive playlist
Fucked Up "Echo Boomer"
Playing Saturday at 6:30 p.m. on the Main Stage.
Dig It Up "Too Fun"
Playing Friday at 7 p.m. on the Skate Stage
Powernap "Beautiful Day"
Headlining the Skate Stage on Friday at 8 p.m.
Barrasso "Coup de Dés"
Playing Saturday at 4:30 p.m.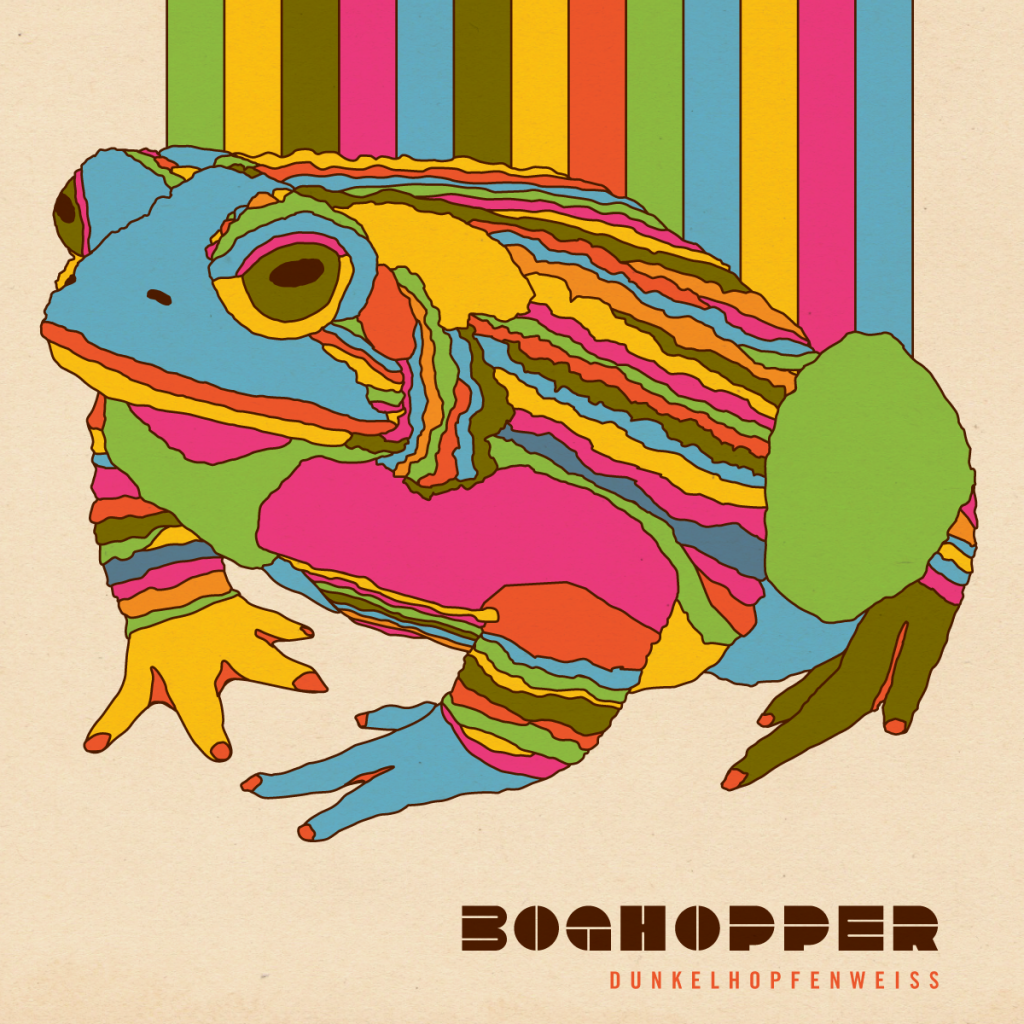 Beer: Boghopper and the froggy playlist
ALVVAYS "Dives"
Headlining Friday at 8 p.m. on the Main Stage.
Yukon Blond "Water"
Headlining Friday at 10 p.m. on the Main Stage.
Mother's Children "Out Of The Dark"
Playing Saturday at 4:45 p.m. on the Skate Stage.
The Pack A.D. "The Water"
Playing Friday at 7:50 p.m. on the Main Stage.
Honorable mentions
The Nasties "Time to Loose"
Playing Saturday at 5:15 p.m. on the Black Forest (Skate Stage)
The Almighty Trigger Happy "Blood Red And Forever Happy"
Playing Saturday at 6:45 p.m. on the Black Forest (Skate Stage)
Walter Ostanek "Beer Barrel Polka"
Playing Friday and Saturday during the day.
Don't forget to enter to win a Beau's & Dine Alone Records prize pack including free vinyl, digital downloads, apparel, and more! Enter here. 
Have a great Oktoberfest everyone! Be good to each other and have a designated driver!
Contact me on twitter @danielbordage or at dropthatspills@gmail.com for suggestions, comments or just to say hi.
Matias' Bluesfest 2013 'Top 5' lists
Having covered so much of Ottawa Bluesfest 2013, it's hard to summarize everything or even narrow down top 5's. So much happened, and many great memories were made. I'll do my best to conjure these memories with honesty and (perhaps arbitrarily) rank them, but as Eric said in his post… who doesn't like lists?
Top 5 performances (click on the band for a link to the review)
1. Death Grips
2. The Specials
3. Wu-Tang Clan
4. Passion Pit
5. Yukon Blonde
Top 5 moments (personal events, not directly related to a band's performance)
1. After a long, hot day in the sun and a little bit of grumpiness setting in, a wonderful older gentleman serving beer at one of the tents smiled and asked me how my day was going and engaged in a really pleasant conversation with me. He made my day a lot brighter, and it goes to show how important it is to a) have volunteers, and b) be kind to people. Thank you, random genuinely good-hearted fellow.
2. Dancing (…stumbling…) like an idiot to catchy Great Big Sea songs with my closest friends. Beer may or may not have been involved.
3. During the Black Keys's set, a woman of larger proportions passed out cold in the middle of the crowd behind me. Within seconds, people were finding ways to create a circle of protection for her until medical staff got there, supporting her head, and eventually helping to carry her to safety. The crowd parted like the Red Sea to let them through, and I thought that was really special.
4. Discovering how beautiful an icy Palm Bay is on a scorching hot day. Life-changing. "Palmed."
5. Being able to see Rush with a girl that I fancy a lot, albeit from a less-than-ideal standpoint, but it was super cool to be there to catch one of her favourites.
Top 5 things I would change about Bluesfest
1. There needs to be greater accessibility to drinking water. This isn't even about comfort, it's a serious health, safety, and security concern. Every beer tent/porta-potty area should have water stations.
2. Ensure that adequate sound testing is done prior to the start of the festival (rigging-wise), and ensure that soundboard is set and ready to go. The sound issues this year were unacceptable and embarrassing. These issues rarely happen at Coachella, Bonnaroo, and Glastonbury, so if Ottawa Bluesfest wants to compete amongst the world's best festivals, fixing sound issues is a must.
3. I'm not sure, but something tells me that Ottawa Bluesfest is out-growing LeBreton Flats. Especially with the land development taking place, the grounds are seeming to compress year after year as the festival grows. Medium to long-term planning for a new location should start taking place.
4. Not have EDM acts blasting at the same time as other acts that aren't as prone to dropping the bass. I heard that Los Lobos were pissed about Dog Blood's set because they couldn't compete with the massive sound coming off the Bell Stage. Having those acts are fine, just don't have anyone scheduled to play at the same time. It's a matter of respect.
5. There should be more shaded area for people to hang out and recharge. Yeah, there are a few trees, but not that many. Tents could be set up with small vendors selling non-alcoholic beverages. Plastic tables and lawn chairs are inexpensive. They could even incorporate Eric's idea of having misting tents off to the side of the shaded area so that people can cool off however they prefer.
Top 5 things I really liked about Bluesfest
1. Volunteers. These guys put a lot of their own time and effort into making sure this festival stays viable and that patrons have a wicked time. They do a great job every year and deserve a ton of credit.
2. Medical/security personnel. On multiple occasions (4 or 5 at least) I saw medical emergencies happen around me and each time the response teams were on it. It's some peace of mind knowing that our asses are covered if something bad happens.
3. Spraying water during sets with big crowds in the dead heat of a hot afternoon. It's almost like taking a dive in a swimming pool, it's unreal how refreshing getting sprayed is. That, and I think the security guys just enjoy soaking the pants off everyone in the crowd.
4. I like that the festival removed a stage and replaced that area with more vendors. I felt like the former Black Sheep Stage (which is now moved to the far side of the museum) was too much for such a small area.
5. Beer tents (in the end). Once the organizers got the snake lines up and running, problems of congestion and bottle-necking were largely alleviated. While I would like to see an assortment of local craft beers being served, I understand the politics behind sponsorship so I was still happy with what Mill St. had to offer.
Top 5 interesting people
1. The pirate-zombie, whom I've seen around Ottawa before in full costume, navigating the tumultuous seas to find his treasure island amongst waves of spectators and lawn chairs for B.B. King.
2. The little photographer with a musculoskeletal issue who had bigger cojones than most photographers I've ever seen. He needed help carrying his gear, but he had no problem getting right up beside the members of Wu-Tang Clan while they were on stage to get that one great shot. He also acquired a cherry-picker and harnessed himself in to get an overhead shot (maybe 20 metres up) of the Bluesfest crowd during B.B. King. Crazy guy!
3. The ultimate Rush fan who may have been slightly overweight, but running around, dancing, and gyrating his heart out before the band came on stage. This guy ties with a Matt Good fan who seemed to think he was at a metal show whilst Mr. Good played songs like "Load Me Up".
4. The Specials's leads singer Terry Hall, who seems to always have a look of perpetual dissatisfaction on his face, ended up more than dissatisfied at Bluesfest. In fact, he was pissed. Due to crappy sound, he could be seen yelling out sound guys, throwing microphones, stomping around stage in annoyance. I don't blame him one bit. Still a great show though.
5. The kid (maybe 4 years old) on his dad's shoulders during Solange's set who would have gone up on stage and danced his butt off if he could. Happiest kid in the festival for sure. It's nice to see the little guys get into live music. We must all teach our children well!
Top 5 bands I would like to see next year (A man can dream right?)
1. Arcade Fire
2. Radiohead
3. Toots & The Maytals
4. The Pixies
5. Dookie-era Greenday