Top Local Albums of 2015
Alas, the year has come to an end. It's hard to believe another 365 days have passed and that we're now closer to 2020 than 2010. 2015 was as impressive – if not more so – than other years passed. We saw Ottawa music veterans release brand new, fresh sounding tunes that demonstrate their lasting power and presence in the community. We also saw exciting new bands come out of nowhere and surprise us with great albums, showing that the city is cultivating talented artists who are overflowing with creativity.
Once again we kept our ear to the ground about all the music being released in Ottawa, and we have come up with what we think is a pretty good representation of the best music being made in our little corner of Canada (in no particular order). We've also included essential tracks for your listening pleasure. Without further ado, we encourage you to sit back, relax, and dive into the best of the best in Ottawa.
---
Kalle Mattson – Avalanche
Avalanche is the fifth release and follow-up to Mattson's 2014 Polaris-nominated album Someday, The Moon Will Be Gold, and serves as a step in brand new direction for the Ottawa-via-Sault Ste. Marie artist. Mattson approached the six-track EP with a pop sensibility, infusing the album with more upbeat and  aesthetic that stray from traditional folk that we heard on Someday. However, Avalanche still delivers us Kalle Mattson at the core – raw, intimate, and heart bursting at the seams. Mattson is already a seasoned artist, but is clearly still evolving and developing his talents as a musician. With each album, he draws listeners in closer and shows us just what he's made of.
Essential Track: 'A Long Time Ago'
By Matías Muñoz
The Acorn – Vieux Loup

It's been five years since Rolf Klausener released his acclaimed album No Ghost, and almost a decade since his seminal Glory Hope Mountain. Although he's been busy curating Arboretum Festival in Ottawa and releasing music with his other project Silkken Laumann since then, Vieux Loup has been in the works for several years – even if only in Klausener's mind. His ability to convey imagery and emotion in his music has not diminished. Delicate guitar melodies are intertwined with groove-laden synth beats, signifying Klausener's movement forward as a musician while staying true to his past.
Essential Track: 'Influence'
Excerpt from Mixtape Magazine – Best of 2015 (By Matías Muñoz – December 22, 2015)
Bosveld – Veldbrand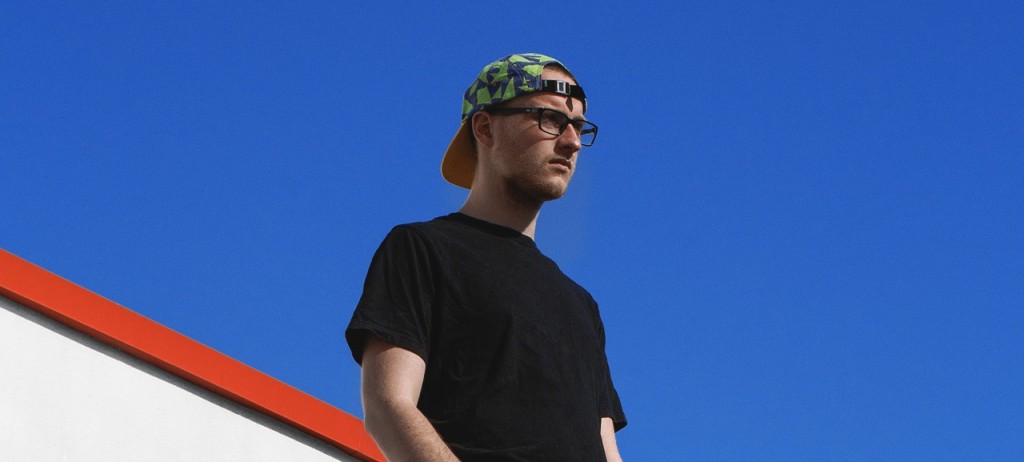 Although Ottawa's music scene is small, there are plenty of musicians from the nation's capital that are creating some really incredible music. Take Veldbrand by Bosveld. The album is the brainchild of Théan Slabbert of Ottawa-via-South Africa, one of many talents to emerge out of a brilliant and dynamic class of musicians in the city. He has teamed up with some of the best in Ottawa to make this highly-anticipated debut full-length LP. Slabbert's vocals are reminiscent of a deeper, more brooding style similar to Jonsi, which melds flawlessly with the intricate and flowing guitar melodies. Veldbrand is woven with dramatic and moving soundscapes, and could very well represent the future sound of folk music.
Essential Track: 'Back Of Yr Mind'
Excerpt from Mixtape Magazine – Best of 2015 (By Matías Muñoz – December 22, 2015)
Hilotrons – To Trip With Terpsichore
HILOTRONS released their sixth album To Trip With Terpsichore (pron: tûrp-sĭk′ə-rē or terp-sick-ree) in February 2015 in digital format, and on vinyl two months later. Since Mike Dubue is now working with the new band, he wanted to keep things as fresh as possible.
"We recorded it live off the floor in about a day and mixed it in about a week. It's pretty short and that's how we wanted it. It's sort of like Black Market Clash where the A-side is like an EP and the B-side has three remixes. It's raw, dirty, off the floor, and nothing polished. (Mike Dubue)".
Essential Track: 'Animal, I Love You'
Excerpt from Megaphono Artist Profile: HILOTRONS (By Matías Muñoz – February 4, 2015)
Pony Girl – Foreign Life
Foreign Life opens like a newspaper, words and images materialize before the eyes and vanish instantly, leaving you with a trace of their meaning. Distant voices fade in, thoughts like wisps of smoke curl off of a buoyant electronic pulse, compelling you to let the paper fall and dream deep in your armchair. But Pony Girl (So Sorry Recs) know about your attention span, and they will make sure you listen. The motorik beat that occurs around the halfway mark of album opener "Foreign Life I" feels like a logical extension of the dreamy waves that precede it. Right away one is introduced to the painterly aesthetic of Pony Girl and the palette they will use on this album.
Foreign Life, the sophomore album from the Ottawa band, is a collage of emotion and style, well lit and finely mounted. Each song a small canvas with a dramatic point of focus, be it rolling acoustic guitar, electronic beat or voice. Sugary pop tunes leap out of synthscapes and run naked through your ears. Pony Girl appear to have passed through the recent New Folk movement carrying a pastel distillation of its crucial elements. The elegant arrangement of acoustic and electronic, the sighing winds and the seething synths, it harks familiar yet is presented in a uniquely stream-lined form.
Essential Track: 'Candy'
Excerpt from New Music: Pony Girl – Foreign Life (By Matt W. Smith – December 7, 2015)
Isaac Vallentin – Hedera
[Hedera] itself is minimalistic, meditative, yet so full of brilliant moments that they are difficult to keep track of. There is a comfort/discomfort contrast that arises and disappears at various points throughout the album. The dissonant and distorted secondary vocals in "Garden I (You Own To Fight)", for example, contrasts with beautiful and tranquil vocal and instrumental melodies.
[…] After spending the last two years focused on the music of others, the self-taught musician experienced a surge of writing and creativity his first time outside of the country. His initial 72 hours in San Juan he said nothing and wrote most of what would become Hedera. […] Vallentin utilizes a variety of instruments, from a heavenly-sounding hollow body guitar to electronic elements. Ultimately, the record is a smattering of beautifully crafted notes, melodies, and sounds.
Essential Track: 'Stewardess'
Excerpt from New Music: Isaac Vallentin – Hedera (By Matías Muñoz – July 3, 2015)
Scattered Clouds – The First Empire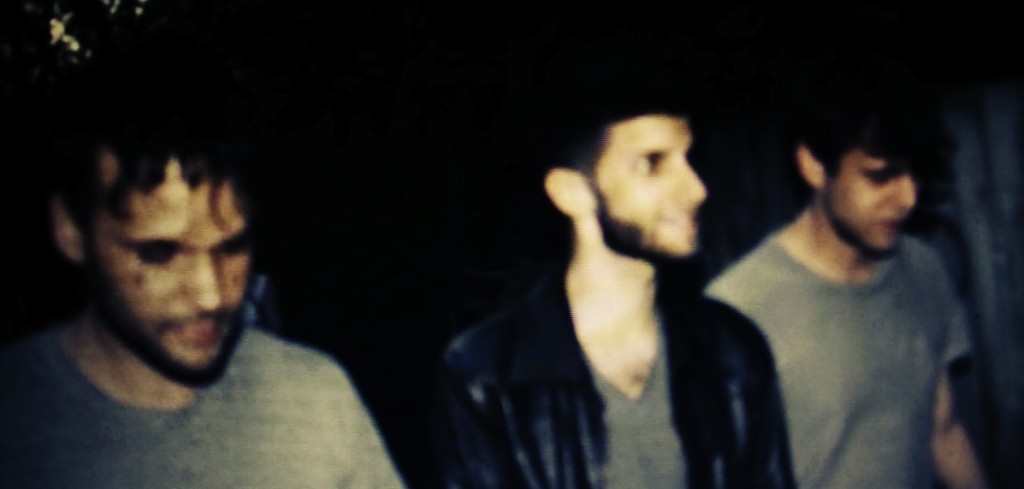 It's been a long time coming for fans of Scattered Clouds, an experimental noise & psychedelic pop trio led by Philippe Charbonneau, with Jamie Kronick and Pierre-Luc Clément. The band's beginnings are closely intertwined with the E-Tron's genesis, as are all the musicians who collaborated on this album. The music is simultaneously quiet and chaotic, patient and peculiar. It's aptly described as post-apocalyptic but we could drop that prefix and it would still make sense.
The First Empire is a six-song concept album that seems to have more singles than not, starting off strong with the doom-laden "Fallen" and their most recent release "Enchanteresse", which came out with a twisted music video pieced together by Mike Dubue.
My favourite track however, which I relish even more because of its brief length, is the wordless "Floating Underwater" which immerses us with a marimba. It transitions catastrophically yet pleasantly into "Deepest Night", an anthem of darkness that uses Charbonneau's baritone voice to its greatest ability. It ends with the sunken lyrics "at the strangest hour…" and crashes into the most unhinged and experimental of the songs, the title track. The album almost passes in the blink of an eye but it is complex, what obviously took years to perfect.
Essential Track: 'Enchanteresse'
Excerpt from New Music: Scattered Clouds – The First Empire (By Joseph Mathieu – April 21, 2015)
Yusso – Don't Know Yusso
One name in Ottawa's hip hop community that stands out as one of the most hard-working is Yusso. Some of you may have heard of him just through collabs he's done around town with some of the city's best MC's and producers, including the electrifying project CrooKid Bass with KING (now known by the name DRAE). Yusso's new 6-track mixtape, dubbed Don't Know Yusso, is a quick onslaught of tracks that clocks in at just over 15 minutes. Don't Know Yusso is everything one could want out of a mixtape. It has a dash of funky tracks with irresistible rhythm like "Late Nights" and "To Whom It May Concern" that throw us back to Golden Era hip hop, impressive flow the whole way through, and lyrics that aren't only intelligent, but also tell a story.
Essential Track: 'Late Nights'
Excerpt from New Music: Yusso – Don't Know Yusso (By Matías Muñoz – May 22, 2015)
Catriona Sturton – Bumble Bee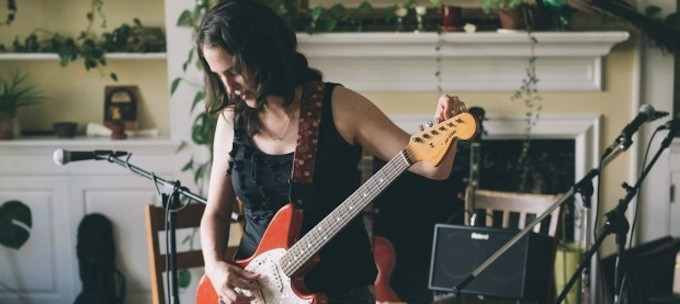 On top of being a very strong singer and songwriter, Sturton has become well-known for her proficiency playing the harmonica. She derives her style straight from the Mississippi of old, cutting her chops at local blues establishments and learning from harmonica masters such as Larry "The Bird" Mootham and Carlos del Junco.
Bumble Bee explores the full spectrum of emotion, as Sturton delivers songs that hit hard and leave the listener feeling like they just experienced a performance in a run-down whiskey bar in the heart of the Delta. She opens the album with the truly badass songs "Mongoose Moan" and "Heavy Weather," setting the tone for the entire record.
[…] There are moments where she breaks from the blues, such as "Tea for Two" and "Wheel of Fortune," which offer a nice change of pace at those particular junctures. One of the other turning points is her harrowing cover of "Black is the Colour," a traditional Appalachian folk song. Like a lot of the songs on the album, don't be surprised if you experience goosebumps. What better way to finish off the album than by giving a little shout out to Ian Manhire and The White Wires in "Wheel of Fortune"?
Essential Track: 'Heavy Weather'

Excerpt taken from New Music: Catriona Sturton – Bumble Bee (By Matías Muñoz – January 8, 2015)
Steamers – Years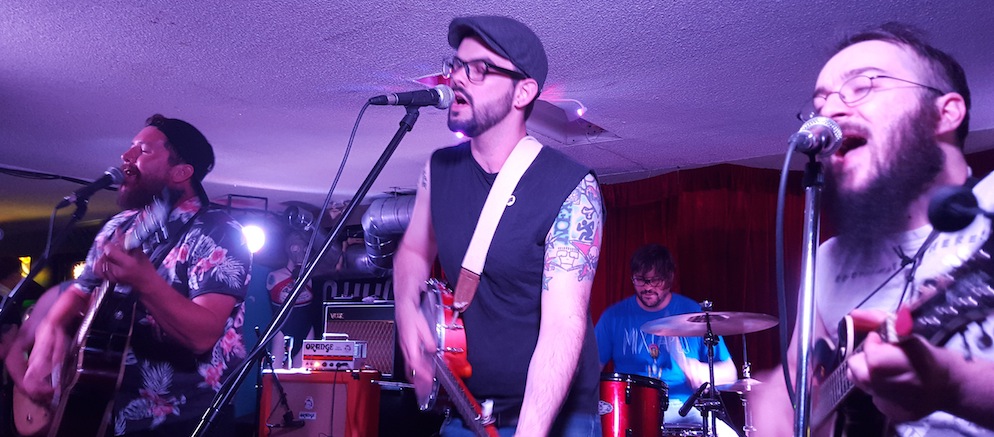 It actually feels like it's been years since their Steammates EP came out. However, it was only last September. Steamers' debut LP, Years, is a tight album, with a few flourishes that prudes would call "mistakes". The combined efforts of the six teammates overlap like a sonic sandwich, particularly the mandolin of Francis-Julien Thibaudeau contrasting beautifully well with Greg Fitzpatrick's banjo.  The eight songs are great and call for foot stomping and as many sing along they could fit in. Whether you listen to the CD, hear them on stage or see them busking, be careful. Once you hear it you will play it again and again.
Essential Track: 'This is a Song'
Excerpt taken from New Music: Years by Steamers(by Joseph Mathieu – May 27, 2015)
The Tenenbaums – We'll Always Have Milhouse

These long-time friends from Eastern Ontario have a few releases under their belt now and are really showing that they have found their sound, particularly on We'll Always Have Milhouse. The album is a bit of a departure from 2014's Fish – they've slowed things down a bit without losing any of the actual energy which makes their music so enthralling. Songs like "Friends", "Yard Sale(s)", and "Break" begin with a reverb-laden clean guitar intro, which eventually break out into the chaos we know and love. Lead singer Sheehan Jordan's gravelly vocals fit just right, and are a little more intelligible to the listener than on Fish. This is a all-out fun record with moments of restraint balanced with just a little bit of chaos.
Essential Track: 'Break'
Excerpt taken from New Music: The Tenenbaums – We'll Always Have Milhouse (By Matías Muñoz, October 29, 2015)
Elementals – I'm Not Here, I'm Not Real

Ottawa's Elementals released a doozie of a first album with I'm Not Here, I'm Not Real.
The new album has heavy grunge influences throughout the album that can teleport you back to 90s plaid-filled dimly lit clubs. Songs like "Debase" and "Messiah Complex" feature that great softer/louder/softer formula and it works very well. From soft signing to guttural yelling fading back into soft almost talking style lyrics. Something special went on during the 90s and these guys want everyone to relive a slice of it and never forget.
Essential Track: 'Sunbirth'
Excerpt taken from New Music: Elementals – I'm Not Here, I'm Not Real (By Eric Scharf, September 4, 2015)
Flying Hórses – Tölt
I listened to the entirety of Tölt, the long-awaited debut LP by Ottawa's Flying Hórses, approximately six times before finally understanding that I would hear a different narrative on each pass. First I walked through Gormenghast, then through Cirith Ungol, but also through large meadows that could have been Hyrule. The music called "post-chamber" by two of the city's most interesting musicians have created a bestiary of dark and beautiful creatures, deadset on being released August 15.
Cellist and composer Raphael Weinroth-Browne is part of several prolific bands that play a range of neo folk, classical and experimental chamber music. He said that Tölt would surprise most people who were familiar with Jáde Bergeron's original compositions that she's often played live over the past few years. I have to concede he wasn't just hyping me up–this isn't the same trip to the "Dollhouse" or ride around the "Carousel" that we've heard before.
[…] There are sonatas for cello accompanied by Bergeron's piano, and what sound like piano/celesta duets. Sometimes the pairing of cello to piano is replaced with bells or chimes that Bergeron plays in what she credits as "sacred places" in Montreal and Reykjavík.
Essential Track: 'Carousel'
Excerpt taken from New Music: Tölt Flying Hórses (By Joseph Mathieu – August 6, 2015)
Jeepz – Soul Spins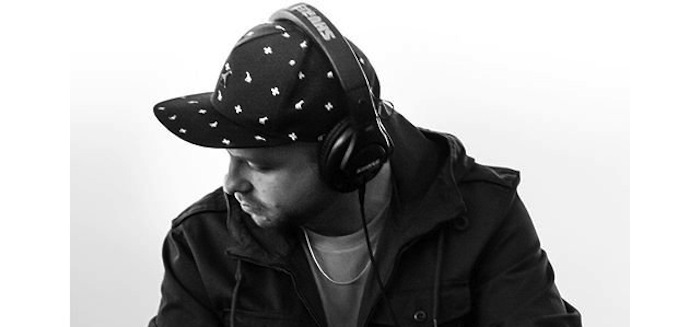 How many artists can you name that have dropped 50 records? Probably not too many, especially ones with the same quality and flavour as the highly anticipated
Soul Spins
, by talented local producer and two-time
Ottawa Beat League
 champ
Jeepz
. Within the last 3 years, Jeepz has created a rich discography with
Soul Spins
adding a well-deserved celebratory vibe to this true milestone in his career. Sharing the album's stage with 25 artists from Canada and beyond, there's plenty of familiar and fresh voices to hear on the soulful tracks found on
Soul Spins
, with plenty of love for the frozen tundra's hip-hop scene.
Excerpt taken from New Music: Jeepz – Soul Spins (By Michael W. Smith – December 12, 2015)
Chris Page – Volume Vs. Voice
Ottawa's Chris Page, member of The Stand GT and Camp Radio, just released his acoustic solo album, Volume Vs. Voice.
The 10-track album is a huge step in a very different direction then what we have grown accustomed to with Page's work with his bands. Volume Vs. Voice is a slowed-down, finger-picking-laden, emotionally-charged acoustic album — not exactly what many would expect from the punk rocker. The album is beautiful, a reflection of the scenery in which it was recorded.
"For a long time now," said Page, "I've toyed with that cliched artist dream of isolating myself in a secluded cabin surrounded by bottles, pens, guitars, paper, Christmas lights doing summer duty. I could feel the river beach sand in my old Vans. I could hear the welcoming cricket chorus. There would be no Internet, TV or phone, though there would be a radio to keep some loose tabs on the outside world. There would be a recording device hooked up to a microphone or two."
Essential Track: 'Rocket + Savings'

Excerpt taken from New Music: Volume vs. Voice by Chris Page (By Eric Scharf – April 22, 2015)
Loon Choir – All Of This and Everything Else
All of This and Everything Else is the much-anticipated release from Loon Choir, whose fans had been patiently waiting since the 2012 release of "Fire Poems".  The song "Always Golden" starts out with a monologue that may seem all too familiar to many: "To whom it may concern: please consider this my formal letter of resignation, for I have served day in and day out 40+ hours a week. The 9-to-5 just ain't cuttin' it any more.  My life is more than a career, more than a wage…".  This is just one of the many examples of growth and maturity that is shining through in All of This and Everything Else.
At Ottawa Showbox, we weren't the only ones to take notice of how awesome this album is. CBC mentioned Loon Choir in the artists you should have listened to in 2015 compilation.  The song "Bug" also made it onto CBC Radio 3's list of Top 103 Indie Songs of 2015.
Essential Track: 'Bug'
– Eric Scharf
New Video: DRAE – Death of a Tyrant
Photo by Andrew Lessard Photography
Every year we're always astounded by how many new artists we stumble across here in the nation's capital. Sometimes they're brand new, and sometimes they've been around for a while and we just hadn't heard of them yet. One of the artists that raised our eyebrows in 2015 was Andre Thibault, known by his former stage name KING to those in the hip hop community since late 2013. Not only is Andre an incredible solo MC that is technically on-point, he's also able to raise the bar about as high as it can go with respect to local hip hop when it comes to stage energy. Whether by himself or collabing with others (such as Crookid Bass, his project with another astounding rapper in town, Yusso), 2015 was the year Andre Thibault seemed to make all things happen and love every minute of it.
However, today he released the new video for "Death of a Tyrant," and it's not just any new video for him. It marks the end of KING and the beginning of his new alias DRAE. I posed a few questions to Andre about the change, and what it means for him as an artist. Check out the video below.
Don't miss DRAE live as he has some huge shows coming up in the new year opening for Mad Child (Swollen Members) at Babylon on Jan. 21 as well as Troy Ave's White Christmas Canadian Tour at Ritual Nightclub on Jan. 29.
The imagery in the video implies a clear break with your former alias of KING. Can you tell us why you decided on the name change and what it means to you?
When we shot the video, the goal/concept was to portray a growing-up of sorts, a maturation. KING is a very overused term in music, particularly in hip-hop. It felt a little egotistical and boastful, which, despite the cocky nature of most hip-hop music (including my own at times), is not me. I'm a very down to earth person, and like to be authentic and organic with my music. A lot of people have called me "Dre" for some time now, so the name association of DRAE was already there. It also makes it easier to find me online. Rather than googling KING and finding every monarch under the sun, it's now a unique name .
Now that you've taken a step in a new direction, what can we expect from Drae in 2016?
With the name change comes a more consistent and defined sound/direction for my music. I have a full length project in the works, with the aim being a spring 2016 release. I've aimed to include all of my capabilities musically (guitar playing, singing, rapping, various genres production-wise), so it wont be conventional hip-hop, but rather a very unique sound. There's also a lot of work going on behind the scenes from a branding/merchandising perspective, so the business end of things will be more focused and present as well. Music videos for multiple singles, lots of shows… 2016 is going to be an active year for DRAE. Another point with regards to the video: the whole changing from a sweatshirt and tee shirt to a suit is symbolizing taking my craft and my career seriously, and treating this as a business
Bars & Breakbeats ft. Alex Silas & The Subterraneans, CrooKid Bass, Spitten Image, & Lost Kids
Photography by Andrew Lessard & Jason Champagne
Some might think that Wednesday nights are pretty boring in Ottawa, with not much really going on around town. Sometimes that may be the case, but not last week. RockSteady Bookings presented a hip hop night called Bars & Breakbeats at Babylon that featured a bill stacked with local artists Lost Kids, Spitten Image, CrooKid Bass, Alex Silas & The Subterraneans, as well as a special guest act from Chicago called Sidewalk Chalk.
With The Subterraneans' J2xF manning the decks, there was plenty of action right off the bat. The MC for the night, Shaun "Sully" Sullivan, got people all riled up from the get-go. Sully is involved with the thriving slam poetry and hip hop scene here in Ottawa, and dropped a bunch of verses for us to begin the night. I've gained a huge appreciation for slam poetry and the impact it can have, and this was exemplified by Sully as he rhymed about a whole range of things – from everyday life issues to speaking about the state of our society. He spoke eloquently and his rhythm was solid, going from a calm disposition to a more emotive, and at times aggressive, style. This is the beauty of spoken word, the ability to convey thoughts and ideas directly into people's psyche without any gimmicks – just him and his mic.
Alex Silas joined Sully on the floor and rhymed with him back and forth, as they wove in and out through the crowd as we all listened intently. Together, they performed a track off Silas' 2014 record Roots which confronts substance abuse called "Alpine". This opening part was deep and emotionally-charged, and the audience clearly connected with both Sully and Silas. Silas slipped up a little bit as I'm sure he was just getting warmed up, but I was impressed at how quickly he laughed it off and jumped right back into it without a problem. If you are not familiar with Alex Silas, he's a talented rapper who spits so quickly I'm sure that he needs many facial muscle warm-ups to perform.
A drunken mind speaks a sober heart,
and if life imitates art,
then the mistakes I've made
are inspiration for bars.
Reflections of myself in the mirrors at bars,
understand what I really am
but try not to take it so hard.
The first official act Lost Kids got up on stage next. I hadn't heard of these guys before and was interested to see what they had to offer. Right away this duo got the crowd to come up closer and get into it, and it was obvious that they were really comfortable and enjoying themselves on stage. Their samples were good, I was bobbing to it after 10 seconds. The chemistry between Dima and Nick was apparent, and their styles complimented each other well. Their set was dynamic, going from smooth and sultry to aggressive and in-your-face throughout. Their transitions were pretty much flawless, except for one point in the set where they stopped and seemed confused. J2xF kept the beats going while Dima and Nick communicated briefly. Then, out of nowhere, they both launched into a verse and relit the fire. I'm not sure if this was intentional, but the effect it had was pretty great. They even had a track that included the creepy whistling from Tarantino's Kill Bill, which was a nice little addition. I was really impressed with what Lost Kids brought to the table, and how good they were at working the crowd in their favour.
After a little break another Ottawa rapper, Clayton "CB" Hawkins, better known as Spitten Image, took to the stage. At this point more and more people were making their way in and Babylon was filling up nicely, which isn't bad for a mid-week show. Spitten Image gave a shout out to Ottawa ex-pats MC Tragic and Jonny Rockwell of Philly Moves, with whom he has toured and recently collaborated with on a new album coming out soon. He was also a late addition to open on the Action Bronson bill a while back, which I'm sure was an insane show.
It was disappointing to see people move away from the stage as he started his set. He had a good sense of humour and even said a little joke to get people's attention, but for some reason everyone hung out by the bar. Spitten Image wasn't the fastest or most technically sound rapper on the bill, and maybe that's why the crowd didn't immediately get hyped up. However, his lyrical content was intelligent and for those of us who were paying attention closely, it was a treat to hear him live. His beats were really solid and his transitions were at times a bit drawn out, but his character and personality between songs made up for the break in flow.
I was also impressed that he took the time to promote college radio, which he explained was one of the only ways to hear real hip hop on the airwaves late at night. He finished his set with an "emotional" track, which he jokingly admitted was dedicated to the ladies because it's obligatory for rappers to do that once in a while. Be sure to look out for his new album in the coming months, I'm sure it will be filled with a lot of great tracks based on the new ones I heard during his performance.
Next on the bill was CrooKid Bass, a project consisting of Ottawa MCs KING and Yu$$o. Right away they got my attention by teleporting me back to my adolescence with the opening chord progression of "Smells Like Teen Spirit" by Nirvana (mind you, with some added bass that I don't think Krist Novoselic had any part in recording). The song is called "Kurt Kobain" and features a collaboration with local hip hop group BASTARDS who joined them on stage. The track has a lot of references to Nirvana and Kurt, including a bunch of song and album titles, Frances Bean, Courtney Love, heroin, and of course, a shotgun to the head. It was something different and unexpected.

KING and Yu$$o were a real highlight of the night for me, and seeing two powerhouses of hip hop in Ottawa come together like that was exciting. They were coordinated, focused, and technically on-point. But they were also having fun and got the crowd back up to the front and into the music. Their beats were significantly heavier than any of the bands on the bill that night, but it never detracted from the fact that the lyrics and flow remained the centrepiece of their performance. My favourite track by them was "Royal Squadron," which they busted out on Wednesday and for me was a high point of the night.
For me the last set of the night was the "hip hop hippie" Alex Silas and the Subterraneans, a full-band hip hop/rock group with Silas up front as the MC. There was a pretty long break between acts at this point, and the band had to set up all their stuff. I did find that it disrupted the momentum of the night a bit, and it looked like the band was all set to play for a while before they started. There might have been a sound issue to resolve, which could have been resolved by setting up and sound checking earlier in the night. But that's not always a possibility with a full band, so I'm sure there was a good reason for it.
Once the band started playing, Silas did a great job at reinvigorating the audience and regaining a lot of momentum. He even came out into the crowd and made the audience a part of the show, which got everyone up front right in on the action. The band sounded really great too, lead by the ferocious beats of drummer Matt Robillard a.k.a Pyjama Matty. While I really enjoyed their 2014 album Roots, seeing the band play live was a whole new experience. One really experiences the full force of blending an solid MC with talented instrumentalists. The music was raw and in your face, booming and penetrating. They even threw little toy bears out into the crowd during their song "Lions and Tigers and Bears," which he explained he got while on a recent trip to China backpacking. A few tech issues on stage didn't stop them from commanding the stage. Silas even lost is mic cord at one point and kept rapping unplugged until he reconnected the cable and jumped right back in. Bad ass.
Unfortunately I missed the final act of the night Sidewalk Chalk from Chicago due to other commitments, but I heard from a few people that they had a great show. All of the acts are definitely worth checking out – there is something for everyone. There was a real sense of community there, and I could tell that all the artists, fans, and everyone else involved support each other a lot. It's exciting to not only see such talented acts perform under one roof, but to see them all take responsibility for strengthening their own community and music scene.
Don't miss the next edition of Bars and Breakbeats happening on March 20 at Mavericks featuring The Dead Centuries, Bull Domino, Mr. Sauga, Prett Melberts, and Amanda Lowe.