By Daniel Bordage
Beer: Bridge Over The River "Chai" by Covered Bridge Brewing
Style: Winter Seasonal
ABV: 5.1 %
Pairing: A playlist of songs with the theme, at the movies.
About the Beer:  Bridge Over The River "Chai" comes by its name from the movie The Bridge on the River Kwai. A great movie, but Covered Bridge managed to one up the film. One of the Top 5 beers that the Ottawa region has ever produced in my opinion! Not only is the beer great, but the people at Covered Bridge are too. Walking in, smiles from employees and owners come naturally.
Commercial Description:
Our Winter 2014 Seasonal! Brewed on Christmas Eve, this Northern English Brown ale is all about the spices, with a pinch of holiday magic! Perfect for a cold Canadian winter! Ingredients: Water, malted barley, hops, yeast, ginger, lactose, vanilla, cardamom, star anise, fennel, cinnamon, nutmeg, clove, pepper.
The opening sequence of Rushmore is backdropped by this beauty. See it Here!
Chuck Berry "You Never Can Tell"
Quentin Tarantino created a moment between Uma Thurman and John Travolta that is now part of movie history.
After appearing on the movie Garden State, The Shins catapulted to indie stardom with their well-placed songs.
Seu Jorge is an actor who also plays music as displayed here in the The Life Aquatic with Steve Zissou soundtrack. A cover of David Bowie's hit – David Bowie is also an actor – Life on Mars was also a TV show.
Nirvana "Frances Farmer Will Have Her Revenge on Seattle"
Frances Farmer was a film star of the '30s and '40s who was involuntarily incarcerated in a mental institution. She was one of the first starlets to be taken down by the Hollywood machine.
As a child, I watched Stand by Me over and over again. Loved it and still do!! At the age of 23, River died from a drug overdose outside Johnny Depp's bar the Viper Room.
Gang Of Four "Natural's Not In It"
Marie Antoinette is a period piece. Did they go with of the period music? No… They did not! Aphex Twins, Squarpusher, and The Cure to name a few. I fear the soundtrack is better than the movie.
Crispin Glover is truly a weird one. That's why I love him so! He plays Marty's dad in Back to the Future if you're wondering…
Puscifer Feat. Milla Jovovich "The Mission (M Is For Milla Mix)"
Remixed by Ottawa's own! Milla Jovovich has appeared in some of my favourite movies. The Fifth Element is by far the best!!
Bill Murray is the best. Everybody knows it… Fun fact: Bill Murray has impeccable musical taste. In between takes, he puts on his iPod and entertains the crew.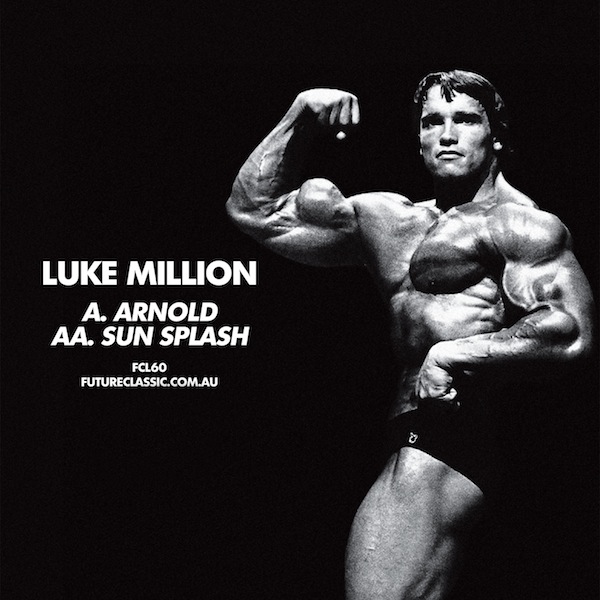 Arnold Schwarzenegger was a specimen! Let there be no doubt. Here he is trying to pump you up!
Not on a soundtrack but on a trailer for HBO's The Leftovers. You now want to see the show? Why am I not surprised?
The Kronos Quartet "Requiem For A Dream Original Song"
Requiem for a Dream messed me up. The song had to do with a lot of the emotions behind my uneasy feelings.
Honourable Mentions
I don't like his politics, but he knows movies!
Cocteau Twins "Sea, Swallow Me"
Featured in the movie White Bird In A Blizzard
Bobby Womack "Across 110th Street"
Intro to Jackie Brown
Contact me on twitter @danielbordage or at dropthatspills@gmail.com for suggestions, comments or just to say hi.