90's Punk Rock Cover Night #10: Blink 182, Green Day and Everclear
It is not every day that you get to see Blink 182, Green Day, and Everclear all in one show, let alone in a small intimate basement venue setting. This past Saturday that is exactly what happened for the lucky ones who filled House of Targ to the brim Saturday night… well not exactly.
This was the 10th installment of 90's Punk Rock Cover Night, a night which features members of local bands covering songs from their favourite punk groups of the 90's for a good cause. Nights 9 and 10 were back to back and raised $2540 for Evelyn Horne Women's Shelter (offering young women aged 12 to 20 immediate access to safe housing) and For Pivots Sake (a non-profit organization founded by Antique Skate Shop to engage and mentor youth in the Ottawa community). This is an awesome initiative by one of the hardest working people in the music scene in Ottawa—Ska Jeff—hosted at one of the coolest venues in Ottawa—House of Targ. Now to get to the music.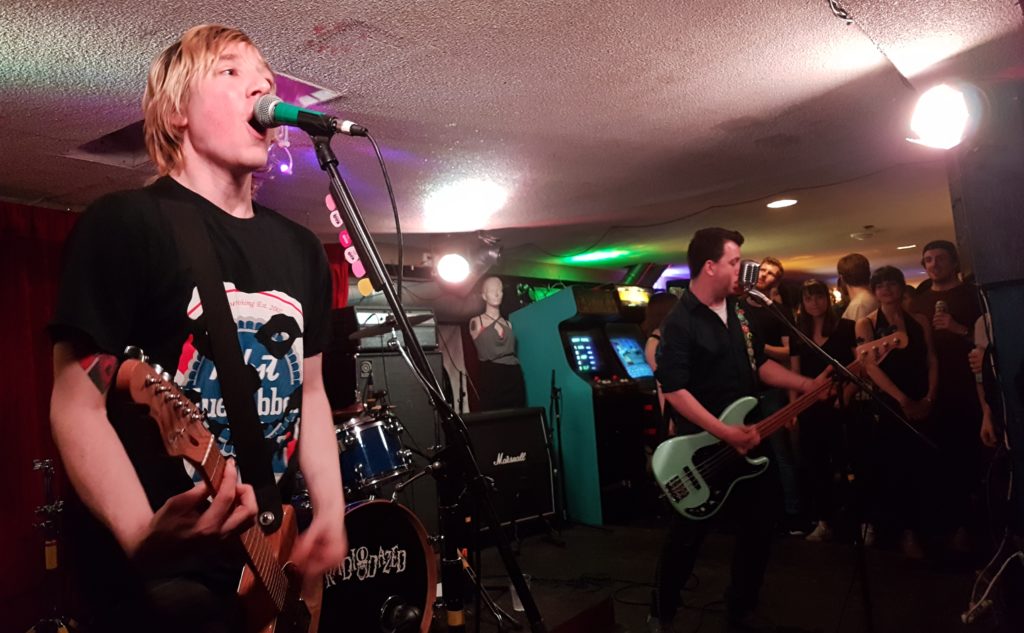 Playing this night was Quinnzelle doing Blink 182 songs, Radiodazed covering Green Day and members of The Suffering Booth playing Everclear. Most of the bands focused on playing their favourite songs as opposed to just playing the typical radio hits from the bands. People will surely have mixed opinions about that approach, but I thought it was a fun way to do it, and the non-stop mosh pits for Blink and Green Day corroborate that. That being said every band did sneak in a couple of hits for the fans. Quinnzelle played a couple of my favourites like "Carousel" and "Aliens Exist," while also giving the crowd what they wanted with "All the Small Things" and "What's My Age Again?"
Radiodazed took to the stage to the intro of  the video for "Nice Guys Finish Last" wearing Green Day masks to look the part, which was quite a nice touch. The band focused mostly on the early catalogue staying in the 90s playing songs off of Kerplunk, Dookie, Nimrod and more. They did something pretty cool for everyone's favourite song "Basketcase" by inviting someone on stage from the crowd to play on a fake guitar and sing. The fan, Matt, killed it and was rewarded by being granted the right to trash the guitar on stage. What really blew me away was the fact that this band is the same band that played my University of Ottawa communications frosh week 13 years ago when we all get dressed up fancy thinking we were going to the nicest club in Gatineau after the casino but instead were taken to a dirty dive bar to see a punk band play. I distinctly remember the immense joy I felt when I saw the drummer's huge red mohawk.
Getting things started were 3 members of The Suffering Booth covering one of my all time favourite bands—Everclear (thanks dad!). They also avoided playing the big hits like "Santa Monica" and "Father of Mine" which left more room for great tracks like "Heartspark Dollarsign," "Amphetamine," and "So Much for the Afterglow." It was a lot of fun to go back to these songs which meant a lot to me growing up.