Thirsty Thursdays: Steam-Powered Power-Folk
By: Daniel Bordage
Band: The Steamers
Style: Power-Folk
Pairing: A Steam-Powered beer list
About the Band: Most of the Ottawa Showbox crew have been raving about the Steamers for a while now. I, on the other hand, am new to them. I had the pleasure of meeting them at a backyard show a few weeks ago and really got to enjoy their sing along brand of music at their CD release party hosted at the House of TARG. The venue was already very warm and the band introduced another level of heat by blistering through their great new release Years and other crowd favorites. That inspired my playlist. This time I flipped it around. I'm pairing the band with beer that are steam-inspired.
The Beers:
Maybe the most obvious of the beers to pair with the Steamers. Steamwhistle is an easy drinking beer. They only make one beer and they do it well. Steam whistles were used in the U.S., Canada, and India to warn that a train was in motion.
Covered Bridge Brewing "Showboat Paddle Smash"
This is a collaboration with Showboat, a local dragon boat team. Showboats were a form of theatre boats that were pushed by a tugboat. Adding a steam engine on one would have been in the middle of the auditorium. The tugboat however, had a steam engine on it.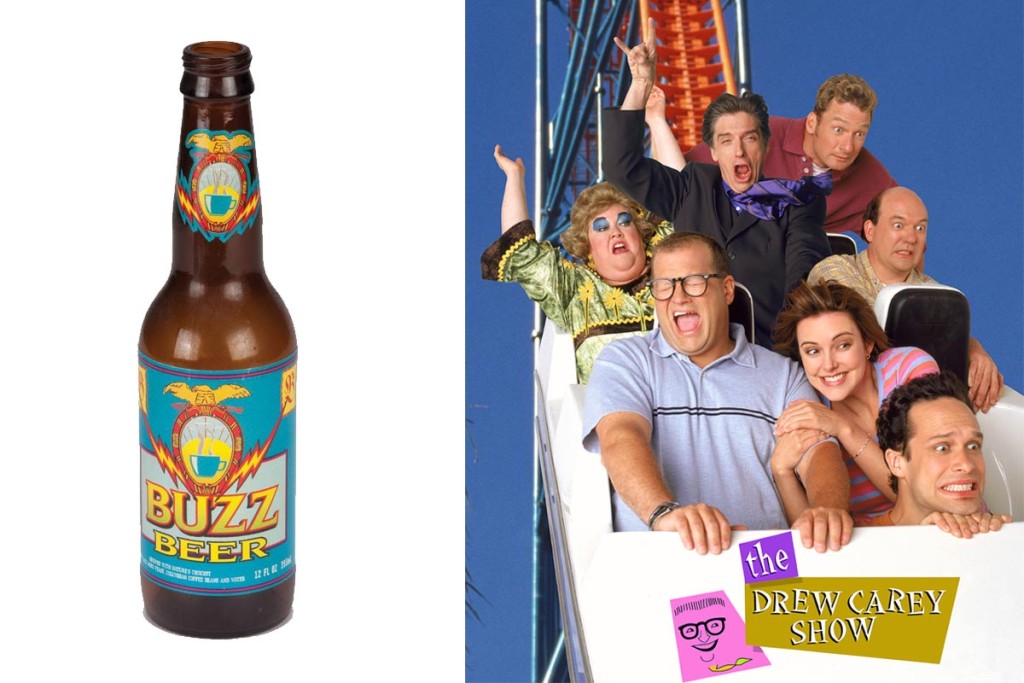 Buzz Beer "Fictional beer from the Drew Carey Show"
This fictional beer was brewed in the shed in the back of Drew's house. Made with coffee, we all thought it was crazy then. Little did we know it would be the norm in 99 per cent of breweries today! The show was set in Cleveland. I will let you figure out why it made the list.
Dominion City Brewing "Lost Train Oatmeal Stout"
Turns out, a lot of local beer is inspired by trains. This one was inspired by a rumoured abandoned beer train believed to be in a tunnel beneath Lebreton Flats. Read more about it here.
Railway City Brewing "Black Coal Stout"
Coal was used in the combustion process of creating steam in the boiler. Black Coal Stout has created steam in my boiler too…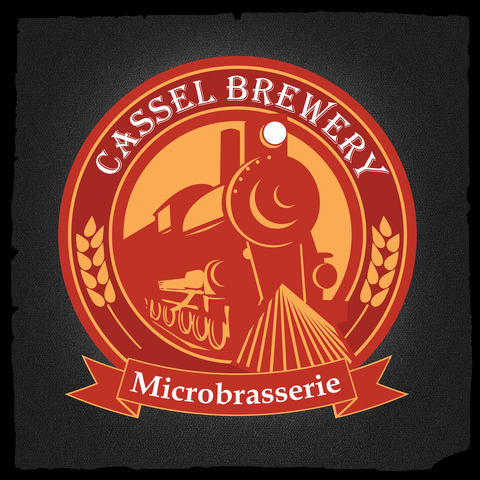 Cassel Brewery "Caboose IPA"
Located in Casselman, a few minutes away, this local beer is set to be a regular in the rotation. Let the caboose loose! The first railroad in Casselman was opened on February 1st, 1882. It was used to transport wood, bricks, and food to the Ottawa region.
Great Lakes Brewery "Canuck Pale Ale"
The first steamboat on the Great lakes was the PS Frontenac in 1817. Making runs on the Rideau Canal, St. Lawrence River, and all the way to Niagara-on-the-Lake.
Bicycle Craft Brewery "Belle River Blonde"
Belle River was inhabited by French Canadians from Quebec and Irish immigrants who helped build the Great Western Railway. The region became one of the end points for the Underground Railroad.
Contact me on twitter @danielbordage or at dropthatspills@gmail.com for suggestions, comments or just to say hi.
Thirsty Thursdays: Halloween Edition with Dominion City Galloping Hessian Pumpkin Brown Ale
By Daniel Bordage
Beer: Dominion City Galloping Hessian Pumpkin Brown Ale
Style: Brown Ale
ABV: 5%
Pairing: A "Halloween" beer with music that either has a spooky feel , words in the title, or band name that conjures up Halloween themes.
About the Beer: This beer is made in Ottawa, Ontario, by Dominion City and the commercial description goes as follows:
"Named for the headless horseman who would crawl from his grave and strike fear into the hearts of the townspeople of Sleepy Hollow, this beer pours a dark reddish brown and features rich nutty flavours balanced against notes of dried fruit, roasted local pumpkin and baking spice. DCBC Terroir Series L 02"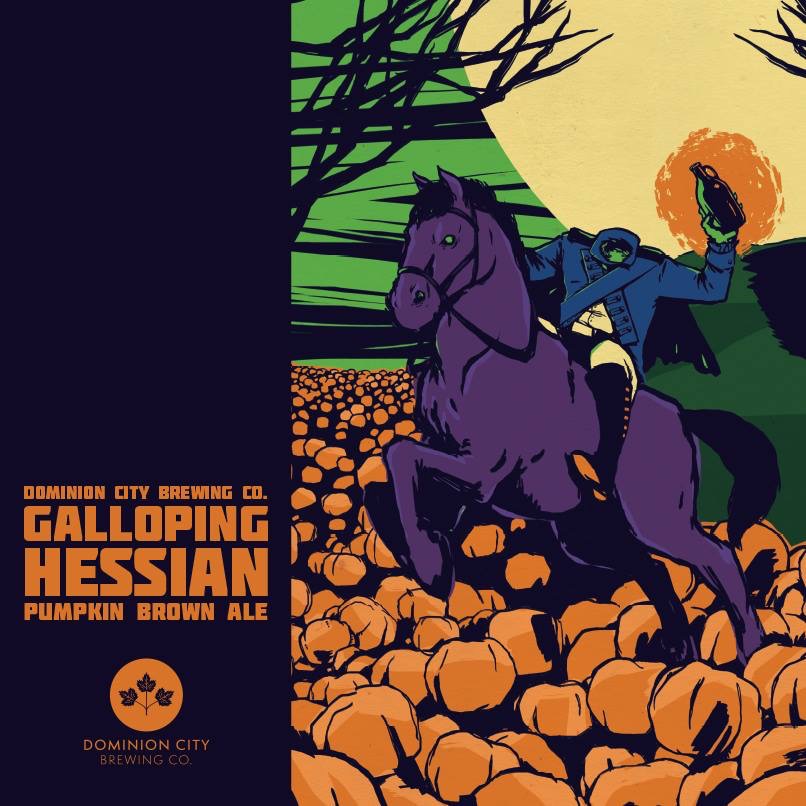 I tried it for the first time at the Hintontoberfest. I met Josh and I could tell he was very proud of his Pumpkin Brown Ale. I must say I don't blame him. It was my favourite of the day. It also turned out to be my favourite pumpkin beer of this season. It's inspired my Halloween playlist this year and the logo won me over with its Scooby-Dooesque design. I love it!
The Music: We had a contest this week via Twitter for someone to send me an Ottawa band that has a song or music that would pair well with a Halloween beer. We had a few great submissions and it gave me insight on a few Ottawa bands I didn't know existed. After hours of listening, the winner is Geoff Cass who suggested Bearshark's "Devil's Knockin'". He wins a free craft beer delivery from Brew Donkey! I thank all that participated in our first contest.
I find making Halloween playlists to be my favourite to do. I open up my music library and search for ghost, haunted, or any other common words associated with Halloween. It becomes apparent that many songwriters have ghosts in their past or are haunted by something. I could do a full jazz, indie, or hip hop playlists alone. And in Metal, well, the list would never end. So I decided to do a mix of it all. Taking you on a musical haunting as if my head was cut off like our headless horseman… The full playlist can be found here.
Nouvelle Vague – Bela Lugosi's Dead
Halloween is my second Christmas after Beau's Oktoberfest and just before real Christmas. Bela Lugosi is my Santa… Here's the original Bauhaus version of this song here.
Radiohead – We Suck Young Blood, A Wolf at the Door, I Will, or Bodysnatchers
Take your pick out of those four. Radiohead seems to be a perfect band for Halloween. I went with "A Wolf at the Door." "I Will" almost made it as it's so haunting and beautiful.
This is a great band from Ottawa with one of my favourite tracks on this list.
Sufjan Stevens – They Are Night Zombies
The backing vocals sound like the famous shower scene in Psycho.
Witches brew beer in those cauldrons, right? At that point of the brewing process, is it called a monster mash?
It's a great song for a beer and music pairing. Bottles… Bones… come on. It writes itself.
The Growlers – Graveyards Full
Growlers… Graveyards… come on… It writes itself (part 2).
Ottawa's own The Creeps. Everything they do would do well on any Halloween playlist.
Off their Metal Moon LP.
Royal Bangs – My Car is Haunted
If you've seen the movie Christine, then you know what I'm talking about.
This song should be on all Halloween playlists…
Danger Doom (Danger Mouse & MF Doom) – The Mask
MF Doom is famous for always wearing a metal face mask. He lives Halloween and collaborates with Ghostface Killah in this song. How could it not make the list?
Gravediggaz – Nowhere To Run, Nowhere To Hide
The entire 6 Feet Under record from the Gravediggaz would make this list.
If Dracula had a band, this would be the first single. It sounds like he's singing in a castle and the creepy butler is playing keys next to him.
The Horrors… enough said…
Happy Halloween and keep drinking great beer!
Honorable mentions
Contact me on Twitter @danielbordage or at dropthatspills@gmail.com for suggestions, comments or just to say hi.