Thirsty Thursday: Beau's Oktoberfest Mix Pack Mix Tape
Beer: Beau's Mix Pack by Beau's Brewery
Pairing: Beau's Oktoberfest playlist
About the Beer:  For the people that know me, Beau's Oktoberfest is my Christmas. I would be thrown into a depression if I could not attend in any given year. The people I've met there, including our very own Eric Scharf, Brad Campeau (before he was Brew Donkey), the amazing people at Beau's, and countless others have been a mainstay in my life. Like the craft beer scene, I've seen Beau's Oktoberfest grow over the last few years from a few beer enthusiasts to an onslaught of new beer lovers. The indie guy in me wants it to stay small, but seeing the growth of an industry that I love makes it even more exceptional.
Beau's Oktoberfest is now a bona fide music festival as well. I know a few who don't even like beer but go for the music. This year's lineup is no exception. I'm pairing the new Beau's mix pack with bands scheduled to play Oktoberfest on October 2nd and 3rd.
Please visit Beaus.ca for ticket information. DO NOT WAIT!! as tickets are almost sold out!
Commercial description:
Haters Gonna Hate is an extra-strong interpretation of Beau's flagship ale Lug Tread. Haters is a tribute to the very first batch of Lug Tread, which was accidentally super-concentrated… with tasty results. Nine years later, Beau's recreated this happy accident with Haters Gonna Hate. Unfiltered and orange-hued, this beer has tropical aromas (think mango or papaya), and a mild "cattiness" contributed by the addition of Nelson-Sauvin hops. A clean malt presence allows for balance of moderate-to-high hop bitterness.
Weiss O'Lantern is a pumpkin-wheat beer, spiced with ginger, cinnamon and orange peel. Orange-hued with a tall creamy head, this fall classic allows flavours of pumpkin flesh, citrus and spice to shine through a full wheat body. There are hints of banana and clove, topped off with a satisfying graham-cracker finish. Each batch of Weiss O'Lantern is made with more than 350 pounds of certified organic pumpkin purée.
…and Boom Gose the Dynamite is a hazy, flavourful wheat beer that is based on a recently revived German beer style called a gose. Brewed with an addition of sea salt and organic coriander seeds, expect citrusy aromas followed by a pleasant saltiness and a hint of subtle acidity in each sip. The name "gose" comes from a river that flows through the town of Goslar, in Lower Saxony. The saltiness, which typifies the style, is attributable to the mineral-rich water supply in the region.
Boghopper is an experimental hybrid: a dark and hazy wheat beer, with an amped up hop presence and locally harvested organic bog myrtle for added complexity. Fruit and licorice aromas meld with juicy hops, and an earthy spiciness jumps in mid-palate. Boghopper's mouthfeel is initially delicate and fruity, followed by assertive waves of herbal tannins. The hop flavour is dominant, and the finish is dry and woodsy.
The Music: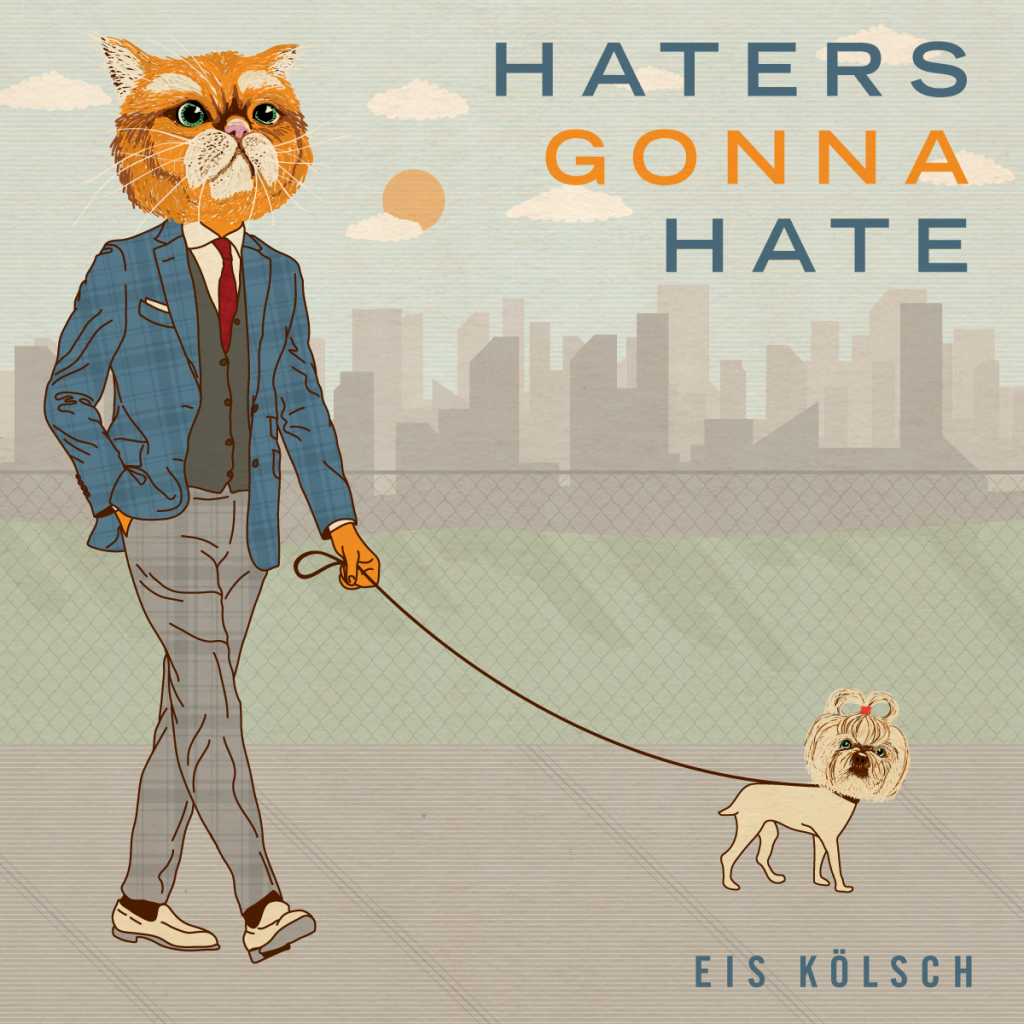 Beer: Haters Gonna Hate and the love/hate playlist
The Beaches "Strangelove"
Playing Saturday at 5:25 p.m. on the Main Stage.
Yukon Blonde "Make U Mine"
Headlining Friday at 10 p.m. on the Main Stage.
The Elwins "It Ain't Over 'Til It's Over"
Plaing Friday at 6:25 p.m. on the Main Stage.
The Dears "Here's to the death of all romance"
Playing Friday at 8:55 p.m. on the Main Stage.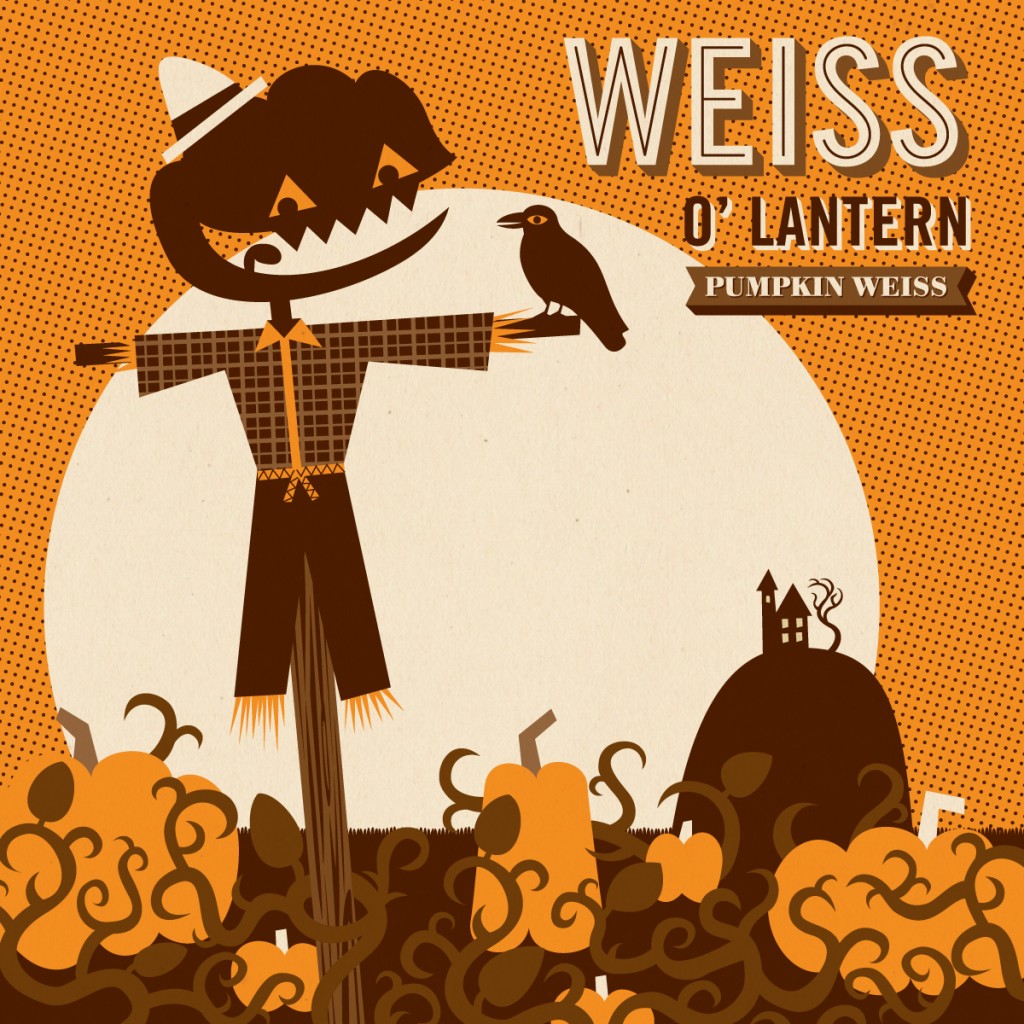 Beer: Weiss O'Lantern and the Halloween playlist
The Flatliners "Fangs"
Headlining Saturday at 7:30 p.m. on the Skate Stage
Hellbros "Rock & Roll Acid Zombies" and/or "Dead City Rockers"
Playing Friday at 5:30 p.m. on the Skate Stage
CRVSADES "The Incantations"
Playing Saturday at 6 p.m. on the Skate Stage
The Pack A.D. "Wolves and Werewolves"
Playing Friday at 7:50 p.m. on the Main Stage.
Beer: …and Boom Gose the Dynamite and the explosive playlist
Fucked Up "Echo Boomer"
Playing Saturday at 6:30 p.m. on the Main Stage.
Dig It Up "Too Fun"
Playing Friday at 7 p.m. on the Skate Stage
Powernap "Beautiful Day"
Headlining the Skate Stage on Friday at 8 p.m.
Barrasso "Coup de Dés"
Playing Saturday at 4:30 p.m.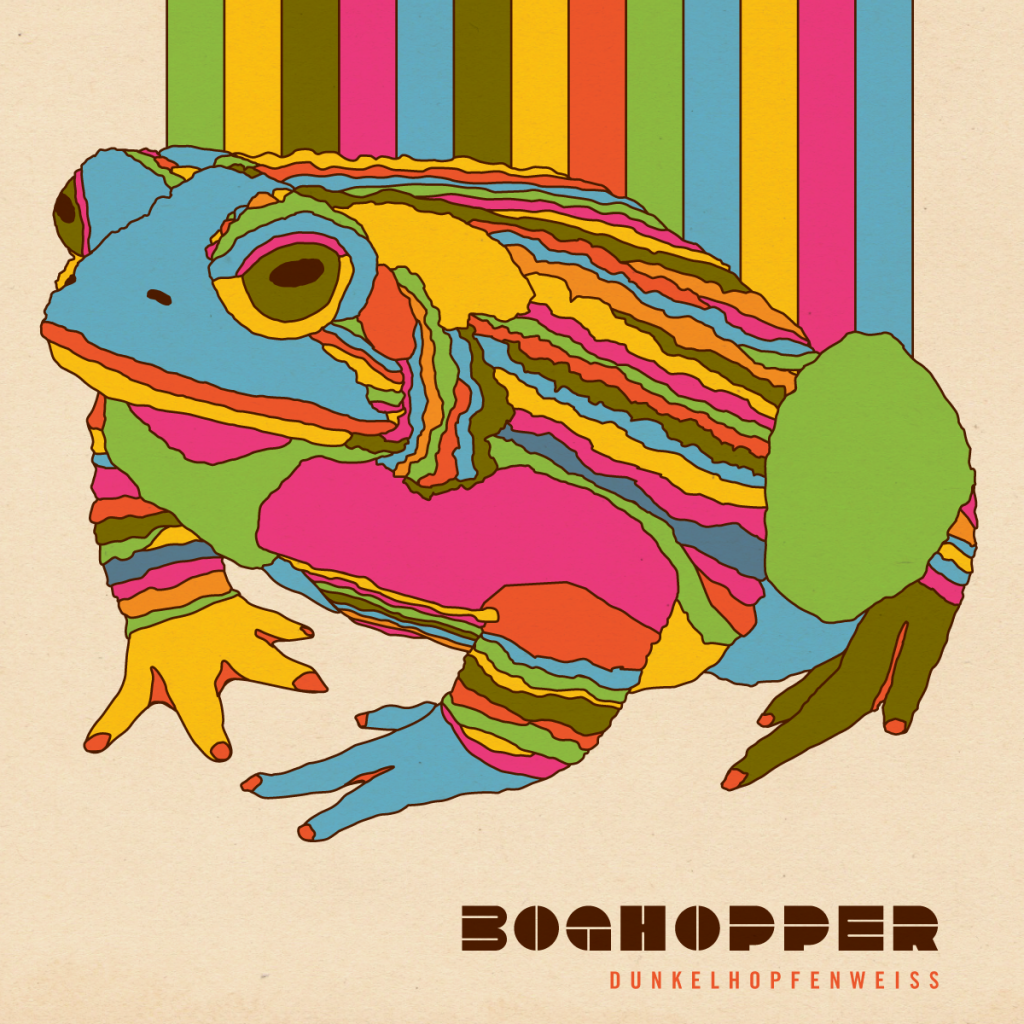 Beer: Boghopper and the froggy playlist
ALVVAYS "Dives"
Headlining Friday at 8 p.m. on the Main Stage.
Yukon Blond "Water"
Headlining Friday at 10 p.m. on the Main Stage.
Mother's Children "Out Of The Dark"
Playing Saturday at 4:45 p.m. on the Skate Stage.
The Pack A.D. "The Water"
Playing Friday at 7:50 p.m. on the Main Stage.
Honorable mentions
The Nasties "Time to Loose"
Playing Saturday at 5:15 p.m. on the Black Forest (Skate Stage)
The Almighty Trigger Happy "Blood Red And Forever Happy"
Playing Saturday at 6:45 p.m. on the Black Forest (Skate Stage)
Walter Ostanek "Beer Barrel Polka"
Playing Friday and Saturday during the day.
Don't forget to enter to win a Beau's & Dine Alone Records prize pack including free vinyl, digital downloads, apparel, and more! Enter here. 
Have a great Oktoberfest everyone! Be good to each other and have a designated driver!
Contact me on twitter @danielbordage or at dropthatspills@gmail.com for suggestions, comments or just to say hi.
Beau's Oktoberfest Day 2: Radio Radio, Strumbellas, D.O.A., Wasted Potential & Delicious Craft Beer
Photo: Joey Shithead and D.O.A., the godfathers of Canadian hardcore and punk playing Beau's Oktoberfest in Vankleek Hill.
While day one was mostly about the music, day two of Beau's Oktoberfest was more about the wonderful beers and food available, but that's not to say the music wasn't excellent.
I awoke in a very muddy campground with the rain only spitting, a pleasant change after the downpour from the night before. I put on what dry clothes I had left, put some grub in my belly and threw on my rain jacket. It was now time to venture to the Cask Haus.
The Cask Haus was a glorious place with nearly 70 casks of ale ready for your sampling convenience. For 1 token ($5) you could get any two 4 oz. samples off the list. What was also great about the Cask Haus was that it was right next to the main stage, so I began my day off sampling a variety of beer to the sounds of Canada's Polka King, Walter Ostanek. The first order of business was to try Beau's Hardcore 8.1 which is a malt liquor tribute to iconic Canadian punk rockers D.O.A., who I was excited to see later that day. Don't let the fact that it is malt liquor scare you away, it is delicious. With a couple more great samples in me, namely Pissed Off Pete's Pumpkin Porter by Nickle Brook Brewery and Scotchy Scotch Ale By Big Rig were both excellent, it was time to sign up for activities. Many of the activities conflicted with band's I wanted to see, but the keg toss distance fit in perfectly. I did not do very well, but I had a lot fun trudging through the mud to launch a keg as far as I could.
The morning and early afternoon were dedicated to beer sampling, the rest of the afternoon was controlled by punk rock. Wasted Potential, from London, ON, got it all started with their punk rock that fringes on hardcore and which is led by a lead singer with quite the dance moves. Up next was the local band, Audio Visceral, which is made up of Beau's brewers. The boys always put on a good show and it was cool to watch them surrounded by people drinking Beau's beer. With Audio done it was time for a double dose of Canadian old school punk with The Nasties and then legends D.O.A.
The Nasties had one speed–fast. Their set was a little strange, as they dedicated a song to Kim Mitchell, and introduced a song as "not an environmental song," and another by saying, "here is our mandatory cop song… and remember they couldn't arrested us if we didn't pay their salary." Fast and angry they were, but they did also treat the crowd to an Operation Ivy cover, "Knowledge." From the cover of American legends to the presence of a Canadian legend, it was now time for Joey Shithead and D.O.A. to take the stage. The boys from B.C. are credited as one of the founders of hardcore punk rock music and are still going strong 34 years after their first full-length album (well, Joey is the only original member left). I spent almost the entire set dancing and singing in the pit to the snarls of the beloved grandfather of Canadian hardcore. And I was pleasantly surprised that their new songs, such as "Boneyard," were just as kick ass as the older stuff they played like "Logjam," "2+2" and "Know Your Enemy." It was a great set by the three-piece and if after reading this you really want to see this live, go see D.O.A., Audio Visceral and Lindbergh Babies this Friday October 10th at Zaphod's, it is also the official Ottawa release party of the Hardcore 8.1 beer.
All that punk rocking can leave a man hungry and thirsty, so I headed to the food tent to check out one of the more than 25 Ontario restaurants being featured. I decided on Olivea from Kingston and their Reuben Sandwich with German Potato Salad, a house made pastrami and sauerkraut sandwich with blowtorch melted Gruyère cheese on rye bread. It was to die for. With some more food in my belly it was back to the Cask Haus for more tasting. Some favourites from this trip were Guilty Conscience by Innocent Brewing Company, Punch Rauch (do you get it? do you get it?) by le Trou Du Diable and Red Rocket by Sawdust City Brewing Co.
Now done with the Cask Haus and back to some Beau's and music. With a Boghopper in hand, one of the most interesting beers I have ever tried, and the rain still coming down, it was time for some alternative-country at the hands of The Strumbellas. The Strumbellas sure knew how to lift our spirits and forget about the rain by playing their dancy sing along "Home Sweet Home." The band as a whole are very talented and entertaining, but two parts really stuck out. The less obvious one is just how great the violin play is in this band and just how much it adds to their sound. Isabel Ritchie does one heck of a great job. The second part and the more obvious one is just how entertaining David Ritter is. The man wears a baseball cap with Dave written on it and a t-shirt with his own face on it for gosh sakes. He is also ridiculously animated, energetic, engaging and does a mean hip-hop breakdown. With songs like "In This Life" and "Sheriff," The Strumbellas had me forgetting how soaking wet I was getting.
The last of the live music I saw was the Acadian hip-hop Radio Radio. Their bilingual mish-mash is absolutely perfect and matches up well with their comedic lyrics. They played a good mix of new and old songs and the crowd were loving it. The new stuff like "Et Feel Zoo," and "Boomerang" fit in great with their older hits like "Jacuzzi" which saw a lot of people singing along. After their set, I headed back to the Bamberg Beer Tent for a final dance party with so many friends, new and old.
Once again Beau's put on an amazing festival that united craft beer, artisan food, Canadian music, charity and community. They set a new fundraising record this past year, raising $95,000 for community and charities, and an attendance record with more than 19,000 festival-goers in attendance over the two days.
I spent Sunday morning walking to town with a garbage bag in hand helping clean up from the grounds to the brewery to ensure it did not look as post-apocalyptic as Montebello after Rockfest, and then helped with stocking the beer fridge at the brewery. The craft beer community is a very welcoming family that is taking their own approach and adding a personal touch to a mainstream art form, very similar to the punk rock community. As a punk rocker, blogger and citizen, I felt at home and like I belonged. Thank you Beau's for another incredible year.