The Slackers, Audio and Earthbound Trio @ Windsor Tavern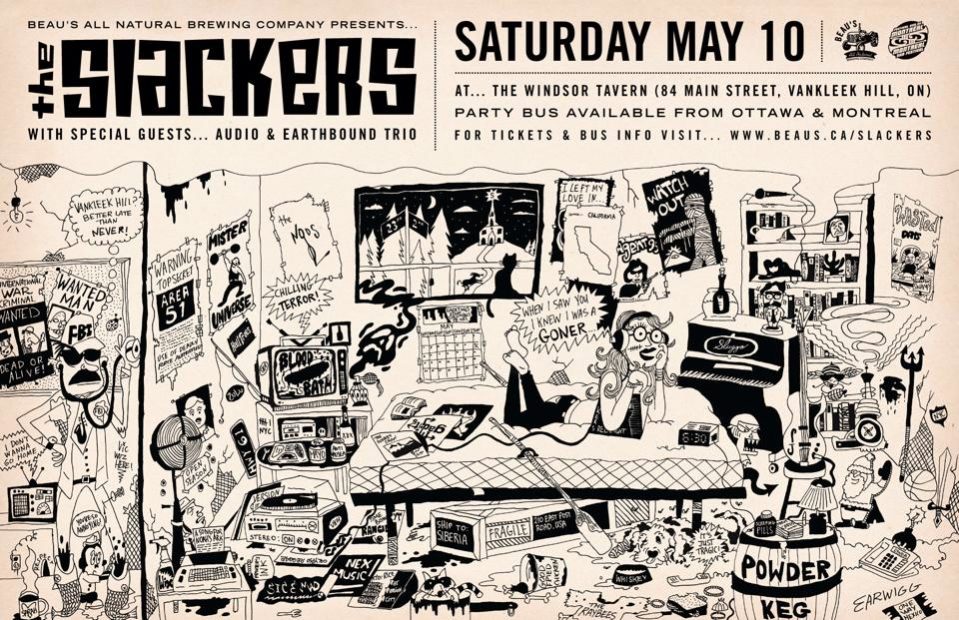 Delicious Ontario craft beer, a small-town tavern, and the legendary The Slackers' sweet sweet ska sound… Friday night was amazing.
The Windsor Tavern in Vankleek Hill was packed to the brim with rude dudes and rude girls all having a reckless time. Fans were bussed in from Montréal and Ottawa by Beau's All Natural Brewery Co. It is one of the best deals in town, $25 gets you a concert ticket, roundtrip on the bus, and a brewery tour.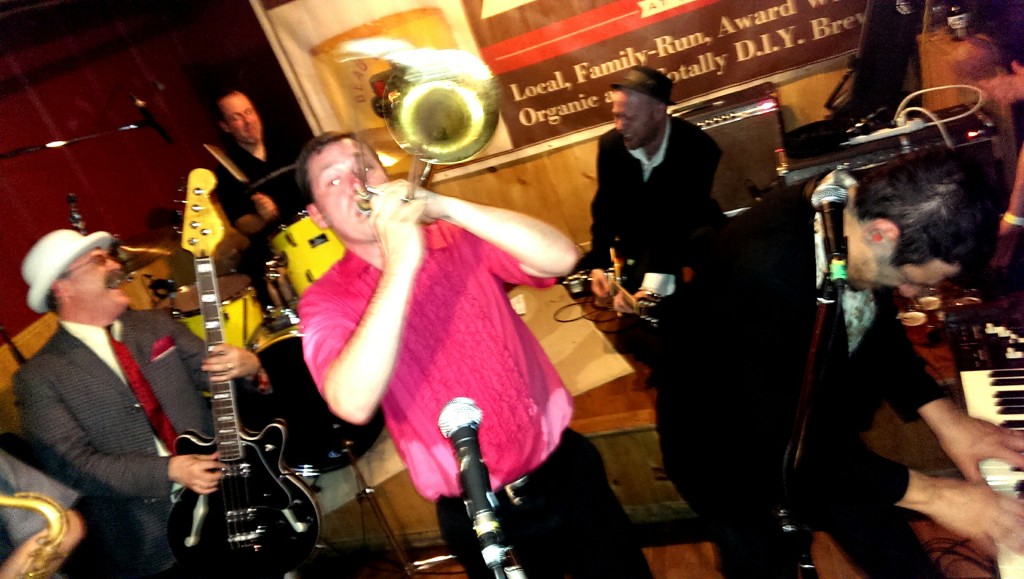 The Slackers, formed in 1991 in Manhattan, haven't lost a step. They play with great energy and pump out non-stop wonderful ska, rocksteady, reggae, and dub. People were clearly feeling inspired as the majority were dancing and singing throughout the entire set, it was quite a sight. One track in particular that really got everyone going was "Married Girl," which they saved for last. The wonderful song is a perfect representation of The Slackers groovy upbeat style. One of the coolest parts of the show for me was when they performed a ska cover of The Misfits's "Attitude." I have always been a really big fan of covers that cross genres and this was a good one. Soaked in sweat, spilt beer, and good times, we jumped back on the bus to Ottawa to finally give our feet and vocals chords a rest. Thank you Slackers, this was a show I will not soon forget.
Before The Slackers, the stage was set by Audio. The punk rock band feature Beau's brewers Kevin James & Andrew Bartle, and co-founder Steve Beauchesne. I had never seen them live before, only listened to them online, and I was quite impressed.  They played great original tracks and did not seem intimidated to be playing for a crowd of ska lovers. Steve, wearing a Beau's shirt, also provided everyone with a good laugh when he said, "I hope everyone is enjoying the beer, it really works in my favour if you do." The crowd was most certainly enjoying the Beau's and the beats.
Getting the night started was the funky reggae folk group from Saint John, New Brunswick, called Earthbound Trio. Their tunes made me want to dance with a steady slow jamming groove. It is also always very refreshing to see a band play with a stand-up bass. I had a chance to chat with the guys after the set and as good as their music is, they seem like even better guys. Check them out live if you have a chance and listen to their hilarriously named EP, Lettuce Turnip the Beet.