New Music: G.Grand – Grand Designs (prod. Jeepz)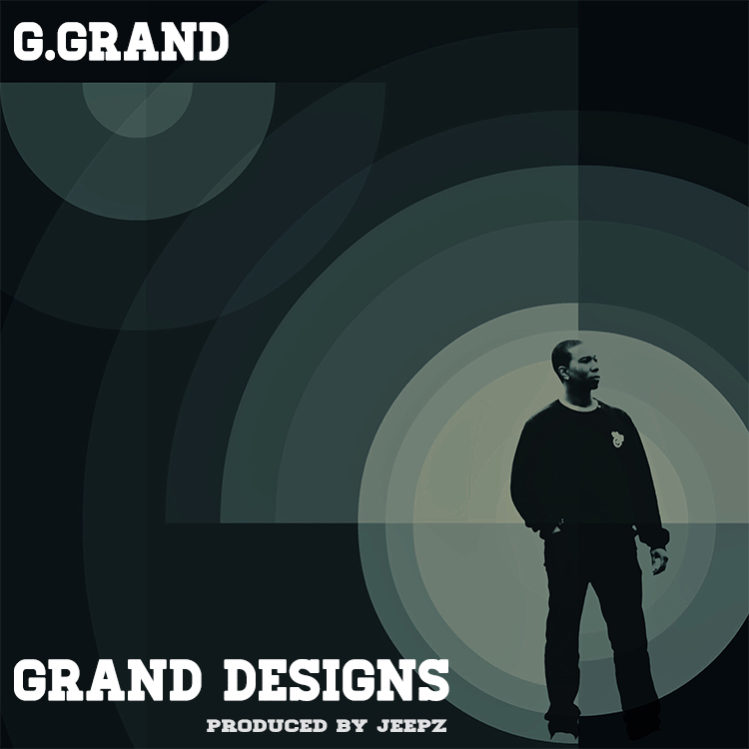 One of Ottawa's most dynamic duos is at it again. Local MC Grantly Franklin a.k.a. G. Grand has put out another record called Grand Designs with producer Jeepz, one year after their last release. These guys keep proving why hip hop is alive and well in this city – lyrical intelligence, genre-melding beats, technical soundness – it's all there. They have improved their formula with every release they've made, and I implore fans of hip hop to keep an eye on these gentlemen going forward. I particularly love the jazzy, chill vibe that Jeepz tees up.  The beats/samples are perfect for G. Grand's style of rapping and really help to highlight his skills as an MC. One thing in particular I've noticed is an increase in G. Grand's confidence and purpose while rapping – more than ever he sounds like he has a message to relay to listeners and he does so without missing a step throughout the whole record. Here are some of his words from the first track "Grand Designs" (Ft. Eric Vincent-Patry):
Welcome. This is Grand Designs. My name is G. Grand, and this joint was produced entirely by my man Jeepz. Real quick I'm just gonna talk about what this joint is really all about. For me, Grand Designs is really just setting goals and working towards them strategically, you know? For me, those goals include pushing myself to be the dopest rapper, to making sure that I'm able to put my people on, that I'm able to talk about the shit that makes me me – the people, places, and experiences I've had. So I'm trying to do all that in my music basically. We're trying to make the most evocative shit possible, so that's my Grand Design. This is also a huge shout out to all my friends and colleagues, people who are working in various fields and media, people who are trying to make their shit pop too. So basically what we're trying to say is that we all have grand designs, it's time to put that shit in motion. Let's go. 
Give the album a listen below, and if you dig then support your friendly neighbourhood artists and put down some money for it. Well worth it.
Check out the video for the first single off Grand Designs "Step Ahead" here.
Must-listen tracks: Step Ahead, Give 'Em A Show (Ft. Hyfidelik the Gypsy Sun), Thoughts On Absolutely Nothing