Morning Metal – Geoffrey The Giant Interview
06/03/2014
1361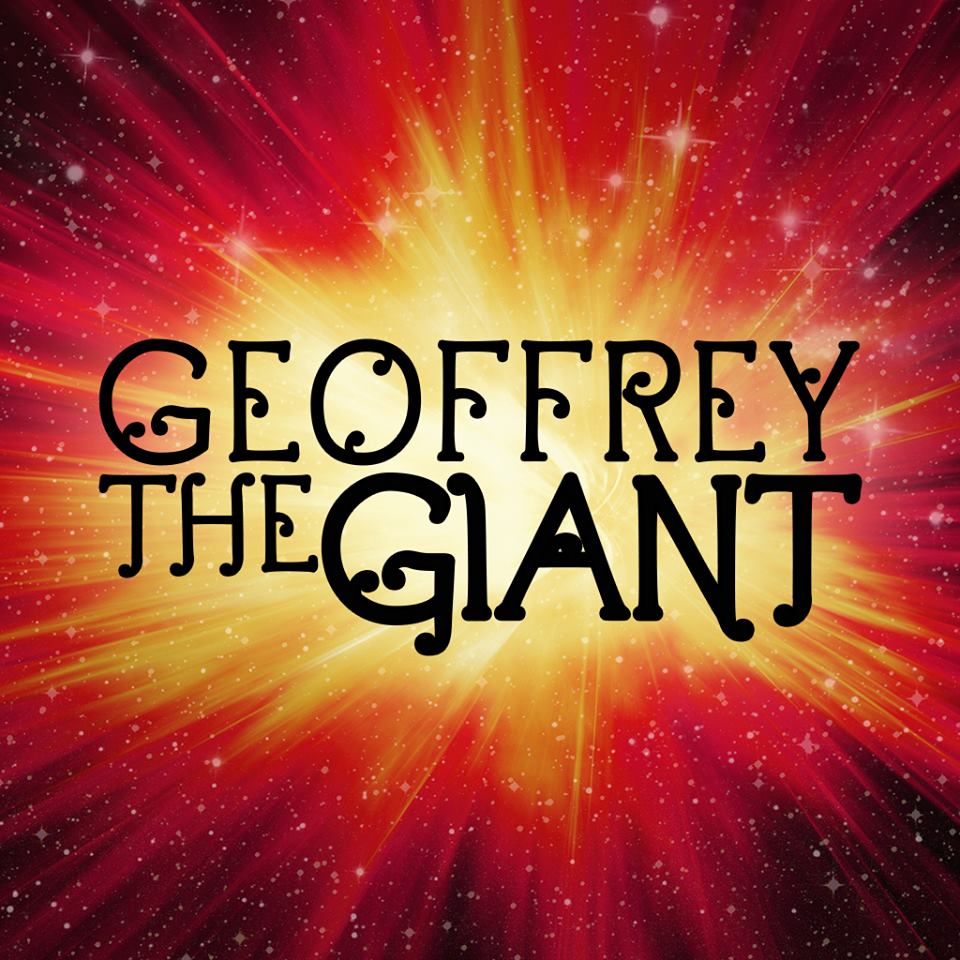 Geoffrey, thank you for joining me for Ottawa Showbox!
GTG: Thanks for having me, though I should warn you I'm semi-claustrophobic. I don't like the idea of being in a Showbox.
Let's get right into it – who is Geoffrey the Giant and why should newer fans check out your music?
GTG: Geoffrey *The Giant is a pop/rock act that's mainly piano-driven. In the past it's been more alternative pop/rock, but with my new record I'll be putting out soon, I've been branching off into new directions. This album is more of a swing-pop record fused with rock/blues elements in some of the tunes. Whenever people ask me to compare my sound to established acts – I describe this new record as having the best elements of Barenaked Ladies, Ben Folds Five, and Michael Buble. Generally speaking, it's tasty pop music that's often campy/quippy comedic material, mixed with some tunes with genuine sentiment of a more serious nature.
You have released two CD's, 2004's "Faith in The Unknown" and most recently in 2011, "Heart's On Fire in The Dark", why was there such a gap in between albums?
GTG: I went to Carleton University to study music part-time in 2005, and I had a hard time finding the funds and the time to record HOFITD. I tracked the record mostly between 2007-2009 with my then co-producer Jef Vandertogt, whenever I could make the pilgrimage back to my home town where he was/is based.
When we finally finished tracking the record, it still took some time to scrape up the cash to mix/master it and get it pressed/released on the interwebs. Being a recording/performing artist is a tough thing to juggle with academia. But I do recommend it for the education and networking opportunities.
It's been three years since a new album, but we got the brand new single "Rock, Paper, Scissors, Lizard, Spock" not too long ago – tell us about the song writing and recording process for the album's single?
GTG: I came up with the idea when I was doing my dishes, after watching an episode of The Big Bang Theory while I was eating dinner one night. I was humouring myself, as I often do, and putting the words of the game to a melody.
Then the left side of my brain got wind of what my right brain was doing, and it dawned on me – this would make a great tune for my plan to make a viral video. I ran to the piano while I still had the melody in my head and laid it over some chords.
Eventually I had my verse lyrics down, and the chorus lyrics were simple enough (the title of the game/song) – and I decided to make the bridge a solo leading into a breakdown chorus.
A few months later I tracked it at The Audio Recording Academy in Ottawa, which I was concurrently attending in my last year of my Bachelor of Music at Carleton.
A couple months down the road from graduating, I decided to track a rap verse over the solo in the bridge, for comedic effect, and added a nice four-part horn section that added some nice dramatic flare to the tune.
After my grad ceremony at Carleton, I set out to make the video, which was a blast. I drafted the concept and sent it to a great director from a company I worked with a in L.A.. They did a fantastic job with it – especially with the replica set they designed to look like the cafeteria set on The Big Bang Theory. If I could find the funding I'd work with them again.
You also released a video game version of Rock Paper Scissors Lizard Spock on your website – where did you get that idea?
GTG: That was actually an idea that the president of the marketing firm I hired to promote the video came up with. I think it was a brilliant idea, and it looks and plays great.
Geoffrey The Giant – "Rock Paper Scissors Lizard Spock" – https://www.youtube.com/watch?v=_nSvITqkQbo
Tell us about the new album, "Geoffrey the Giant's Big Bang".
GTG: While it's not a final decision yet – it's looking like it's going to be ten song LP – but I may cut it down to a six-song EP. I've tracked fifteen tunes for this record so far, and right now I'm debating which songs will make the cut and which will wind up on a later release, or the cutting room floor. RPSLS will definitely be on the record, as for the rest – we'll see.
Where are you recording?
GTG: I tracked some of the songs for the record at Gallery Studios in Ottawa with Dean Watson engineering. But most of the rest of the tracking I did at TARA (also known as Raven Street Studios) with a number of their engineers – but predominantly working with Dave Sarazin at the console. To keep costs down, I recorded as much as I could at home with the limitations I had at the time with my home studio – which I'm soon going to have remedied after some renovations and gear acquisitions this summer.
Who are you recording with (producer(s))?
GTG: I produced this record myself, though I had Dave Sarazin act as the vocal producer for my leads, rather than bleeding money by constantly playing back takes to scrutinize them myself. It's good to have an extra set of ears when each tick of the clock is costing you. He's a seasoned engineer and producer with strong sensibilities of his own when it comes to what sounds appropriate for the vocals for each song, so I knew I could trust him as we pushed through the work. I'm glad that I did, and not just from a financial standpoint. He also got some great takes out of me that otherwise might not have happened without his perspective.
What direction are you going?
GTG: Wherever life inspires me to. I don't confine my writing or my act to any particular style or genre. That was something I've always loved about Queen. They were my favourite band when I was growing up, and if you listen to their albums chronologically, not only do you see a lot of diversity within each record, but they changed a lot over those years. They were all over the place. Operatic Rock (a la Bohemian Rhapsody & The Prophet's Song from A Night At The Opera), Rockabilly & Disco on the same album (Crazy Little Thing Called Love & Another One Bites The Dust, respectively, from The Game)…those guys didn't limit themselves. That's how I like to do things. No boundaries.
You worked with Mr. Ron Sexsmith, who you claim to be your biggest song writing influence – what was it like working with him?
GTG: Short and sweet! Ron's a very busy man in this industry, and I counted myself laughably lucky to get the opportunity to work with him on any level, particularly given how green I was when I approached him about singing on that record (Faith in the Unknown). He was, and is, incredibly friendly and kind-hearted. He only had a bit of time in his schedule, and we had to manage to get the track done in less than an hour. But we got it done and with a few minutes to spare, so everyone was happy.
Will we see you and Ron for another duet for a new song?
GTG: I hope so, it would be a dream-come-true to co-write and produce a song with him. I have an enormous amount of respect for him as a man, an artist, and a songwriter. I consider myself the biggest unofficial 'Ron-Head'.
Ron-Head?
GTG: Yeah, they're a club of hardcore Ron Sexsmith fans. Funny story – one of them asked me in an email about the song Ron sang on, and if Ron had wrote it. I told them that I'd written it and asked if I could join the Facebook page. They told me it was a very small and exclusive group – and that they couldn't include me. I was somewhat taken aback actually – I've always considered myself one of the biggest Ron-Heads out there. I've been to about a dozen of his shows over the years. I remember one time ordering a bunch of tickets for myself and some friends – all of whom bailed at the last minute – for a show he played right after I got back to Ottawa from my stint on Canadian Idol. He signed every one of them after the show. He's such a great guy. I still need to frame those.
If you could choose one musician/artist to do a single with – who would you choose?
GTG: Carly Rae Jepsen. I was her duet partner on Canadian Idol, and we went through a lot together in that short time, professionally speaking. I had a lot of faith in her, and I strongly believed that she'd move on and be a smash hit-maker one day, and when she finally broke into the mainstream in 2012 it was a very liberating and validating feeling for me. It would be an amazing, cathartic experience to make a single with her.
What artist do you listen to that people wouldn't expect?
GTG: My musical tastes are so eclectic that I'm not sure I could surprise people. Lately I've been listening to a lot of Big Wreck, U.S.S., Fun, Tycho, Imagine Dragons, and Young the Giant. Bet you didn't see that last one coming. Seriously though. What's up with that? I was The Giant long before those 'young' pups popped up on the scene. Good music though.
You have been quite absent in the live scene in Ottawa – are we going to be seeing you soon?
GTG: I used to be a regular of the Ottawa scene, but I needed to take a hiatus to finish my degree at school and make a new record. Now that it's nearly ready, I hope to soon be playing around locally and going on tour as well.
If you had a slogan, a statement for new listeners – what would it be?
GTG: "Keep climbing, and don't look down." It's a song of mine in the works.
With the new album coming – what else can we expect for the rest of 2014?
GTG: I'm hoping to have the video for my next single out by the Fall, and another to follow shortly after that to coincide with the release of my new record Big Bang – and I plan on getting back in the Giant saddle to play live shows again soon.
Geoff, thanks again for joining us!
GTG: Join me, and together, we can rule the galaxy as interviewer and interviewee.
To watch & listen to Geoffrey The Giant's new single and past albums – and to play the Rock Paper Scissors Lizard Spock game, go to www.geoffreythegiant.com.
Raven Street Studios – http://www.ravenstreet.com/Raven_Street_Studios/Home.html
James Rockso – Host of CKCU 93.1 FM's "Morning Metal" & Booking/Technician at "Minds of Men".
https://www.facebook.com/pages/Morning-Metal/286205571505773
https://www.facebook.com/MindsofMenband
Interested in an interview or a review, send me a message from the link above!
Follow Morning Metal on Instagram, Twitter and on Facebook.
Morning Metal 2014.