The Dearly Beloved Yips @ House of Targ
It was night of ghosts and missing people on Wednesday night at House of Targ as The Yips played and the Dearly Beloved were nowhere to be found.
There was some confusion, as Dearly Beloved from Montreal were booked to play House of Targ but are currently in Germany during their European tour. Not sure what happened there, but we had The Yips and that was just fine with me.
There are few bands in town I have seen and written about as much as the beloved local Ouija rockers. I feel like I have watched The Yips grow up in front of my eyes, much to the joy of my ears. They had me from the first time I ever saw them live and have never failed to impress.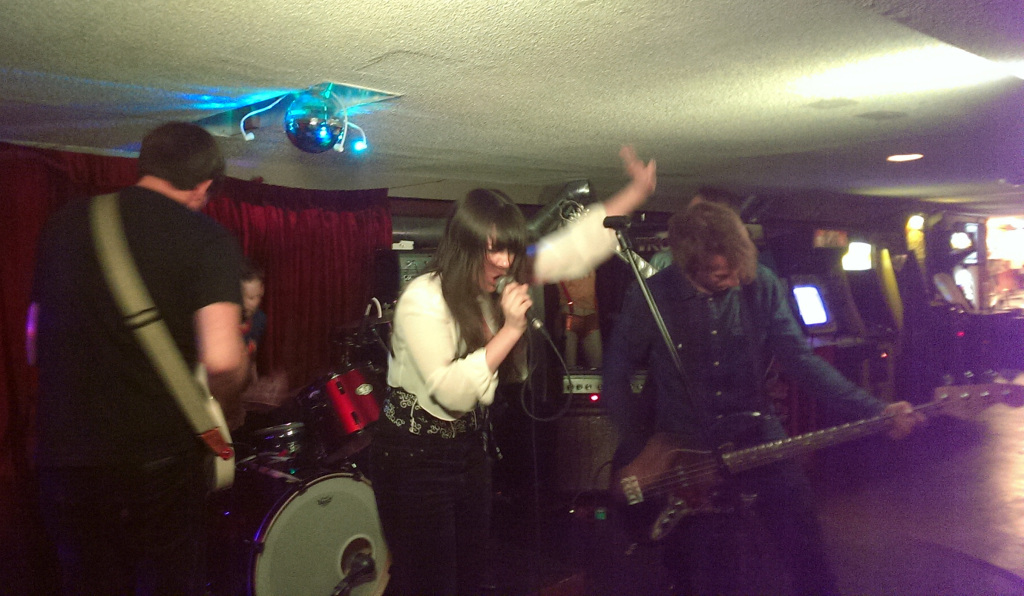 On this night the focus was new material, playing almost exclusively songs from their latest release Air Loom. This was great as I have not seen them much since the release and was glad to hear some tracks I was less familiar with. Songs that stood out were "Repeater," thanks in large part to the crazy tempo and overall sound transition in the middle song leaving you thinking the band has been momentarily possessed by the spirits they summoned, and their closing track "Sadie," which begins with a ghastly, driving and powerful intro that gets me every time.
There may have been some confusion on this night, but one thing was certain, I am glad I saw my beloved Yips. Listen below and fall under their spell as I have.