Thirsty Thursdays: LSD by Microbrasserie Goudale
By: Daniel Bordage
Beer: LSD by Microbrasserie Goudale
Style: Wheat Ale
ABV: 5.6%
Pairing: LSD with a psychedelic playlist
About the Beer: Ahhh LSD! The drug that has expanded minds, made folks freak out, see the pink elephant, and inspired a generation of hippies to eventually turn into our parents and never do it again. Well now there is a beer called LSD. It will not make you trip out like our aforementioned chemical friend but it will refresh you nonetheless.
I saw the beer and wanted it for a psychedelic playlist instantly. It could have tasted like an LSD hangover and I would still have chosen the beer for the post. Thankfully it was really good! Psychedelic rock inspired many of our musicians today. I mean… The BEATLES!! They made music to be paired with LSD. You could say it's motivated my own pairing adventure.
Commercial description: A nice fruity hop dominated by grapefruit. This beer is perfect after a battle with your lawn mower or to simply beat the heat. // Une belle présence de houblon fruité dominé par le pamplemousse. Elle est excellente après une dure session de tondeuse à gazon ou tout simplement pour combattre la chaleur.
The Music: FULL PLAYLIST HERE
Beatles "Tomorrow Never know"
The Beatles began using LSD in 1965. They sing about drugs and try to induce us to trip out in "Tomorrow Never Knows" — an underrated and underplayed song in my opinion.
Country Joe and the Fish "Porpoise Mouth"
About a minute in the song, the drums start dancing around so gently on the right side of your headphones, and the guitars on the left. At 1:46 and amazing mini solo surprises.
The Byrds "Eight Miles High"
This song had limited airplay because of their references to drugs. So it wasn't as a big hit as it should have been. Jazz and Indian styles intertwined. Blissful!
Organ Eyes "British Graffiti"
There's something poignant about what people in the 60s thought of the future. Did LSD have something to do with it?! #OTTband
Grime Kings "Every Golden Future"
This is the type of song you might not want to listen to on actual lysergic acid diethylamide, but if you must, just clench your teeth through the fluctuations of synth at the start and dive head in at the two-minute mark. #OTTband
Love "Maybe The People Would Be The Times Or Between Clark And Hilldale"
This album stands the test of time. You can hear that they've influenced bands like the Violent Femmes and the New Pornographers. It does not sound like it was made in 1967.
The Electric Prunes "I Had Too Much To Dream"
The Electric Prunes have the best name in music. EVER!! I love the distorted guitar sound.
Social Butterfly "Tears for You"
This song sounds like it was recorded in 1967! There's a Jefferson Airplane vibe going on here and it's TRIPPING ME OUT! #OTTband
Curtis Mayfield "(Don't Worry) If There's a Hell Below, We're All Going to Go"
Psychedelic Soul! This song starts off religious and then howls out words that would have given social media an "OMG I can't believe he said that" day. Dare I say this song is NSFW? A sign of the times… The song was meant to serve as a warning regarding the state of race relations and the thunderstorm brewing in America's inner cities.
Sly and the Family Stone "I Want to Take You Higher"
Another Soul piece ready to take you higher and dance! This song was B-Side that turned into a massive hit for them. My father would always do the "boom lacka lacka" part to me randomly. I didn't like it at the time but now it's a fond memory.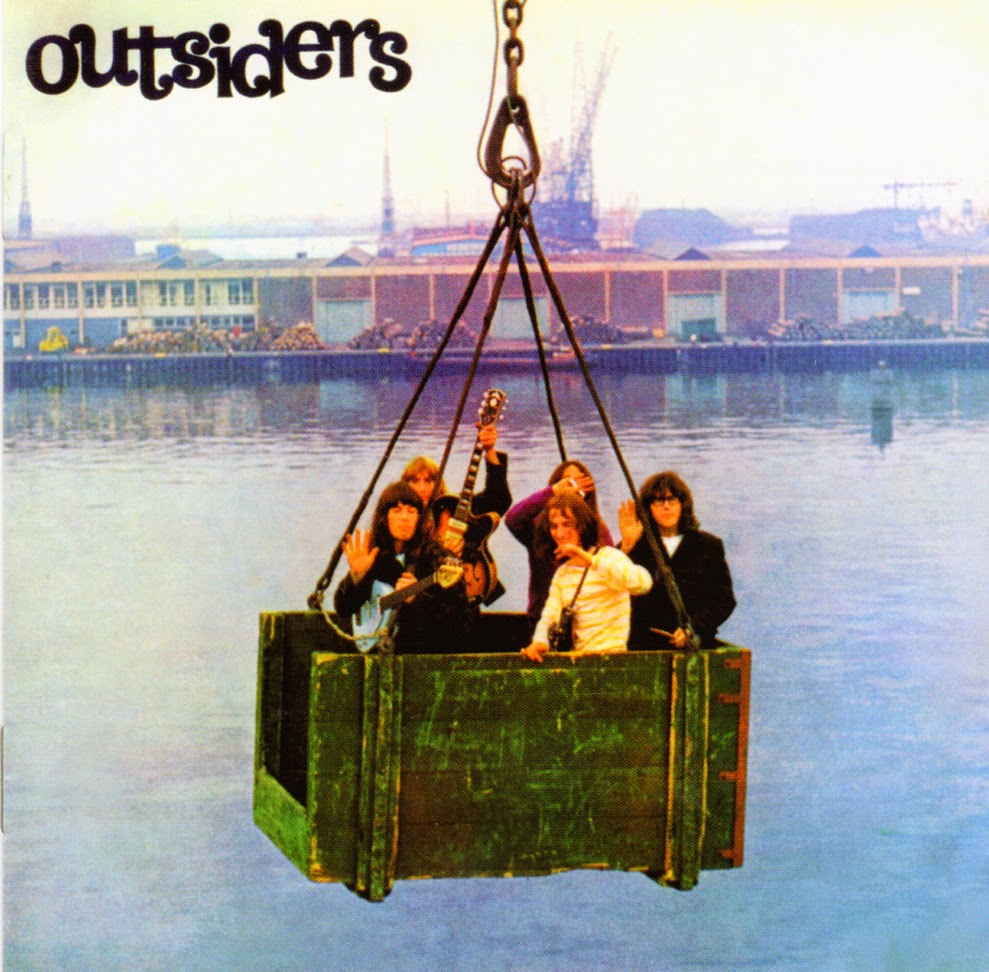 Outsiders "You Mistreat Me"
Netherlands own… yes, Netherlands own Outsiders show us that they can produce Psych! Kurt Cobain was a big fan of them and you can see why.
Pith and the Parenchymas "Dark Pines"
Strange forking paths take you anywhere you want to go, just don't have any bad thoughts… #OTTband
Blue Cheer "Summertime Blues"
Psychedelic-influenced rock in a blues-rock style. They are credited in some circles to have influenced Heavy Metal. What do you think? Black Sabbath? Very possible! Jim Morrison called Blue Cheer the single most powerful band he'd ever seen.
The Fugs "CIA Man"
New York's version of Psychedelic-influenced Rock. Two poets started this band. Beat poetry? Very early punk?
Pink Floyd "Interstellar Overdrive"
Finishing off the playlist with a band that is synonymous with LSD. Can you imagine in the 60's listening to this? This was literally created with acid trips in mind. Probably created on LSD too.
The Honourable Mentions this week are bands that were influenced by the Psychedelic movement:
Kula Shaker "Govinda"
The Tea Party "The Bazaar"
The Entrance Band "Lookout!"
Shpongle "Divine Moments Of Truth"
Contact me on Twitter @danielbordage or at dropthatspills@gmail.com for suggestions, comments or just to say hi.