Interview: Dublin's Alarmist on their Maiden Canadian Voyage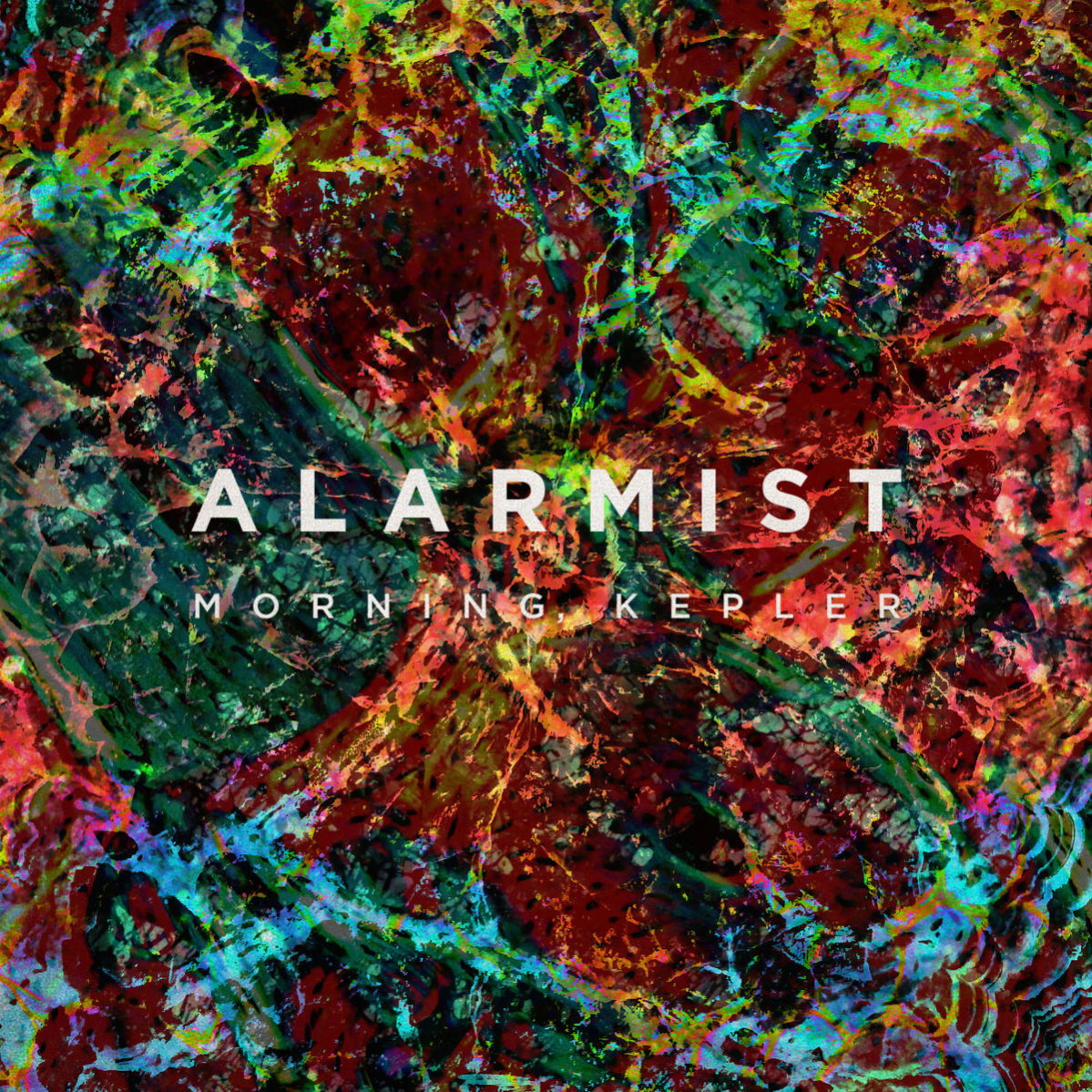 In December—stay with me—a Montreal label called Poulet Neige hosted their annual La Liste de Noël that allowed subscribers to pick between 80 or so albums they could download for free on Christmas Day. One such album, the only European release on the list, struck me: Pal Magnet EP by Alarmist. They are an Irish post-rock and jazzy experimental band that play sustained harmonies and a consistent drumming that I think of as overjoyed. Their music often spurred me through late-night writing assignments and kept me both concentrating and hyperventilating. They sound like much more than just four musicians but they are indeed a quartet that hasn't changed a member from the beginning.
Just as legends of music encourage some to attend Jazz Fest, their name on the lineup was enough for me. Guitarist & keyboard player Barry O'Halpin of the quartet took the time to answer some of my questions last week. This year they'll drop their debut LP. Some of the members have never been to Canada, as Alarmist this will be the band's first Canadian tour: four shows in less than a week.
They are playing the NAC Fourth Stage on Thursday June 25 at 6 p.m. so we may have to fight our way in.
What's Alarmist working on these days?
We've been playing around for a few years in various configurations of bands. Our self-titled EP came out in 2011, and Pal Magnet EP, came out in 2013. That last EP is kind of the first time that people outside of Europe heard of us. We've changed a lot since then.
"Morning, Kepler" is our latest single and we just finished the recording process for our debut album last month. Now we're mixing & getting ready for the tour. Hoping to get it out for the fall, before a tour through UK & Europe.
It's been almost five years since your first EP. Are you excited for your debut LP?
We haven't finalized the date but we're hoping for autumn. It's our first full-length which is kind of exciting. I don't feel like the EPs are warm ups to it, but as you can see we've been around for a while now. Only in the last year and a half have people outside of Ireland heard about us. You finally get the songs out into the world and people halfway across the world hear them… It's kind of strange. It's not really what you would expect.
Is one of you more of a leader than the others? Can you explain your roles?
We're quite a democratic band, really. A song would start with someone's idea, and we'd compose it, then someone else's idea comes in, and we'd compose that. Then you bring in a kind of arrangement, an electronic mock-up of a song, and we start learning all the parts. We all make changes and argue about what should happen. One person's sketch becomes the band's composition. Every song ends up being something that wouldn't have happened if left to one person.
I play guitar & keys, Elis Czerniak plays guitar & keys, Neil Crowley plays about 50/50 drums & keys, and Osgar Dukes plays drums. There is a lot of juggling of parts and we get quite a big sound out of four people. If there's a lot of jumping between instruments on stage it's not a flashy technical thing—we're going for an expansive sound.
You've been described as "genre-stomping", colourful, and just fucking wicked. How do you describe yourselves?
The easiest way to describe yourself is to find the most flattering description and point at that, ha-ha!
Well, I suppose our defining characteristic is a mix in genres. We don't want to get pigeonholed into one genre or sound. We like to play a lot of post-rock with jazz influences. We all have varied backgrounds. I've done a little jazz guitar but I wouldn't call myself a jazz musician per se. Neil has been to jazz school, specifically for jazz drumming. He's the most grounded in Jazz. Elis has a classical piano background. We all bring different ideas to the table.
We seem to have got a lot of jazz bookings here and there. Also the math rock scene has picked up on us. As much as I don't like being called math rock—because we're not all about technical guitar playing—it's a really big scene worldwide. We basically have to sum it up as experimental rock that mixes jazz, post-rock & electronica influences.
Your Pal Magnet EP was part of a free download program called La Liste de Noel by Montreal label Poulet Neige. It was the only European music in a long list of Canadian musicians. How did that come to be?
They approached us, which was nice. We were happy to get involved. It has a real reach. We got a call out of the blue, I'm not really sure how they found us originally. But now we have people aware of us in the Québec & Ontario regions.
Will you have a chance to experience some of the Festival you are playing? Who would you love to see?
We had a look at the lineup, a couple bands in particular we'd love to see but we'll sadly miss are Kneebody, a contemporary jazz group, and Jaga Jazzist from Norway, we are big fans. It'll be interesting to see the local acts as well. We haven't had much contact with the bands we're playing with. Good to see what they do in their scene.