Interview: Michael League of Snarky Puppy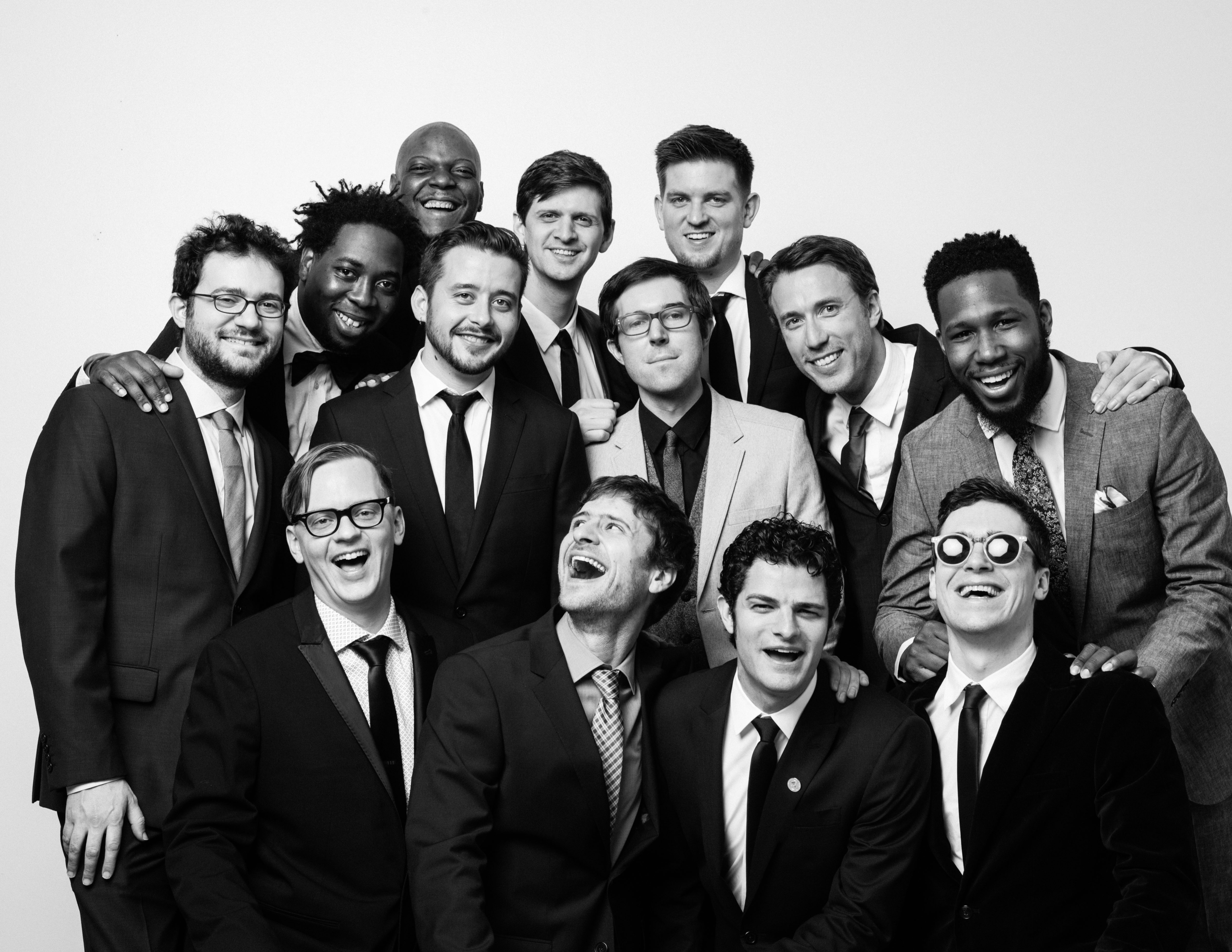 Tomorrow at the TD Ottawa Jazz Festival, an act of epic proportions will take to the Confederation Park stage at 8:30 p.m. Last year I was urged to see Snarky Puppy by half of the members of the band Pony Girl. Not only was I threatened with violence if I missed them but I was verbally abused when I couldn't make it! This year, those same musicians as well as my mother, an ex-girlfriend, and several people I'd never met before are prodding me to go.
So I won't make this mistake again. And neither should you: don't miss this funky jazz-fusion big band brass-bomb of an orchestra from NYC who will surely steal the final Saturday of the Jazz Fest. They've been playing for over 10 years now, a collective of accomplished artists that ranges from eight to 40 performers. They've travelled the world over many times and continue to wow crowds with every stop they make.
I was incredibly lucky to be able to chat with several professional musicians coming to Ottawa for the festival in the last month. Michael League, the compelling bandleader and producer of Snarky Puppy, took a day off his hectic music season to speak with a slew of journalists who all wanted the scoop. I'm grateful to have been able to chat with him a bit and even more so to be able to see him tomorrow night, rain or shine.
Where does the name Snarky Puppy the name come from?
Oh, that's the most uninteresting story, not print worthy at all. My brother was going to name a band that and he didn't. So I did.
To say Snarky Puppy tours a lot is an understatement. Do you really tour about 200 shows a year? 
Well, I think it was about two years ago that we played 184 but last year we played about 150. And it's always the same core group of musicians. Seven to 10 out of the same group cover all North American & European tours.
Do you still crash en masse on people's living room floors on tour?
Ha! We did that often but it doesn't happen anymore. After a decade you start to just want your own hotel room. I mean, staying with friends is the best way to experience a place. Staying at people's houses you eat local food and you find places that you would otherwise miss.
Snarky Puppy won the award for Best Live Song at last year's Grammy Awards, and you've been acclaimed many times. What accomplishment of your career has been your proudest?
For me the big accomplishment is that we've stayed together as a band family for almost 12 years. That's really cool for me, that we're all still friends.
Your album Sylva was recorded alongside the Metropole Orkest as a truly collaborative album that isn't just Snarky Puppy. What can you tell us about it?
I composed it for them and us, specifically for a giant ensemble. And then we flew to the Netherlands to record it. They were the only orchestra in the world that did what we wanted them to do. It was kind of a no-brainer. It was very natural, very easy to work with Jules Buckley, who's now a great friend of mine.
Bernard Wright was your mentor. How did that come to be? Do you have any other mentors or influencers that have truly inspired the way you play music?
We were on a church gig together. I joined the band to pay rent and he was the keyboard player. We became very good friends. Like he is for many musicians in Dallas, he was kind of godfather to me, and he shared his knowledge with me. Really an incredible man.
Yeah, I'm constantly influenced by different musicans, but Bernard is the only one that really played that role, like an uncle, a guy that I consistently stayed with and was gleaning knowledge off of.
You are big on empowering youth to take music for their own with programs & workshops. But are you a mentor to individual artists the way Mr. Wright was to you?
I don't think so, because I'm never in any one place for long. I'll give lessons to young musicians though.
At last year's Jazz Fest you dropped in to the late-night jam sessions? Will you be dropping in again? I know some of the young musicians who will attend are hoping to meet you.
Several of us did! We love jam sessions. It depends how on the guys are feeling.
It's important to really separate the music that somebody makes from the person they are. You should never get your hopes up for a person. Of course, it's fun to put yourself in the situation where you'll have interaction with someone that you'll treasure… but if musicans did everything they can to fulfill the desires of those who support them, they would pass out and die.
You release your scores online for musicians to buy & try out. What do you get out of sharing your tunes the way you?
You know, I always encourage people to transcribe the music themselves, rather than just buying the sheet music. But if you want to check your transcription or are crunched for time, then it's already there formatted. It's cool for someone who loves to pull out scores of his favourite musc.
Do you ever see someone on a lineup and get excited to play with them?
Yeah of course, there are too many to name! You make friends when you travel as much as we do. And we are always happy to see our friends on the road.