RBC Bluesfest Day 4: Iggy Azalea, Alvvays, Nas & Shakey Graves
RBC Bluesfest Press Images, Photo: Mark Horton
A sweltering 
Saturday
afternoon, with crowds that were much more manageable than
on Friday
, made for a great day 4 of
RBC Bluesfest
. Save for a bewildering set from
Allie X
, everything I caught on the day was pretty captivating.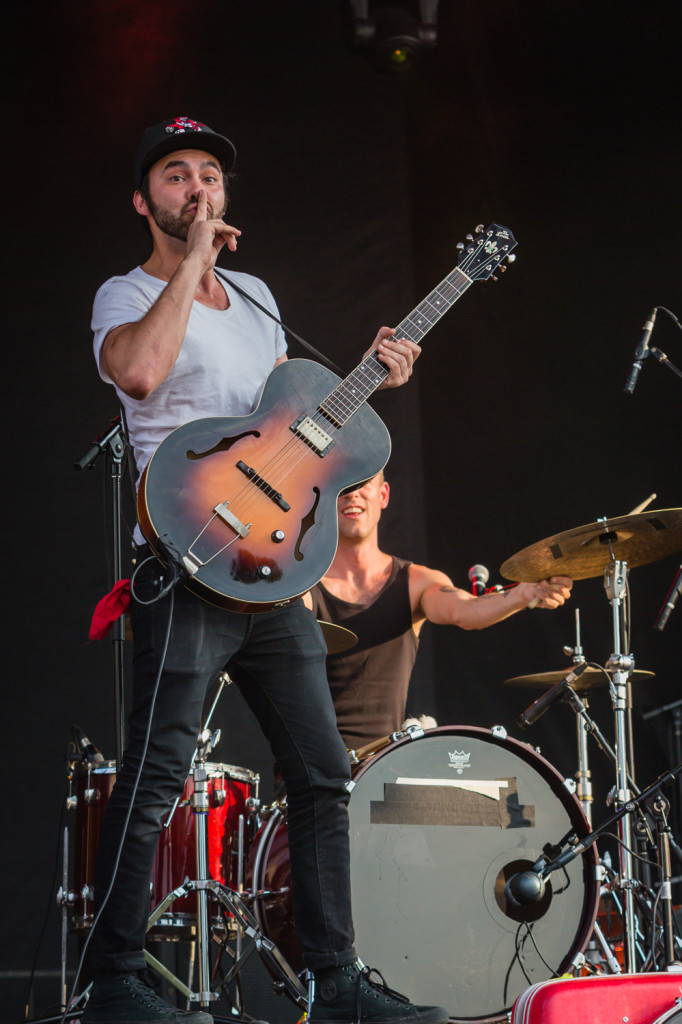 Shakey Graves
beamed with charisma and perfectly captured an Austin, Texas, vibe during his set in the early evening at the Canadian Stage. Indie-folk rock in the vein of Tallest Man on Earth with some blues sprinkled in, he even controlled some of the driving percussion with his own feet and a suitcase drum. He engaged the crowd and spoke of songwriting as a teenager, when everyone feels like they already know it all. For those in the audience who didn't already know Shakey Graves, he surely left a lasting impression.
Hip hop legend
Nas
showed that he still has it when he rocked the Claridge Homes Stage performing hits from his career that spans more than a decade. Shouting out cassette tapes and former peers like A Tribe Called Quest and Boogie Down Productions, it was refreshing to see someone still commanding the stage so many years later. Opening with the energy of "The Don", his set lost absolutely no momentum moving forward. Gems like "Halftime" and "It Ain't Hard To Tell" had intro medleys that made them sound fresh and new. Though a veteran, Nas shows no signs of slowing down anytime soon.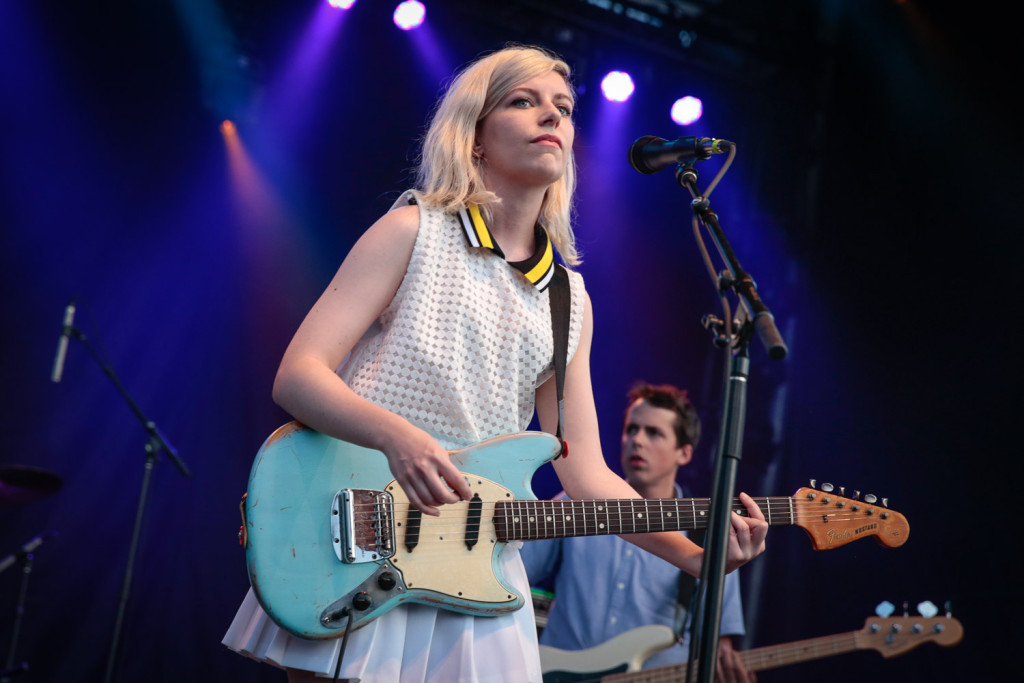 Toronto's
Alvvays
have gone from playing venues like Ottawa's Zaphod Beeblebrox to the largest music festival in the world,
Glastonbury
, in only the span of a year. This meteoric rise is likely based on the strength of their eponymous debut, and their infectious single "Archie Marry Me". Their dreamy brand of indie pop, and the floating voice of lead singer Molly Rankin perfectly gelled with the fading day in Ottawa. "Adult Diversion" and "Ones Who Love You" join aforementioned "Archie" as highlights of the set.
The interesting thing about having
Iggy Azalea
headline the day after Kanye West is that they're both pretty polarizing figures. While Kanye West alienates some with his persona, no one can question his music. Iggy Azalea on the other hand poses some interesting questions when it comes to her place in hip hop and popular music overall. Having a hip hop icon like Nas basically open for her only serves to further that scrutiny. Despite all this, if you view Iggy Azalea as a pop artist (like how one would view Vanilla Ice in the early '90s), then there's not much that you can fault her for. She is dynamic, attractive, and knows how to work a crowd. She was engaging with choreography and her hits like "Fancy" and "Work" had everyone bouncing. Though her set clocked in at less than an hour, she worked hard on that stage. If you can get past her almost-offensive Southern US affectations, then you might even say that she's a star. Looking around at the smiles in the crowd of mostly young females, I'm sure they'd say as much.