I Can't Believe It's Not: Fleetwood Mac's Rumours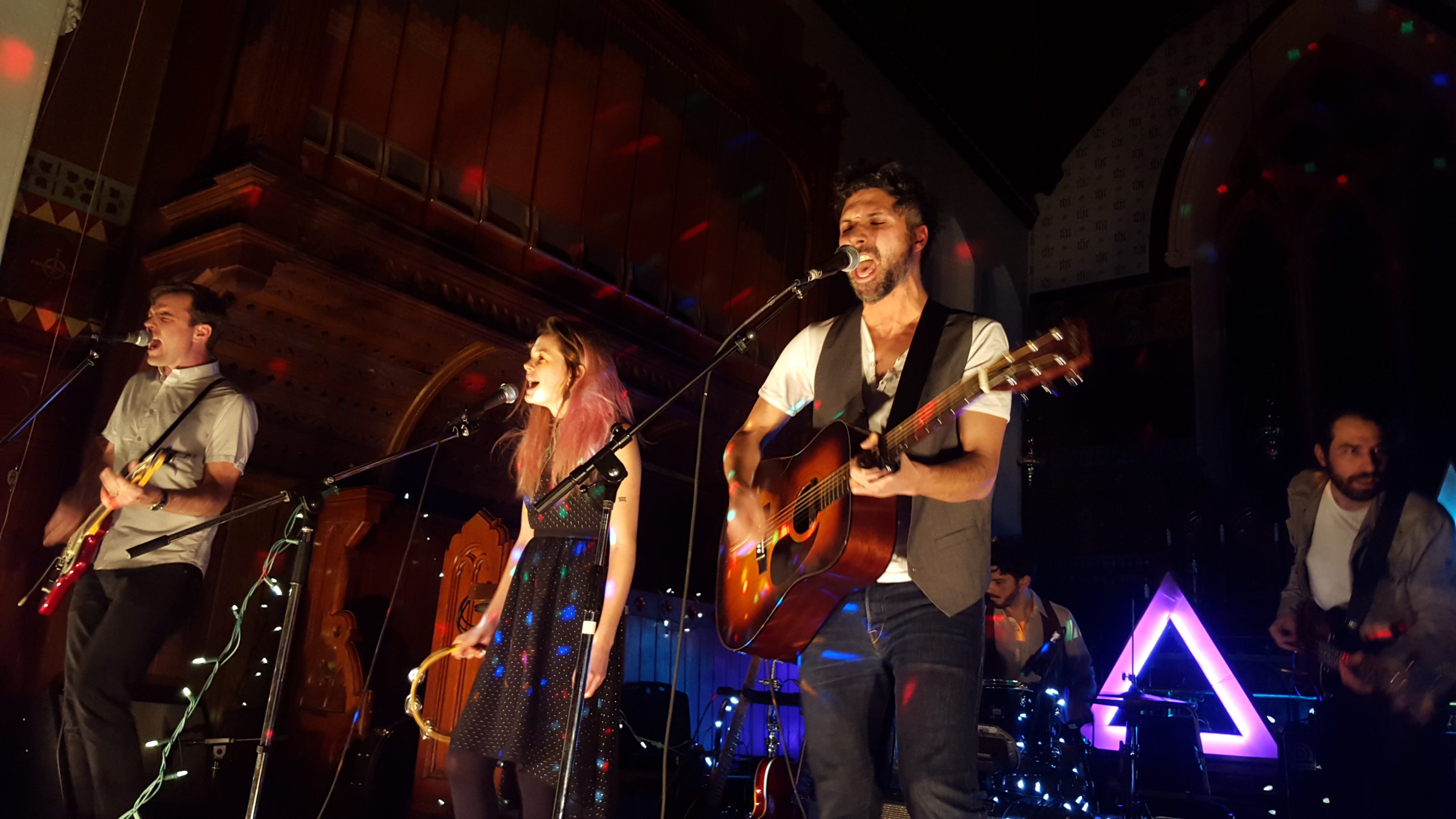 The I Can't Believe It's Not team really out did themselves with their rendition of Fleetwood Mac's classic Rumours. It was a treat to see them perform the album from start to finish within the beautiful acoustics of St. Albans Church in Ottawa.
The night began with the screening of the iconic 1984 film Stop Making Sense. One of the best live concert movies of all time, featuring Talking Heads. I have seen it well over ten times and still can never get enough of the opening song, with David Byrne all alone on stage with a tape deck and his acoustic guitar performing "Psycho Killer." Check it out for yourself here.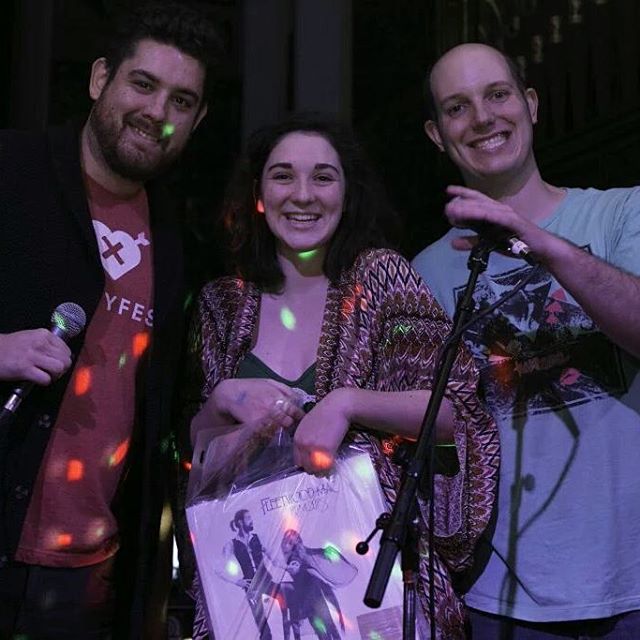 Following the screening one lucky fan one a free copy of the 30th anniversary reissue of Rumours, courtesy of our good friends at Vertigo Records (the Record Centre provided a free copy for the second show the following night). It was a honour for Showbox to be involved, drawing and handing out the record and then introducing the band.
The stage was now set for the soldout crowd to take a trip back to 1977 and rock out with Caylie Runciman (Boyhood), Rolf Klausener (The Acorn), Martin Charbonneau (Fevers), Mike Dubue (Hilotrons), Pascal Delaquis (Hilotrons) and Jon Hynes  doing their best impersonation of Lindsey Buckingham, Stevie Nicks, Christine McVie, John McVie and Mick Fleetwood. The crowd was full of people from all walks of life – from the fresh-faced 19-year-olds who grew up listening to Rumours thanks to their rocking parents, to an older crowd (some of them rocking vintage Fleetwood Mac tour t-shirts), and everyone in between.
The wonderful thing about Rumours is that it every song allowed for a different member to shine. For example John Hynes kicked things off leading "Second Hand News," while Caylie really showed her vocal chops go far beyond what we have heard from her in Boyhood when she delivered on "Dreams." Rolf then took lead on  "Never Going Back" and teleported us all to a different time. Mike passionately blew everyone away when he sang  "Songbird," showing why many people think he has one of the most special voices in town. And then there was when they performed "Chain"….WOW! All together they really impressed. Not to be outdone, Martin and Pascale, on the bass  and drums respectively showed that they drive that song when they really kick in.
When the last chords of "Gold Dust Woman" rang through the church everyone began to wonder what the band would do for an encore. It was clear the crowd wanted more as they erupted clapping and cheering loudly. The band asked the crowd to pick a song and they would play it again as they were not well-versed in other Fleetwood tracks at the time. "The Chain" won in overwhelming fashion and they played it even better the second time. What an amazing night. I hope this is just another link on the chain of the never ending I Can't Believe It's Not series.