Winnipeg's Tunic set to rattle Ottawa June 6 at Pressed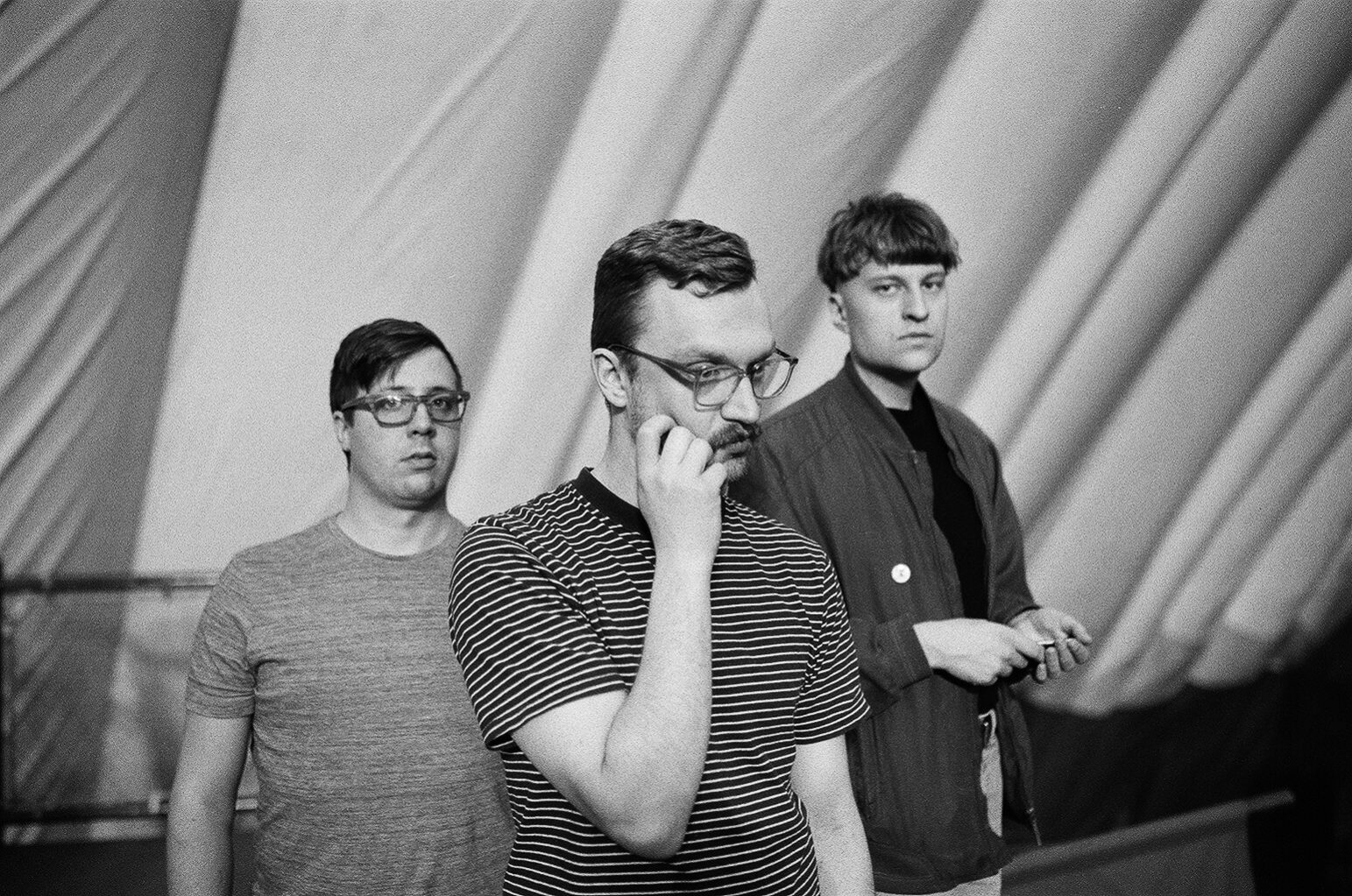 Photo by Adam Kelly
Less than a minute into Tunic's song "Disappointment" is all it took to get excited about this Winnipeg-born-and-bred noisy punk trio. This June, the band will be leaving beautiful Manitoba for a 2-week tour that will take them to the United States and across central Canada, including their first Ottawa show on June 6 at Pressed.
Their Ottawa date will also feature two of Ottawa's most stoke-worthy bands: post-hardcore veterans The Dark Plains with Matt Deline (aka Ottawa's Ian MacKaye) on vocals and bass, Andy Cant (from Okara!!!) on drums, and Chuck Saso (who must eat Shreddies for breakfast because.. well.. he absolutely shreds) on guitar, as well as Ultra Love who have just recently sprung out of the incubator, or maybe a time machine, bringing back a post-hardcore sound with a healthy (and unapologetic) dose of 90's screamo influences. Needless to say, you will not want to miss this show, and in the meantime, you can get to know Tunic a bit better as guitarist/vocalist David Schellenberg answers a few questions for us. Have a read below.
---
Interview with David Schellenberg of Tunic
Ok, so first things first – who is Tunic and can you give me a short history of how the band came to be?
DS: Tunic is David Schellenberg, Rory Ellis, and Sam Neal. Tunic was started by Sam and I as a way for us to hang out, experiment and for me to try my hand at playing guitar in a band. Rory was my roommate at the time so he started playing bass after a couple jams. This was around 2012, I'm pretty sure.
How would you describe your sound?
DS: Abrasive, angular, noisy punk music.
Are you all originally from Winnipeg and what is the scene like in Winnipeg these days?
DS: We are. Winnipeg is a unique city with a lot of cool bands and artists. Since we're extremely isolated by our geographical location we all have to put in a lot of work to get shows to happen and for there to be things to do, so Winnipeg is pretty cool, a lot of people work hard to make sure it doesn't suck.
What are some of the pros/cons of being a band in Winnipeg?
DS: The only con is our location. Pros a lot of great local bands to do shows with.
Will this be your first time playing Ottawa? If so, what have you heard about the Ottawa scene?
DS: This will be our first time playing in Ottawa. I've heard some nice things from our pals who've played there before, they say it's a lot of fun, so that's exciting.
Sometimes it does feel like Ottawa and Winnipeg are worlds apart even though we're provincial neighbours. Not to mention that there are probably a lot of great local bands from our respective cities that neither of us will ever hear. Have you all played in other bands in the past?
DS: We've all played in a lot of bands, too many bands really. Rory and I played in a bunch of indie bands we don't need to talk about, and Sam played in a bunch of cool black metal and d-beat bands like Willing Feet and Noose that were super sick.
Help us get to know you a little better: outside of music, what other interests, hobbies or projects are taking up your time?
DS: We mostly work our jobs so we can do this band and other music related things. Sam does graphic design, Rory works in a school and I work at a bar.
Finally, what are you listening to these days?
DS: I can't speak for Rory or Sam, but I've been listening to a lot of Spray Paint, The Coneheads, Wings, and Cocteau Twins.
---
Don't miss tunic at Pressed on June 6 alongside The Dark Plains and Ultra Love, event here. For out-of-towners and roadtrippers, here are Tunic's tour dates:
Tunic Tour Dates
May 31 – Reverie, Minneapolis MN
June 1 – The Burlington, Chicago IL
June 3 – Foam Doam, London ON
June 4 – This Ain't Hollywood, Hamilton ON
June 6 – Pressed, Ottawa ON
June 7 – Smiling Buddha, Toronto ON
June 8 – Turbo Haus, Montreal QC
June 9 – Poisson Noir, Montreal QC