The Lonely Parade turn a page with The Pits
Intro by Matías Muñoz | Interview by Eric Scharf | Photo by Colin Medley
Shedding the past and moving forward from the confines associated with youth, heartbreak, and growing up in a small town is no easy feat. The Lonely Parade have boldly taken a stab at reconciling some difficult experiences and major life changes they've experienced as individuals, and as a band. They've also relocated from Peterborough to Montreal, which is a big step for the group. 
The band has always had a knack for delivering the goods through their music. If you've ever stood at the front of a Lonely Parade show, you'd get an idea of how tight this band is. They rip. They always have. Their chemistry is obvious, and their songwriting abilities are jaw-dropping. Eric and I have seen them many times over the years, and every time we leave the show thinking "the world needs more of this shit."
Their latest LP The Pits is out today (Sept 14) on Buzz Records, and it's a culmination of years of hard work making music, and a way to deal with some difficult experiences and a toxic social scenario. The album is everything fans of The Lonely Parade would want, and more. It's honed, and their brand of frenetic post-punk explodes from the seams. It's full of crunch, angular riffs, writhing bass lines, percussive onslaughts, and profound lyrical depth rooted in real life experiences. Fans of groups like The Pixies, Hooded Fang, Ty Segall, and Jay Reatard are sure to fall in love with The Pits. 
They'll be playing their Ottawa LP release at Black Squirrel this Saturday, September 15th with BBQT and Sad Baxter. More info here.
Eric had a chat with drummer Ani Climenhage about the new record and where they are at now.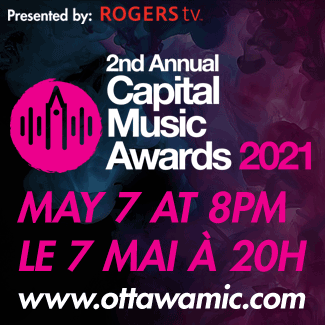 Interview with Ani Climenhage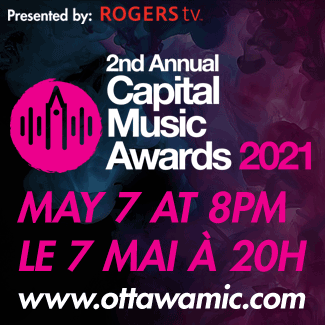 I have been into your band since my friend first sent me a clip of "My Mom Got Hit on at a Punk Show" years ago. Could you tell me about how that song and the band came to be?

That song is the product of starting a band and writing songs when we were just barely out of middle school. Back then we wrote songs together and they were usually more on the joke-y side or were so angsty we have to laugh at them now. The three of us have known each other since early elementary school. Starting a band just felt like a natural thing to do.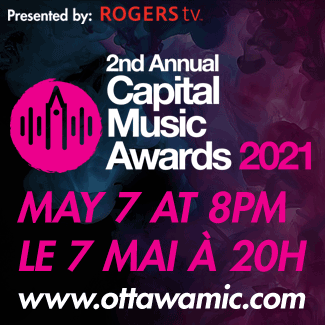 What was it like playing in a band at such a young age?

We were fortunate enough to have had an incredible all ages venue in our hometown called The Spill. It offered many artists who were just starting out a supportive space to perform to an audience. When we started playing shows in other cities, we quickly learned that not all bars and venues were as accommodating or welcoming to musicians under the legal drinking age. We had to deal with a couple years of being harassed by show promoters and getting kicked out of venues before we all turned nineteen. And now Charlotte and I get to do it all again as minors in the USA! Yee haw! All ages/inclusive music and arts spaces are so important.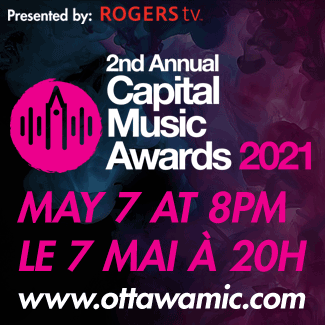 How was your recent tour in the USA with T-Rextasy? Any fun stories to share?

They put on a good and weirdo show all the nights we saw them! And some friends of T-Rextasy took us to a Harvard business-boy party in Boston on our last night of tour.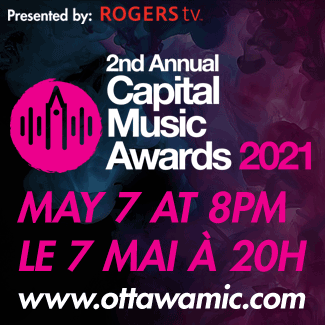 You have already shared the stage with many awesome bands over the past 6 years. Which have been the most influential and or important to the band's growth?

So many bands! In Peterborough we took influence from the bands we often collaborated with like Stacey Green Jumps, Prime Junk, Nick Ferrio, and Hello Babies. Plus artists we have met through touring like Wares (from Edmonton), Power Buddies (Edmonton), Best Fiends (Halifax). and Crossed Wires (Halifax). We have been lucky enough to share bills with bands we admire after years of enjoying their music (TV Freaks, Weaves, Fake Palms, Fet.Nat, Casper Skulls, etc.) That was a big plug but it's hard to narrow it down!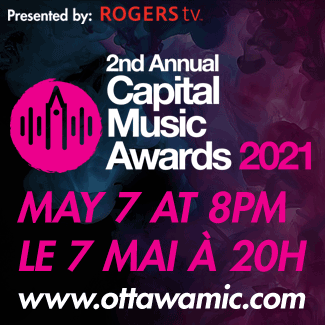 Switching gears a little bit, you are touring a new album called The Pits. What is new with this release? And can you please tell me a bit about the themes and how it all came together?

It feels like we are finally coming into "our sound" with this new record. The songs formed a bit more naturally and we tried to write them with more of an intent to be played live. The year leading up to the recording ofThe Pits was a rocky one. Bad relationships, messy endings, and a depressing winter helped us decide that maybe we'd outgrown our hometown in some ways. We've gone back to our angsty teen roots but the lyrics are very personal to Charlotte and Augusta and feel a bit more nuanced.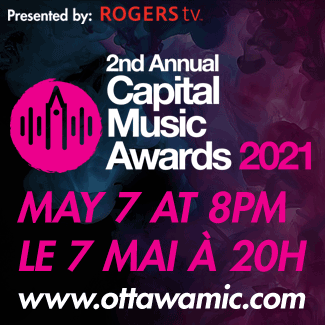 What is your favorite thing about playing in Ottawa?

Sad to see OXW go!! R.I.P. But we've always played fun shows in Ottawa. We have always appreciated how age inclusive the Ottawa music scene is. Also there's lots of good food in Ottawa so we eat well before any show.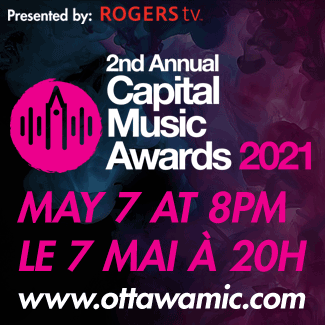 What should people expect when you roll into town on September 15? Anything else you would like Ottawa Showbox readers to know?

The three of us haven't seen each other in a little while because we've been so all over the place this summer so this weekend is not only an album release but also a reunion. We're starting fresh this fall to tour The Pits and we're nervous and excited to go all in. We are really proud of the new record and excited to share it.

Stream The Pits