The Finely Tuned Elephant in the room: How three friends formed a jazz trio
For Ottawa jazz trio Finely Tuned Elephant, the year 2020 had been booked with shows after the release of their single "Mauve." That is until the pandemic struck and everything changed.
The cancelled shows throughout the year gave them an opportunity to focus on moving ahead with their debut album Perfect Coincidence.
According to group members Jordan Robinson, Felix Labrosse and Kyle Iveglia, meeting each other and forming the band was just that—a perfect coincidence.
INTERVIEW
How did the three of you come together?
Jordan Robinson – My goal was always to play live shows, despite playing all the instruments on the solo album, I would not be able to play them all in a live setting. It was at this point where I decided to reach out and collaborate.
Kyle is the relative of one of my friends, and there was immediate chemistry between us. We jammed for a few months before looking for a bassist. After posting an ad, Félix was the first person we played with and it was a perfect match for all of us.
Felix Labrosse – After a short stint in the metal world, I wanted to explore one of my other musical interests, which was jazz fusion. I hopped on to Kijiji and there was an ad that said "LF bassist for jazz fusion trio".
It's nothing short of miraculous, we were all roughly the same age and they weren't too far away from me, and the rest is history.
Kyle Iveglia – We hit it off from the start and went on to start jamming for a while in the rehearsal space. We started running through setlists and preparing for shows until things changed. With that our priorities changed and we got into the process of writing and recording an album. After months of hard work, Perfect Coincidence was released.
It was a cumulative effort of all our ideas and hard work which came together beautifully and it paid off in an album I'd say we are all extremely proud of.
Tell us a little about the process of coming up with the album.
FL – Perfect Coincidence was created out of the need for us to do something, and keep ourselves busy. Rehearsals need to have a purpose, or else a band's progress stagnates very quickly.
Rehearsals can be, among other things, to practice for an upcoming show, or learn cover songs, or to write original music. We knew we were going to be in this for the long haul when all shows were cancelled, so we set our sights on composing and recording an album.
KI – We wrote tons of songs to make up a catalogue that we could pick and choose from to make up the album. The name itself was our take on how we met and how it all came together so quickly which to me really feels like it was just yesterday when we were jamming for the first time.
JR – The plan was simply to write a lot of songs, so that we could selectively choose the ones that would make the final cut and the ones that wouldn't. We had the commodity of time on our hands, and did our best to perfect the songwriting before beginning the recording process.
The recording, mixing, and mastering was done in my home studio, which is also the location of our rehearsals. From start to finish, the entire album was homegrown.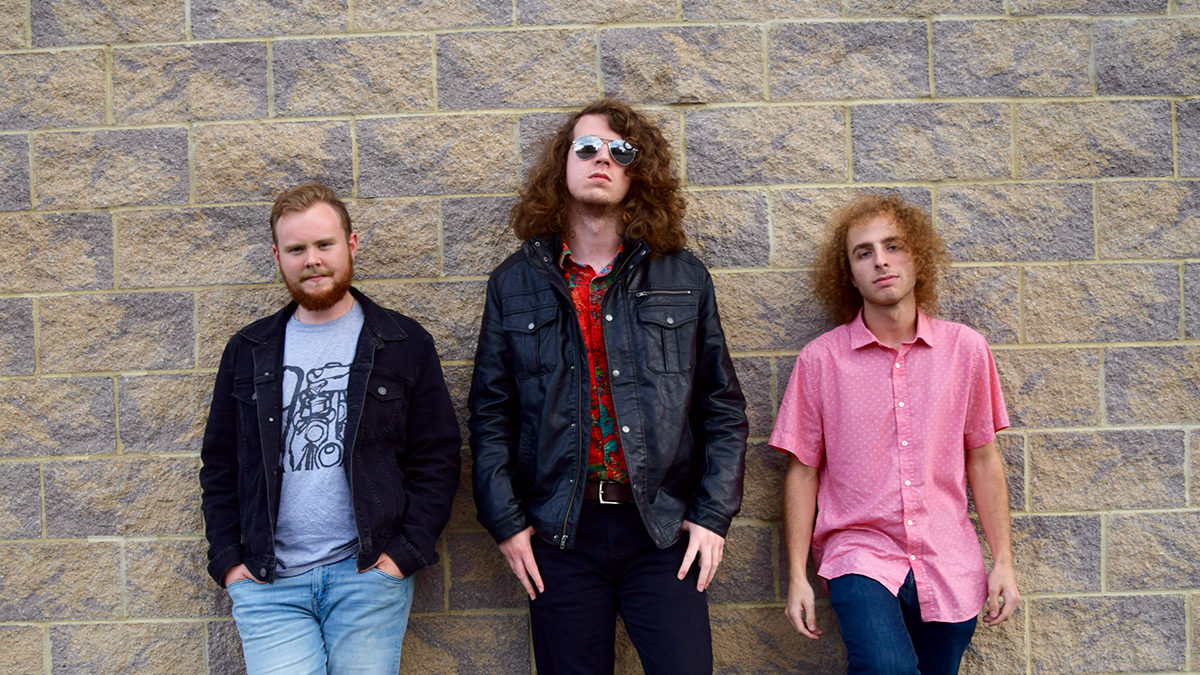 How would you describe your music?
JR – I would describe the sound of Finely Tuned Elephants as sonically exciting. A sound that can appeal to every generation in a variety of contexts. I feel that it is a truly unique band in our small subgenre of instrumental jazz, fusion, rock.
Although we share stylistic similarities with many other instrumental acts in the genre, I am confident that our music would be fresh in 1970 or 2020. As a creator of an art form, the self reflection part of the creative process always creates apprehension.
KI – I would call it a jazz approach to rock with a level of unpredictability, so even though it might say we're a fusion rock band, that "fusion" could be any genre. The music is catchy, uplifting, atmospheric, and of course unique to what each of us brings to the table. I'd say that there is a sense of freedom in it to play what you like and that's what I as well as Jordan and Felix love so deeply about it. I would also describe it as quite good.
FL – I would classify it as jazz fusion and describe it as very passionate. As stated earlier, we're all big music nerds and music, whether it's playing, composing or listening to it, is something we all deeply enjoy. All of our passion for music was put into creating something of our own that is professional, that we genuinely like and that we think other people will enjoy. Hearing the final result is a very gratifying feeling.
Perfect Coincidence was released on Oct. 16, 2020 and is available on Spotify, YouTube and Bandcamp.