Review: The Tim Hortons Ottawa Dragon Boat Festival
The Ottawa Dragon Boat Festival is easily the capital's most underrated summer music festival. For over 20 years, the four-day event has been taking place at Mooney's Bay Beach, bringing over 70, 000 attendees together to celebrate culture and community.
The Ottawa Dragon Boat Foundation was founded in 2004 to help efforts with fundraising for local charities, and has since has raised over $3 million. Even more, the weekend provides the opportunity to browse local vendors, try craft beers and explore one of Ottawa's best beaches.
Thursday, June 23
Like most outdoor festivals, the first night brought in a diverse crowd, ranging from teenagers to families. Most patrons were young adults in July Talk t-shirts, a clear indication of the headliner's popularity and growing fan base. 
The first show of the night was Modern Space, a young five-piece group from Toronto. They played a varied set of original songs and covers, paying tribute to Arcade Fire, Lana Del Rey and The Arctic Monkeys. They were an energetic introduction to the weekend.
Following Modern Space were The Muscadettes, a Montreal-based band who played with July Talk throughout the Maritimes. I'm not sure if it was the fact that the lead singer and bassist are twins, but the band had a seamless unity to its music, playing modern yet classic-sounding rock songs. They gave off a nonchalant, effortlessly cool vibe and were a refreshing reminder that this was actually a beach concert.
Thursday's headliner was July Talk, whose performance easily lived up to the band's rising popularity. Lead singers Leah and Peter's onstage chemistry was electric and charismatic, and their energy animated the audience – there were a few crowd surfers, and even surprising attempts at a mosh pit.
Lead singer Leah Fay's magnetic stage personality was quite possibility the highlight of the night. She is a natural performer, one that ties her hair up halfway through the show (with a scrunchie borrowed from the audience), offers Jameson to the security guards, and seems absolutely at ease onstage. She was inviting and engaging with the audience, making the packed hill feel like an intimate concert.
The band's impressive musical performance and captivating personality created an unforgettably high-energy night that successfully started the weekend off on a high note.
Friday, June 24
Friday night opened with The Beaches, a rock group from Toronto. They sang punky, but light-hearted songs that felt like the epitome of a girl group – charming, energetic, and almost intimidatingly talented. 
The second act was Ria Mae, a Halifax-born solo artist. She sang heartfelt songs ranging from bluesy to indie pop to acoustic. Her soulful, round, Adele-like voice was the highlight, and proved to have impressive stylistic range. Special mention goes to her drummer, Chuck, whose strong performance was a defining accent in Ria Mae's style. Unfortunately, the speakers seemed to be a bit too loud, which carried through to the final performance of the night. Be sure to check out Ria Mae in the NAC Studio's intimate setting on Saturday, October 15.
The evening's headliner was Mother Mother, and their explosively high-energy show was fitting for a Friday night. The five-piece group was much better live; their music felt complete with dancing, strobe lights and an energetic crowd. Lead singer Ryan Guldemond led the band through their set in such a captivating way, it felt like watching a classic rock star. Their show gave off incredible, hypnotic vibes that felt like a hybrid of 80s pop and futuristic synth.
Like the previous night, Mother Mother's vibes were mirrored by the expansive audience. Between songs, Ryan thanked the crowd, explaining that the band had taken a break from performing to write new music. He reflected on world events and preached of peace and unity. Mother Mother's fun and uplifting demeanour was echoed by the audience and was a warm reminder that music can truly bring people together.
Saturday June 25
Saturday night brought in a quieter vibe. The audience was a vibrant mix of teenagers, older adults and families, and the evening's bands emitted a beachy, laid back atmosphere.
The first event was Pony Girl, a young Ottawa band growing in popularity. They were much jazzier than I expected, complete with all-black ensembles and a clarinet solo. Their set felt youthful, however, and was a perfect example of classic meets modern. The band's individual talents came together beautifully in their effervescent set, all playing impressive solos and showcasing young local talent.
Following them was Nap Eyes, a four-piece band from Halifax. They continued the evening's relaxed vibes with a slowed-down set, boasting unique songs falling somewhere between the styles of The Shins and Neutral Milk Hotel.
Saturday's headliner was Alvvays, a beachy, indie pop band from the East Coast. Their set was understated yet exciting; effortless but impressive.
Like always, the crowd reflected the act's demeanour and the audience felt welcoming and content. A few sparklers and even a crowd-surfing beach ball proved that Alvvays' uplifting indie sound was wearing off onto the audience. The band played fan favourites such as "Marry Me, Archie" and "Party Police" from their first and only album, as well as playing a few new originals, hinting at an upcoming release. The new songs were a bit darker and heavier while maintain Alvvays' easygoing vibe, and were well received by the audience. Their encore song was "He's on the Beach" by Kirtsy MacColl, which proved the band's musical talents even outside their unique, original singles. It was an impressive set in every way possible.
Unfortunately, I couldn't make it to the final night of concerts, but I have no doubt that Ottawa's A Tribe Called Red was the perfect way to conclude one of the summer's first festivals. Overall, the weekend was an impressive start to festival season and an uplifting, welcoming celebration of both local talent and international culture.
CONTEST: Weekend passes to Beau's Oktoberfest, Oct. 2 – 3!
*NOTE* – This contest is now closed.
With autumn quickly rushing in, that can only mean one thing. Yes, it's almost time for Beau's Oktoberfest happening this weekend, October 2nd and 3rd. Our friends at Beau's have really raised the bar this year – the 7th annual fest includes an exciting blend of great music, fun activities, and, of course, delicious craft beer all weekend long. Last year Beau's Oktoberfest saw more than 19,000 attendees over the two days, and raised $106,000 for local community groups and charities.
Passes are selling out quick, and Saturday general admission are already gone. However, we are GIVING AWAY A PAIR OF WEEKEND PASSES!!! Please note that bus transportation is no longer available. So if you missed the early bird boat, there is still hope.
OKTOBERFEST FEATURES…
Live music on Friday night from Yukon Blonde, The Dears, The Pack A.D., and The Elwins
Plus performances by… Tom Green and Canada's polka king – Walter Ostanek!
A total of 14 Beau's beers on tap, including 5 brand-new beers
28 local restaurants bringing their best Bavarian and seasonally-inspired cuisine
"Craft Haus" tent with beers from 40+ different local craft breweries
Activities: Keg toss, sausage-eating contest, malt sack races, partner-carrying race, and more
United Way's Charity Bike Ride from Ottawa – (Bus ride back for rider and bike!)
Members of Barleyment Homebrew competition
Custom, hand-built midway with Beau's themed games and prizes
Kinderfest: a non-licensed family area with activities and entertainment
Skateboarding demo area
School of Bock tastings and beer education sessions with beer & food experts
Traditional German dancing and entertainment during the day
Shuttle from fairgrounds to Beau's brewery for free tours and tastings
visit beausoktoberfest.ca for the full list of details
PLUS, EACH TICKET INCLUDES…
A free beer with every ticket!
TIME & LOCATION
Friday October 2nd, 4pm-11pm
Vankleek Hill Fairgrounds – 92 Main Street West, Vankleek Hill
All tickets will not be mailed any longer, and must be picked up at the will call booth on the fairgrounds.
HOW TO ENTER TO WIN
There's only one more step. Riddle me this:
Q:What is the name of ONE of the Beau's craft beers featured in the Oktoberfest 2015 mix-pack?
Answer this question by emailing music[at]ottawashowbox.com or tweeting it along with the #beausoktoberfest hashtag and @ottawashowbox + @beausallnatural twitter handles.
The draw will occur on Thursday, October 1, at noon so be sure to enter before then. Good luck!
---
Thirsty Thursday: Beau's Oktoberfest Mix Pack Mix Tape
Beer: Beau's Mix Pack by Beau's Brewery
Pairing: Beau's Oktoberfest playlist
About the Beer:  For the people that know me, Beau's Oktoberfest is my Christmas. I would be thrown into a depression if I could not attend in any given year. The people I've met there, including our very own Eric Scharf, Brad Campeau (before he was Brew Donkey), the amazing people at Beau's, and countless others have been a mainstay in my life. Like the craft beer scene, I've seen Beau's Oktoberfest grow over the last few years from a few beer enthusiasts to an onslaught of new beer lovers. The indie guy in me wants it to stay small, but seeing the growth of an industry that I love makes it even more exceptional.
Beau's Oktoberfest is now a bona fide music festival as well. I know a few who don't even like beer but go for the music. This year's lineup is no exception. I'm pairing the new Beau's mix pack with bands scheduled to play Oktoberfest on October 2nd and 3rd.
Please visit Beaus.ca for ticket information. DO NOT WAIT!! as tickets are almost sold out!
Commercial description:
Haters Gonna Hate is an extra-strong interpretation of Beau's flagship ale Lug Tread. Haters is a tribute to the very first batch of Lug Tread, which was accidentally super-concentrated… with tasty results. Nine years later, Beau's recreated this happy accident with Haters Gonna Hate. Unfiltered and orange-hued, this beer has tropical aromas (think mango or papaya), and a mild "cattiness" contributed by the addition of Nelson-Sauvin hops. A clean malt presence allows for balance of moderate-to-high hop bitterness.
Weiss O'Lantern is a pumpkin-wheat beer, spiced with ginger, cinnamon and orange peel. Orange-hued with a tall creamy head, this fall classic allows flavours of pumpkin flesh, citrus and spice to shine through a full wheat body. There are hints of banana and clove, topped off with a satisfying graham-cracker finish. Each batch of Weiss O'Lantern is made with more than 350 pounds of certified organic pumpkin purée.
…and Boom Gose the Dynamite is a hazy, flavourful wheat beer that is based on a recently revived German beer style called a gose. Brewed with an addition of sea salt and organic coriander seeds, expect citrusy aromas followed by a pleasant saltiness and a hint of subtle acidity in each sip. The name "gose" comes from a river that flows through the town of Goslar, in Lower Saxony. The saltiness, which typifies the style, is attributable to the mineral-rich water supply in the region.
Boghopper is an experimental hybrid: a dark and hazy wheat beer, with an amped up hop presence and locally harvested organic bog myrtle for added complexity. Fruit and licorice aromas meld with juicy hops, and an earthy spiciness jumps in mid-palate. Boghopper's mouthfeel is initially delicate and fruity, followed by assertive waves of herbal tannins. The hop flavour is dominant, and the finish is dry and woodsy.
The Music: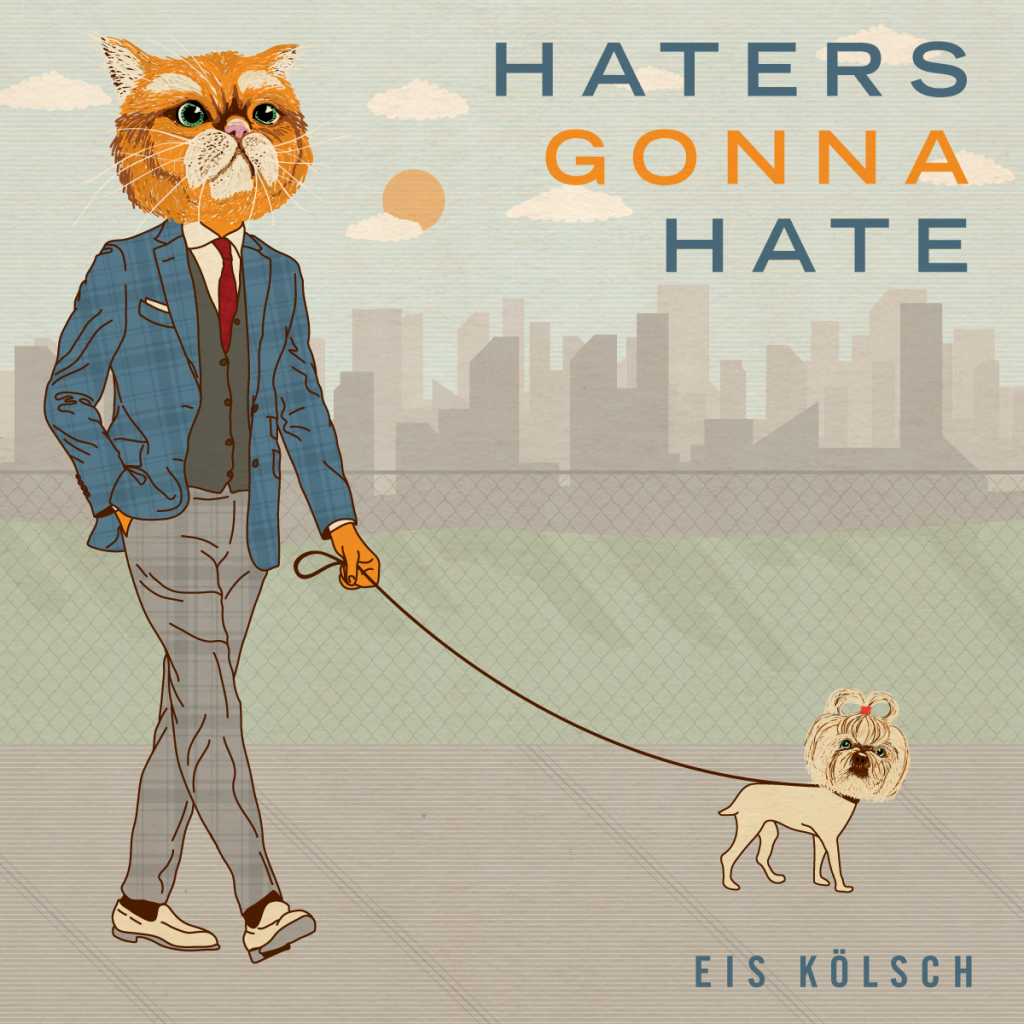 Beer: Haters Gonna Hate and the love/hate playlist
The Beaches "Strangelove"
Playing Saturday at 5:25 p.m. on the Main Stage.
Yukon Blonde "Make U Mine"
Headlining Friday at 10 p.m. on the Main Stage.
The Elwins "It Ain't Over 'Til It's Over"
Plaing Friday at 6:25 p.m. on the Main Stage.
The Dears "Here's to the death of all romance"
Playing Friday at 8:55 p.m. on the Main Stage.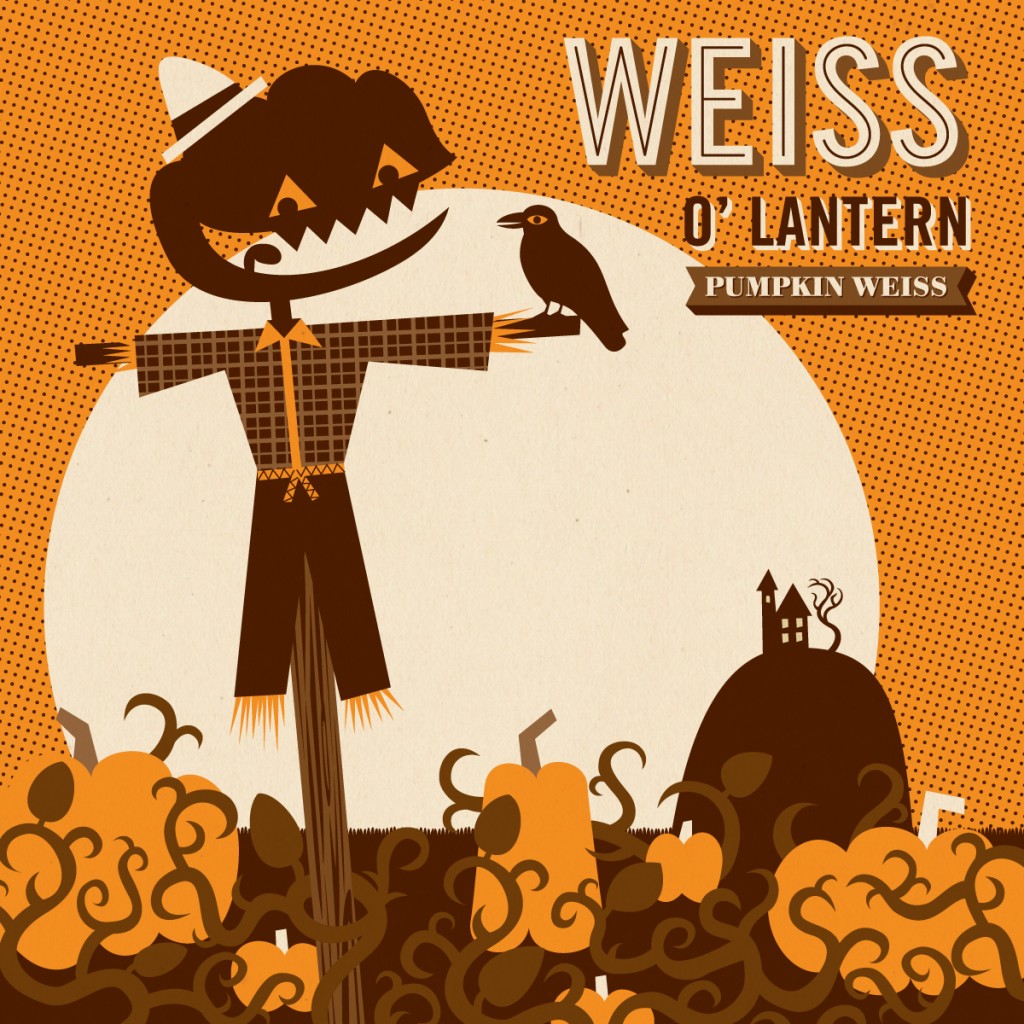 Beer: Weiss O'Lantern and the Halloween playlist
The Flatliners "Fangs"
Headlining Saturday at 7:30 p.m. on the Skate Stage
Hellbros "Rock & Roll Acid Zombies" and/or "Dead City Rockers"
Playing Friday at 5:30 p.m. on the Skate Stage
CRVSADES "The Incantations"
Playing Saturday at 6 p.m. on the Skate Stage
The Pack A.D. "Wolves and Werewolves"
Playing Friday at 7:50 p.m. on the Main Stage.
Beer: …and Boom Gose the Dynamite and the explosive playlist
Fucked Up "Echo Boomer"
Playing Saturday at 6:30 p.m. on the Main Stage.
Dig It Up "Too Fun"
Playing Friday at 7 p.m. on the Skate Stage
Powernap "Beautiful Day"
Headlining the Skate Stage on Friday at 8 p.m.
Barrasso "Coup de Dés"
Playing Saturday at 4:30 p.m.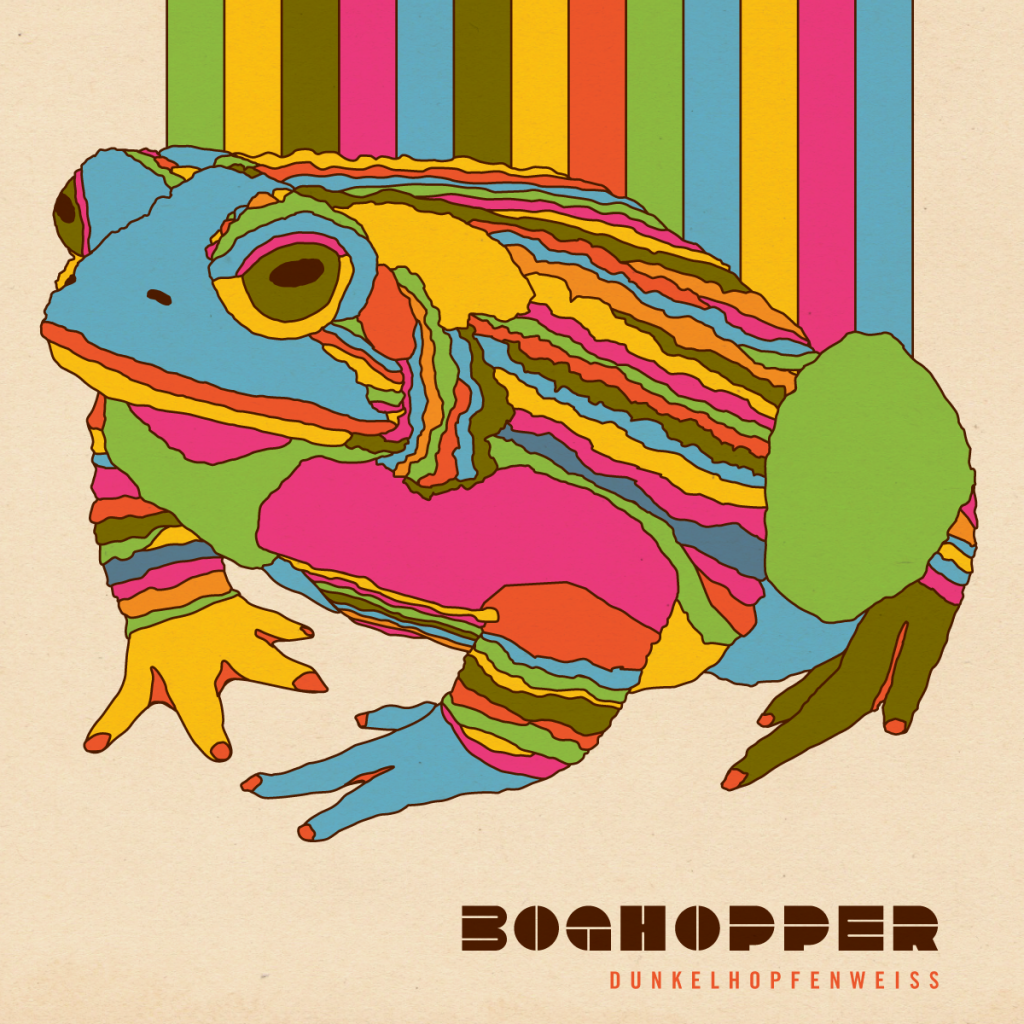 Beer: Boghopper and the froggy playlist
ALVVAYS "Dives"
Headlining Friday at 8 p.m. on the Main Stage.
Yukon Blond "Water"
Headlining Friday at 10 p.m. on the Main Stage.
Mother's Children "Out Of The Dark"
Playing Saturday at 4:45 p.m. on the Skate Stage.
The Pack A.D. "The Water"
Playing Friday at 7:50 p.m. on the Main Stage.
Honorable mentions
The Nasties "Time to Loose"
Playing Saturday at 5:15 p.m. on the Black Forest (Skate Stage)
The Almighty Trigger Happy "Blood Red And Forever Happy"
Playing Saturday at 6:45 p.m. on the Black Forest (Skate Stage)
Walter Ostanek "Beer Barrel Polka"
Playing Friday and Saturday during the day.
Don't forget to enter to win a Beau's & Dine Alone Records prize pack including free vinyl, digital downloads, apparel, and more! Enter here. 
Have a great Oktoberfest everyone! Be good to each other and have a designated driver!
Contact me on twitter @danielbordage or at dropthatspills@gmail.com for suggestions, comments or just to say hi.
RBC Bluesfest Day 4: Iggy Azalea, Alvvays, Nas & Shakey Graves
RBC Bluesfest Press Images, Photo: Mark Horton
A sweltering 
Saturday
afternoon, with crowds that were much more manageable than
on Friday
, made for a great day 4 of
RBC Bluesfest
. Save for a bewildering set from
Allie X
, everything I caught on the day was pretty captivating.
Shakey Graves
beamed with charisma and perfectly captured an Austin, Texas, vibe during his set in the early evening at the Canadian Stage. Indie-folk rock in the vein of Tallest Man on Earth with some blues sprinkled in, he even controlled some of the driving percussion with his own feet and a suitcase drum. He engaged the crowd and spoke of songwriting as a teenager, when everyone feels like they already know it all. For those in the audience who didn't already know Shakey Graves, he surely left a lasting impression.
Hip hop legend
Nas
showed that he still has it when he rocked the Claridge Homes Stage performing hits from his career that spans more than a decade. Shouting out cassette tapes and former peers like A Tribe Called Quest and Boogie Down Productions, it was refreshing to see someone still commanding the stage so many years later. Opening with the energy of "The Don", his set lost absolutely no momentum moving forward. Gems like "Halftime" and "It Ain't Hard To Tell" had intro medleys that made them sound fresh and new. Though a veteran, Nas shows no signs of slowing down anytime soon.
Toronto's
Alvvays
have gone from playing venues like Ottawa's Zaphod Beeblebrox to the largest music festival in the world,
Glastonbury
, in only the span of a year. This meteoric rise is likely based on the strength of their eponymous debut, and their infectious single "Archie Marry Me". Their dreamy brand of indie pop, and the floating voice of lead singer Molly Rankin perfectly gelled with the fading day in Ottawa. "Adult Diversion" and "Ones Who Love You" join aforementioned "Archie" as highlights of the set.
The interesting thing about having
Iggy Azalea
headline the day after Kanye West is that they're both pretty polarizing figures. While Kanye West alienates some with his persona, no one can question his music. Iggy Azalea on the other hand poses some interesting questions when it comes to her place in hip hop and popular music overall. Having a hip hop icon like Nas basically open for her only serves to further that scrutiny. Despite all this, if you view Iggy Azalea as a pop artist (like how one would view Vanilla Ice in the early '90s), then there's not much that you can fault her for. She is dynamic, attractive, and knows how to work a crowd. She was engaging with choreography and her hits like "Fancy" and "Work" had everyone bouncing. Though her set clocked in at less than an hour, she worked hard on that stage. If you can get past her almost-offensive Southern US affectations, then you might even say that she's a star. Looking around at the smiles in the crowd of mostly young females, I'm sure they'd say as much.