Tindervox
Marvest Day 3: Tindervox, The Gallop, High Waters & more
Featured image from Instagram user @wildtreejewellery
—
I think most folks can agree that it's pretty darn cool to see live music in places that don't usually host such events. From bakeries to bookstores, the Glebe was all lit up with festival-goers roaming show-to-show with packed little crowds in every venue.
I started my evening at the north end of the neighbourhood, plotting my trajectory southward toward Lansdowne and the hub of Cityfolk. First stop: FarmTeam Cookhouse at Bank and Clemow, to see Tindervox. I wanted to make a point of seeing this band after missing them at the Elementals album release show last week at House of Targ, and I'm glad I caught this one. The dimly lit atmosphere of the packed pub, with most people in the bar seated chatting at tables, was a great fit for the band's blend of slow-burning grunge and floating shoegazey guitars. Really cool stuff. First time seeing the band, and certainly won't be the last.
Next I made my way down Bank Street in search of the next thing. I know i said I was planning a straight line down Bank, but we all know that old saying about the best laid plans of monsters and men… or something like that. I decided on Irene's next, to catch The Maxim Cossette Combo. Max used to front the long-standing rockabilly outfit The SickSickSicks who, now with some lineup changes, have rebranded as the Cossette Combo. I arrived to a line outside Irene's, so was only getting glimpses and snippets of the show from outside, as I chatted with strangers in line, and waved to some friends inside (who actually ended up leaving before I got in).
I figured I was missing more than just this show so looked at my schedule, and noticed The Gallop were already kickin it at the Wild Oats Bakery so I hoofed it back a few blocks to squeeze on in. I couldn't get a very good view from inside, so i opted for the sidewalk view. Much better. And more breathable. I don't know the guys in the band personally, but when they saw me waving to a friend inside (this sounds familiar…), they waved back and it dawned on me that the whole crowd was probably wondering who this random guy is waving and smiling to everyone from outside. Anyway, the band was an excellent fit for Marvest. Definitely check out their album on Bandcamp because it is a really good listen.
Next I was heading to meet my sister at Aberdeen Pavilion because she works with this guy who plays this band or something and they're apparently pretty good. The band is High Waters, and turns out they're awesome. The crowd was big, and full of love for the band as they churned out a range of tunes that mixed elements of post-rock, indie and even a little R&B at times. The singer's Patrick Watson-esque vocals were just gravy. I was gonna say "icing on the cake," but I can't picture gravy being a fitting icing to any cake… Except this one apparently. I can't overstate my love for a live band who are visibly enjoying themselves, and these guys were all smiles. Great performance, great reception. They also just released their new album on September 19th, so don't sleep on that one!
My last stop for the evening was back at the Original Burger Joint, for folk/bluegrass strummers Jack Pine & the Fire. Here I was again, watching from the sidewalk but let me just note that that I was enjoying every performance I saw, regardless of where exactly I was standing. Just the atmosphere of this whole festival, seeing so many new and familiar faces out and about enjoying the occasion, was more than enough for me to call Marvest a success.
I want to send my special thank out to the festival volunteers, directing crowds, offering schedules, and just being lovely smiling faces everywhere there's music. You folks are glue that holds festivals together.
Spring Has Sprung in Ottawa as the Doldrums Music Festival Arrives
As the Ottawa winter begins to slowly fade away, spring is trying its hardest to break through the permafrost and show signs of warmth, life, and colour. In our city that also means something else – festival season is approaching. The Doldrums Music Festival celebrates the onset of the spring season with great local music, rejuvenating the weary souls of our city after the long cold. This weekend (March 27 & 28) marks the fourth year of Doldrums Festival and just as a tulip's bulb slow doesit has grown into something special.
The Doldrums Music Festival was founded in 2011 by Lucas MacKenzie, a member of the formerly Ottawa-based band New Teeth. Winter can be pretty drab in Ottawa by February, and MacKenzie felt that there was a distinct lack of music scene festivities during the winter. Why should people resort to clinging onto their couch in front of a space heater in the dead of winter? Why not give them a reason to go out, get together, and brave the weather for the sake of great local music?
Although MacKenzie now lives in Toronto, the festival continues under new management. This year's organizers Peter Zachar, Andrew Grosvenor (both in Those Gulls/Decathelete), and Gavin Dyke (Black Dogs) are all in bands, which offers them the same perspective that MacKenzie had on running the small festival. Not only that, but Zachar and Grosvenor also run Ringbill Records and have their own studio which they call "The Nest". Zachar explains:
As musicians, we've approached Doldrums with an eye on what we love about it, and how we can expand on those aspects. Part of that has been increasing its visibility through local sponsorships and collaborations, and part of it was making it a more compact and streamlined event.
The Doldrums Music Festival is essentially two nights of music hosted at separate venues, and each offering a different musical "theme." This makes the festival more accessible to a wider base of music fans, perhaps even drawing some to experience bands live that they might not have seen otherwise.
Friday, March 27, takes place at Pressed on Gladstone and is more of a folk/blues-rock bill. The lineup is impressive, featuring local heavyweights Winchester Warm, Tindervox, Black Dogs, and Riishi Von Rex. We sometimes forget that event organizers are music fans too, and Zachar made it clear that they were more than happy with how this year's festival came together. "Honestly, the lineup for this year's festival came from us getting in contact with some of our favourite bands in Ottawa (emphasis on some, we love a lot of music), and them saying yes," he said.
Saturday, March 28, will take place at Club SAW and feature a very eccentric collection of local bands. The lineup pushes genre boundaries and includes the varied talents of Big Dick, Ornaments, Pith and the Parenchymas, and Dreamphone. From post-punk to experimental psych-rock, this bill is packed with some of our favourite bands in town. If you are someone who is willing to test new waters and go into something with an open mind, Saturday's event at SAW will provide you with a grouping of the weird and the wild, and is sure to have patrons leaving with their jaws hanging.
When I asked Zachar about the challenge of competing with other festivals in a near-saturated market, he offered a very interesting perspective.
Thinking about it in terms of "competition" is the wrong way to go. We recently had the Megaphono festival, and a large part of that was equipping artists with the right philosophies to succeed, which I think is very important. The new vision for Doldrums is to provide tangible benefits directly to the artists. For example, this year we started a collaboration with the local blog Sometimes Always, wherein we produced short interviews with the bands playing the festival. These of course helped us raise the profile of Doldrums, but more importantly they provide something that the bands can take with them, add to their media kits, and benefit from longer-term. It's a first step, and moving forward we're eager to grow this aspect of the festival in collaboration with Sometimes Always and other partners.
If there's something to be said about the Ottawa music community, it's that this fraternal mentality of succeeding through collaboration is very pervasive. Zachar recognizes the benefits of locally-run festivals for small time bands, but also the importance of those bands in creating a strong creative community by which more of these grassroots events can happen. Who knows? Maybe even more people will come out and discover more of the incredible music this city's artists are producing.
Below are some videos made with Ottawa music blog Sometimes Always, Pierce McKennirey conducts some great interviews with bands involved. Be sure to have a look!
---
Festival Info
WINCHESTER WARM \\ TINDERVOX \\ BLACK DOGS \\ RIISHI VON REX
March 27 @ Pressed Café (750 Gladstone Ave.)
$8 adv. | $10 door | 19+ | Free with festival pass
Doors @ 20h
BIG DICK \\ ORNAMENTS \\ PITH AND THE PARENCHYMAS \\ DREAMPHONE
March 28 @ Club SAW (67 Nicholas St.)
$8 adv. | $10 door | 19+ | Free with festival pass
Doors @ 20h
---
Ottawa Showbox's Favourite Local Releases of 2014
Again, 2014 was quite the year for music in Ottawa. We realize that it's next to impossible to say which album was better than the others, but we do have a list of the albums that seem to come up on our playlists more often. These are not the "winners" of the year but they are dear to our ears and we'd like to tip our hats to those that made them happen. Check out these sweet full-lengths and EPs, support these locals if you can, and enjoy the weather by putting these tunes in your pocket. Vive le six un trois!
---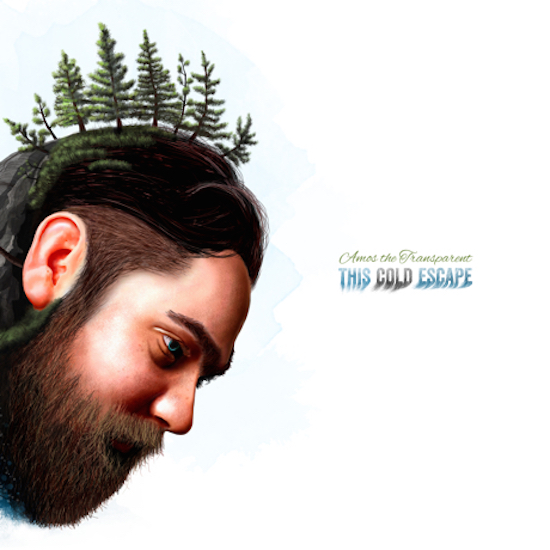 RBC Bluesfest Day 4: St. Vincent + Violent Femmes + Mac DeMarco + Boyhood
Photo: Mark Horton, RBC Bluesfest Press Images
The magical and whimsical St. Vincent headlined another amazing night at Bluesfest.
I have seen St. Vincent twice before, once as part of a cover show where she covered Black Star (minds melted) and another time with David Byrne, so I was rather excited to watch her be herself. Let me tell you, my excitement was well deserved. St. Vincent can do no wrong, nothing. A perfect example was how she could play "Cheerleader," up on what appeared like lit up steps putting her on a pedestal.  Her angelic voice winning over the hearts of everyone there, but if for some reason that was not enough, she then later got down and approached the crowd. This is when Annie Clark displayed that she is much more than a pretty face and a pretty voice, but a rocker. She began to shred on her guitar as she leaned on the crowd and bouncers a like. From song to song you never know what you will get as she bends genres and amazes vocally and musically.
Before I  fell into a trance at St. Vincent, I nearly lost my voice singing with the Violent Femmes. The only time I saw the Violent Femmes, and maybe the last time they played Ottawa was at The Ex in 1998… I was 11 and my little brother was six. My brother Philip hated the show back then and wanted to leave the entire time. Now 16 years later, my brother and I teamed up to see them again to see the Violent Femmes except this time we sang (screamed) every single word. Much to the delight of everyone, the band played their debut self-titled album from start to finish, a dream come true to be honest.  There was something just so amazing of knowing what the next song would be and being so excited every time. Lead singer Gordon Gano did very little talking between songs, but supplied us with a few gems.  After "To the Kill" he asked, "does anyone think that sounds like a Gordon Lightfoot song? After all these years of playing it just kind of hit me that it might." Once the self-tilted tracks were complete, the bands played the song I wanted most, their country horror story, "Country Deathsong." I would have been completely OK with them walking off then. They had blown me away with a perfect set list, had horns join for some songs, Brian Ritchie absolutely killed it on bass as per usual and the new drummer Brian Viglione often looked like an interpretive dance during the set as he plays the drums standing up. But what is a reunion show without taking it to the next level?  The Violent Femmes concluded with "I Dig The Black Girls," during which Vigilione had everyone in awe with his drum solo, and "American Music."
One of the few scheduling conflicts for me on this day was Mac DeMarco starting at 7:30 with Violent Femmes hitting the stage at 8. Thus I could only watch the first little bit of this 24-year-old rising star. We got there early and I am glad we did as I got to see a very DeMarco moment. As they finalized their sound check, Mac put a smoke in his mouth and then asked the people in the front row for a lighter.  He is such a people person, less a performer and more of a friend you just want to have around your campfire over a couple of beers. I feel like he befriends everyone in his crowd, every show. But I would never discredit how entertaining he is. In the first song of the evening, "Salad Days," a rock n roll song as he put it, he couldn't help himself but work his way down from The River stage and onto the barrier to get closer to the crowd.  The few songs I caught were great and I must make time to see a full Mac DeMarco set sooner than later, and so should you.
The day was full of pop-country acts that are really not my cup of tea. One country act I did catch was Drive-By Truckers. They are a refreshing band with some pretty solid talent and good storytelling in a genre that is sadly lacking these days. They also have the happiest bass player in the entire industry. Sporting a bob cut like 60s British pop stars and smiling from ear to ear the entire set, his happiness was contagious. The band put on a pretty good show around supper time and I really like the contrast between the two singers' voices. The songs that really caught my attention were "Shit Shots Count" and "Mercy Buckets."
With a little lull in the action and not knowing any bands playing at the time I picked the one with the most intriguing name, Shantel & Bucovina Club Orkestar. I certainly picked very well as the band's gypsy rock styling from Germany had me dancing and cheering. The rest of the crowd took a little convincing, "I think you might need to do drugs or drink more or something," said Shantel. "We expected dancing, not camping (referring to people in camping chairs)… We wanted to see hyperactive people but we only see people." Equipped with two trombones, guitar, bass, keys, drums and a whole lot of energy the band slowly won everyone over. The turning point was their ultra-dancy jump in the air song "Disko Partizani." After that every time they asked people to sing along or jump, they got what they asked for from at least 10 to 12 rows of people. This crowd participation spawned a really cool moment later on when the drummer left his kit and got everyone in the crowd to get real low and had them all stay there until the slow song picked up and everyone leaped into action. It was a beautiful moment for a band playing in front of mostly all new fans, including this guy. I am so excited for Gogol Bordello on Thursday now.
The other conflict in my day was between local talent Tindervox and out-of-town pop-punkers Joyce Manor. I split it in half, starting with Tindervox. When preparing my local preview piece I checked out Tindervox kind of liked their sound. But after seeing them live, they won me over. From the opening track "Be My Baby," it was clear that I was not attending a typical show that the Barney Danson Theatre hosts. Tindervox were the most boisterous and distortion heavy act I have ever seen in the theater. Watching the lead singer/guitarist going back and forth to her amp shaking it for that little extra distortion was great. Hopefully next time I will be able to catch more than 15-20 minutes. With three songs done I scooted back outside to the Blacksheep Stage for Joyce Manor. The four-piece from California look like a bunch of teenagers or in their early 20s, but don't let that stop you. They are about to release their third album and make amazingly catchy songs. The songs that really had me going were "Constant Headache," "Leather Jacket" and "Heart Tattoo." Joyce Manor may take home the crown of most songs per minute as they blasted through a ton of quick short songs. Check these guys out for sure and convince an Ottawa promoter to bring them back for a real full set.
Getting my day started was local act Boyhood. It was very strange for me to see this often eerie-sounding band I normally see in dark and dimly-it bars play under the blistering 2pm sun, and I was not alone. After a few songs lead singer Caylie Runciman said "There is something wrong about playing at two in the afternoon when it's not during Ottawa Explosion." Watching Boyhood was a great way to start the day as there were so many friends also in attendance to support them. Also nice to see was the amount of younger people dancing and up at the barrier. I think Boyhood also made some new fans, the free t-shirt toss probably didn't hurt.
Flying Hórses' June 27 Fundraiser Review & Future Plans Interview
As a prelude to the long weekend that has now blurred into the first days of Bluesfest, Centretown's cherished Raw Sugar Café hosted on June 27th a medley of Ottawa's experimental folk and art-rock bands. Bosveld, Tindervox, Pony Girl, and Flying Hórses united in an intimate concert with the intention of fundraising for equipment to replace what was stolen in a break-in to the home of Flying Hórses' musician, Jáde Bergeron. The space created around each featured musician's artistry enabled the potential for unity and healing, while also successfully raising enough funds to purchase a laptop for Bergeron's continued recording.
An entirely acoustic set from Théan Slabbert, of electro-acoustic folk act Bosveld, came as a delicate introduction to the night. Appropriately reflecting the topographic symbolism of the band name's Afrikaans origin, Slabbert enchanted the audience with the panoramic character of his soft vocals and arrangements. Removed from his usual accompanying sheen of synth, Slabbert's voice echoed instead of warm wood, its hushed tones fading into the grain of the guitar. Lyrics and melodic shapes reflected geographies familiar to listeners – those of swelling riverbeds as much as the changing crests of emotions.
Bathed in stillness after Théan Slabbert's performance, the atmosphere of the tightly packed café was transformed by neoromantic rock band Tindervox. Performing tracks from their self-titled EP, released this past January, the group hypnotized the audience with theatrical melodies and the magnetic vocals of singer Kara Askwith. "Hanging onto faces in the crowd," sang Askwith, revealing unembellished wisdom throughout Tindervox's poetry, "Holy love is hard to find when you're searching with your mind." Kara's soulful vocals — and elemental references of pine, fire, and ash — were punctuated by guitarist Justin Black's classic rock character.
Transitioning the audience from the steady rhythms of Tindervox into a more abstracted fantasy, art-rock band Pony Girl played an uncharacteristically small, acoustic set with only four of its usual eight members. Jazz-tinged harmonies filled the café. A coalescence of symbolic lyrics and liquid polyrhythmic arrangements dissolved the audience. Each myth weaved between Pascal Huot's serene voice and the fay vocals and oboe of Yolande Laroche, to the coiling phrases of Julien Dussault's guitar and Isaac Vallentin's expressive supporting vocals.
"There are dreams where no one dies," hover the opening lyrics of Pony Girl's 2013 album Show Me Your Fears, "Confined in bodies, what shape is mine?"
The presence and absence of light were inescapable in Pony Girl's allusions to the dawn, the morning star, sunlight, and golden hues. Even the passage of each song's rhythms into the next seemed to incline in the patterns of the morning to dusk. Intricate, metaphysical and modest, Pony Girl's set weighed with the gravity necessary to approach the night's closing performance by Flying Hórses.
In a signature ritual, keyboardist Jáde Bergeron opened her set with cellist Raphael Weinroth-Browne by invoking the chant of miniature music boxes. Fragile figurines of horses spinning in carousels alluded to themes of childhood innocence in which Bergeron firmly grounds her music. One cascade of notes falling eerily into the next twisted the ambiance into a fairy-tale trance. Bergeron and Weinroth-Browne developed the preceding narrative of light into a disturbed measuring of time. Sombre cello variations were performed by Weinroth-Browne with a poet's thunderous energy, accenting Bergeron's persisting celestial melodies. At times, one instrument threatened to overtake the other, only to subside again into complete harmony. In silence, the audience was spellbound by the instrumental surge of Flying Hórses.
It was easy to lose direction in the mazes constructed by the talented duo. Even more so, with the evening's entire roster successfully captivating the assembled crowd at Raw Sugar, it might have been easy to also forget the tragic context of the show. Yet, the urgency of bringing the community together to support a musician in hardship was gently reaffirmed in the brief moments when Bergeron gracefully pushed through tears.
Q & A with Jáde Bergeron of Flying Hórses
As Flying Hórses, you perform mostly with Raphael Weinroth-Browne. What drew you to collaborate with him? And what parallels do you see between his dramatic style and your ideas?
Raphael and I have known each other for five years now and before we started playing together, we would always have endless conversations about the depth of music. How music isn't something you do or play, music is its own spirit and sometimes you luck out and it pays you a visit. I think we've always had an understanding for the type of music we play together now. Raphael and I are pretty meticulous and are on the same page about making each note count. We both feel the importance of performing from deeper levels, especially that our sounds are delicate and instrumental. It continues to amaze me just how talented and hard-working he is. He is an integral part of this project.
You're going to Iceland. Why there? Does the Arctic landscape influence your vision in any ways, for your upcoming project?
Iceland, to me, is a feeling. Not to worry, I'm well aware it's also a beautiful Island with magnificent landscapes, geothermal energy, and some of the best fish in the world. This feeling that I'm talking about is something we all have, for one place or another. It could be a country far away, a childhood home, or a patch of tall grass in your dreams. A place where you can breathe and connect with the peace in your heart. Sometimes there are no words to express what something truly means to you, and that's why I've created this music. This project is purely based on childhood memories of safe spaces and feelings such as Iceland.
As much as you can share, what are some of the themes that are going into your new project? What can we expect that might be new or evolved from your existing work?
Flying Hórses came to me in a dream a few years ago after falling asleep to cranked music boxes by my bed. Music boxes play an important role in the project as they reflect nostalgic memories of innocence and simplicity. Alone, a single music box may sound soothing and peaceful but throw in five or six other boxes and the notes become dissonant and complicated which can also evoke memories of confusion and uncertainty. A greater part of being a child and not understanding why things are the way they are. Is memory a theme, I'm not even really certain.
You will be recording at Sundlaugin Studio in Reykjavik. You did mention that you can't speak much about it, but how do you think recording in this studio will affect this new project?
We are beyond blessed to have the opportunity to work with Biggi from Sundlaugin. Although my time in Iceland will be brief, I plan on bringing back with me sounds from one of the most magical places on earth. I'm hoping to be able to get my hands and heart on some pretty rare instruments for the recordings. There is indeed, a lot of work to be done. Listeners can expect layers in addition to the music we have been performing live for a little over a year now. A few little surprises in-between songs even.
As you prepare to leave, are there any influences specific to Ottawa that you will be bringing with you to Iceland? In what ways do you think the artistic scene in our city has coloured your work?
Ottawa's artistic community is like no other I've ever been a part of. Support is what grounds us, and the production value in the city amazes me. There's always something really fun going on, sometimes it's hard to decide how to spend your time. Regardless of what's happening, you can be sure to bump into someone you know and before you know it, you're collaborating on a new project. We do all of our best to connect with one another and respect each other's work and passion. Some of my favourite bands are here in Ottawa, and knowing they're off doing what they love, really inspires me to follow my dreams.
In retrospect, what do you think the concert reflected of Ottawa, both in terms of musical appreciation and the community? What were your impressions?
Unfortunately I experienced a hardship recently. I had a break and enter in my home and goods were taken. When you're a musician and life gets tough, you play music, so that's what the show was about. Pony Girl, Bosveld and Tindervox are bands that I have a lot of respect for. Their sounds are unique and I knew that sharing the stage with them would help me heal, and it did. We are so humbled by the turnout and beyond grateful for the donations that were given to us. I was able to purchase a new computer so that the recording of this project and other projects can run their course naturally. As mentioned previously, the Ottawa community is incredible and it is without a doubt, home sweet home.
Ottawa Bluesfest 2014: Local Preview
Ottawa's RBC Royal Bank Bluesfest begins on July 3rd and will feature 30 great local groups.  Here is a list in alphabetical order to help you support local at this year's Bluesfest!
Amanda Rheaume
Métis singer-songwriter Amanda Rheaume is a powerful vocalist with just a touch of grit and an instantly-accessible roots-pop-Americana sound. She has been impressing concert goers for around a decade in Ottawa and throughout North-America with her music and her infectious personality. Her latest release Keep Fire has earned her a Juno Nomination in the category Aboriginal Album of the Year.  You can be swoon by Amanda July 11th at 6 PM on the River Stage.

Amos the Transparent
A six-piece band that plays wonderful folk-inspired, indie-pop which Jian Ghomeshi, host of CBC's radio show Q, referred to as them as "Canadian Wilco." Amos the Transparent can really dazzle a crowd with their excellent musicianship. They will be playing July 3rd at 5 PM on the Black Sheep Stage.

Angelique Francis
Angelique Francis is a singer, songwriter, composer and multi-instrumentalist (piano, drums, key board, harmonica, upright bass, acoustic guitar, electric guitar and the electric Bass). In July of 2011, after a country wide search, Angelique was selected by Ottawa Blues Festival as one of three next emerging female Canadian Artists ( The She's The One Competition), she was only 13 years old at the time. Angelique plays July 4th at 6 PM in the Barney Danson Theatre.

Atherton
Atherton is one of Ottawa's finest hip-hop talents and most entertaining MC's. In 2012 he released his third album No Threat, which features a tonne of great tracks chalked full of references to Orleans where he grew up and other neighbourhoods around town. Atherton is also the host of one of the city's best monthly events, Hip-Hop Karaoke. Atherton performs on the hip-hop heavy day July 12th at 2 PM on the Claridge Homes Stage.

Average Times
For fans of high energy garage rock and punk rock. Average Times are coming off an awesome set at Ottawa Explosion Weekend, which you can read about here. Their self-titled debut, full of energetic quick hitters, made our list of the best local releases of 2013. Head bob and rock out with Average Times July 9th at 6:15 PM on the River Stage.
Bella Cat
Bella Cat is a rarity at the Bluesfest, as she actually plays the blues. Playing blues, soul, and jazz with very catchy melodies which will bring you back to the 50s and 60s. Not only do they play beautiful music, but Bella Cat's booming and powerful voice will amaze. You can catch Bella Cat on Thursday, July 10 at 6 PM at the Barney Danson Theatre.

BlakDenim
BlakDenim will fill the stage with nine members on stage and fill your ears with very dancy funk music with hip-hop vocals overlaid. They infuse hip-hop, funk, rock, soul and jazz with lyrical content that ranges from the serious to the absurd, their tone from sweet to heavy, all connected by head-nodding and hip shaking melodies. So go shake your groove thang and get down with your bad self with BlakDenim Saturday July 5 at 2 PM on the Black Sheep Stage.

Boyhood
Boyhood is one of Ottawa's most intriguing bands with there very outside the box psych-pop sound. If you are into strange and quite creative music, then don't miss out on this project. Boyhood is really just Caylie Runciman, who does all of the composition, writing and recording herself. But has a few musicians join her when she plays live. Come get lost in Caylie's musical vision July 6th at 2 PM on the Black Sheep Stage.

Cold Capital
Taking their cue from classic blues and rock traditions, Cold Capital's guitar driven music mixes blues, roots, soul and country into a boiler pot of rock n' roll. With influences spanning from Wilco to the Rolling Stones to Gary Clark Jr., the band is a perfect fit for the Bluesfest. Catch them July 4th at 6 PM on the Blacksheep Stage.

Farewell Davidson
They are a four piece indie rock band draws influences from artists such as The Black Keys, Tokyo Police Club and Jack White. Farewell Davidson's music has great hooks and many sing-a-long opportunities which is always fun. Come sing with Farewell Davidson July 13th at 1 PM on the River Stage.

Fiftymen
Formed from the ashes of Crash 13 in the latter stages of 1999, Fiftymen play country rock through and through, with dusty twang surging through its veins. Beyond the twang are strong lyrics about hard luck, heart ache, jealousy, revenge and redemption. Get your stomping shoes on and go check them out July 6th at 6 PM on the River Stage.

Firebelly
A modern combination of blues and roots, Firebelly add some sweet sweet harmonica play and strong vocals. In true blues fashion the four-piece does not shy away from other genres such as elements of funk, swing, jazz and country. They play July 10th at 6 PM on the Black Sheep Stage.

James Leclaire
From fis- pumping, stomp your feet working-man anthems to soulful ballads of love, heartache and loss, James Leclaire's songs are all about storytelling. He is backed by a band called the Cable 22's and just released his third studio album Of What is Left and has been compared to Steve Earl. James and the Cable 22 will be playing July 3rd at 6 PM at Barney Danson Theatre.

John Allaire and the Campistas
John Allaire is an experienced, award-winning singer/songwriter , including American Songwriter Assoc. "Best Lyrics" Award in 2009 for "Magnets" (Nashville, TN).  He has been making music for over 30 years and has a gift for weaving captivating musical stories. Drawing on his experiences and surroundings John's musical repertoire includes songs with sincere, intelligent lyrics that are introspective and deeply personal, as well as tunes that are light-hearted and humourous. Check out this local talent on one of the main stage, July 12th at 3 PM on the Bell Stage.

Jonathan Becker and The North Fields
Jonathan Becker and The North Fields play rock and roll with roots in folk, country, and post punk.  Jonathan's voice was an instantly recognizable rasp that delivers very heartfelt lyrics. The five piece released a wonderful five-song EP early this year and are just coming back from a tour which took them through Ontario, Quebec and some stops on Canada's East coast.  Check them out with a cold brew on July 12th at 3 PM on the River Stage.

Kalle Mattson
Probably one of the happiest and most excited people in Ottawa right now as he was named to the Polaris Prize Short-List for his latest album, the wonderful Someday, The Moon Will Be Gold. The amazing accomplishment is well deserved for the absolutly talented Kalle Mattson and his band. The folk rockers often remind me of Winnipeg based The Weakerthans, as they can play super uplifting tunes that get you up and dancing and then follow it up with a beautiful gut-wrenchingly powerful fingerpicking soft songs. Go see what all the buzz is about July 5th at 2 PM on the Claridge Homes Stage.

Keturah Johnson Band
Keturah Johnson has one of the most powerful and beautiful voices I have ever heard. She has spent most of her music making career as a solo artist, but late last year added a great group of talented musicians around her to take her sound to the next level. Their is so much soul and passion that flows through her lyrics and her incredible voice, that is now complimented by a full band sound.  Don't miss being blown away July 11 at 6 PM in the Barney Danson Theatre.

The Mackenzie Rhythm Section
One of the most fun get out of your seats and shake your hips band playing the entire festival. The Mackenzie Rhythm Section describe themselves as Soulstep, soul sang from the heart and rock solid funk. To be honest I could not say it any better myself. Shine up your dancing shoes, practice your best moves and come get jiggy with it July 5th at 6 PM in the Barney Danson Theatre.

Old Stereo
Back with the blues, Old Stereo play very funky soulful blues music.  The four-piece has been greatly influenced by Gary Clark Jr. so fans of his should not miss them July 5th at 1:30 PM on the River Stage.

Old Whiskey Road
Six-piece americana and country style band with a wonderful balance of male and female vocals. Old Whiskey Road draw influences from Wilco to Neil Young and to Ryan Adams, a great bunch of excellent singer songwriters. They hit the stage July 6th at 2pm on the Claridge Homes Stage.

Pith and the Parenchymas
Probably one of the youngest acts playing the festival, Pith and the Parenchymas play very interesting experimental folk that is mature beyond their years. It is quite exciting to see the younger generation add twists to a style that has been around for decades. Pith and the Parenchymas just released their debut full length album, Songs of the Neverending Ugly Lizard. Go experience something you have never heard before July 8th at 7:30 in the Barney Danson Theatre.

Scattered Clouds
Scattered Clouds's psychedelic rock will channel the ghosts of Lebreton Flats past. Brooding rhythms and precise noise from this experimental 3-piece  underline film noir imagery. Get taken away on a psychedelic journey July 3rd at 7:30 pm in the Barney Danson Theatre.

Silkken Laumann
No it is not our beloved national Olympic rowing hero. It is a group of very talented artists from Ottawa who formed an 80's style dance band. Silkken Laumann's lead singer Rolf Klausener's voice is hypnotic and the music is very much a blast from the past. Their amazing debut album Not Forever Enough is available for free, here. Kick off your Friday night in style and in dance with Silkken Laumann July 4th at 6 PM on the River Stage.

Silver Creek
The "Northern-fried" rock and soul band made their debut in 2006 at Bluesfest and have since made big waves around the country. Silver Creek has had such highs as playing the main stage at Bluesfest in 2009 and have back Blue Rodeo on tour. Silver Creek get the honour of once again rocking the main stage (the Bell Stage) July 5th at 3 PM.

Sound of Lions
Sound of Lions were the winners of "Best New Act" and "Album of the Year" in the Ottawa XPress' readers' poll back in 2011 and have carried that momentum with them. They have an amazing combination of a beautiful female vocals teamed up  with a very strong emcee rapping over trip-hop beats. They will take their unique sound and high level of energy to the stage on July 12th at 1:30 PM on the River Stage.

Still Winter Hills
Five-piece country band that channels the days of old. Sill Winter Hills sounds like a band that could have opened for Neil Young during his heyday. They have perfected the sound of those who came before them, while carving out their own unique sound. Check out these country boys and go back in time with them on July 13th at 2pm on the Claridge Stage.

The Split
Speaking of going back in time, let The Split teleport you back to when funky-soul bands laden with brass ensembles were king. Fans of Lee Fields, Charles Bradley and James Brown cannot afford to miss out on this talented act. You can catch this soulful act July 5, at 3:30 on the Black Sheep Stage.

Tindervox
Female fronted alternative rock band who's influences range from The Pixies, Arcade Fire and Nina Simone. Tindervox is a four-piece but you would never know from the great depth of their sound and their haunting songs. If you are brave enough, check them out July 6th at 3 PM in the Barney Danson Theatre.

Ukrainia
They play traditionally-based Ukrainian style music merged with punk rock power chords. Ukrania is perfect for fans of Gogol Bordello and gypsy style rock. They are up-beat, fun, dancy and sing all their songs in Ukrainian.  Come learn a new language, gain international travel and have a party with Ukrania July 10th at 6PM on the River Stage.

Wicked Grin
Last but not least, the 30th local act, Wicked Grin. Since 2003 Wicked Grin have been playing their full-tilt blues with a groove that just won't quit much to the enjoyment of concert goers. Wicked Grin recently won the Ottawa Blues Society "Road To Memphis" Challenge and  represented Ottawa at the International Blues Challenge in Memphis, TN, in January 2014. You can catch their blues with bite July 12th at 6 PM on the Black Sheep Stage.