Ottawa's A Tribe Called Red take home JUNO award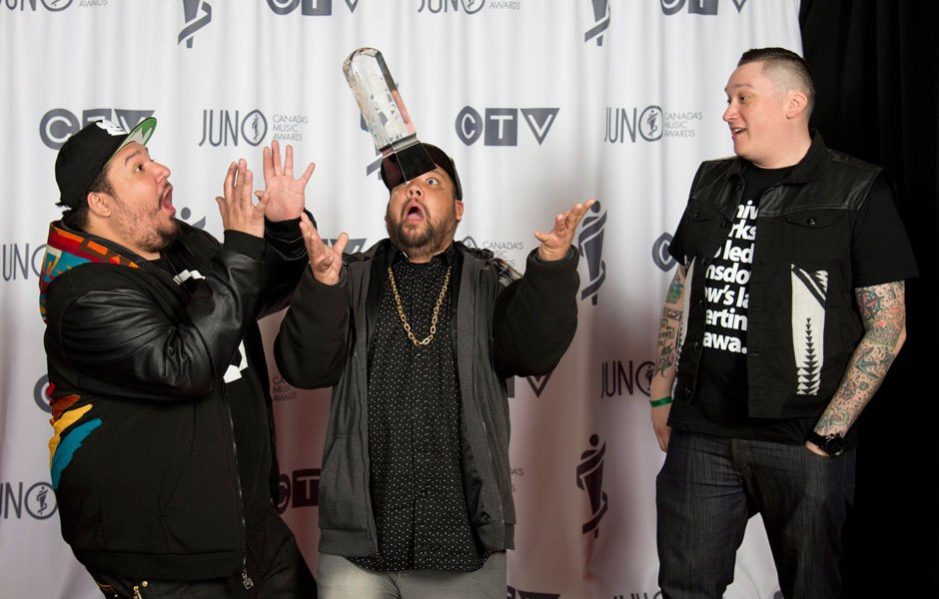 Ottawa's own A Tribe Called Red just seem to keep getting more and more recognition for their groundbreaking music. On Sunday night the boys took home a JUNO award for Breakthrough Group of the Year, giving a great speech upon accepting the award.
"I just wanted to say that to Native youth everywhere … this moment right here is proof that whatever moments you strive for in life are completely attainable. So aim high," said DJ NDN (Ian Campeau).
ATCR, who gained their initial notoriety from their Electric Pow Wow parties at Babylon Nightclub here in Ottawa every second Saturday of the month, have had a string of successes in the past couple years. From a Polaris Prize shortlist nomination to getting on board with Diplo's Mad Decent Block Party. The JUNO win solidifies the trio as a force to be reckoned with in Canada – not only for electronic music, but as symbols of change and progress in an industry that at times can be very rigid. We at Showbox are very proud of their win, and cannot wait to see what's in store next for them!
http://youtu.be/mEZIUVFKHyk