Mother's Children LP Release Show with Sam Coffey & The Iron Lungs @ House of Targ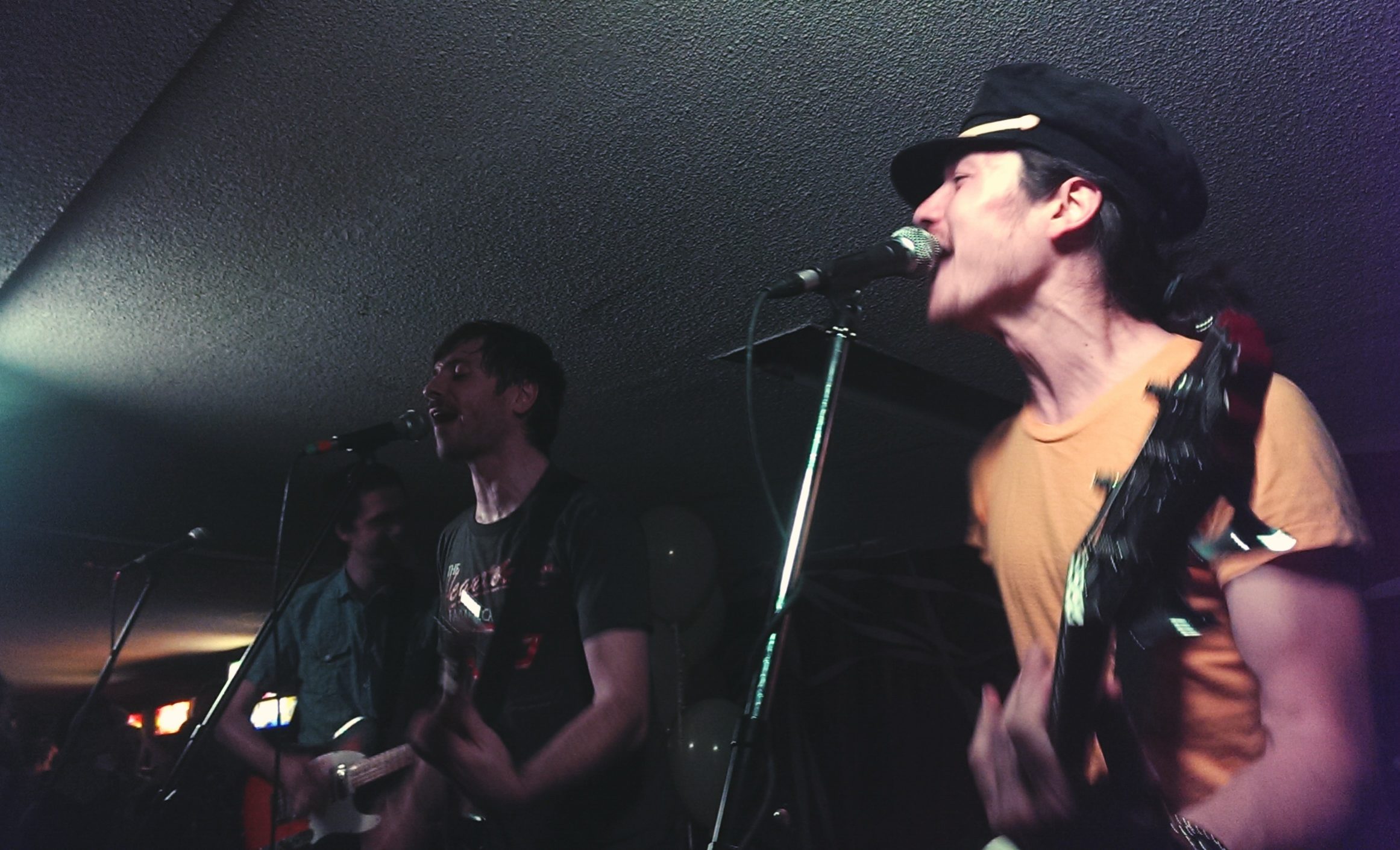 It was a night of extreme highs and some really sad lows during the Mother's Children LP release party at House of Targ Friday night.
Ottawa's Mother's Children took to the stage without their normal bass player, Davey Quesnelle, as he had injured himself and doctors would not clear him to play (low). In his place was Josh (Remi Royale). They started to play the "Gang is Back" but Josh was just not cutting it. So they appealed to the crowd for someone with "a funny hat that can play bass and know our songs." Answering the call was, Seiji, the bass player for Average Times. He killed it and the band played an awesome set full of songs off their new album Lemons (high).
The band even threw in a Ramones cover, which turned out to be quite "serendipitous," because as they finished the song we all got the news that the last surviving original Ramone, Tommy, had just passed away (low). It was sad to hear the news of Tommy Ramone passing, but there was no better place to be than at a punk show in the town's leading punk venue. We'll keep rocking while you start resting Tommy. The new songs are stellar and the band which is half former Sickfits and half former Million Dollar Marxists put on a great show. Davey couldn't help but sing backup vocals all night and when it came time for the final song, he jumped on stage, took up the bass and played defying doctor's orders (check out the video above)(high).
Opening for Mother's Children was one of the best musical discoveries of last year, Sam Coffey & The Iron Lungs. When they played Ottawa Explosion Weekend last year I was instantly a fan of their sound, look, and attitude. All sporting matching sleeveless jean jackets with their own band patch on the back, the boys from Toronto played an awesome set of their rock n roll. Fresh off the release of their second full-length album, Gates of Hell, they treated fans to new songs and older tunes as well. Some of the highlights were without a doubt the very sing-a-long friendly songs like "Lose that Bitch," "Hold Me Close" and "All To Myself." (high)
The fellas clearly enjoyed themselves as they posted this the next day on Facebook "We played House of TARG last night in Ottawa. It is without a doubt the coolest venue we've ever played. The service, the environment, the pinball and the PEROGIES! They even had a zine. Wizards of TARG, The Iron Lung army salutes you." Come back any time boys.
Lastly, it is also worth noting that after their set at Bluesfest earlier that day, Ed Robertson of the Barenaked Ladies stopped by for some pinball and to check out some local music. He was very laid back, down to earth and super cool with people approaching him to chat and snag a photo. Pretty darn cool. (high)