Morning Metal – Interview with In Darkening Daylight
02/01/2015
936
Where did you record it/ with whom?
We actually recorded this EP in our drummers basement. We'd tried to record it over a year before we actually released it but plans kept falling through and eventually we just decided to get it done the only way it looked like we could. We rented the equipment we didn't already have and just banged it out.
We had the EP mixed and mastered by the wonderful Julian Mazzola. He's a great guy, great musician and worked with us every step of the way to getting this EP sounding the best we could. Couldn't have been happier than we were working with Julian.

What was the process like?
Long and arduous are the only two ways to describe it. Like we said earlier, we'd been trying to get it recorded and ready for a release starting in the beginning of 2013! All in all, we're happy with how it came out so we can't complain to much about the path we took to get there. It was definitely a journey with a lot of learning along the way and hopefully it'll help us with our future releases.
Influence wise, what drew you guys to deathcore?
Matt: Personally for me it was something different. It was something I'd never heard of before, and it was interesting. All the musicianship behind it really helped too, there's a lot of stuff people don't see from an outside viewpoint. I feel like once you get really into it you start to notice the little things and they become a lot bigger things, you start to notice that the guys who write this type of music are some of our era's best musical minds, in my opinion.
Paul: I'm more of a "prog" guy typically – real wanky guitars, Rody Walker vocals, concept albums and the like – but deathcore has a certain flavour that progressive usually lacks – heaviness. Sometimes you just want to shut your brain down and listen to / write the heaviest thing you can.
Aiden: I really loved the idea of not confining yourself to set formula when writing- you write what feels right and what sounds good, not what you think "fits" in your genre. I also loved that we could set ourselves apart- we could do things you wouldn't expect in the genre and be able to distinguish ourselves. I love the ability to write melodically and cater to my heavier tastes, I love it.
Cole: Suicide Silence drew me to deathcore. Listening to them for the first time was a sort of revelation. I went to Matt and said that this is what I wanted to do, and we started hearing our sound towards that type of music. We fell in love with the genre.
For people just finding out about In Darkening Daylight – what makes the band stand out?
We try to take a different approach to songwriting. We don't immediately shut down an idea because it isn't "metal enough". We try to take risks, what we like to think of as calculated risks, to not only further our own musicianship but to introduce whoever listens to us to something new.
What is your opinion on the current state of metal, both locally and in general?
Matt: I think metal is getting to a place it needs to be. We have some of the greatest musicians coming to the table and making great music it's just having to sift through all the saturated bullshit to get to that good stuff that I don't like right now.
Aiden: I think metal is in an odd transitory period right now, with so many different genres and sub-genres popping up because it is a relatively young style of music. That being said, I don't think its ever been better. It feels like nowadays your first EP can be heard, and you dont need a label to do it. I think the community is growing, and that it's only going up from here.

Favourite musician?
Matt: Mitch Lucker was huge for me. He was just a massive influence for me. He embodied the type of person I wanted to be, who in the scene I wanted to sound like. So it'd have to be him or local boys Eric and Stevie Morotti (Blind Witness/ Killitorous and Obey The Brave respectively). Those guys took their dream and are just killing it, I'd like to try and do the same if I can.
Paul: The dudes in Protest the Hero – fellow Ontario shitheads, humble, insanely talented and killer songwriters. If you can't tell, I really like PTH.
Aiden: I know I'll probably catch flack for this, but Avenged Sevenfold is definitely that band for me- they really caught my attention and brought me in to the world of music in a whole different way. Their earlier albums like Sounding The Seventh Trumpet and Waking The Fallen got me completely obsessed with metal, and convinced me that I wanted to play guitar and I wanted to play metal. Many, many bands have influenced my tastes since, but nothing has ever stuck with me like they did.
Cole: Dave Mustaine from Megadeth was a huge influence for me, not just his style of playing but his personality as well. His general just not giving a fuck attitude, the way he changed metal at the time. Without him I feel like metal could of went a whole other direction.

Musician you can't stand?
Matt: It's probably cliché to say Justin Bieber at this point but his music and face make me want to drive my face through a wall at top speed. So probably him.
Paul: The singer for Dream Theater; I can't listen to that band because of him.
Aiden: Drake. I have never heard a less talented, more popular artist and I cannot STAND to hear a single word he says, let alone "raps". They should really start leaving that to the professionals.
Cole: I can't stand any of these so called artists played on the radio. I don't even want to call them artists, at this point autotune and studio editing does all the work for them.

Favourite Album?
Matt: Also a super hard question. It changes a lot but one of my all time favourites is Waking The Fallen by Avenged Sevenfold. It made me want to scream because I originally tried singing, which didn't turn out well at all. When I heard Matt Shadows scream on that album I was like "Maybe I could try doing that?". It seems to have worked out I think so I'm glad for that album.
Paul: Kezia by Protest the Hero. Concept Album? Check. Ridiculous riffs I wish I could play? Check. Surprise, surprise. As far as most influential? Rust in Peace by Megadeth, first metal album I feel in love with.
Aiden: Waking The Fallen would have to take the cake on that one, but seeing as a certain somebody already covered it, I'm going to go with For Those Who Have Heart (The Re-issue) from A Day To Remember. That album hits home for me in a hundred different ways, and it really started me thinking about what makes something really great. I love every song on that album, and I can listen to it the entire way through over and over. Part of what makes me love it is that it was the first time I ever heard a band go "Genre? Fuck that." They just played what they wanted and didn't care is it wasn't "heavy enough" or anything like that. Honestly inspirational.
Cole: That's a difficult question. I'd have to say Megadeth's Killing is my Business… And Business is Good! All the thrash elements were in that album, ballistic drum beats, ripping solos and some great raw vocals. I love that album to DETH.

8 & 9 Strings. Yay or Nay?
Matt: Love the look and sound. Will we ever play them? Not sure, that's something the guitarists would have to decide. I think they're great though.
Paul: Yay but also nay: 9 strings are stupid if you're only going to use the bottom two strings. I'm all for tuning stupid low (such as to C#) and chugging, but might as well do it on a baritone 6 instead of a nine if that's all you're doing. I am also pretty sure my hands are physically too small for a 9, so 8 would be my limit.
Aiden: Yes, yes, and yes. I love the low register guitars, and they are fun as hell to play. It really makes you look at the instrument differently, because all of a sudden you can go just about anywhere. High, low, you've got it. I think they sound killer and they definitely aren't just props- you can write some cool stuff on those things.
Cole: I play bass, 5 strings is definitely enough for me.
If you could punch one person in the face, who would it be and why?
Matt: Paul, because he's new and needs to be taught a lesson.
Paul: Matt because he's the prettiest and needs to match the rest of us.
Aiden: I'd punch matt and paul, because they need to stop hitting each other RIGHT NOW.
Cole: I would punch someone but I'm on parole.

Are there any shows coming up with you guys that we should check out?
Not currently, but we'll have some this coming summer. Any show announcements will be announced through our Facebook page, Twitter and other social media accounts.


With the new EP out now, what are you guys up to next?
Definitely writing. We have a lot of downtime and we'll be using all of it to write new material to play live and maybe try and get into a studio to start working on another release. We'll also be working on some new merch stuff and booking some shows.
Check out In Darkening Daylight's debut EP, Cleanse on bandcamp by clicking here!
Like and follow them on Facebook here!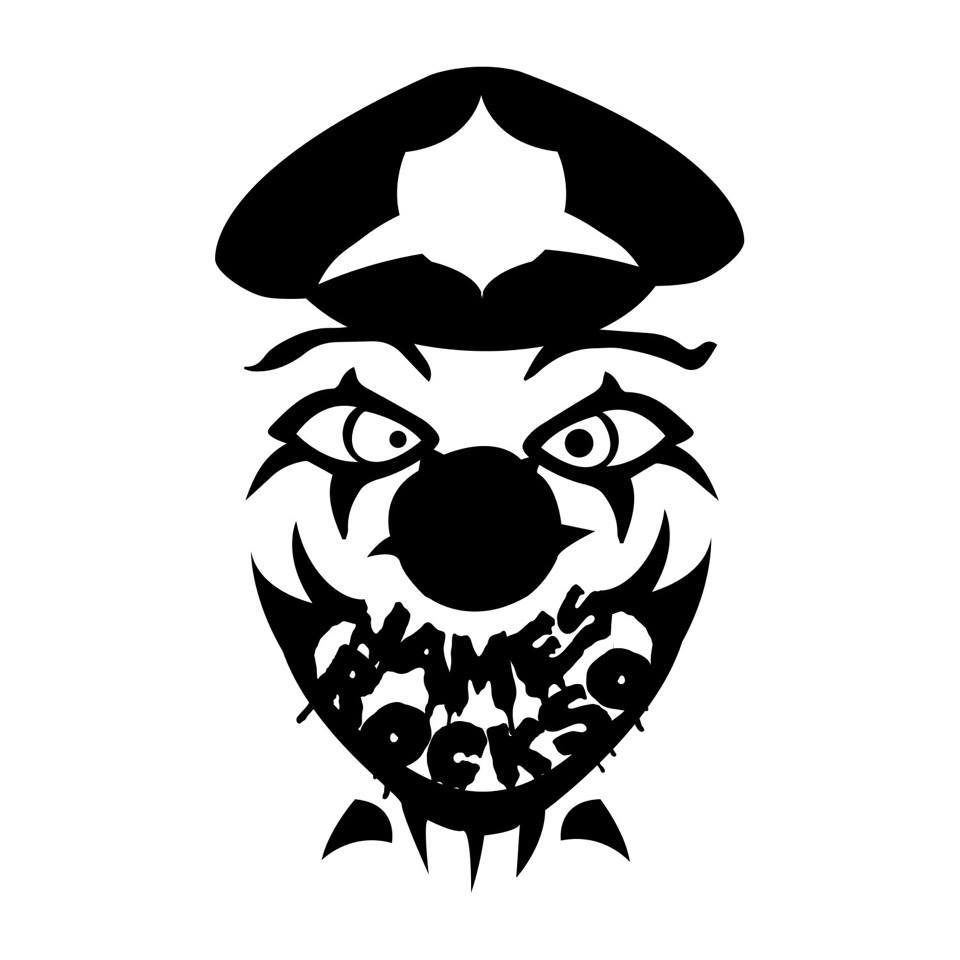 James Rockso – Host of CKCU 93.1 FM's Morning Metal & Music Publicist at Dark Matter Relations