Ottawa Festivals Line Up to Announce 2015 Lineups

Yesterday, March 12, was a choice day for the music festivals of the nation's capital. Both Westfest and Ottawa Jazz Festival announced their lineups in their own fashion: one with a media junket at the Clocktower Pub in Westboro, the other on CBC Radio 1 during Alan Neal's All in a Day.
Westfest announced Sarah Harmer & Lynn Miles would headline the two nights of the festival. Councillor of the Kitchissippi Ward Jeff Leiper announced the lineup for Westfest founder Elaina Martin who couldn't put much weight on her soon-to-be-fixed hip. The free festival will take place June 13 & 14, and will erect their Domicile Main Stage on Richmond Road again after four years in a community greenspace behind the Real Canadian Superstore.
The Westfest lineup for June 13 features DJ Lakes Distrikt, Theland Kicknosway, Rae Spoon, Kris + Dee, and Craig Cardiff. June 14, a.k.a. Ottawa day, will showcase Dr. Lee's Westfest Tam Tam, Danielle Eyer, Southern Mud, Elizabeth Riley Band, Yo Mama, Thomas (Starwalker) Clair with River City Junction, Steve Judd & The Underdogs, Terry Gillespie, and a solo performance by The Acorn.
That's the full lineup but it's also here.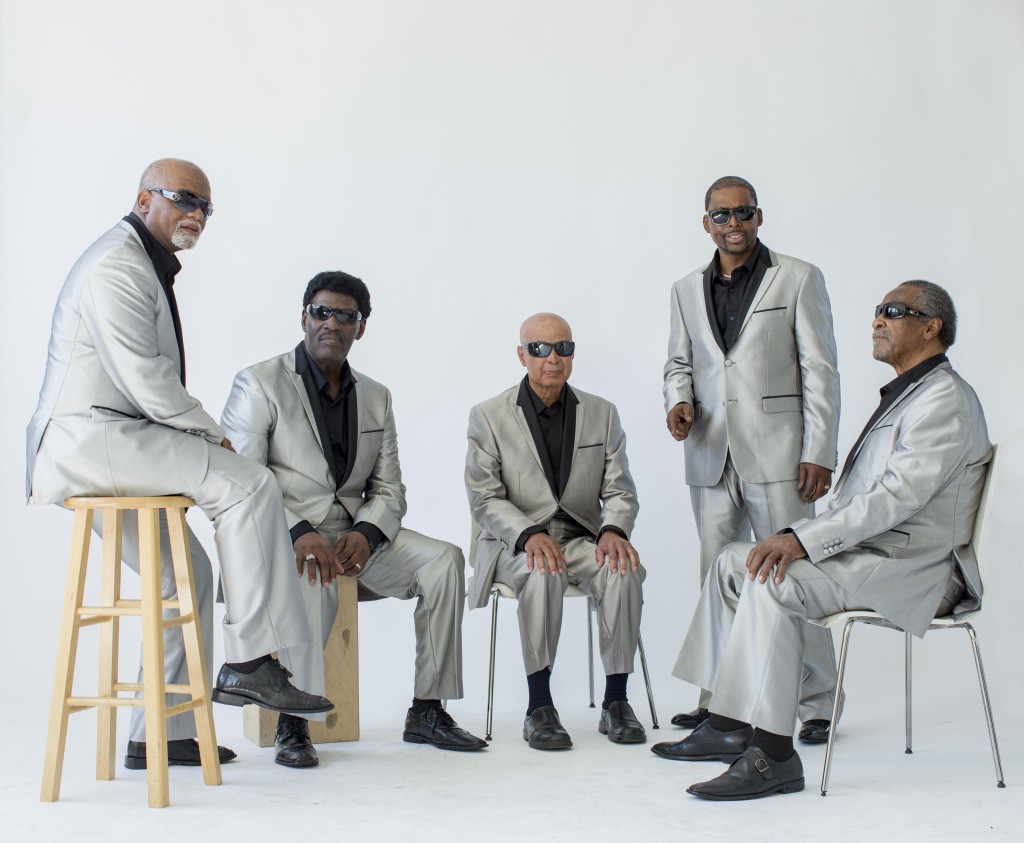 The afternoon listeners of All In Day learned slow bits and pieces of Jazzfest lineup this year, include the juicy confirmation of headliners like The Roots, Bruce Cockburn and Ms. Lisa Fischer. Already drooly, a truly salivating pronouncement was the Blind Boys of Alabama teaming up with the Dirty Dozen Brass Band on June 23. OK!
The Jazzfest of 2015 will also host the likes of Airelle Besson, Lindi Ortega, Branford Marsalis, Shara Worden's My Brightest Diamond, Moon Hooch, The Wood Brothers, Dave Douglas, Steve Miller Band, Pink Martini, Jamie Cullum, GoGo Penguin, Giulia Valle Trio, and Julia Hülsmann Trio, to name a few.
The full lineup available here.
Although the organizers of this year's Bluesfest are still keeping their lineup locked down (with rumours of next week announcements) certain artists have revealed their part in the 2015 edition of the festival through the publication of their summer tours.
Weeks ago, Weird Al Yancovic listed the festival as a tour stop, Blue Rodeo recently said something similar, and yesterday Jaime & Mike of Run the Jewels jumped on the Ottawa bandwagon and stated they'd be at the Bluesfest on July 15.
Spring might be next week but summer will be here before we know it.