New Music: Jeepz – Soul Spins (50th beat tape)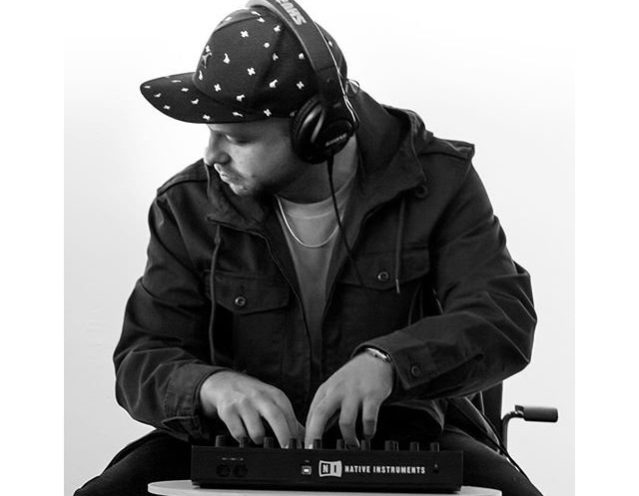 How many artists can you name that have dropped 50 records? Probably not too many, especially ones with the same quality and flavour as the highly anticipated Soul Spins, by talented local producer and two-time Ottawa Beat League champ Jeepz. Within the last 3 years, Jeepz has created a rich discography with Soul Spins adding a well-deserved celebratory vibe to this true milestone in his career. Sharing the album's stage with 25 artists from Canada and beyond, there's plenty of familiar and fresh voices to hear on the soulful tracks found on Soul Spins, with plenty of love for the frozen tundra's hip-hop scene. It's a difficult task trying to express the ideas of an album with such magnitude and diversity. So I've created a list, breaking down the first 3 of 17 tracks and stating my initial thoughts when going into the record for the first time.
Proem [Ft. Just Jamaal the Poet]

A classic scratch followed by a sampled interview question layered over a vintage jazz piano introduces Jamaal's strong lyrical flow. The heavy bassline and kick keep the vibe going while the Poet speaks of motivation and how the mind sets it's own obstacles to overcome. Proem has the perfect tone to start up the album, demonstrating Jeepz signature 'vintage-meets-modern' sound.
Blu Moon [Ft. Blu]

An eerie siren contrasts with a sexy 70s funk sample found in the background like a Tarantino film. As the siren fades, a crisp boom-bap drum jumps through the smooth guitar riff and saxophone ballad, which really brings Blu Moon to a sort of KRS-One level. Blu's vocals have a smooth yet aggressive style, that blend well with the instrumentals, but still have enough bite to stand alone.
Check the Resumé [Ft. G.Grand, Hyf Gypsy Sun, & Raul Perez]

My personal favorite on the record, Check the Resumé comes swinging with a solid upright bass in a House of Pain styling. As a 3-Osc buzzes discreetly through the atmosphere of the track, Grand, Hyf, and Raul drop some solid bars overtop of the hard-hitting and classic Soul Searchers' break Ashley's Roachclip. At the 0:46 mark, an unexpected yet definitely welcomed string sample oozes into Hyf's verse, that adds new dimensions to the track which ends with a bass-heavy breakdown that satisfyingly finishes off the track.
The other 14 tracks share the same amount of quality, lush beats and thought provoking vocals as the first 3 I've listed, which include guest appearances from Ghettosocks, Nilla, Mayoori, Shaun Carlo, Sawbuck, DJ So Nice, City Fidelia, Just Poets, Eddie Brock, Kay Flow, Jvon Bishop Lawrence, Kanoe, Lisa Fowler, Beaugé, Cannon2x, Prufrock Shadowrunner, Apollo the Child, Lisa Fowler, Jenna Whiteley, and King Kimbit.
For $0.29 a track ($5.00 for the whole album), you need to pick up this record, especially if you're a fan of classic soul and funk, mixed with millennial realness. You can find Soul Spins and the rest of Jeepz discography here.