Off The Mic: March Edition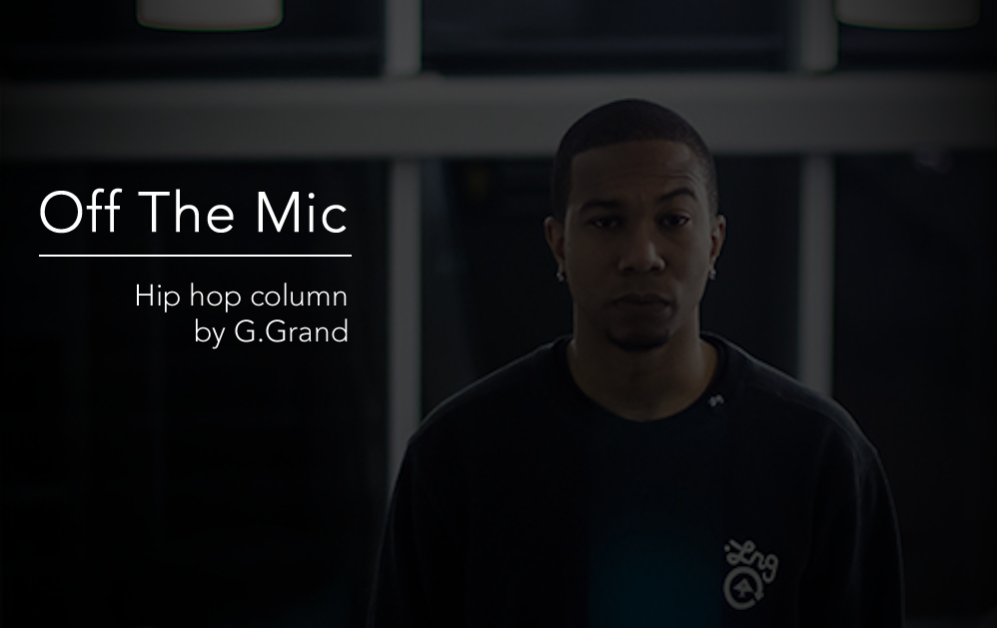 A lot of hip-hop heavyweights dropped music over the last little while (e.g. Kanye, Rhianna, Neil DeGrasse Tyson, Drake) so you might have missed new tracks from some highly respected veterans and buzz-worthy up-and-comers. Don't worry busy hip-hop head, I got you.
In this instalment of 'Off The Mic', I'll present you with some of my favourite cuts of January and February 2016 that may have flown under your radar plus my local pick of the month.
---
Artist:
Little Simz x BadBadNotGood
Song:
Our Conversations
If you don't know about Little Simz at this point, I'm glad to be putting you on to one of the most promising emerging emcees the UK has to offer. Her North American infiltration is in full swing as evidenced by a successful US tour in the fall, the ringing endorsement she recently garnered from Kendrick Lamar, and this recent collaboration with Canadian trap-jazz trio BadBadNotGood. If you're a hip-hop fan you owe it to yourself to get acquainted with this gifted young spitter.    
Artist:
Black Milk
Song:
Like I Need It All
Black Milk is one of the hardest-working people in music. In a Detroit hip-hop scene burgeoning with talent, he has carved his own lane as a producer-emcee through a series of critically acclaimed solo releases and stellar collaborations with other Detroit luminaries such as Elzhi, Royce 5'9" and Danny Brown. Like I Need It All sees Black Milk in rare rhyming form, rapping about the determination required it to achieve success and longevity in the game.
Artist:
Omarion ft. Ghostface Killah  
Song:
I Ain't Even Done
"This shit sounds like Batman just got poisoned by his old lady."  – Ghostface Killah
The fact that Omarion and Ghostface linked up on a track in 2016 is strange to me. The fact that it's actually very dope is weirder still. I'll chalk it up to the affects of whatever is going on in L.A. that has the coast buzzing with some of the most exciting acts in hip-hop at the moment. Demonstrating my point, producer Knxwledge's entrancing production on this cut leads both Ghostface and the former B2K frontman to new heights over woodwinds and whiplash-inducing percussion.
Artist:
Anderson .Paak ft. Rapsody
Song:
Without You
Anderson .Paak's recently released project, Malibu is a revelation. Filled with memorable tracks and eclectic sounds, the California native and recent Aftermath signee has elevated his unique raspy half-rapped style to another level since his standout performances on Dr. Dre's Compton last year. Without You is representative of .Paak's abilities as a songwriter and features a typically stellar Rapsody delivering a beautifully harsh verse about an ungrateful former lover.
Artist:
Sivey
Song:
Fast Wave
I don't know much about Sivey aside from the fact that he's from Manchester, he's down with Soulection, and he's got a penchant for clever flips and use of samples. I do know that I love Fast Wave for its chill vibe and the fact that it's a remix of a previous Sivey production Slow Wave, which also deserves your attention if you're in the mood for some pure R&B.
Local Pick
Artist:
F.Printz
Song:

Intro (Rolling Thru the City)
F.Printz gets right to it on this intro cut to his second instalment of The Cold Capitvl Project, displaying superior rapping ability over a dark and glitchy beat from Andre OB. This is late night contemplation music well suited to the Ottawa winter.