Anti-Flag, Black Lungs, Audio Visceral and Pistols at Dawn at Ritual
Photo by Marianne Morency Landry
Anti-Flag, Black Lungs, Audio Visceral and Pistols at Dawn jam packed Ritual for a night punk rock sounds and ideals.
Anti-Flag are a politically-charged punk band from Pittsburgh, and are still going strong even after nearly 30 years. Membership may have changed over the years, but the band's message of fighting for the little guy, breaking down corrupt institutions, and building from the community level up hasn't changed. Their punk "gospel" has always been about unity, including things like "brothers and sisters we're glad to see faces that care for more than just themselves, this is your scene! Make a friend tonight and when you see them tomorrow say hi!"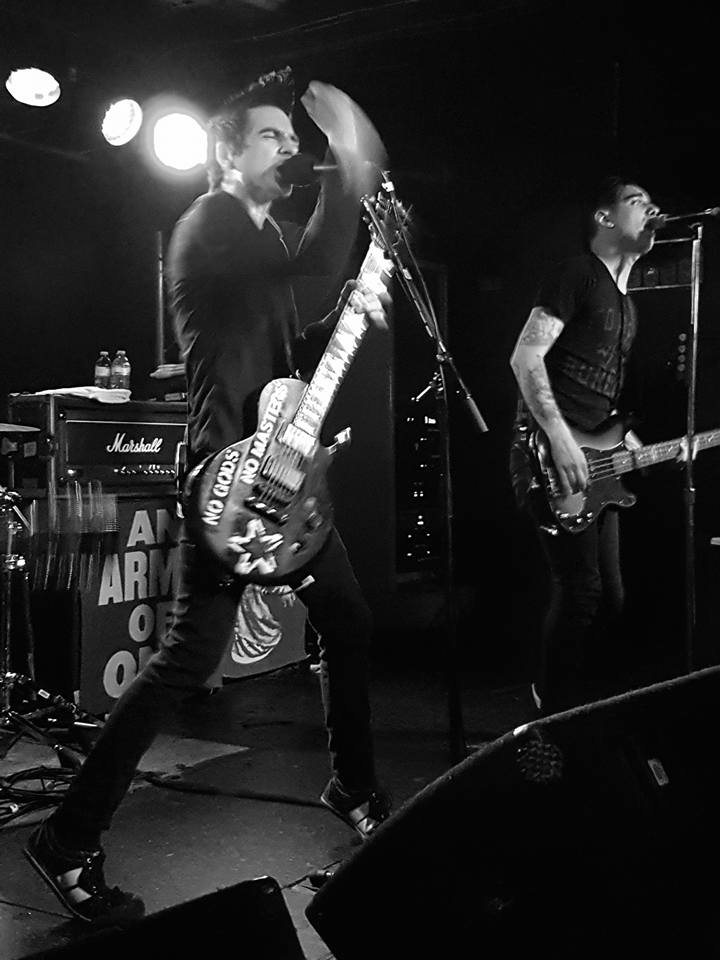 You never know what you are going to get on a setlist when a band has so many songs to choose from. The show included a lot of songs off my favourite album, Blood and Empire, which is great considering it is over 10 years old. They also played everything harder and faster than on the record. This made for a wicked hardcore punk vibe to the whole night and not as much of the almost pop punk that they're known and loved for. The whole show was great, and I still can't believe they covered Fugazi's "Waiting Room" (short video here). I suspect it also pleased a local music promoter very much.
Black Lungs came out real hard for three songs before even introducing themselves. The band is a side project of Alexisonfire's guitarist and vocalist (RIP), and current Gallows frontman Wade MacNeil.  Wade thanked members of the Cancer Bats for filling in on drums and bass. Their addition was awesome in both presence and energy. As the set continued, Wade told the story behind the song "All Seeing Eye," a hardcore track that times in just under 1 minute and 20 seconds. It is about a sketchy weird jerk off sex shop that the guys told him about that he checked out one day while drunk. When he started doing his business he noticed a little hole in the wall with a finger sticking through it and an eye watching him. As you can tell by the song, he was less than impressed. Black lungs played a solid set of originals and also through in a cover, choosing to play some Misfits.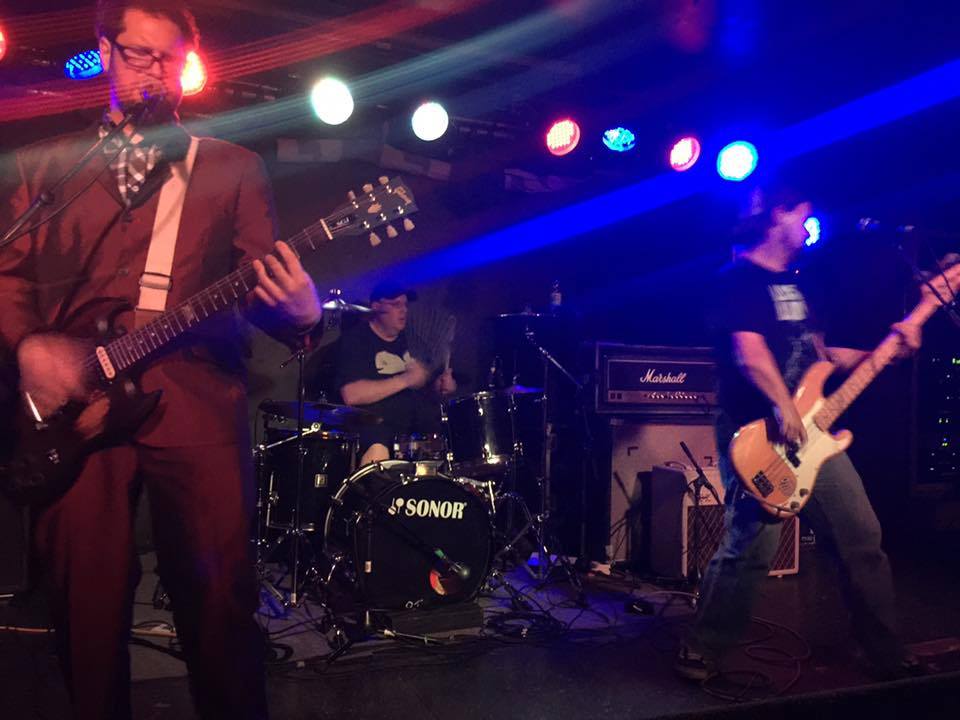 I showed up a little late and unfortunately missed locals Pistol at Dawn, sorry boys, and only caught like half to three quarters of Audio Visceral's set. The boys from Beau's Brewery sure do bring a lot of energy to their live show. The only thing I could really say to improve their set is singer, Steve Beauchesne, needs to be a bit closer to the mic as I feel like we missed out on a bunch of lyrics. However all in all, they rocked out.