New Video: Mushy Gushy – Schemestress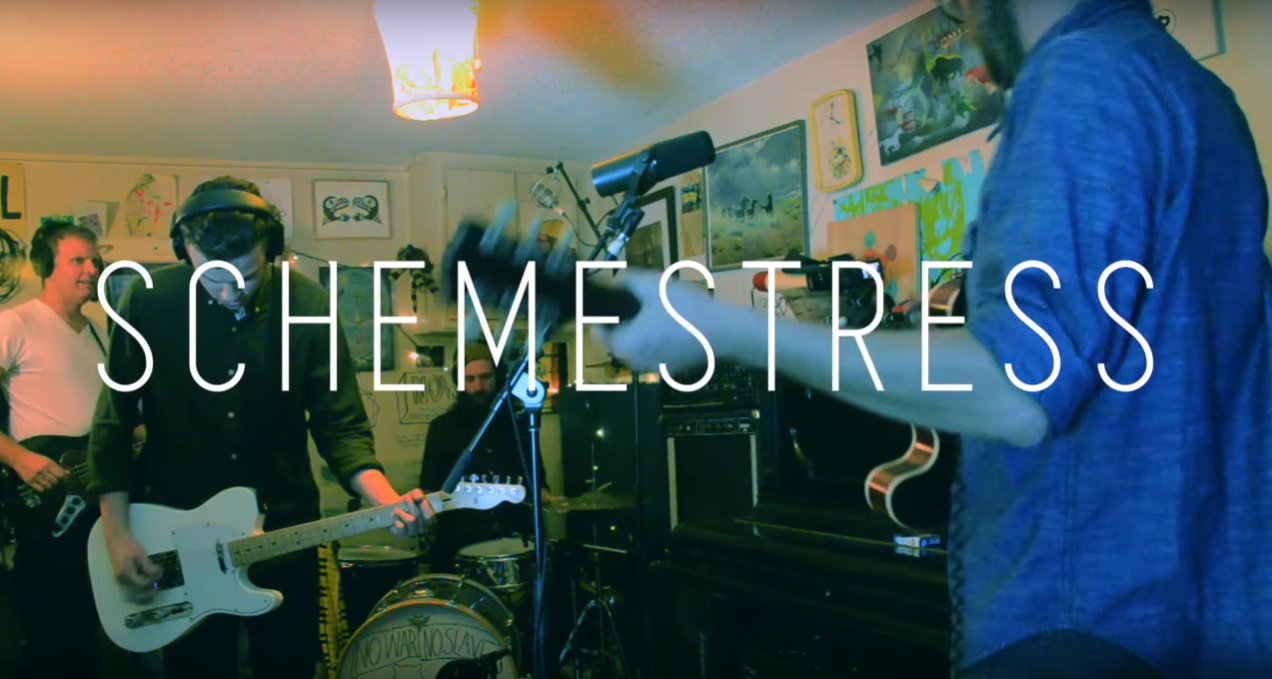 One of the new Ottawa bands I'm most excited about this year is Mushy Gushy. Why? Those who know me will tell you I'm a sucker for punchy garage pop tunes, and for me, listening to Mushy Gushy is comparable to waking up on Christmas morning when you're 12-years-old and finding a brand new Nintendo 64 under the tree. Earlier this year we premiered their debut EP Tight Snake, and threw a wild EP release party at Bar Robo that sold out almost immediately. These fellas have figured out how to write music that people love to hear.
Well, they've done it again. Teasing a new album on the horizon, Mushy Gushy have released a brand new track called "Schemestress," their first new song since the release of Tight Snake earlier this year. It was recorded at Swell Studios in October 2016 and shows the band letting loose for the recording. With a hook of gold and just enough crunch to please the masses, "Schemestress" begs you to dance, scream, and sweat. Mushy Gushy might just out-do themselves with their upcoming sophomore release, and it's clear that they are showing no signs of slowing down.
Check out the video below, and don't forget to see Mushy Gushy play it live on November 17th at House of TARG as they share the stage with Mad Ones and Ornaments.